Day 7. So much of my world is dreamt up in these few square miles, actually being here is almost daunting. Where to begin? What to see? In actual fact, there isn't much save for the outsides of company HQs and organic coffee shops. That didn't stop us trying though!
After a lie in we hopped into the car and headed out for breakfast. Soon after we found a cafe where we could have breakfast and I could write up yesterdays adventures in San Francisco. Afterwards, we drove past Tesla, VMWare, Microsoft, MongoDB, HP, eBay and probably more I've forgotten before ending up outside the house where Steve Jobs and Wozniak started Apple out of the garage. A true American dream success story!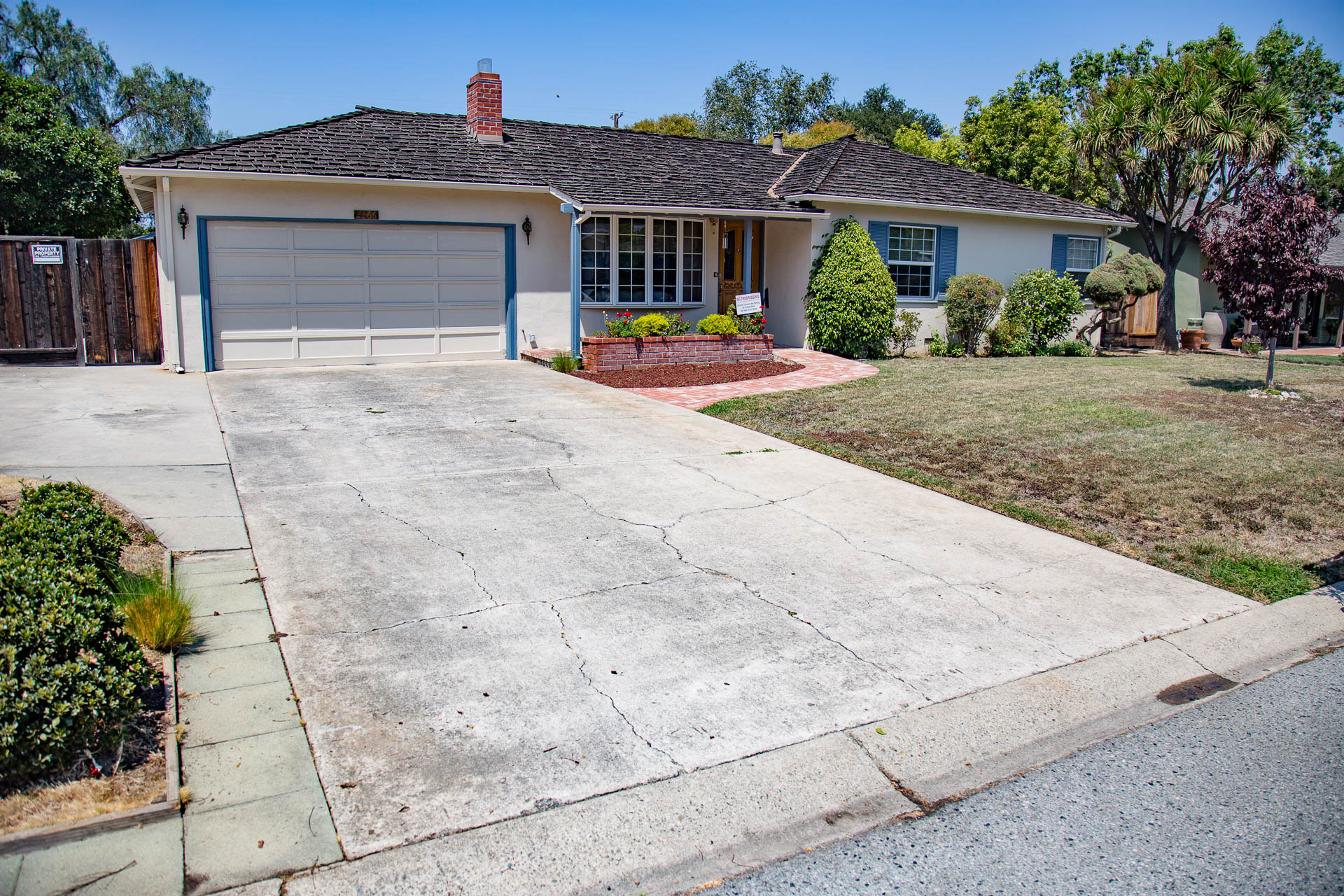 Our Apple pilgrimage continued by heading to Infinite Loop to see the main campus a few miles down the road in Cupertino. For those of you that didn't know, I worked for Apple Retail for 4 years - dreaming of a job in 'corporate' in California. Alas, that dream never became a reality but being here, for me, was a bit special. I do still get a kick out saying I'm a former Genius.
We rounded off our a visit by stopping in the on-site Apple Store where I purchased a new iPad Pro 10.5" and a t-shirt only available at this location. What a sucker! The campus was teaming with people, not just tourists but also staff with their ID badges clipped to their belts and Macbooks tucked under their arms. Jealous? Yes.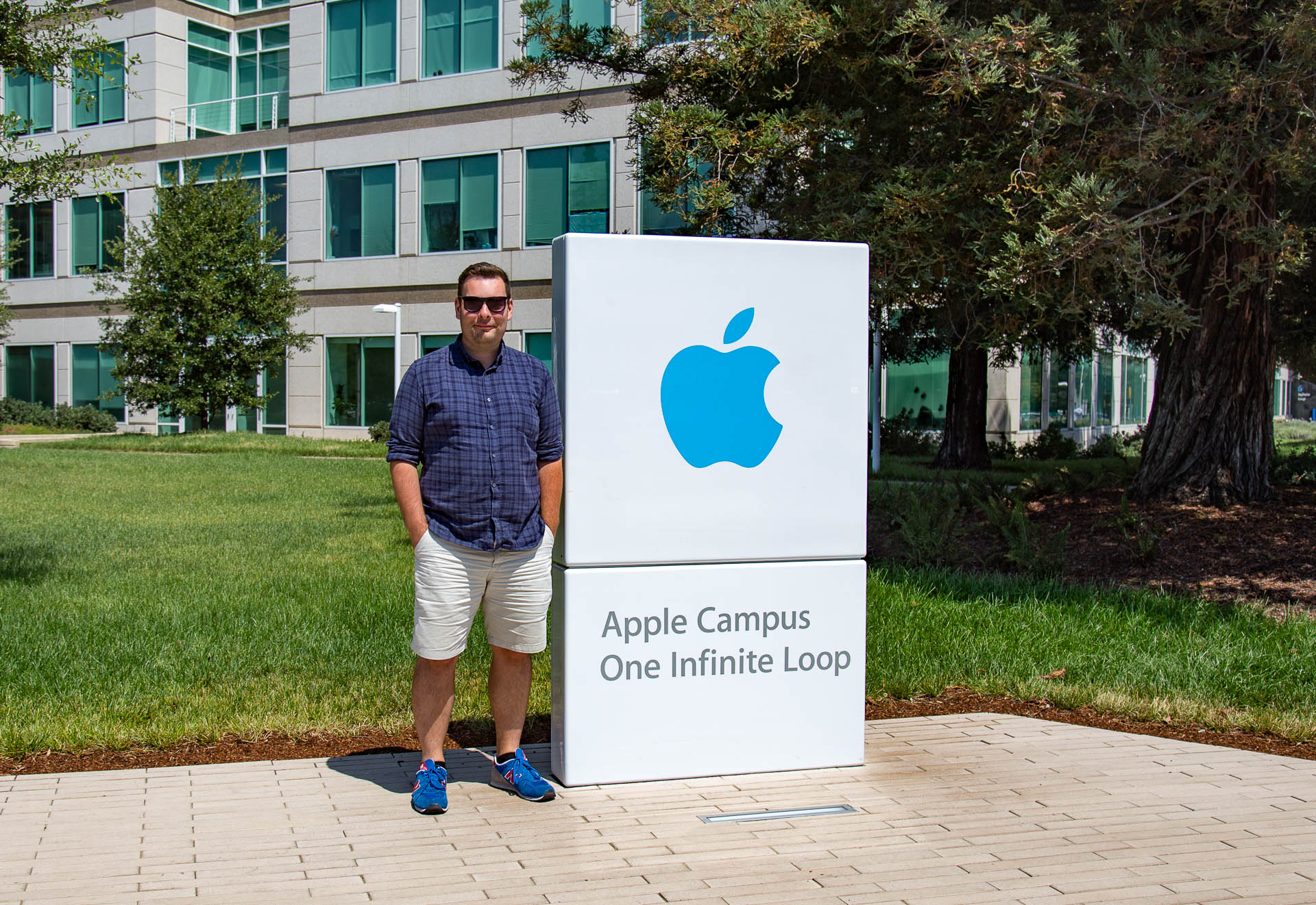 Reddit, my perpetual source of information on this trip, recommended the Computer History Museum in Mountain View as a must see for any tech head.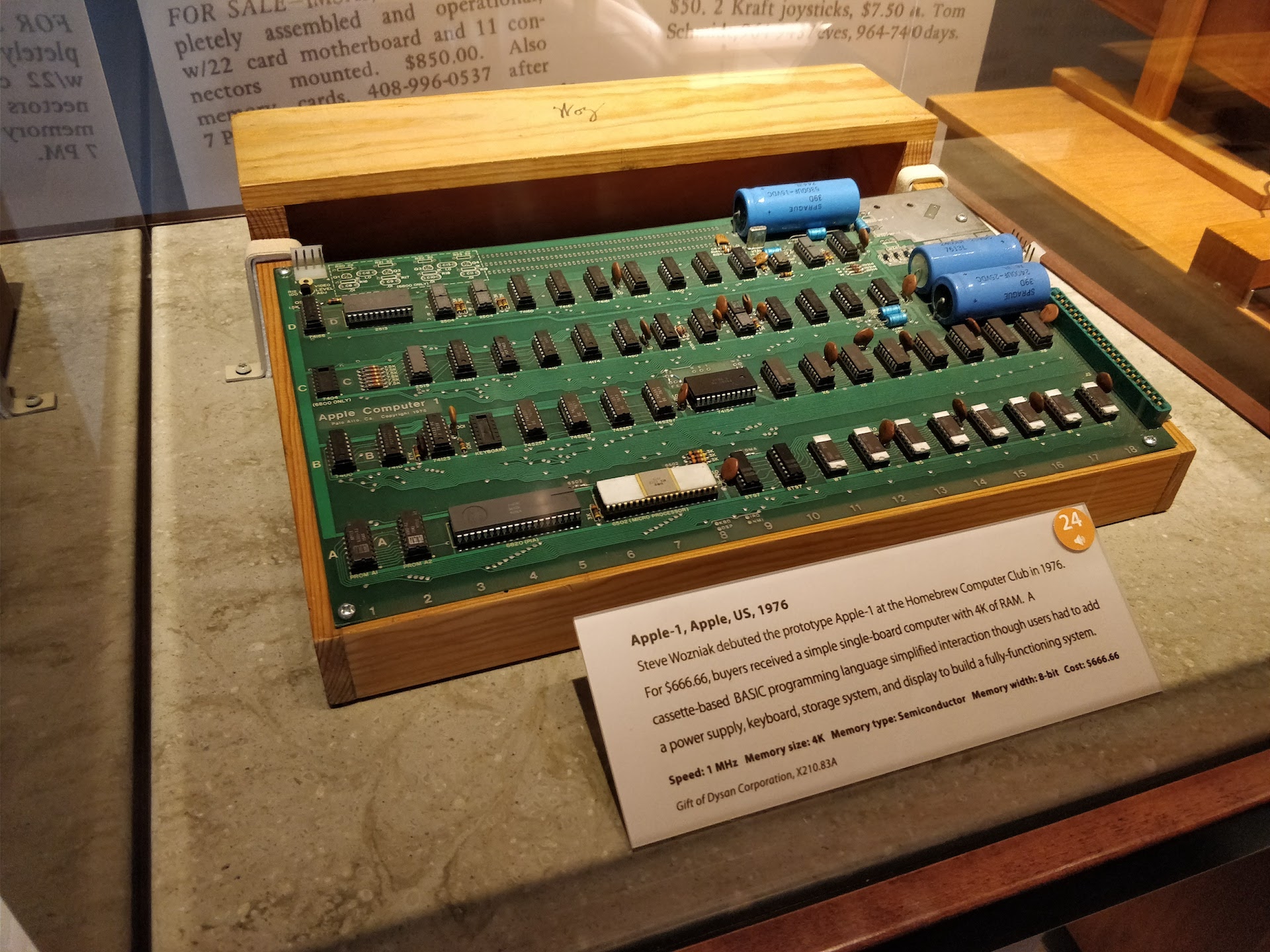 $17.50 each entry but it was well worth it with a wide array of exhibits and was extremely interesting if you're like me - not just a consumer of tech products but want to 'peer behind the curtain' on how they came to be. An engineers paradise with exhibits exhibits covering all sorts of things from the Apple I (pictured above) to silicon wavers to the first ever transistor. I think to take it all in would require a few trips, there really is a lot on offer here and I highly recommend it!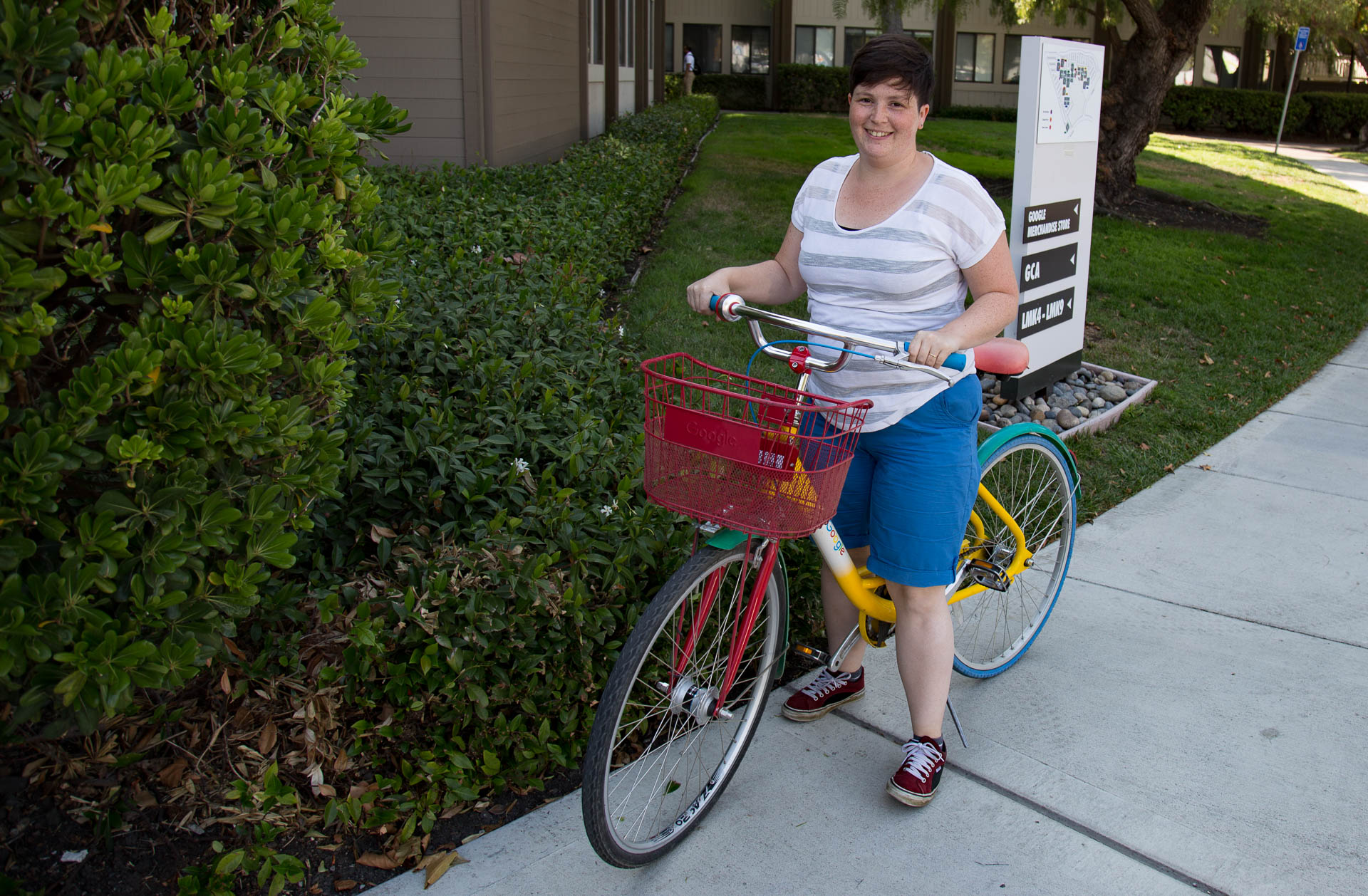 Round the corner from the museum was the Googleplex. It's a pretty large place that would take easily 30 mins to walk from side to side. Thus, Googlers are provided multi-coloured bikes to ride around on! As we arrived it was 4.30pm or so and the campus was a sea of coaches. I am guessing that Google bus their employees around (for free?). The employee benefits are legendary for working here. Indeed we witnessed numerous sportsball games, weight-lifting and all sorts of other post-work activites for Googlers occuring. Lovely atmosphere.
There is a visitors center here but only for Googler's guests. We had to make do with the normal merchandise store where I dutifully lined the pockets of another corporation and bought an Android t-shirt.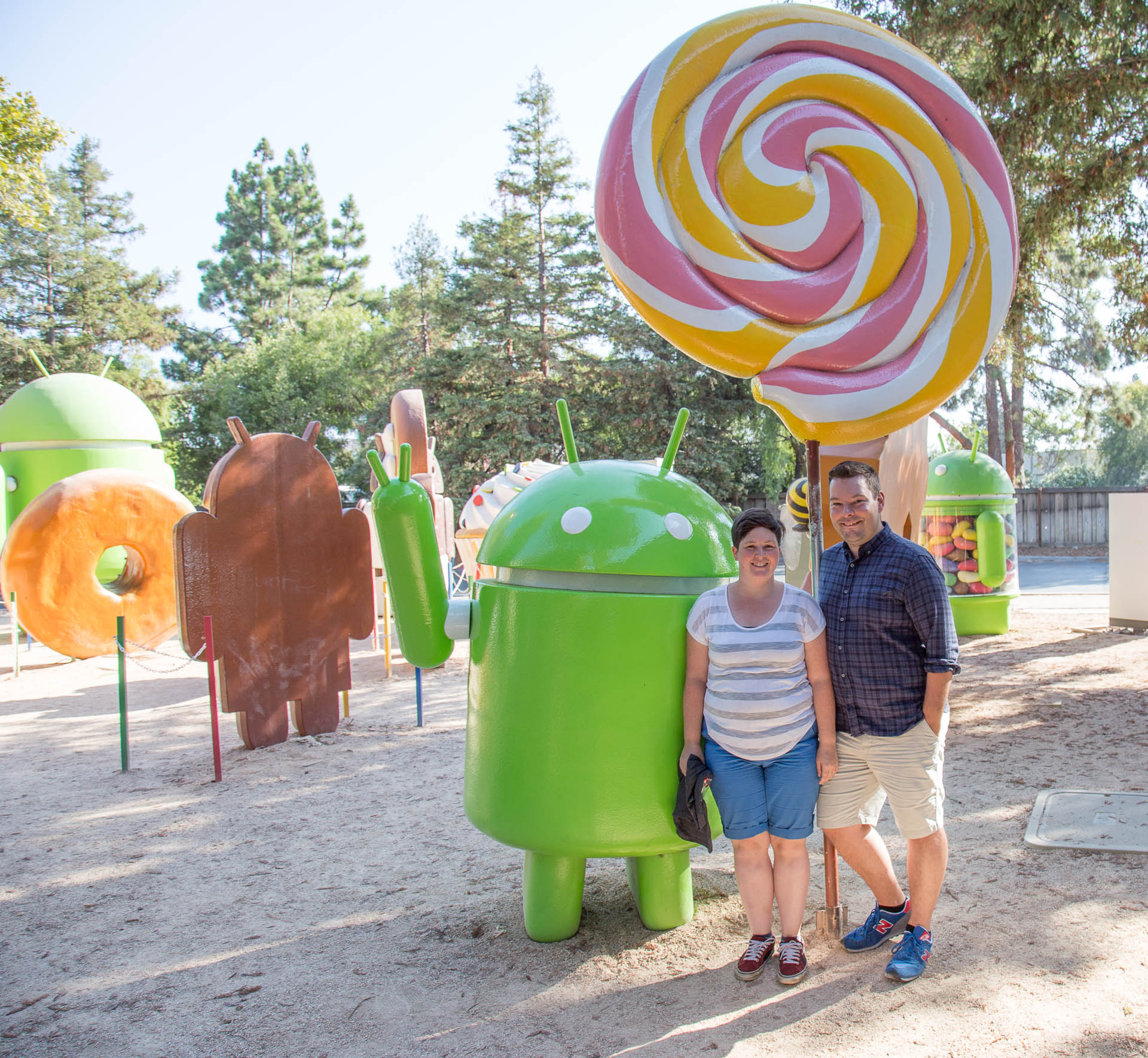 Outside the store is the Android sculpture garden which made for a fun game of guess the name of the Android release. Bet you can't name them all?! What was Android 'F'? Answers on a postcard please!
Our final entertainment for the day was a concert at the Shoreline Amphitheatre over the road from Google by one of our favourite bands, Incubus.
A large bowl, reminiscent of Milton Keynes where I saw Green Day, the outdoor amphitheatre was full of 20 somethings all having a good time. Spread out on blankets across the grass, chilling. We lay there listening to one of our favourite bands soaking up the atmosphere. We were a bit far back but the general vibe made up for that. Incubus were on form playing some of my favourite more technical tracks - I had a birds-eye view of the drummer throughout and really enjoy his style.
The highlight of the gig for me was in the midst of Pistola, a quite fast and technical track, the band slipped in a few refrains from Tom Sawyer by Rush - another of my favourite bands. Proof that the musicianship on show here was top notch. I'd honestly be surprised if many people even noticed it was so subtly done. Just awesome stuff.
I'm not really one for filming at gigs, I prefer to enjoy the concert I paid for right here, right now. Given this blog though, I felt it needed doing briefly!!
Tomorrow we leave the Bay and head into the mountains to infinity Yosemite and beyond...