Day 3. Time to see what all the fuss is about with the Pacific Coast Highway then. Our route today took us from Los Angeles to Santa Maria a distance of some 170 miles via Highway 1.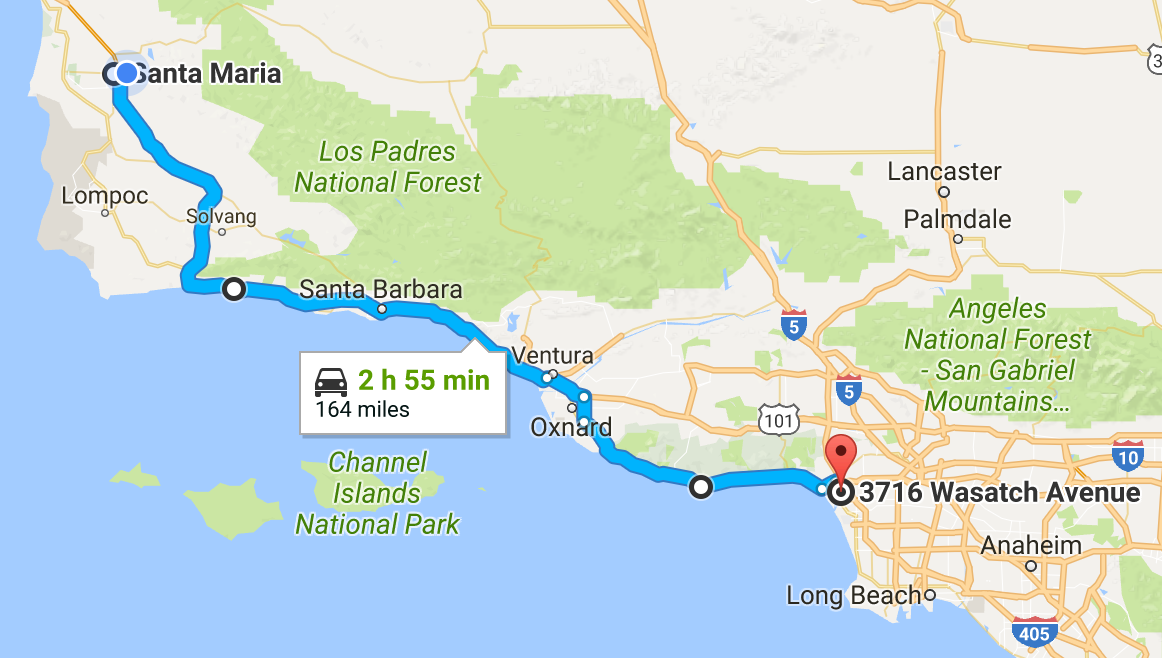 I believe it's customary to drive the coast road from San Francisco heading south rather than our northbound approach so that you're oceanside from the road. However, I couldn't make flights work to SF so LA north it is! We began by exploring the Venice Beach canals not far from our apartment in LA, even the canals are in a grid shape.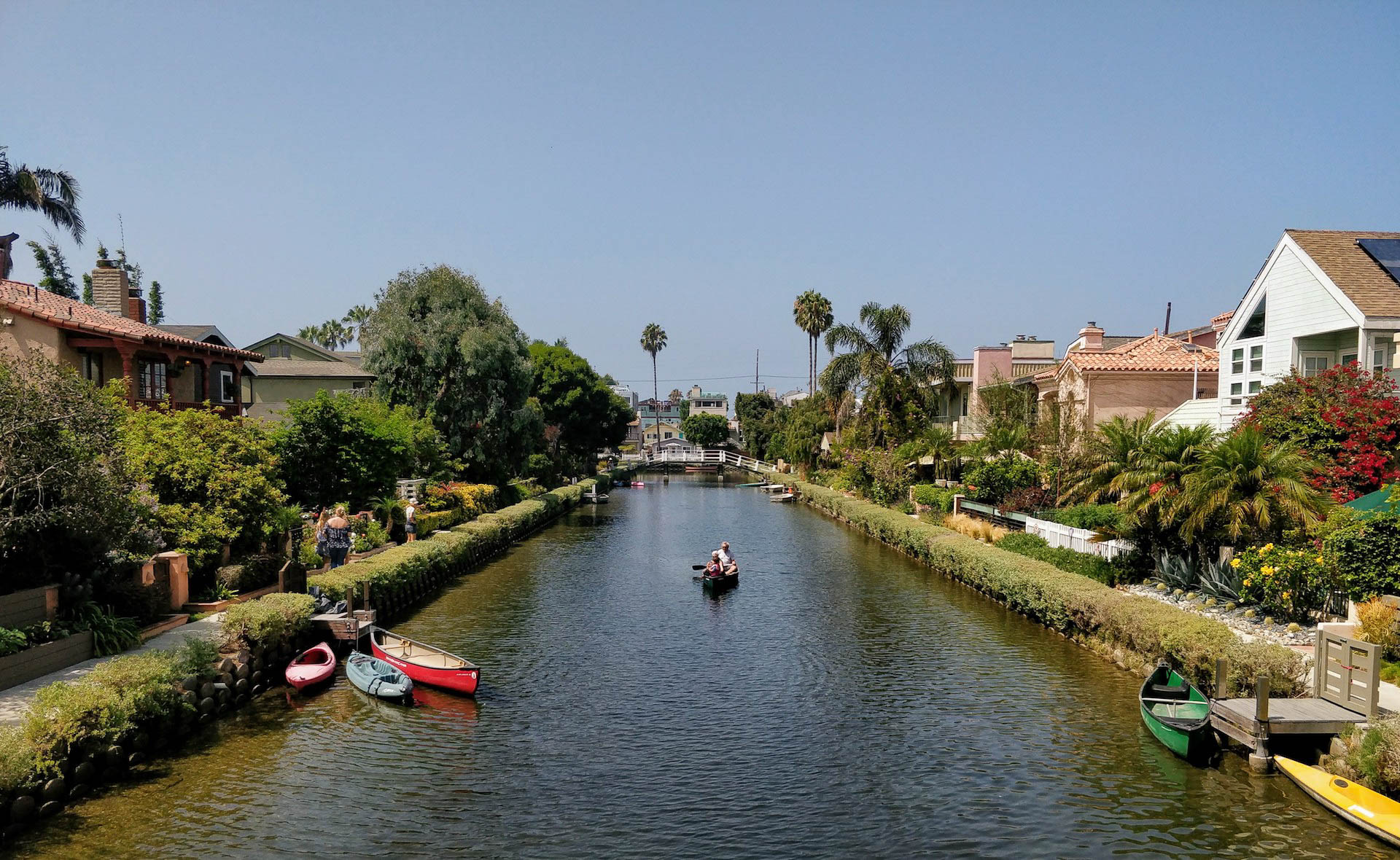 Within an hour or so, we found ourselves in Malibu where we stopped for a spot of lunch and to write yesterdays blog entry. We ate a slice of Pizza each and a generous helping of salad at D'Amores whose wall was adourned with pictures of celebrities including Dwayne 'the Rock' Johnson and Kaley Cuoco. There was a Starbucks next door attached to a grocery store which had, like most things here, a really astonishing amount of cheese. Not good cheese though, just slightly different types of pre-grated or different rubber compounds like hard, medium and soft.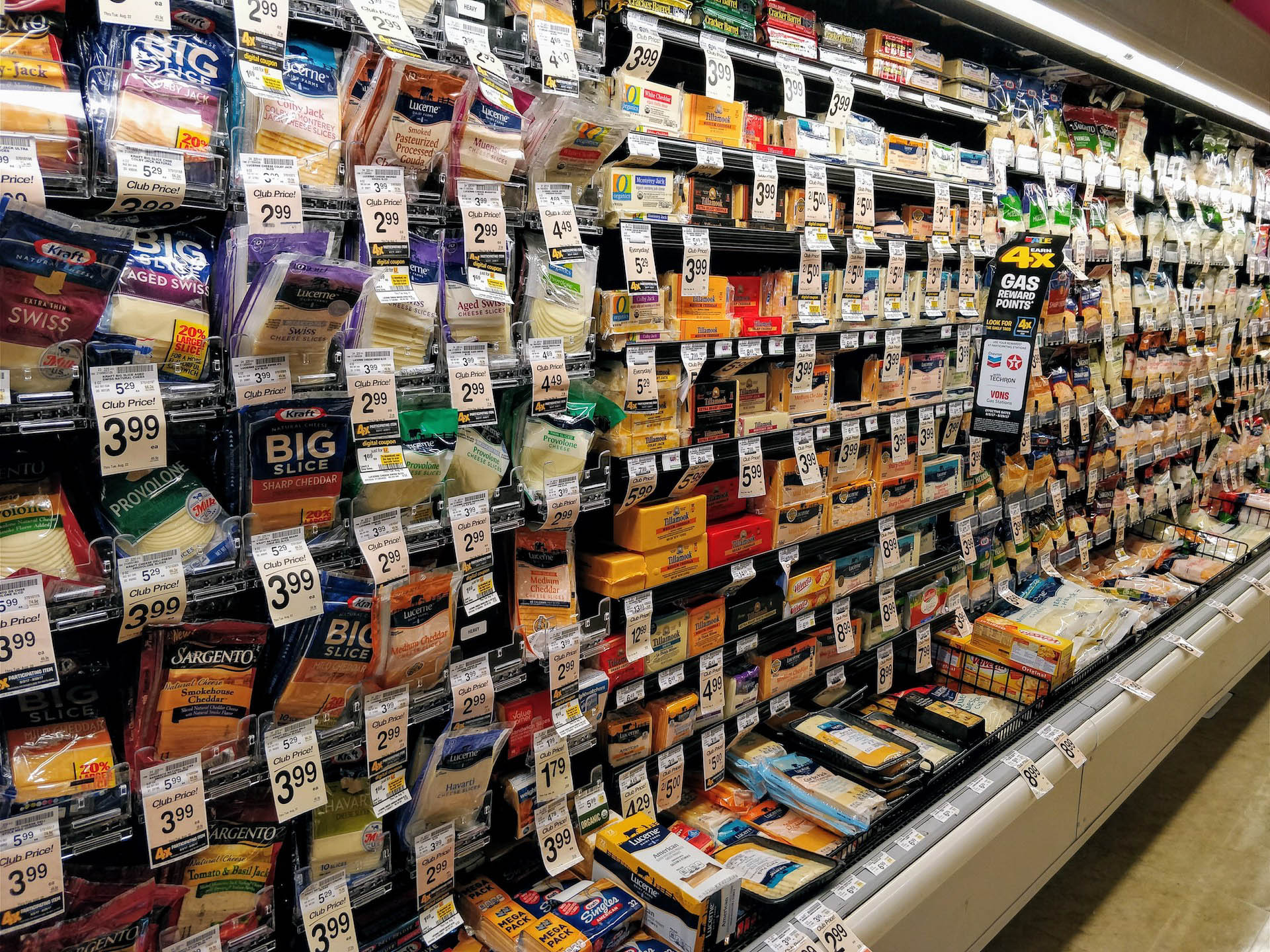 Time to make a fool of myself and fill up with gas. The first fill or two in a new country are always a bit fraught and full of faux-paus I find. This was no exception! First the machine read 'debit card only'. No problem I thought until I cycled through both my debits and Cats debit with none of them being accepted. I walked up to a likely looking character in near the not immediately obvious cashiers desk and asked him for help and he replied "I'm not a cashier but I am selling a surf board!".
It was then I spotted the invisible door to the cashier and went inside and found out that international debits were treated as credit cards by their machinery. I paid the girl $30 as I had to guess how much fuel was required up front. After 2 days of driving round LA and to Malibu we used $27 worth, not bad, not great. That SUV is a bit thirsty even compared to my GTI at home! The best bit about the whole experience though is that they have reversed colour fuel pipes!! Green != unleaded and black != diesel. That took me a full minute to figure out - haha!! Anyway, once I'd finally got the fuel flowing I was able to use the handle latch and perform hands-free filling. What a thrill!!!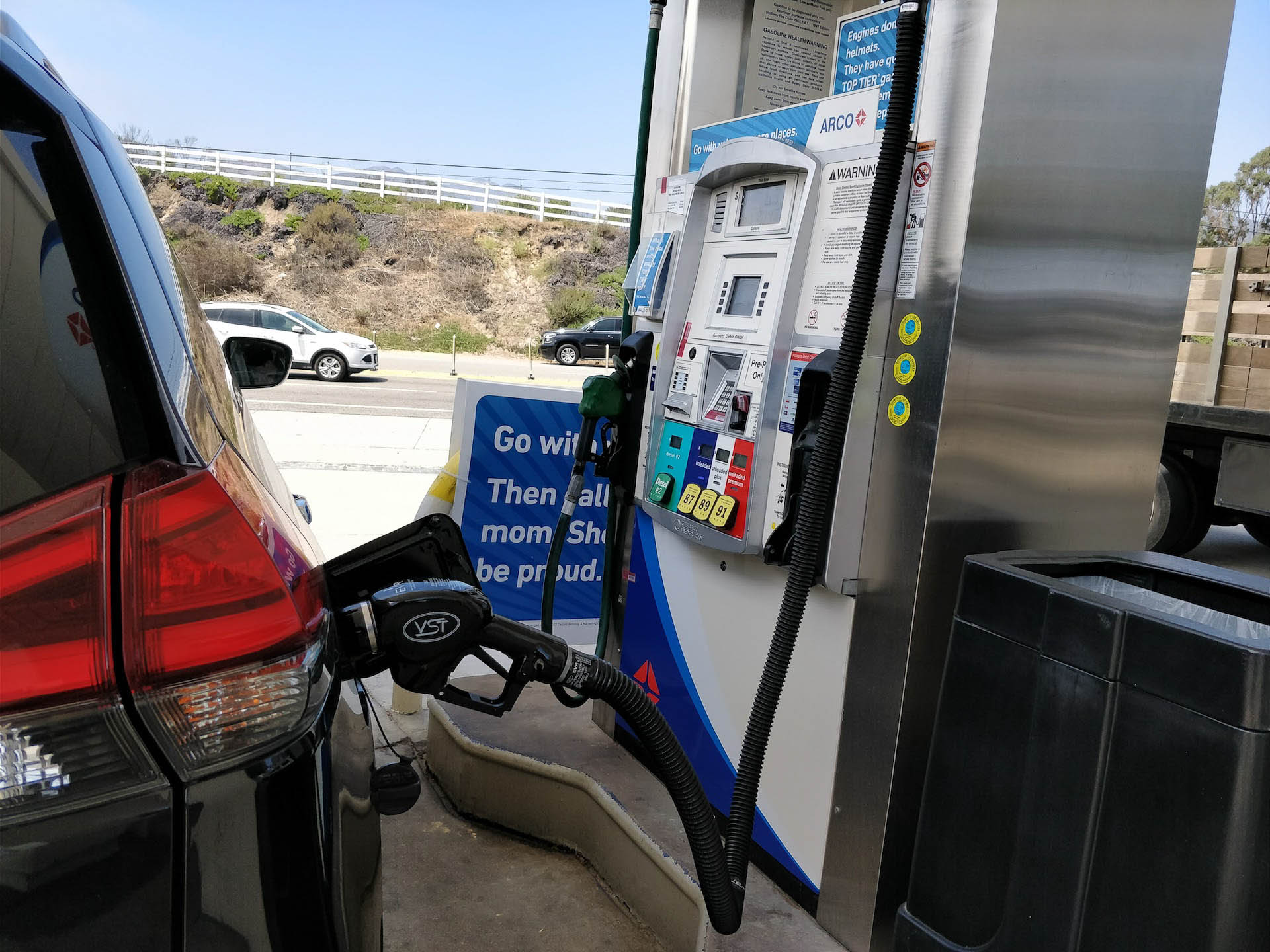 After that ordeal was over it was time to settle down and do some driving. The coast road was quite busy and had a few spots that were quite pretty but nothing jaw dropping. This drone shot though is a proper infrastructure porn shot (there's a subreddit for that!). Road, rail, highway all threaded through a narrow strip of land using the geography for their own benefit. Kind of reminded a bit of Shap on the M6, only a little less rugged and more Oceany :).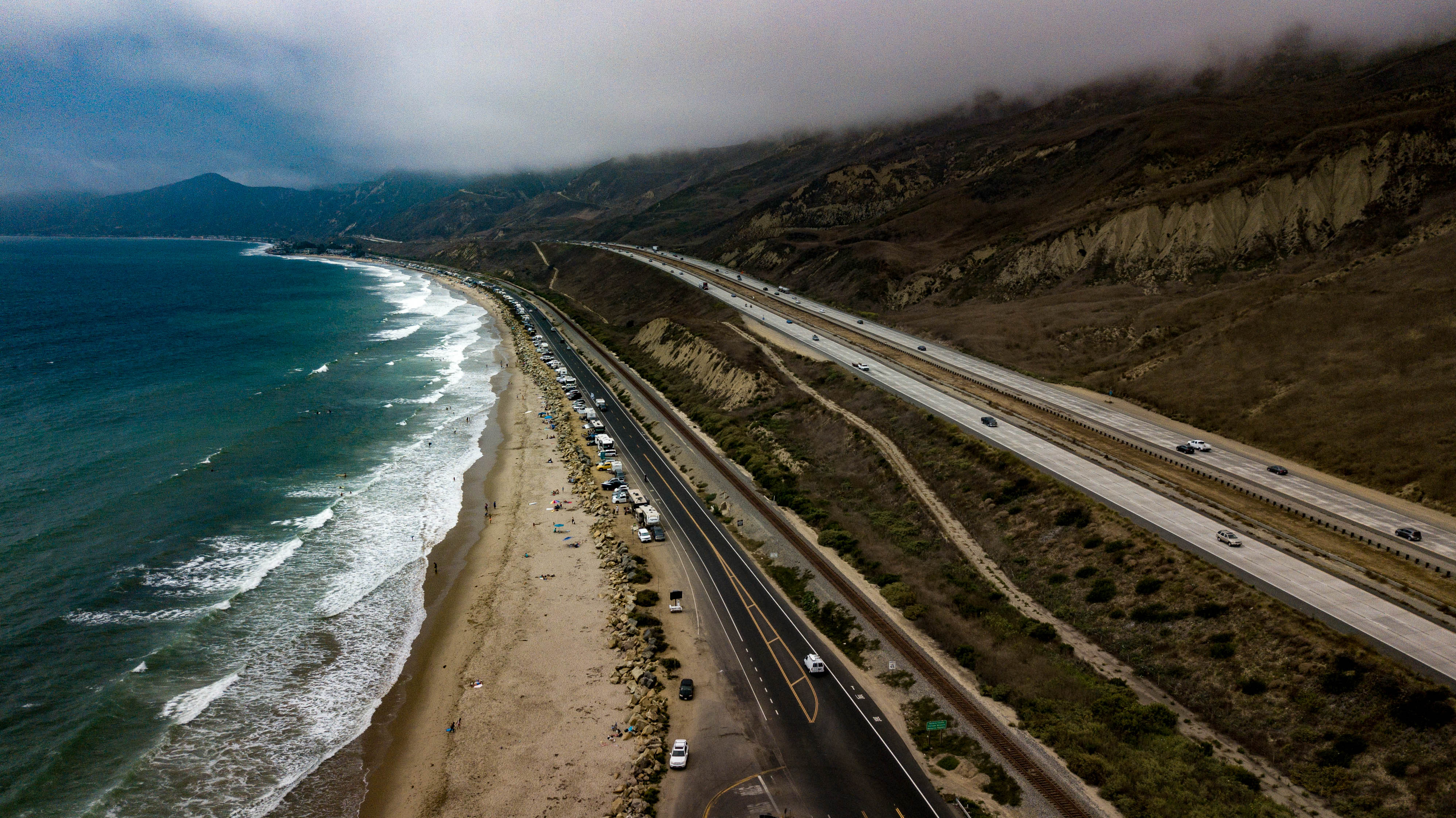 This is what I love about drones as a photography tool. You just couldn't get that angle any other way. I can take or leave the video aspect. We stopped a while and watched some of the surfers bobbing in the water and as we did so spotted what we think was a Brown Pelican.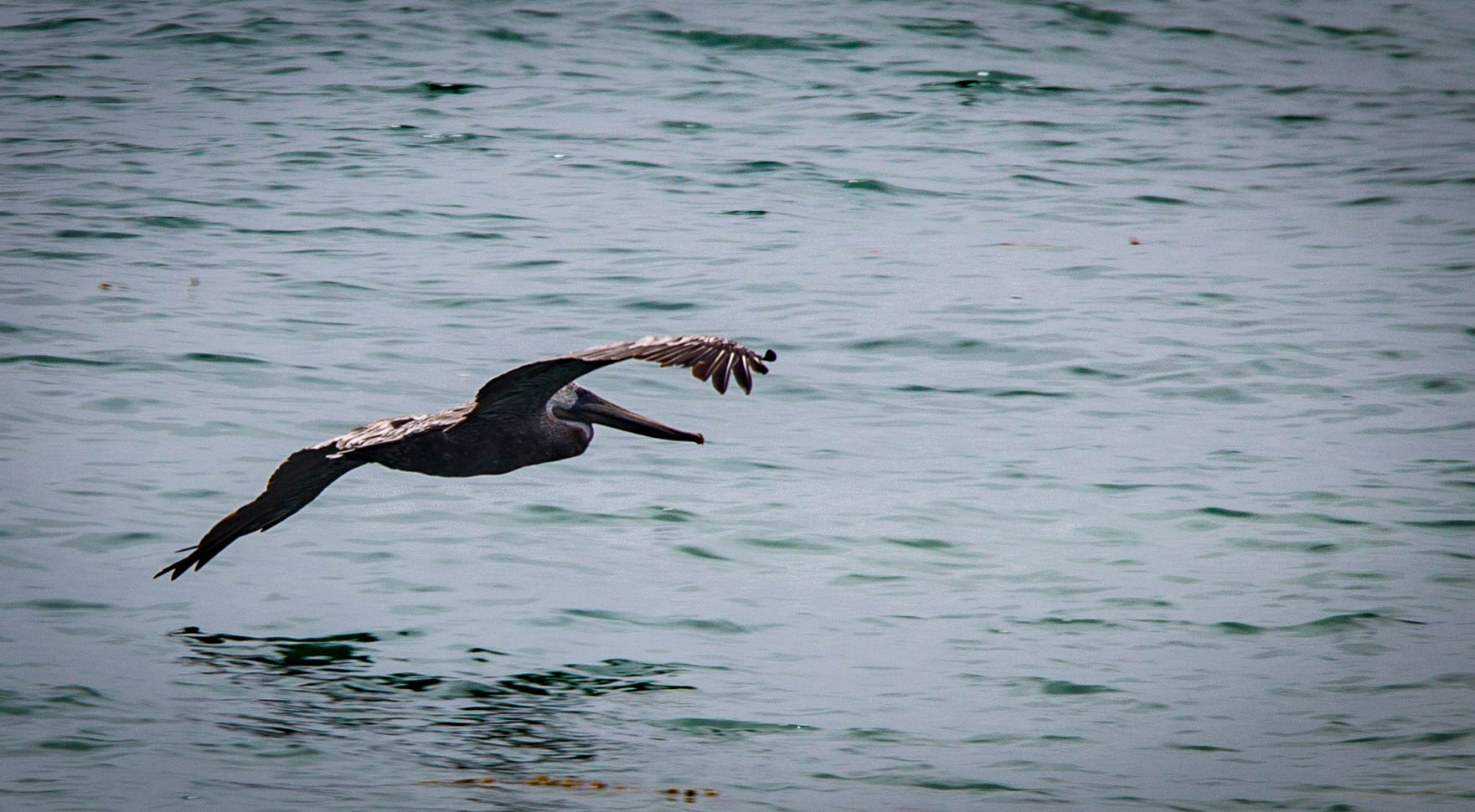 We carried on Northbound heading toward Vanderburg Air Force base eventually about 6pm arriving in Santa Maria. We found our Airbnb in a brand new development which is as completely stereotypically suburban America as I think it's possible to find. They were throwing a block party as we arrived, super cool!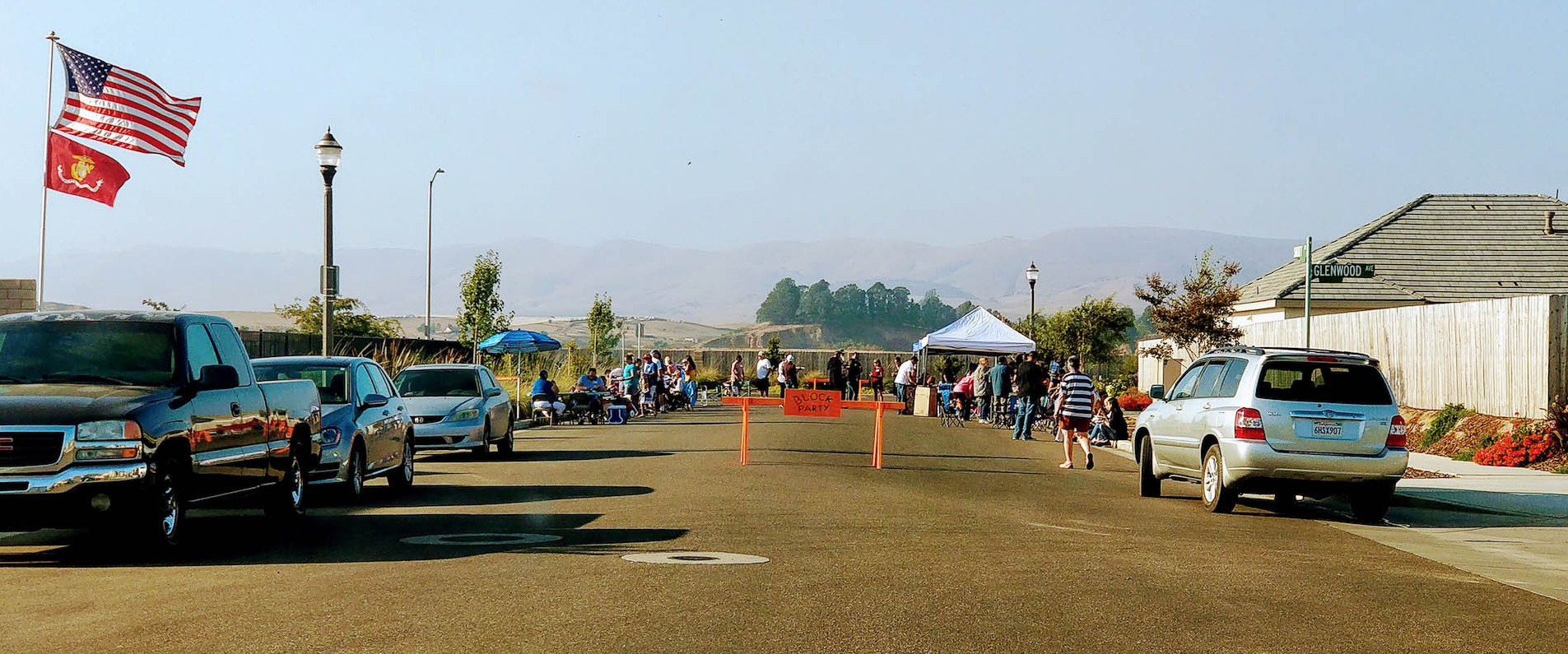 Santa Maria has a reputation for the home of the best BBQ in the West, apparently. Who am I to argue?! We visited Shaw's Steakhouse for dinner and were not dissapointed. Great atomsphere and service. The building looked very unassuming from the outside but inside had an open wood fire pit and belt-driven ceiling fans, quite literally... cool!
The portion sizes are just obscene. We literally ate 1/3 of the food brought out for us and bagged the rest - that's lunch tomorrow sorted then!!!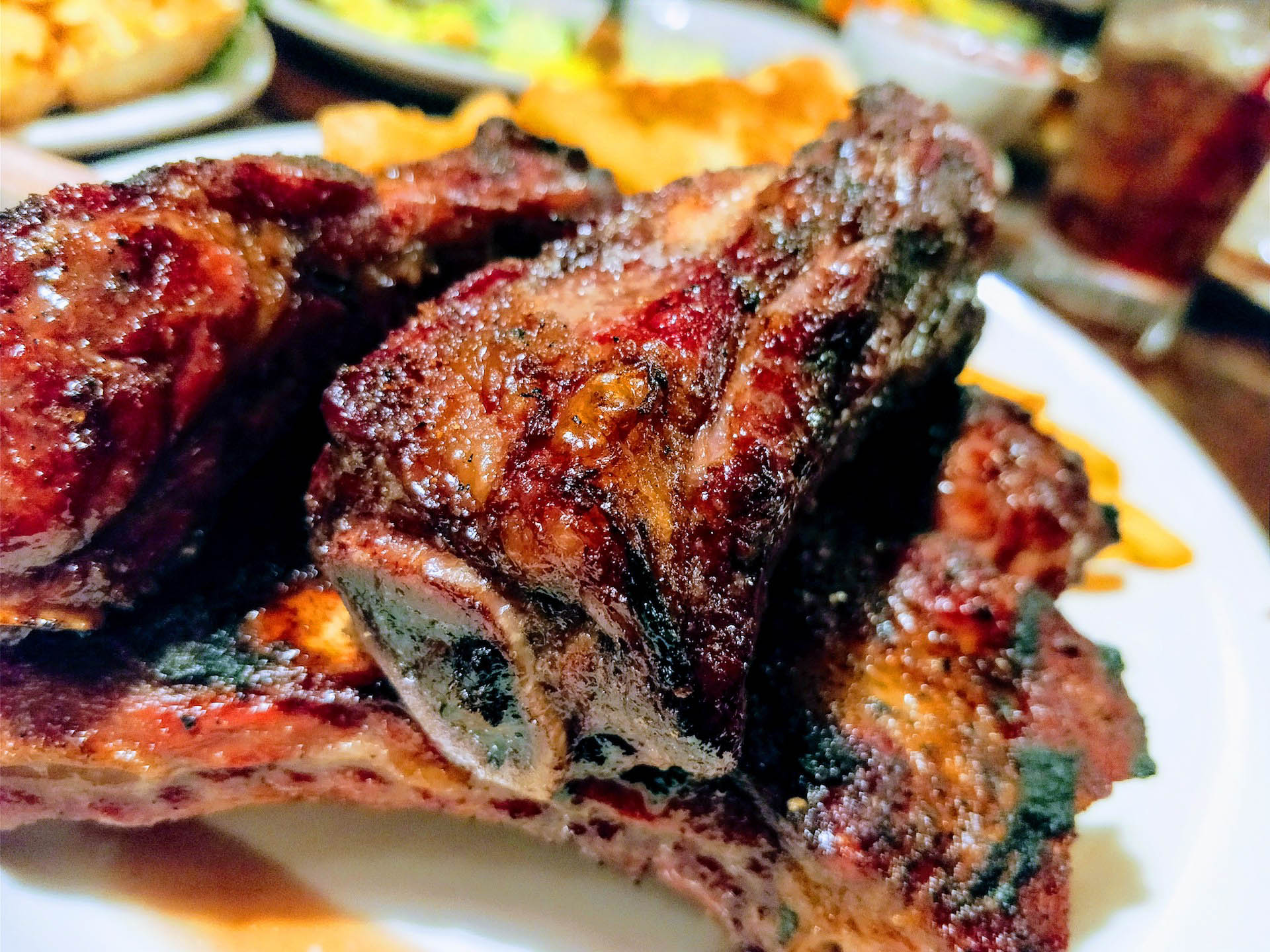 As for tomorrow, we head North along the PCH. Unfortunately due to storm damage it looks like we'll have to miss out a huge section of the road between here and Big Sur as it's closed. That's a big dissapointment for me but this car doesn't have wings and without it I'd probably struggle as a bridge collapsed and there were a few mudslides over the Winter!
Tomorrow will see us end up in Napa, a pretty full on days worth of driving. See you there!