Here we are again, Cat and I are off to the States for another roadtrip adventure. I've brought my camera gear and the drone for some fun along the way. Today we're embarking on a 3 week road trip / reconnaissance mission which will see us drive from Orlando, up the East coast through North Carolina to Washington DC before turning Westward along the Blue Ridge Parkway, Knoxville, Nashville, Austin (stopping off at Texas Linuxfest) followed by spending a few days in the Rockies before returning back to England from Denver.
If you read my last entry you'll know we're looking at moving to North Carolina, the Raleigh area specifically. Except... We've kinda never been there. This trip, and certainly the middle portion in NC, was born out of the idea to visit the area that we might actually be living in - radical thinking I know! But me being me, that snowballed pretty quickly into a 3000 odd mile road trip. It's actually Norwegians fault as they don't fly every day nor from every hub. Whatever, this trip should be a whole heap of fun!!
I swear I'll never get used to 4:30am alarms. Mornings are just totally not my thing. Combine that with my recent bright idea to give up caffeine (again - I'm on day 6 and it's going very well) and I was super duper groggy this morning. I unplugged all the batteries I'd left charging the night before; 2x bluetooth headphones, a go pro camera, dSLR camera batteries, iPad, 20000 mah powerbank, 5000mah powerbank, bluetooth game controller for iPad (for racing games).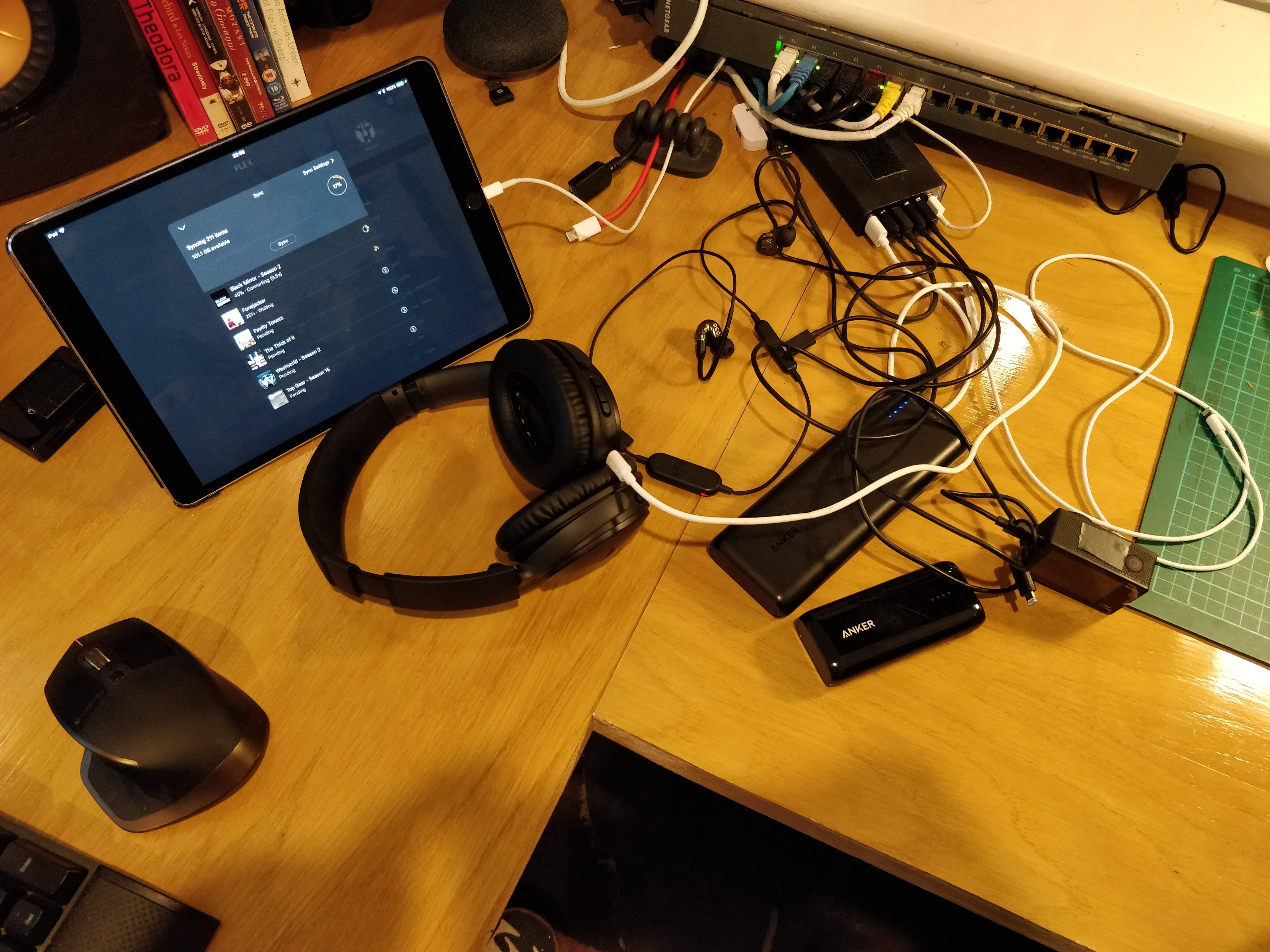 After we'd sorted through the devices, cables and batteries and finished tidying the last bits and bobs around the house making it ready for viewings whilst we're away, we made it to Lewisham station by 5.49am - slightly behind last year's 5.30am (both flights left at 9.50am coincidentally). This year though, we flew out of Gatwick not Heathrow which is much easier to get to from Lewisham. We were able to change platforms at the shiny new London Bridge station onto a shiny new Thameslink train. The timetable changes which went into effect last week mean we can now catch a train from Lewisham to Gatwick in under an hour, pretty nice.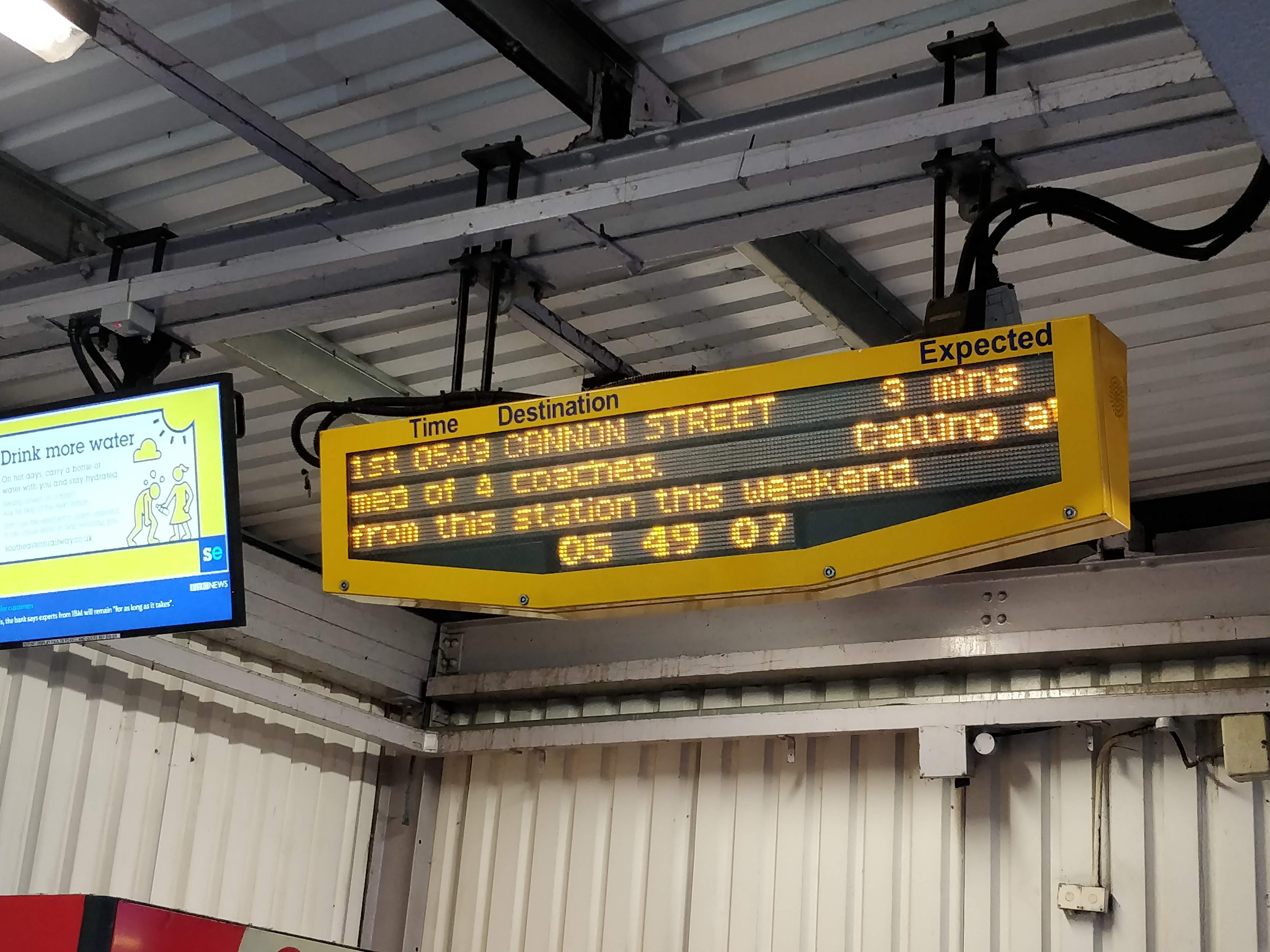 We're flying with Norwegian to Orlando today. This was our first time with this airline after the BA omnishambles last year (they tried to feed Cat a pecan pudding despite being advised of a nut allergy!). We booked the outbound flight for around £400, similarly the return leg from Denver in 3 weeks. A few days ago they emailed me and offered 'the chance to bid for an upgrade'. When originally purchasing the flight the upgrade would have been £525, each. However I bid £180 for our upgrade and got an email 48 hours before departure advising we'd been successful. Premium comes with a bunch of very nice extras over the econo-fare we'd originally purchased which didn't include any baggage, even food or drink on the plane wasn't included. An interesting option for a transatlantic route!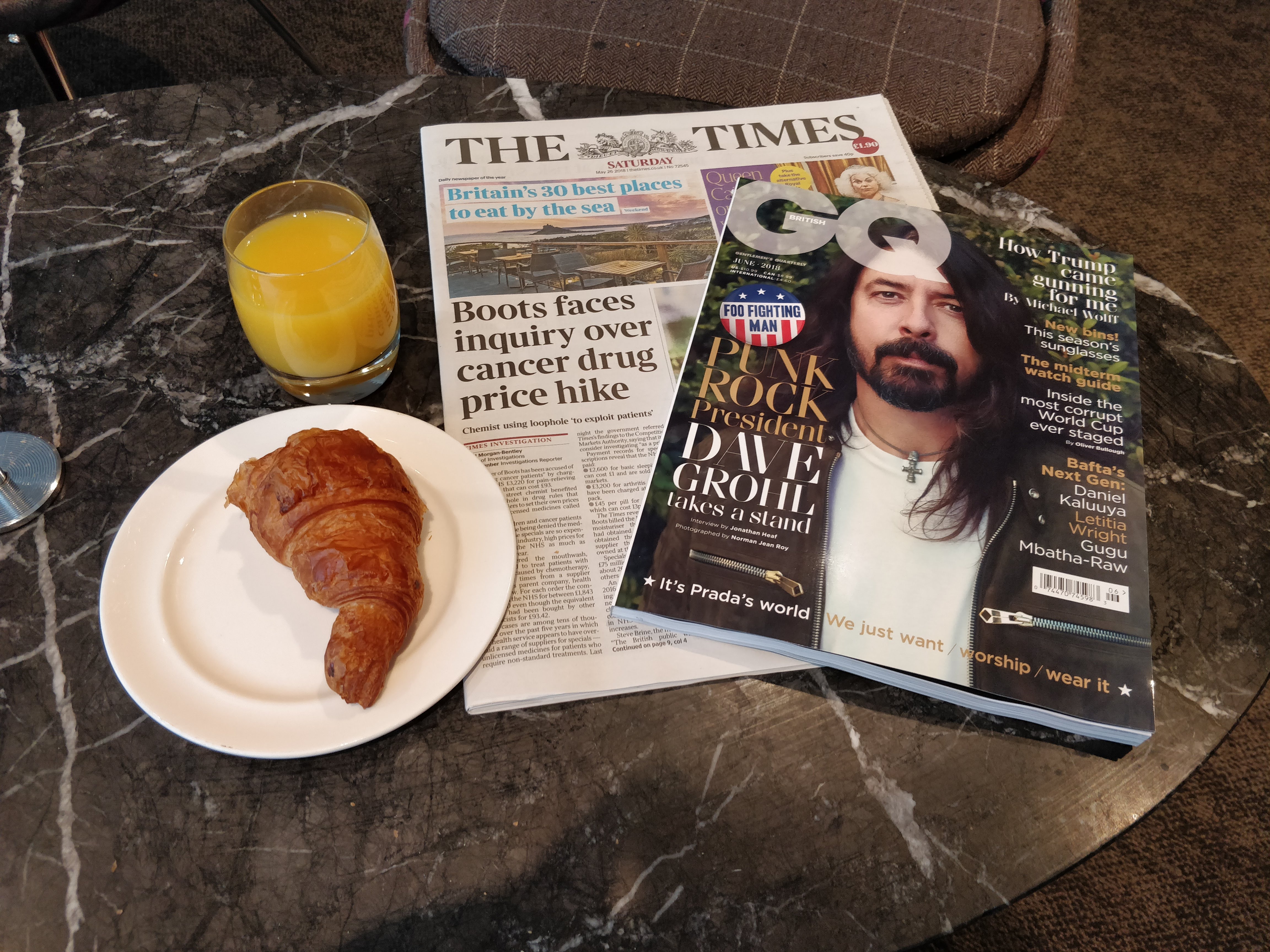 Our premium upgrade got us access to a lounge at Gatwick, fasttrack through security and we got to do the swanky pants thing of turning left when we got onto the plane, a simple pleasure but a thrill none the less. Our plane today was the Boeing Dreamliner 787. Last year I got quite excited over the A380 but this plane is better in just about every way from a passengers point of view.
I have always found myself rather short of breath and a bit skittish on plane in the past due to the pressurisation of the cabin being equivalent to approximiately 7-8000ft. The 787 is equivalent to around 5-6000ft which means that humidty in the cabin is much more pleasant for breathing (always a plus for air!) but more importantly for me at least, I don't feel short of breath and feel normal. Add to that our premium seating (the highest cabin on this plane!) and it makes for one exceptionally comfy plane.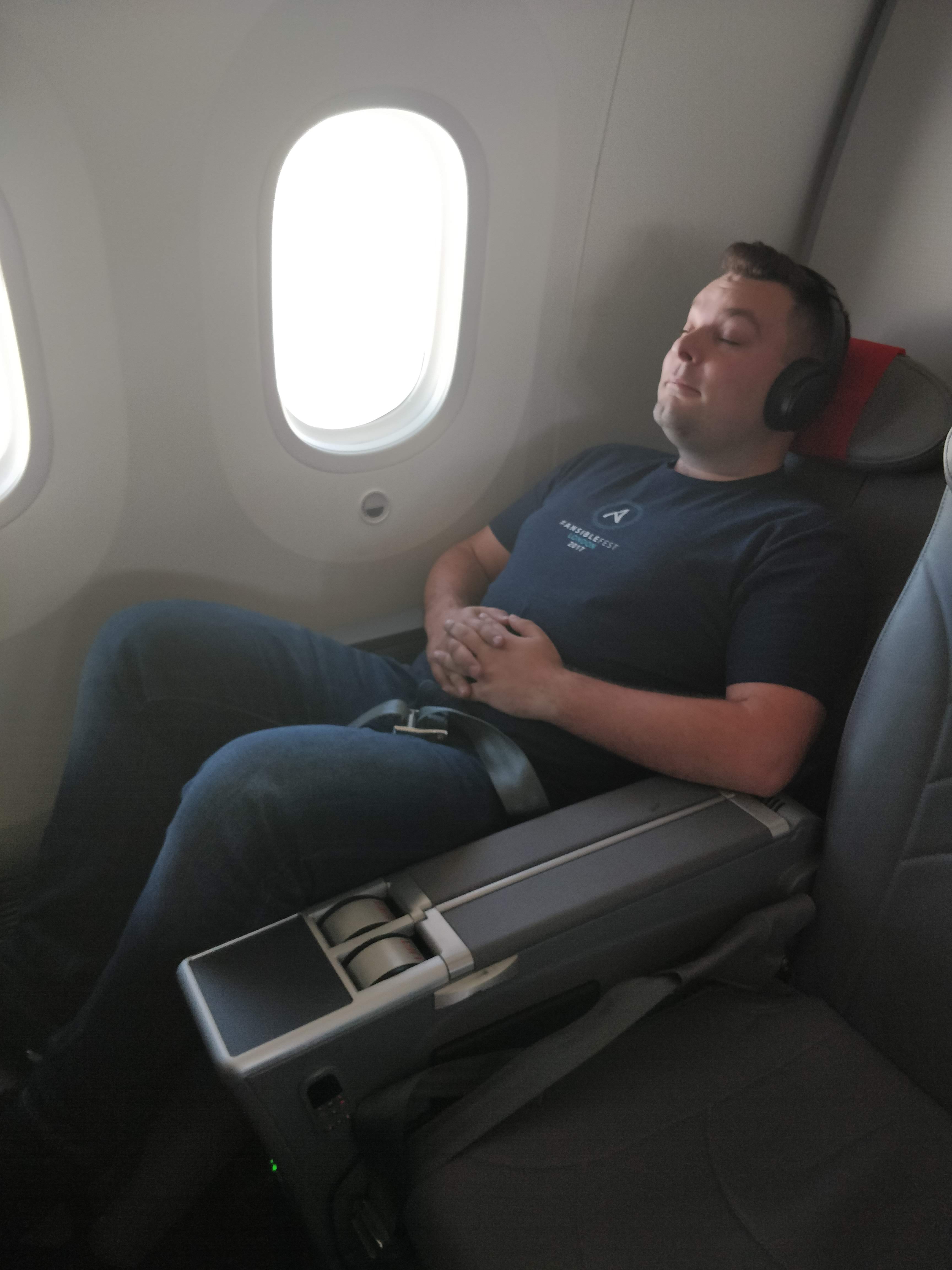 The infotainment and other systems in the 787 feel like they're from this decade too unlike the A380 which is showing its age in that department. Perculiarly there are no window shades. Instead, ambient light in the cabin is controlled via a switch under the window which dims the light coming through by ??magic??.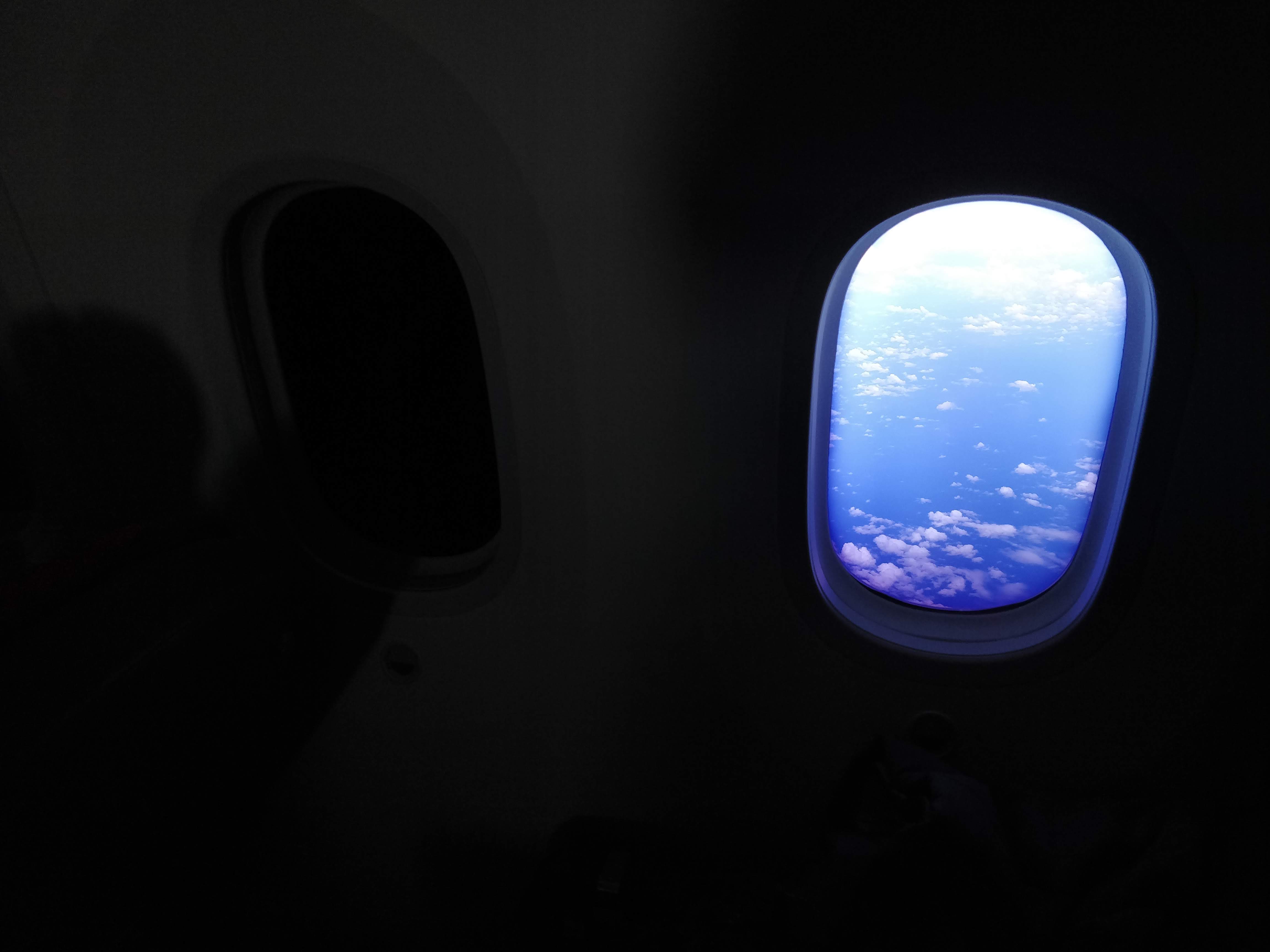 I don't know how it works but it's exceptionally good at making the cabin feel like nighttime at 2pm on a Saturday afternoon. There are loads of other cool things about this plane like the engine cowling being shaped (pictured below) for optimal sound characteristics, higher fuel efficiency (20% or so better than a 767) thanks to innovations such as the wingtips shaped specially (pictured below) to reduce drag. Other nice little touches like a 230v socket at your seat and lighting in the bathrooms being full RGB LED which turn off and on automatically as you lock / unlock the door. I think, unless I have a good reason otherwise, I'll be sticking with 787's whenever possible.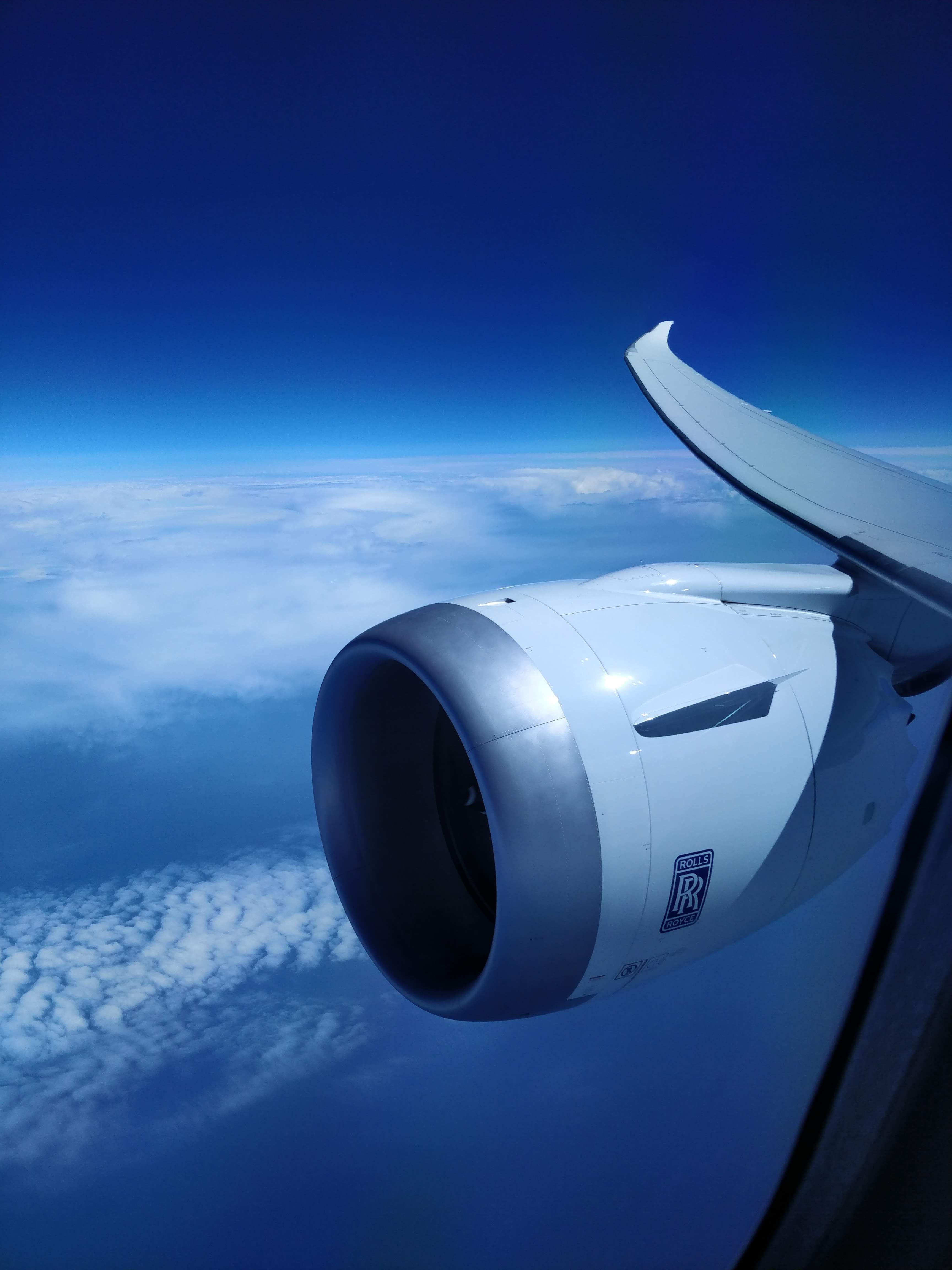 Our onboard food was absolutely scrumptious. We had Hake shortly after take off, lots of free alcohol was offered and just generally the whole experience of the flight was really positive. Big thumbs up for Norwegian. I think I'll try and bid for the upgrade on the red-eye return flight home as the premium cabin has a 2-3-2 configuration compared with economies 3-3-3.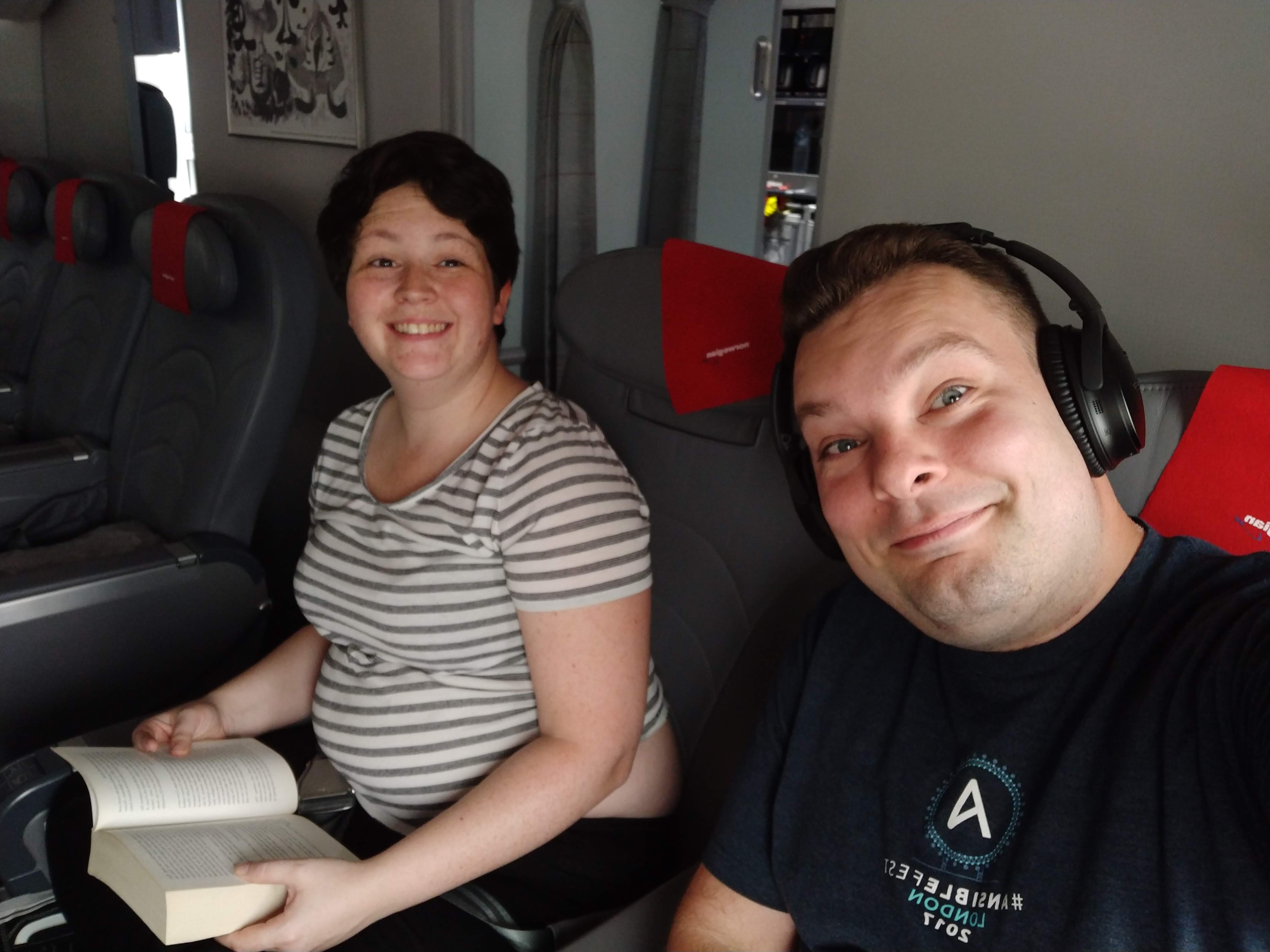 After we land in Orlando we have to pickup our hire car and make a 90 min drive north to Ocala for a budget first night in a Motel 6 as we power north towards Charleston, SC tomorrow and Raleigh, NC the day after. Florida will have to wait for another time!
===
Well, we landed perfectly on time. Best. Flight. Ever.
We were through immigration and baggage claim in less than 10 minutes, customs too. Then we hit the hire car line. 2 hours it took! Oh well, that's what you get for travelling on memorial day weekend I guess! We upgraded our hire car to a Ford Edge SUV for $10 a day more (they tried to get me to pay $15 but somehow it ended up being $10). It's a pretty large car but very well specced and a great crusier. It has Android Auto (more on that another day I suspect) which is utterly fabulous.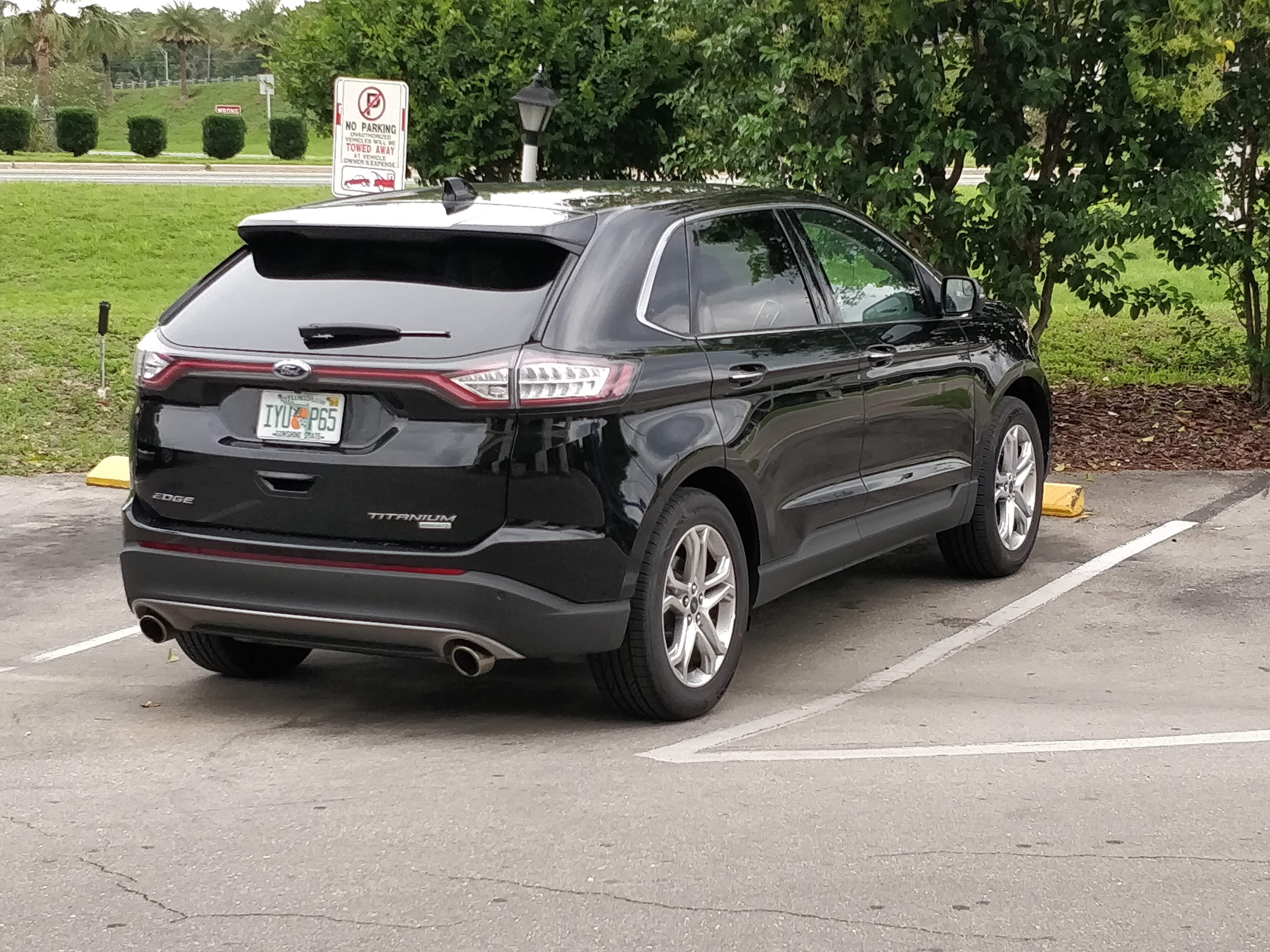 About 6pm we reached the Motel 6 I'd booked and had a lovely chat with the two ladies on reception about the royal wedding. The magazines in the supermarket down the road were plastered with royals too. They bloody love 'em! I know, beats me as well. The Motel is... basic. But it was $58 so I'm not too surprised. For somewhere to lay our heads it'll do the job and is really clean - which is the main thing.
Unfortunately when I went to unpack my backpack and start charging stuff back up again after the flight I found I'd left my iPad on the blooming plane hadn't I? What a wally. Hasn't been handed in at Orlando and the plane is still in the air en-route back to London so I guess I'll call Gatwick in the morning and see what's occuring. Bah - so stooooopid.
The humidity in Florida is like a wall of thick, viscous soup you have to wade through just to walk anywhere. Yuck. Not my thing at all. Motel has AC though thankfully so we shouldn't be melting for too long in the 2ft between the room and the car!
Anyway it's now 8pm local time. We've effectively been up since 11.30pm the night before. I'm feeling pretty good after actually sleeping on the plane (this is a momentus occasion for me) but Cat is flagging. Bedtime beckons before we head up to Charleston in SC tomorrow. Monaco F1 in the morning too. Very civilised.