Not much planned today except for a short 340 mile drive to Charleston. I'd done little to no research about the route as I expected we'd charge on through the swamps, making it Charleston by lunchtime. That way we'd be ready to take in a plantation house and maybe a museum before dinner. However, we ended up taking from 7am - 5pm to complete the journey.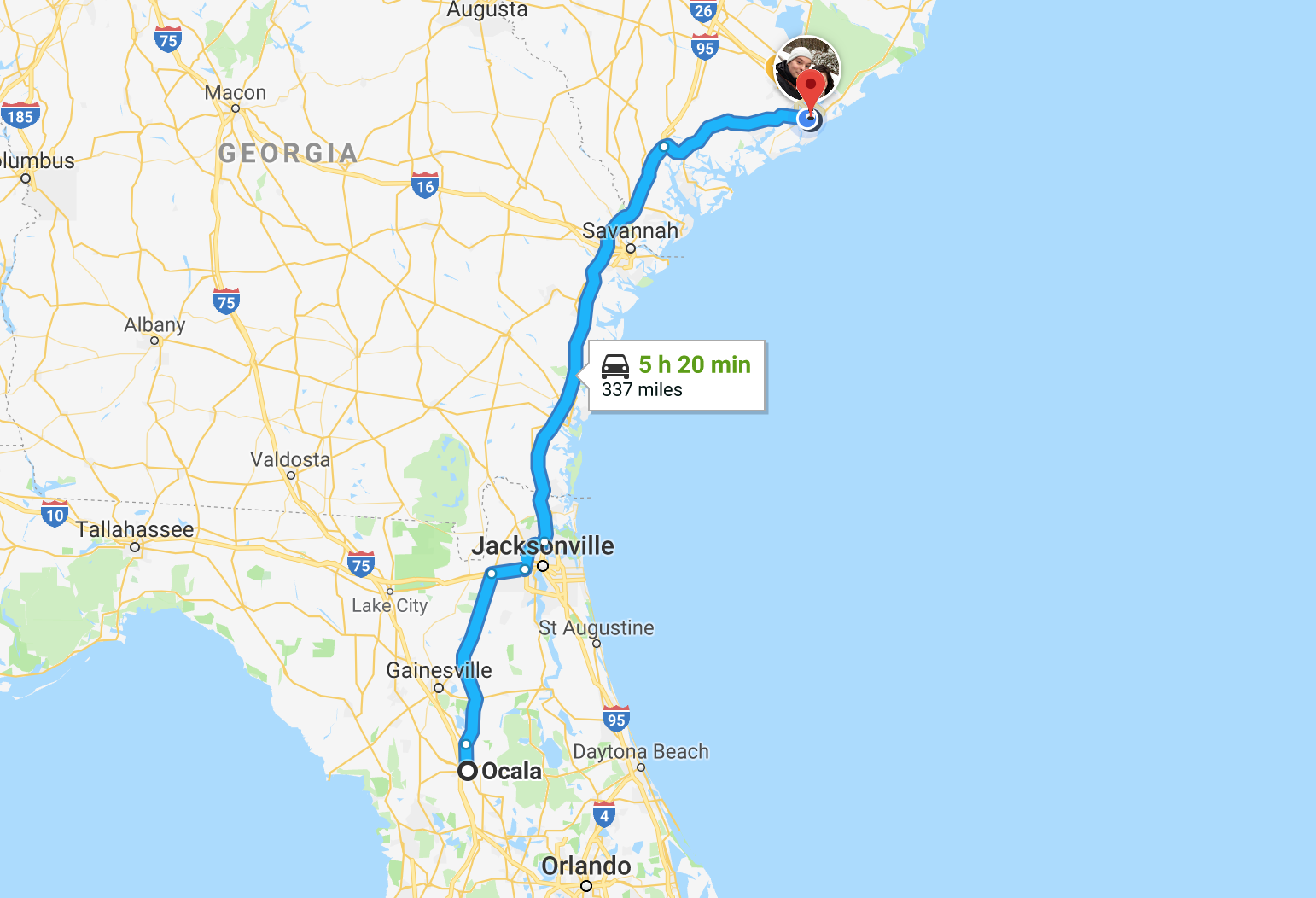 These guys were largely to blame. Alligators. Them and that I really don't like using the Interstate without good reason. They're boring and not a good way to see things.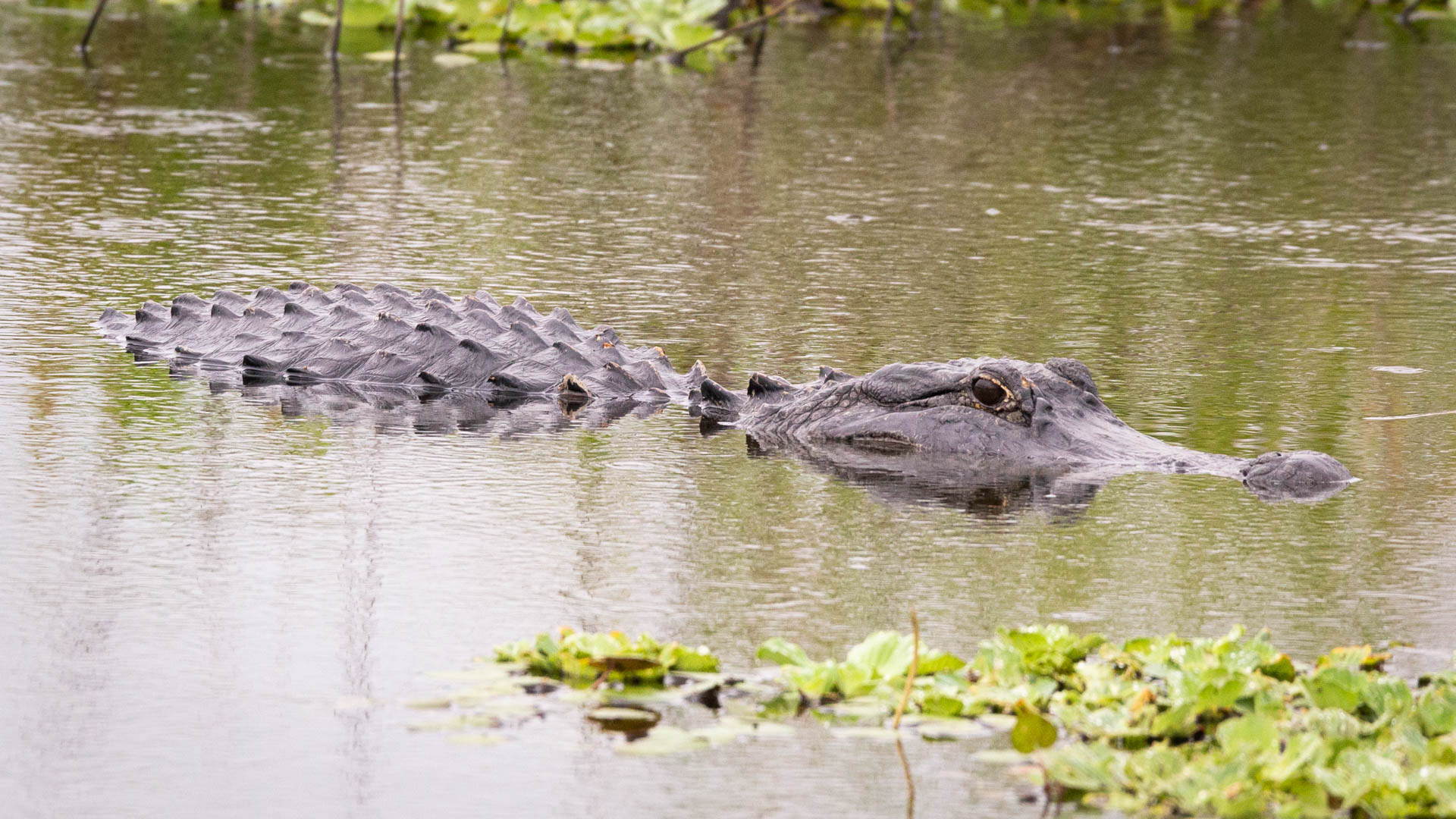 We drove through endless swamp. "Florida looks exactly like I'd pictured it" said Cat.
We rose early and were on the road before 7am, without breakfast I might add. We took a short hike along a boardwalk (about 1.5 miles the sign said but it didn't feel that far) before I spent some time with the Sigma sports lens capturing the wildlife. See if you can spot the Gator in the next shot.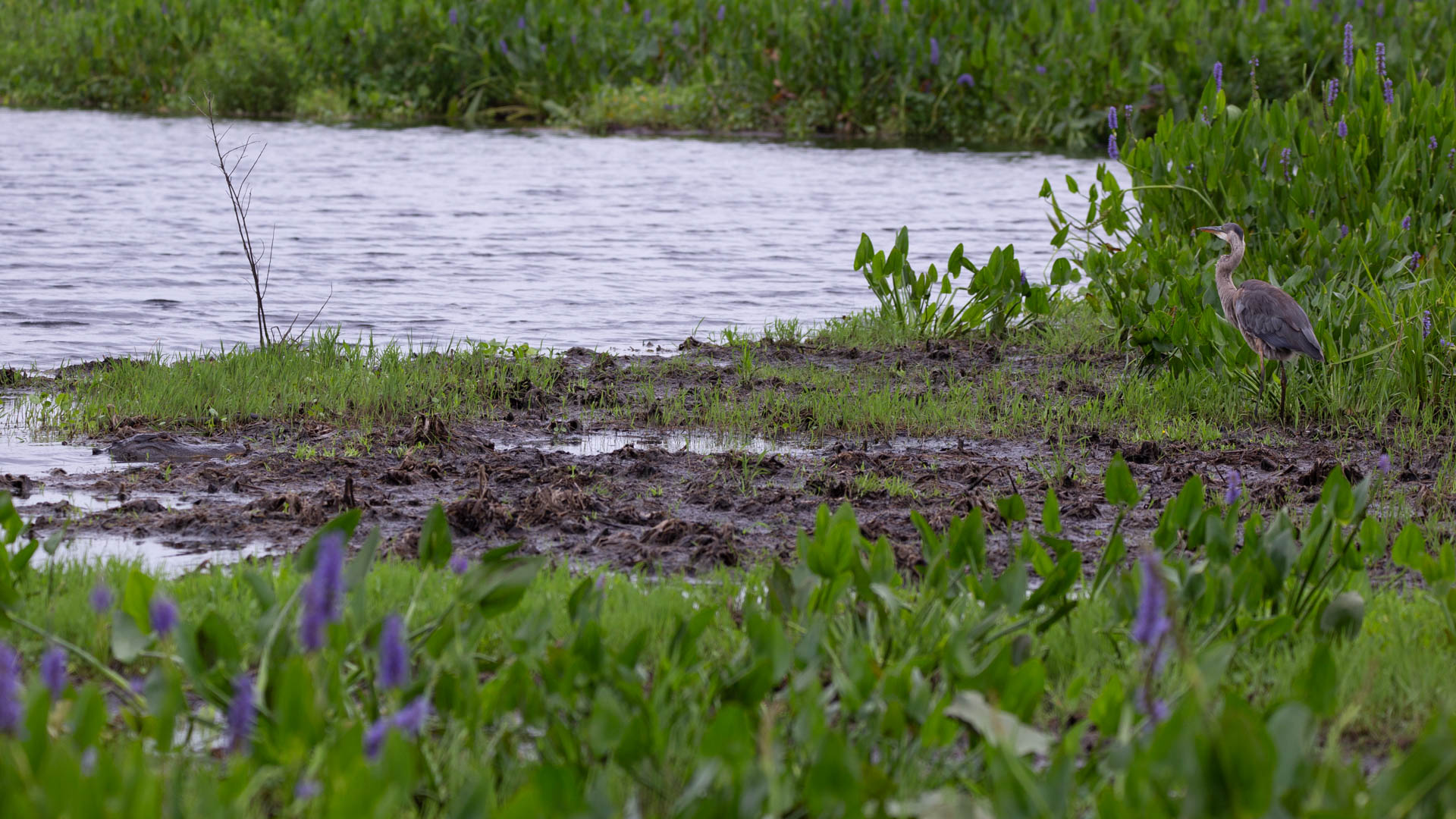 That's right, it's on the left hand side. We were kind of hoping the bird would walk a bit closer and we'd get some action. Alas, it flew off. Stupid bird.
After our pre-breakfast mega-hike we tripped over a Walmart and went inside to purchase some provisions. This let us eat more healthily than traditional roadside fare permits, so that was a plus! We were in Gainsville by this point. To be honest, it's a dump. Trailer houses everywhere. Rundown ram-shackle wooden ones too. It did have two McDonalds though so it had that going for it, I guess.
A touch more foreground lighting and this next one would have been much better.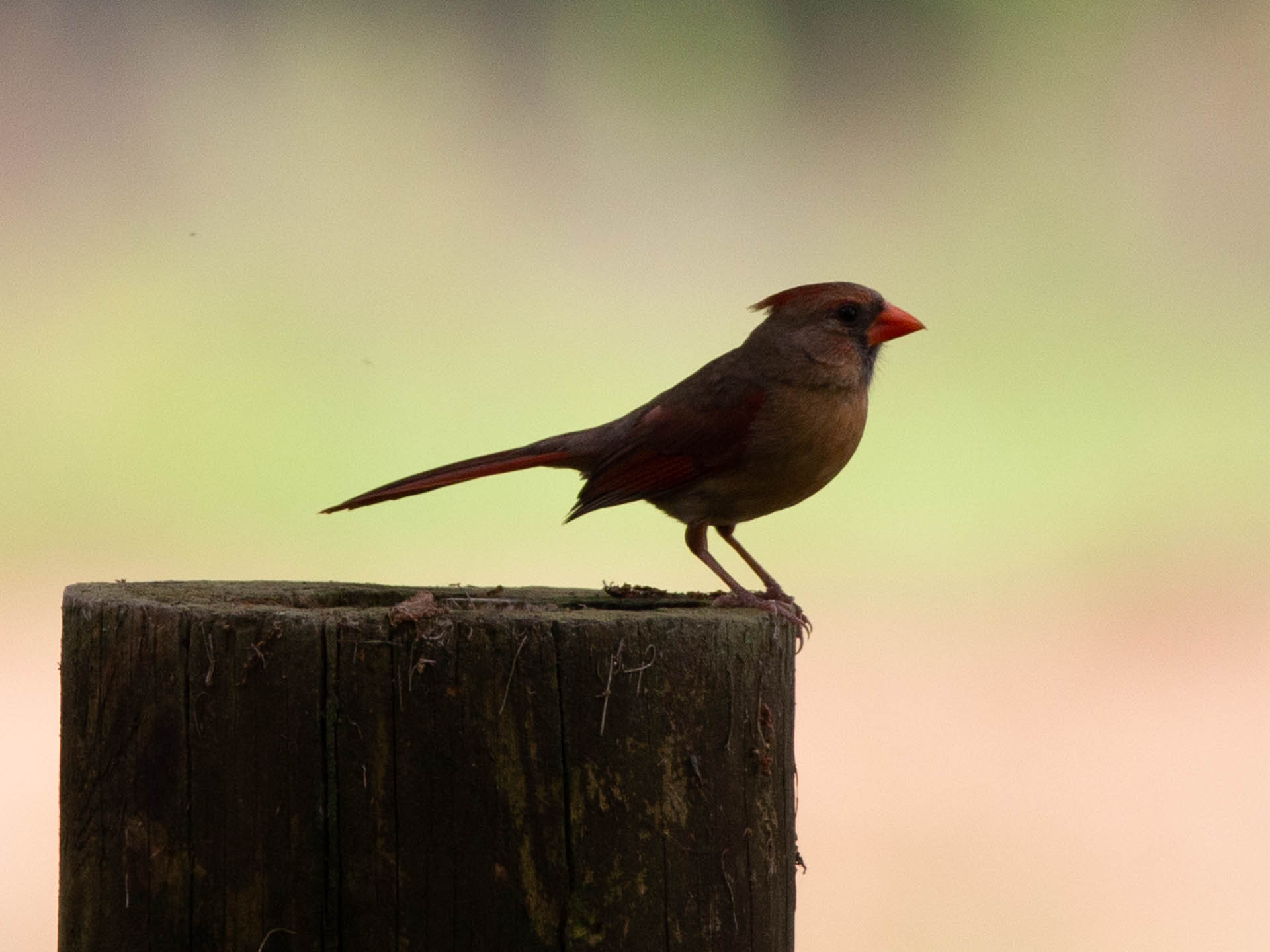 When I bought the Sigma 100-600mm lens it was for motorsport photography. One of my favourite images to date with it is this one from the British Touring Cars at Snetterton in 2016.
It's very heavy and large but the results are worth it.
I wish I had more patience to do some proper wildlife photography. But unless it has a gearbox, battery or some other frivolous propulsion mechanism I'm just not that into it.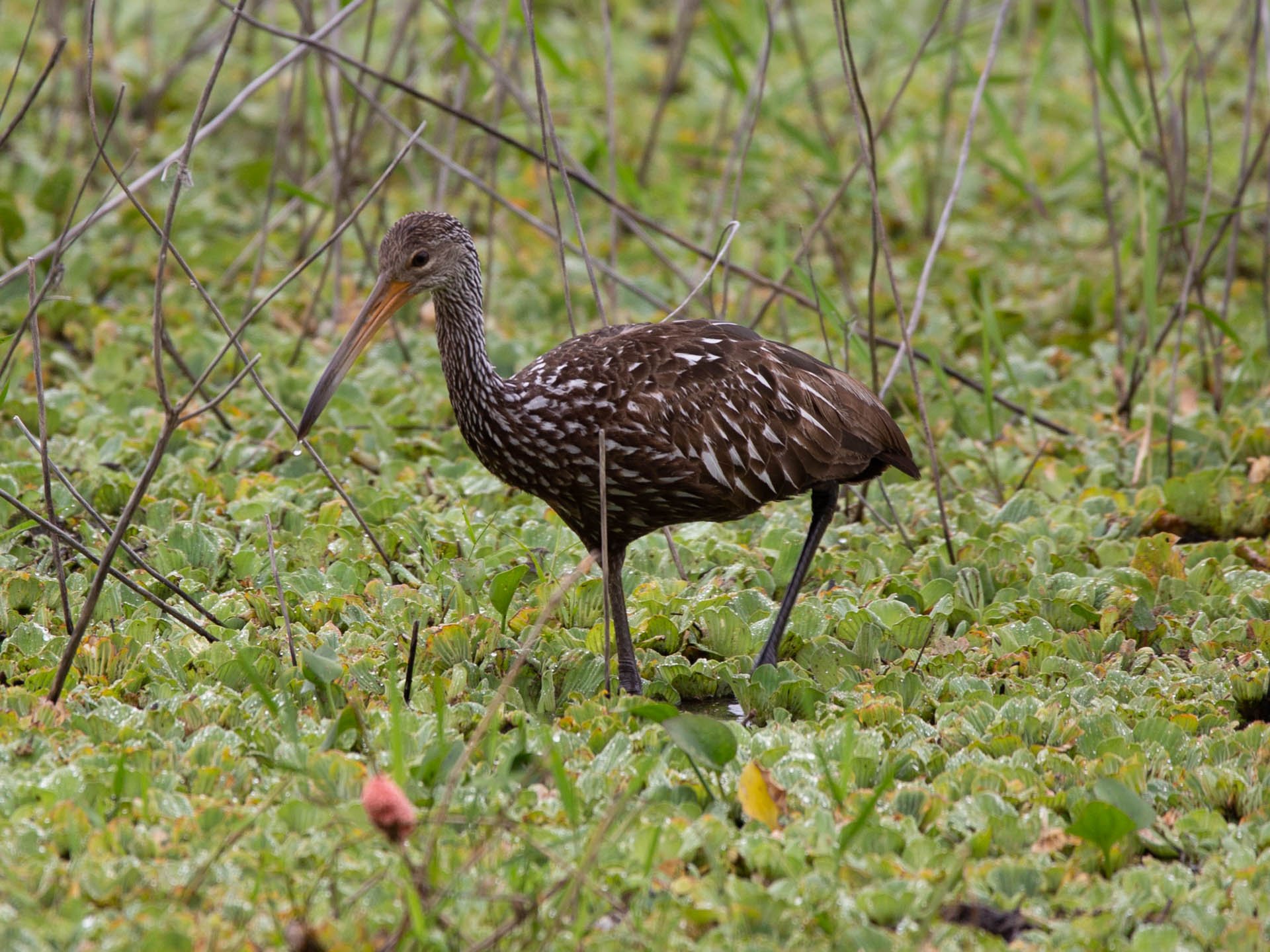 By now it was lunchtime and we'd just entered the bible belt, Georgia. The next few hours I came up with fantastical name for this post of "The Holy Highway" but decided it was rubbish and didn't use it. For practically every 5 miles we travelled today we saw a church. It was quite crazy given the sparsity of the population around most of them!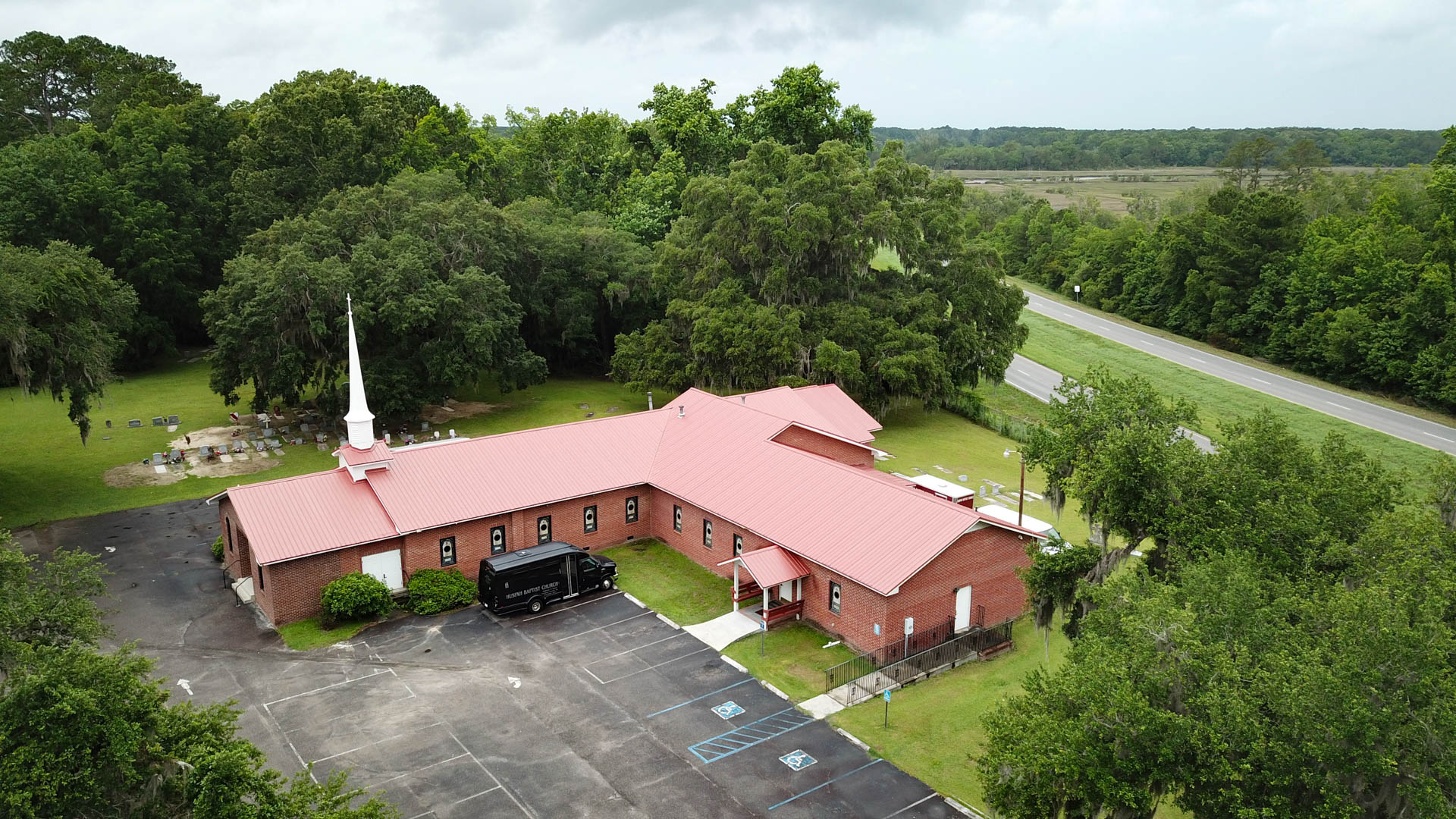 By now, it was becoming clear that Subtropical storm Alberto was going to play a major role in the following days. It's the first one of the season (which doesn't officially begin until June 1st). I managed to get the drone up and every now and again as we pulled of the Interstate onto Highway 17 for a change of pace. But honestly, the rain was pretty much non-stop all day. Riceboro, GA was one such place where I got a quick flight in in-between the rain. The water tower there was emblazoned with the towns name, felt like something out of a film.
The accents in Georgia are quite strong. I really couldn't understand the girl at the register when we bought lunch today. She said $23.52 or so I thought, turns out it was $20.13. I even asked her to repeat it and still got it wrong. No wonder she looked at me like I was made of carbonite when I gave her nearly $3 too much.
Lunch was at Popeye's Louisianna Kitchen, a fried chicken place. We got our first taste of the 'famous' southern biscuits and hospitality today. The staff there were absolutely lovely to an old lady who dropped her walking stick and needed help carrying stuff out to the car. I cannot imagine that in a UK KFC or similar - the people there just don't care enough. These guys seemed to really, genuinely, deeply care about their fellow human. That was nice to see.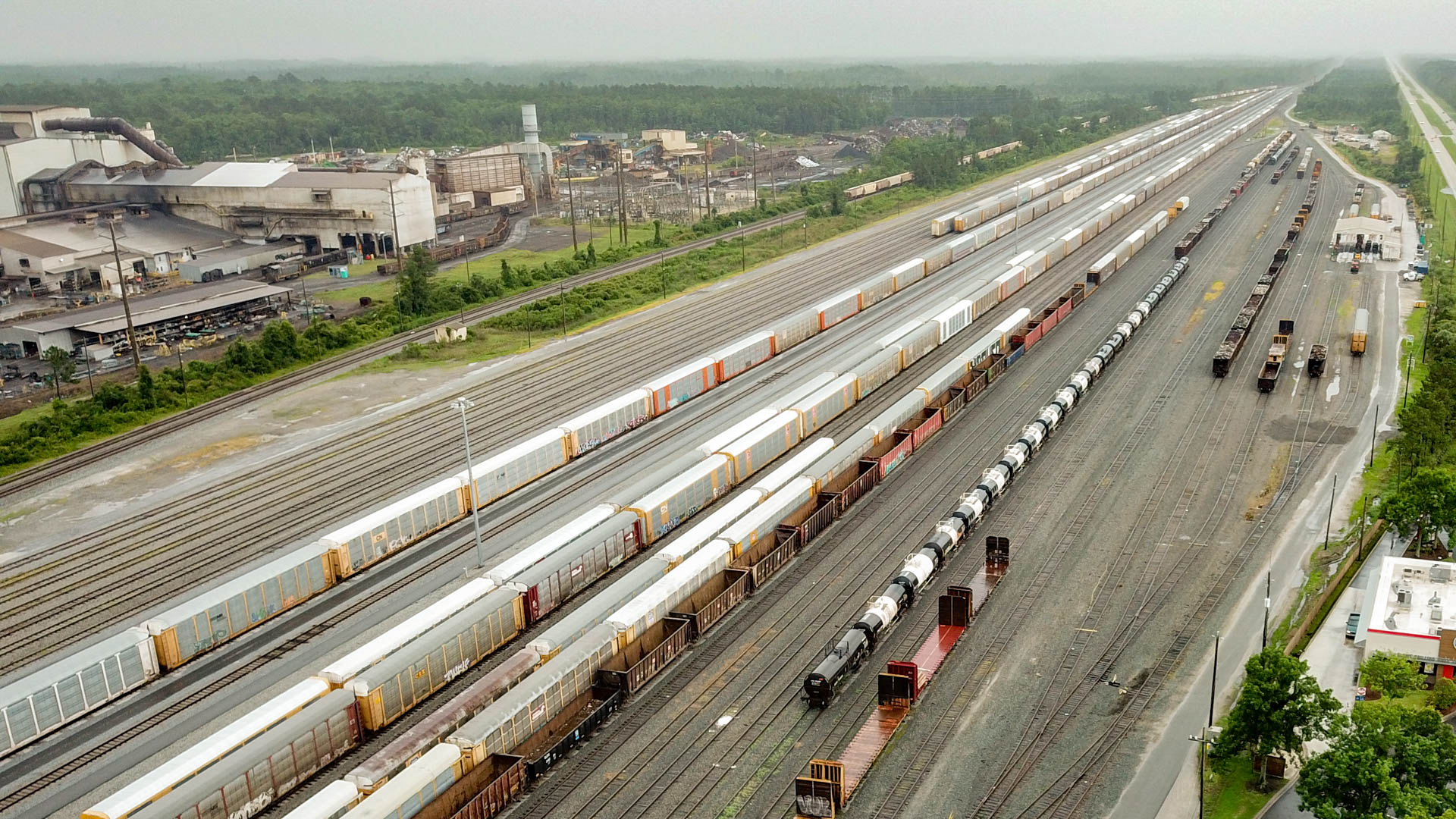 Y'all know I love me some trains. Particuarly US freight trains. This flight lasted less than 90 seconds. When I took off it was dry and by the time I landed after grabbing these two shots (above and below) it was really raining hard.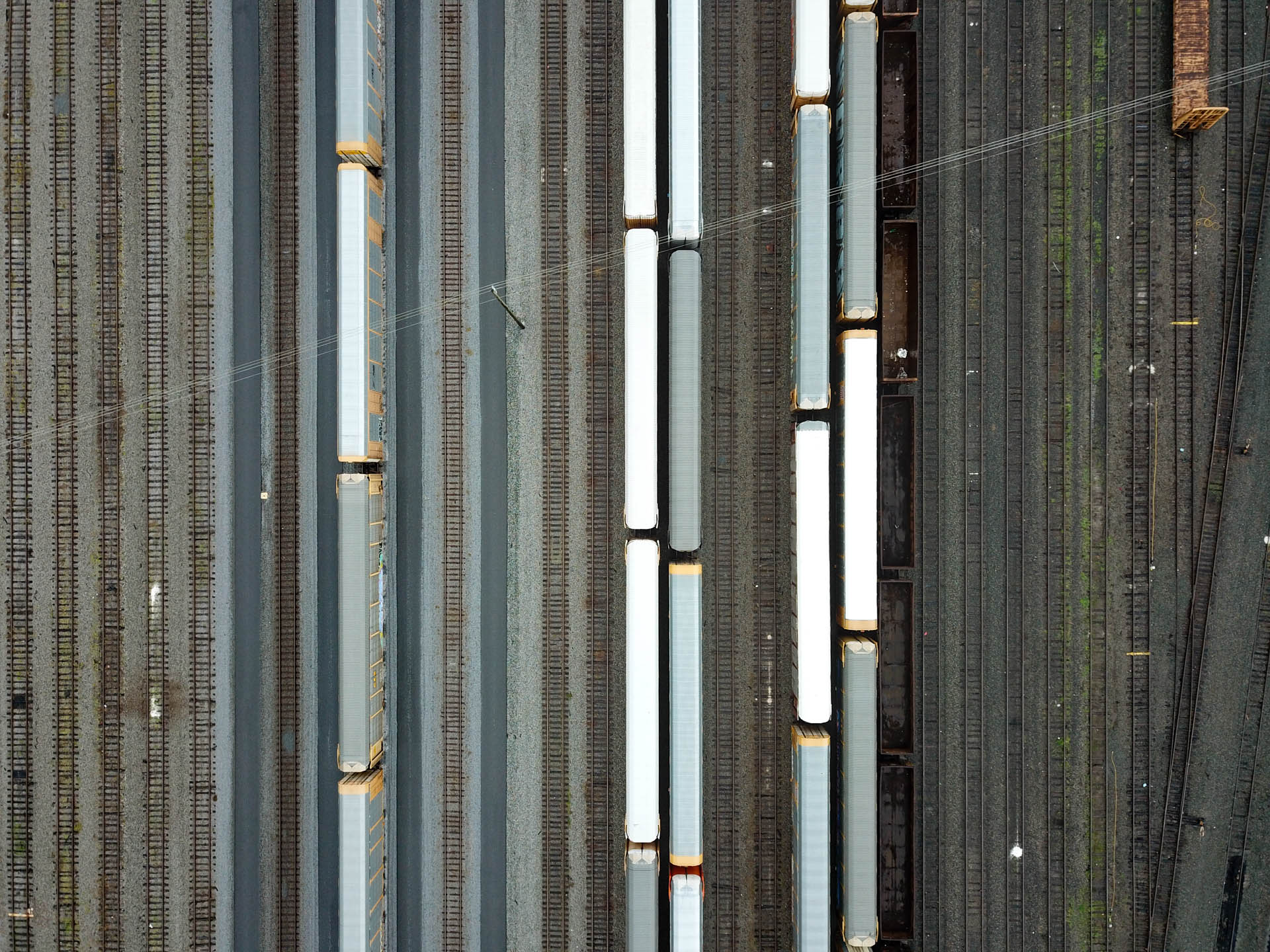 A couple more rain swept Interstate hours later we finally rolled into Charleston and to our Hotel for the night.
Downtown Charleston. Wow, wow, wow. Even in the rain this place is really something. It feels like a really pleasant version of Liverpool. No insult to Liverpool intended although if the shoe fits... A cool $6 million is the barrier to entry for a waterfront house here. I'll take two please.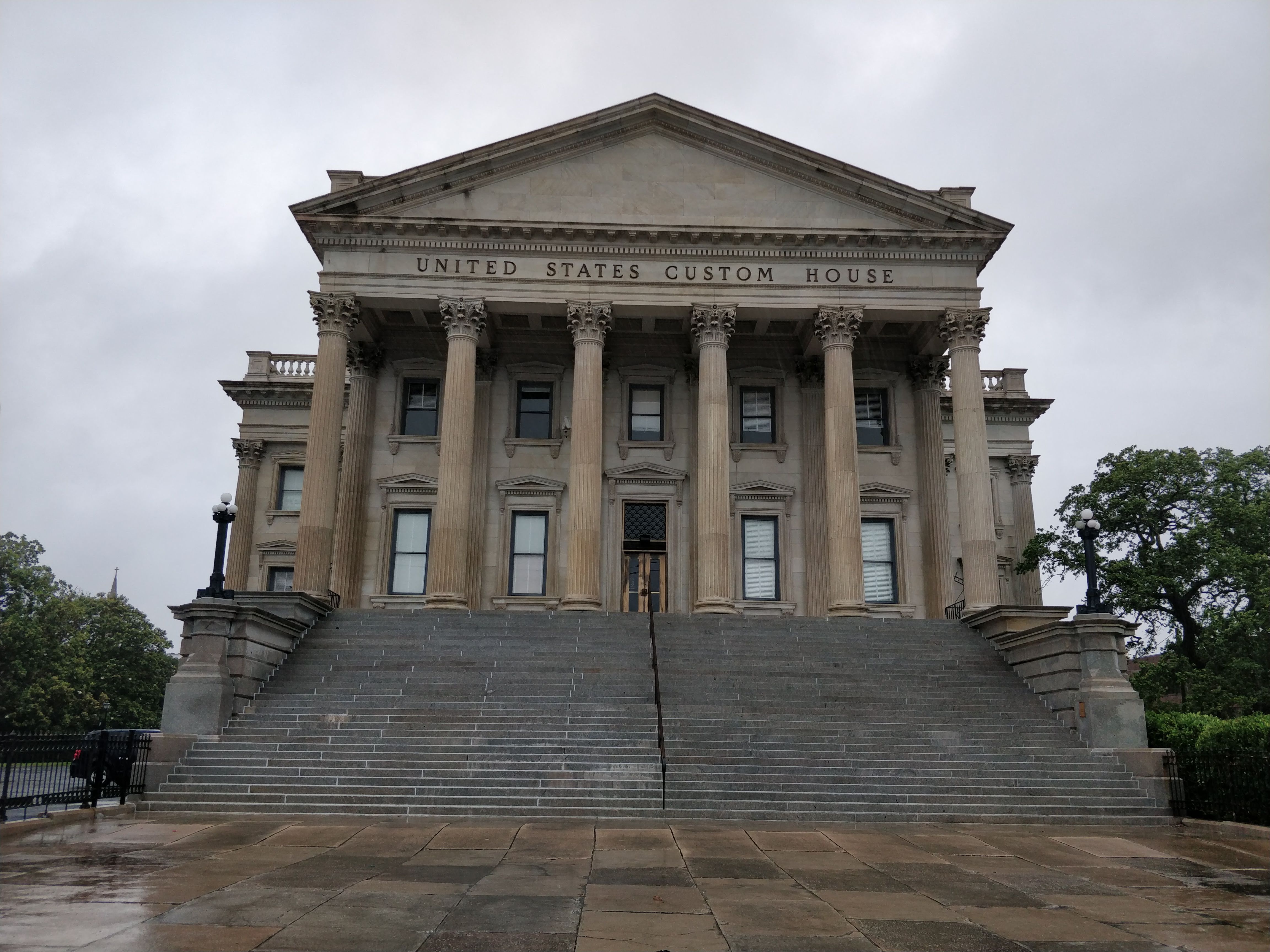 Cobbles and unbelievably beautiful houses line the streets.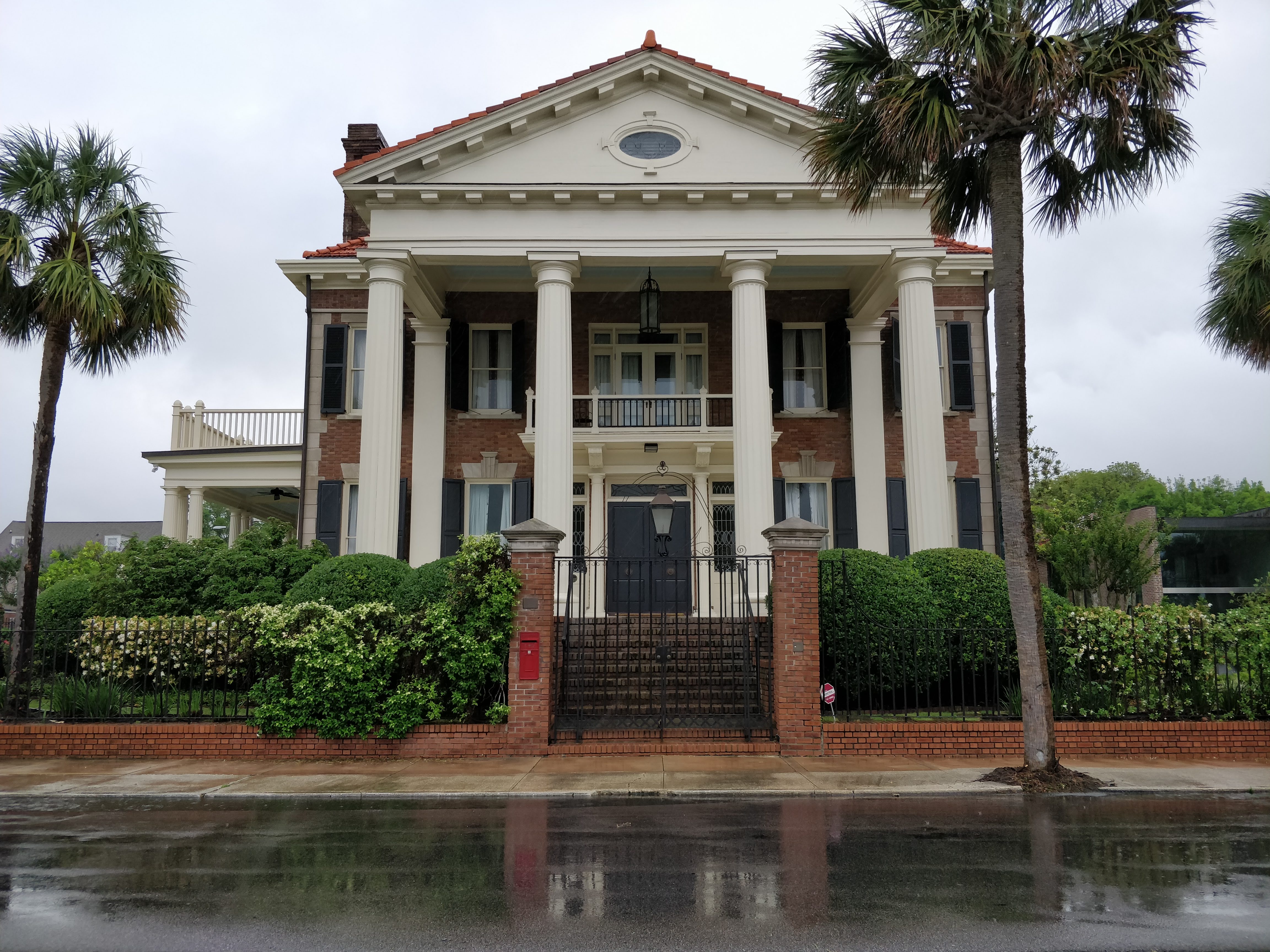 Horse and carts, even in this weather, are still doing good business. The town is a self proclaimed foodie heaven and our meal tonight didn't disappoint. Given that the ocean is 1 block from where we ate, seafood was a given. We went to a few restaurants with hour plus waits for tables before finding Amen who seated us within 30 mins.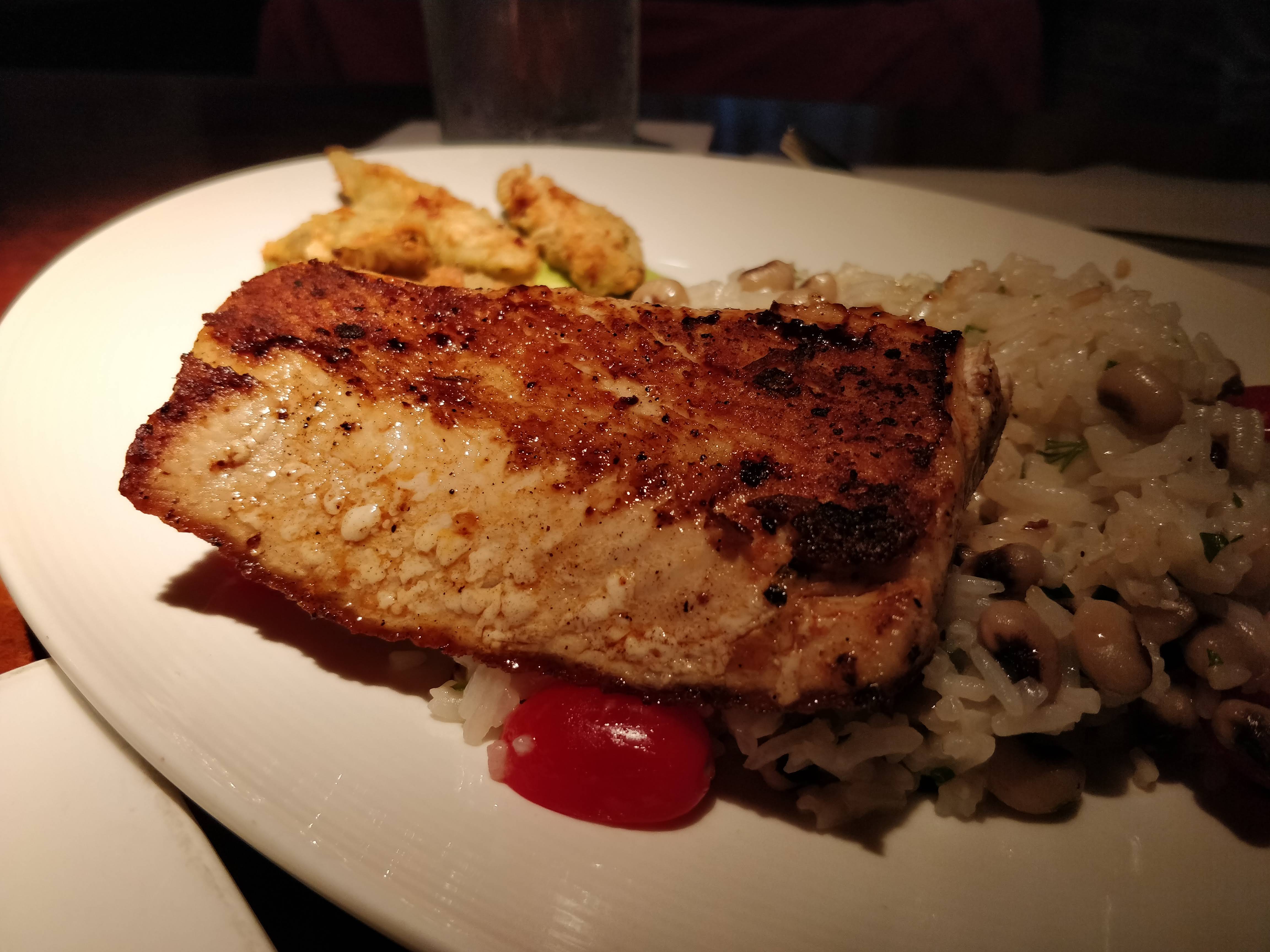 I had Oysters, Shrimp n Grit and Cat had some Mahi Mahi house speciality fish. The food was absolutely top notch and with a couple of cocktails thrown in for good measure my wallet was braced for the damage. $85 total. £30 a head. Highly recommend this place. The quality of the food, the ambiance and level of service for the price was outstanding. Yum!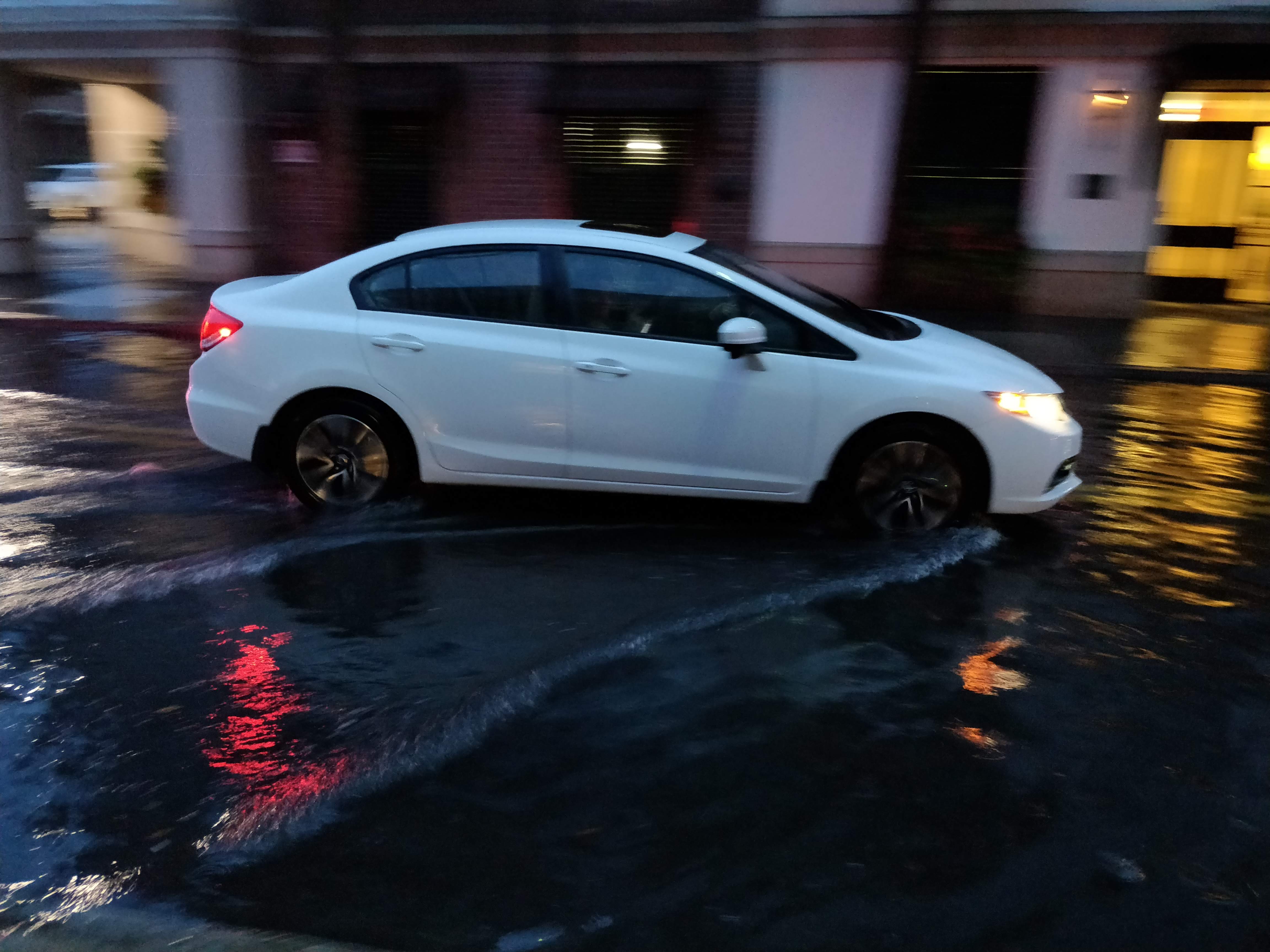 The rain didn't stop for dinner though and by the time we came out of Amen the streets had flooded in numerous places. Finding a route back to the car with dry feet felt like a level of Super Mario with the multiple strategic jumps required! We made it though and had fun driving home making the puddles splash everywhere as we went. Knew there was a reason we got an SUV!! It's very strange having rain lash your face that is warm. I'd prefer it not to rain to be honest but warm rain is better than British rain.
Alberto looks set to hang around for several days and the weather models show it making landfall in the New Orleans kind of area. It should clear up by the middle of the week and hopefully let us see the sun. Something we've yet to witness on this trip!!
Tomorrow we head North for Raleigh. Excitedly nervous but mostly looking forward to that.