I'm writing this back in England having had a few days to postulate on our trip. My intention is to write up our experiences in the Balkans in a separate post that'll let you know the bits we really liked and the bits that were meh. Anyway back to this post, Rome.

On our honeymoon we spent several days in Rome and did the "Caeser shuffle" then. We only had the day here before our flight at 9pm. After we'd had a lie in that was quickly reduced to half! I've always been fascinated by the Romans and how far head of their time they were. With that in mind we headed out of the centre on Metro B to Giulio Agricola in the South to Parco degli Acquedotti (Park of the Aqueducts).
It was about 34C and baking hot. Between the Metro station and the entrance to the park there was a Frozen Yoghurt shop, it doesn't take a genius to figure out what happened next.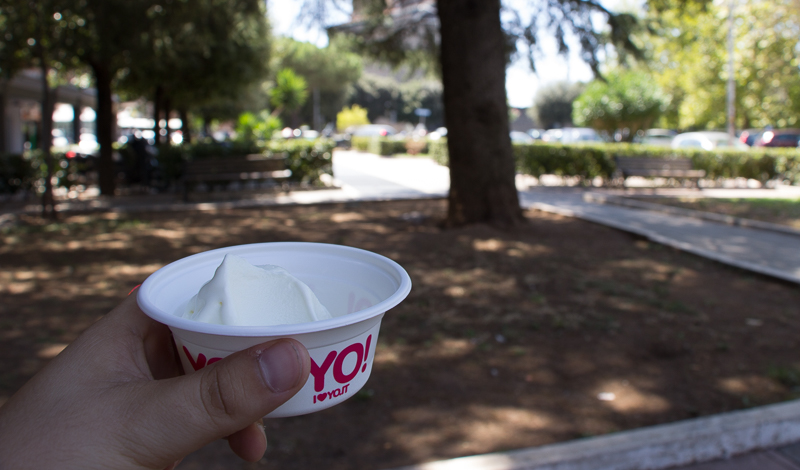 The park itself is massive. There were several groups of early twenties types having picnics under the trees and people cycling about. It was a lovely atmosphere.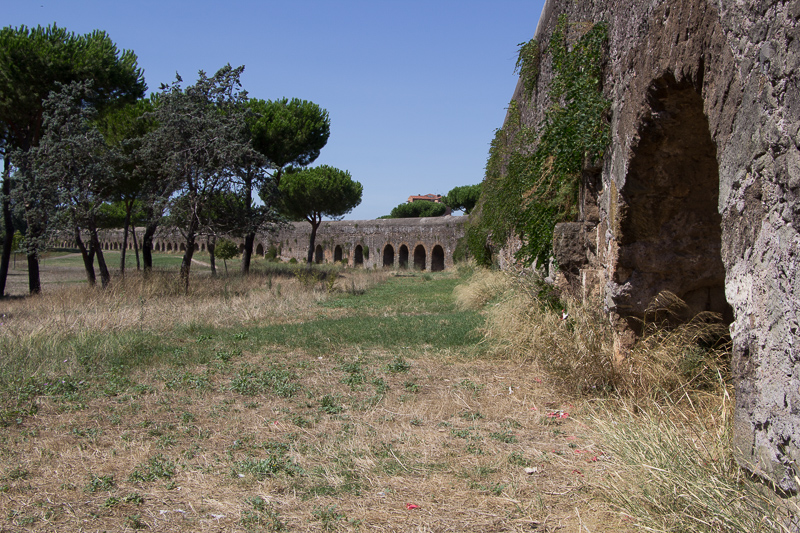 The aqueducts became immediately obvious upon entry (which was completely free) that they were going to be everywhere. The one pictured above is the lowest we saw but the most complete. It's actually still in use and along the top runs modern pipework carrying water to Rome encased in concrete. I love it when old stuff gets used like this.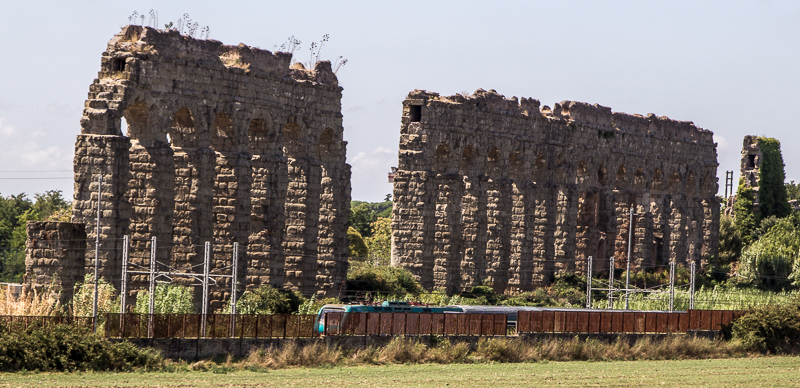 A few minutes later the largest and most impressive remains came into view. I like that the railway runs right through the park underneath these huge structures.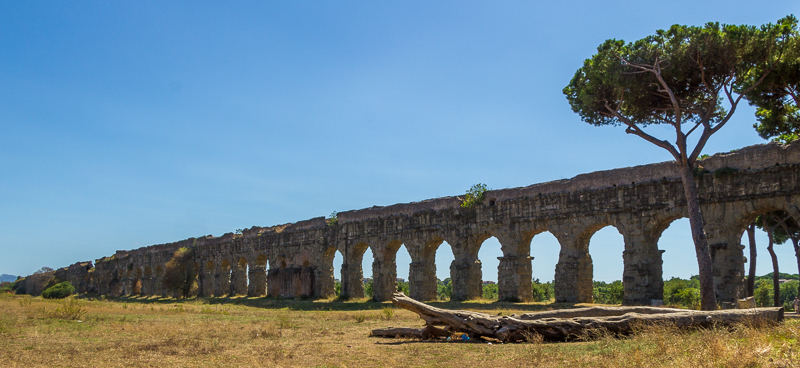 The largest and most impressive section still standing is undergoing repairs (out of shot to the right). Apparently the Romans engineered these things to fall exactly 6 inches per Roman mile - a pretty good engineering feat without computer design!
I'd thoroughly recommend a visit to this place. It's really quiet and you can just take your time, escaping the crowds. The aqueducts are majestic and are just as impressive as the Colosseum in my opinion. Speaking of which, no trip to Rome would be complete without...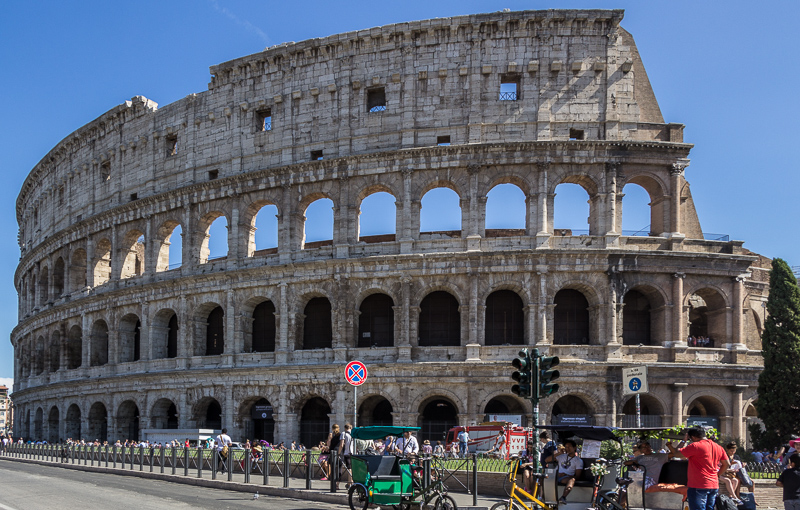 We had a relaxed mid afternoon, pre-flight dinner at a restaurant called The Drunken Cow. The food was pretty decent and still we couldn't exceed a 20EUR bill. I wanted to be at the airport ahead of time given the reputation the Italian trains earned on our honeymoon! We headed back to Roma Termini where we had deposited our bags in the left luggage earlier (6EUR for 5hours) and caught the Leonardo Express to Fiumicino.
We departed about half an hour down due to easyJet needing to shuffle their equipment as a result of unscheduled maintenance. By the time we landed in Luton it was about half 11 local time. A quick shuttle bus later and we were reunited with the car and then home by 3am (obviously it felt like 4am).
What a trip. Almost too much to remember if it weren't for this blog. The positive comments about my writing / photography from friends and family are really rewarding. I hope you will consider Montenegro as a future destination for your travels, you should.
That's it for our 2015 summer holiday! Thanks for reading folks :)