Today was a good day, it was a new phone day. Less than 36 hours after completing my order for the OnePlus Two, to my surprise a DHL van pulled up outside!
I also own a OnePlus One (hereby referred to as One) and have, for the most part, been pretty happy with it - except for the touchscreen firmware issues which plagued the device. Needless to say I was pretty excited by the OnePlus Two when it was announced.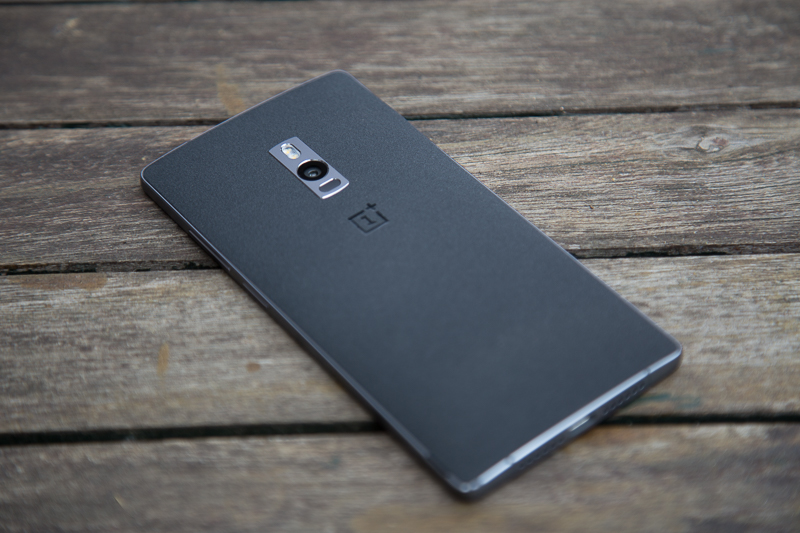 Buying one
OnePlus are still operating the invite system for this device. I question whether this is really the best strategy, it certainly creates #hype - but at what cost? I was about position 35,000 (of 4+ million) in the invite queue a week ago and was delighted when it came through.
The order process was completely painless, though I'd much prefer it without the invite process. Mark it as out of stock, delivery in 2-4 weeks, whatever. Apple do it. Samsung do it. OnePlus have their reputation now, and should do it the normal way too. I'm into tech and so don't mind chasing these things down but most people won't bother. It's surely their biggest barrier to mainstream success.
Packaging
As good as an Apple device.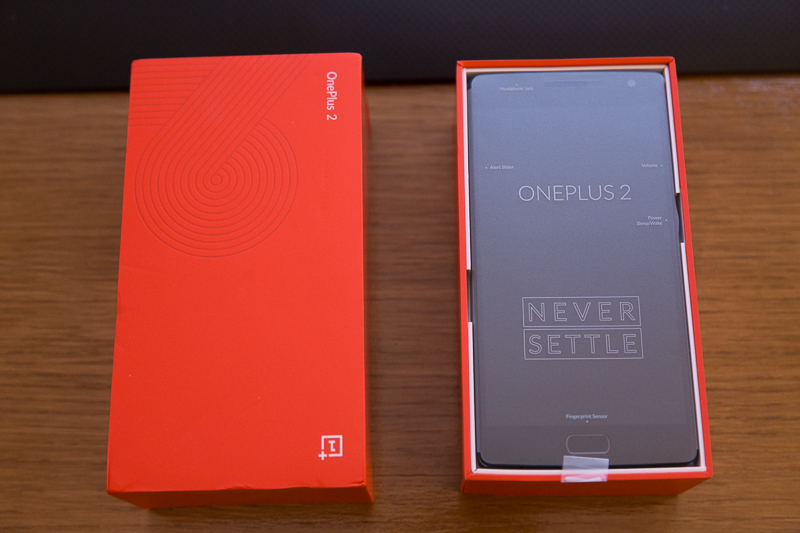 The box contained:
OnePlus 2 handset
User and Quick Start Guides
2A AC Charger
1 USB C cable (both ends reversible)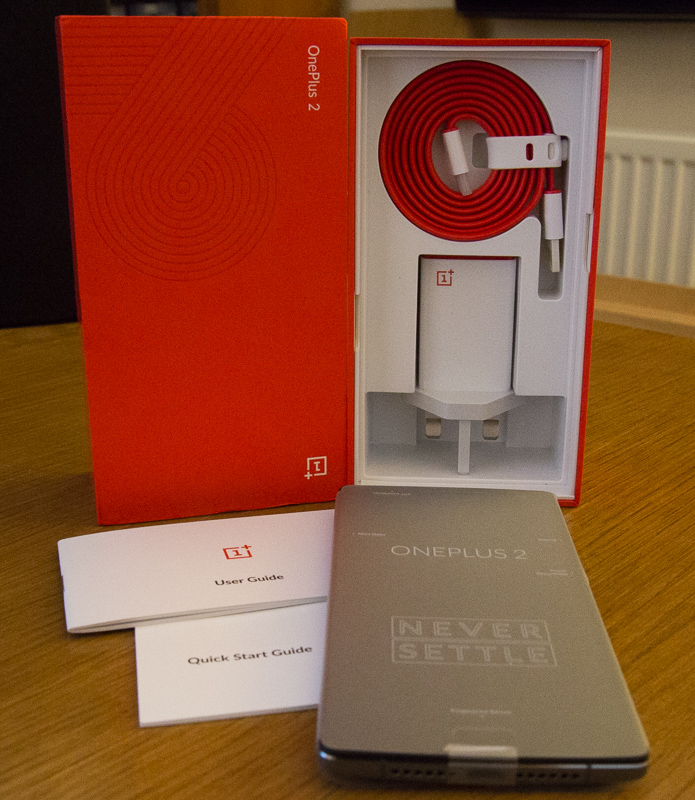 I absolutely loved the internal layout of the box, the coiled bright red USB C cable is such a nice touch. The AC charger is a 2A unit and fully charged my device from 14% (out the box charge level) in just over an hour, no fast charging here!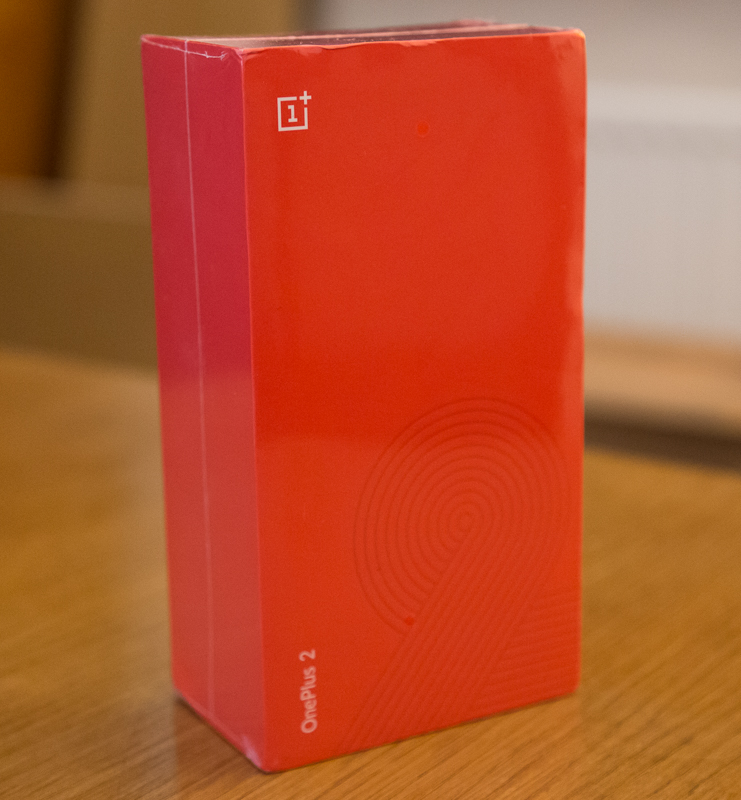 Build Quality
On a par with the Moto X 2014, Galaxy Note / Alpha or Apple devices. Its metal band around the edge is a little slippy compared with the One but feels premium and of extremely high quality. Overall it's night and day between the One and Two, the latter being supremely better.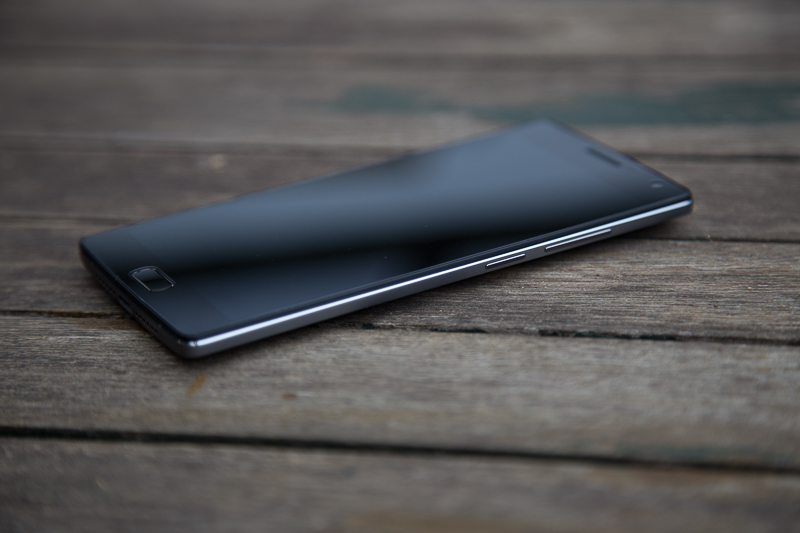 Buttons have a nice tactile, 'clicky' feel. The power and volume buttons are both on the right hand side of the device, a change from the One. On the left is my new favourite feature, the three mode ringer switch. This switch flicks between the notification modes 'alarms only', 'priority' and 'all notifications'. It works perfectly but is the wrong way up in my opinion with the bottom most position being the loudest. Hopefully a software update will address this and provide a customisation option.
The fingerprint sensor is not a physical button but a glass 'pad' you just touch. It acts as a home button too but doesn't move, love it.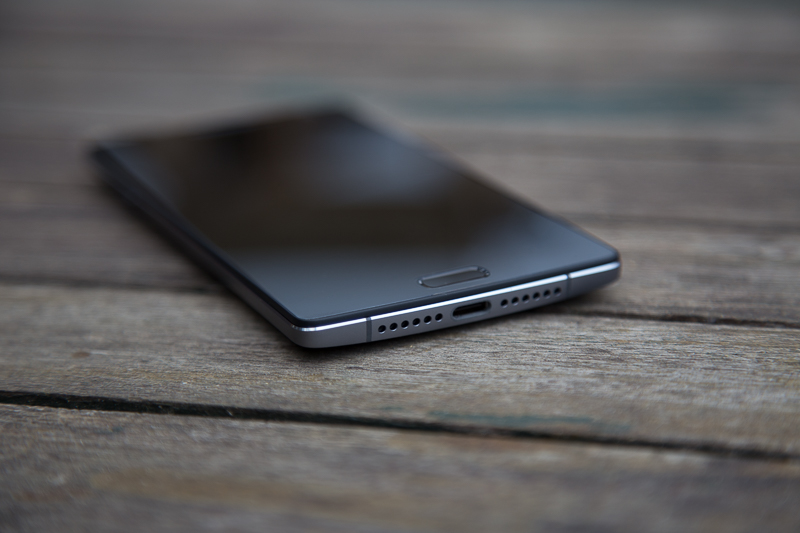 The fit and finish of this product is fabulous. I can find no fault. If the phone was £600 it wouldn't be surprising, £289 is just ludicrous. A great example of this is the quality of the machining around the USB port and speaker grille, just look at it (above).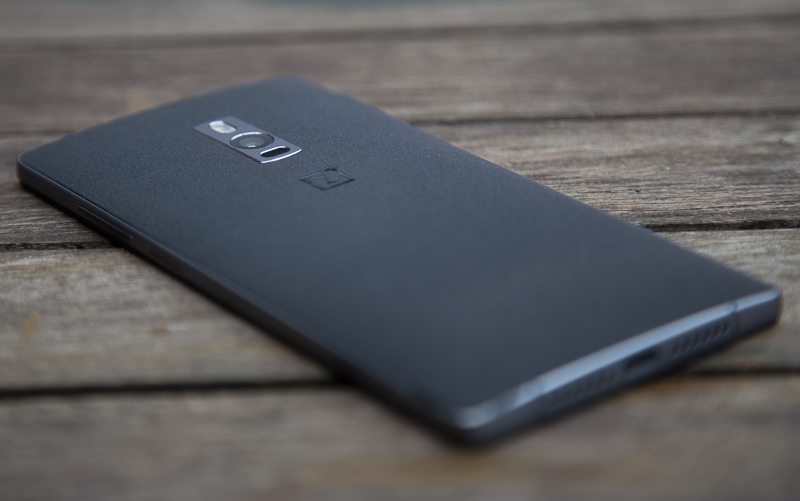 The back material (Sandstone Black in this case) matches that of the One but this time, the back is removable. This means you don't need a sim removal tool to access the tray which is nice - the Two takes a Nano sim not a Micro like the One by the way. Remember the way the back came off the S4? This is quite similar but is of a much better fit and finish.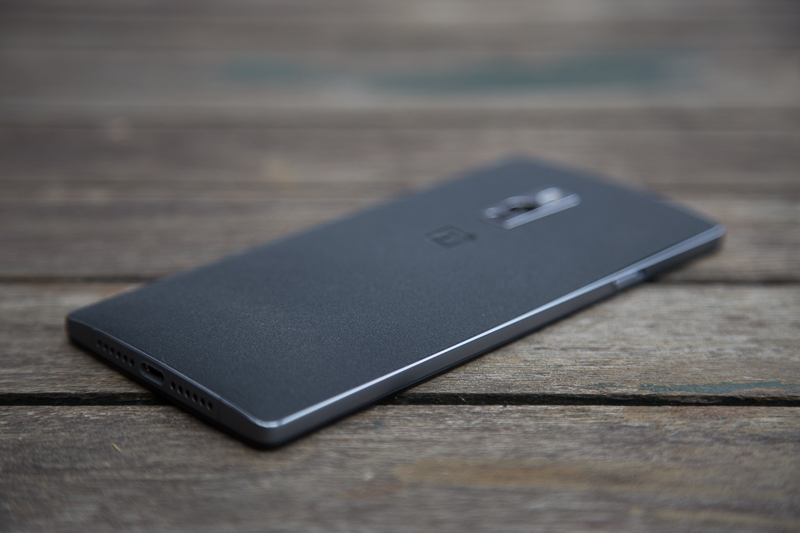 Versus the One
Here are some side by side shots of the One and Two.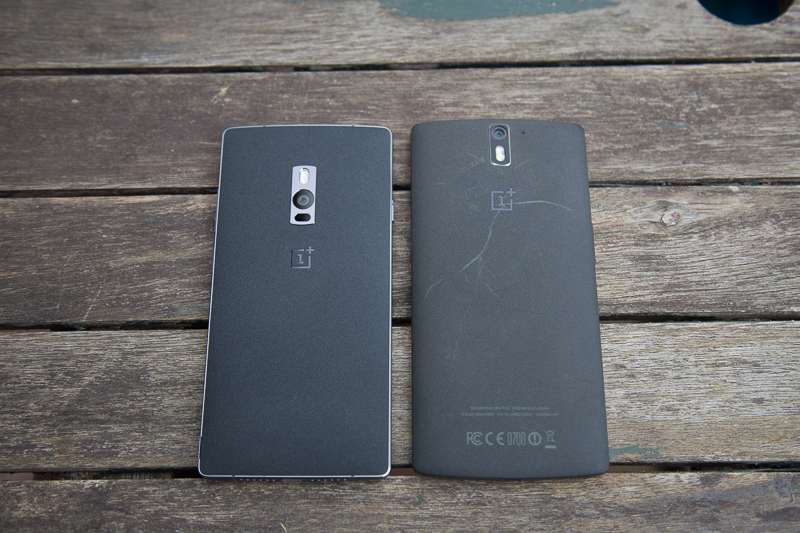 My One has taken a bit of beating, you'll probably spot that for yourself though.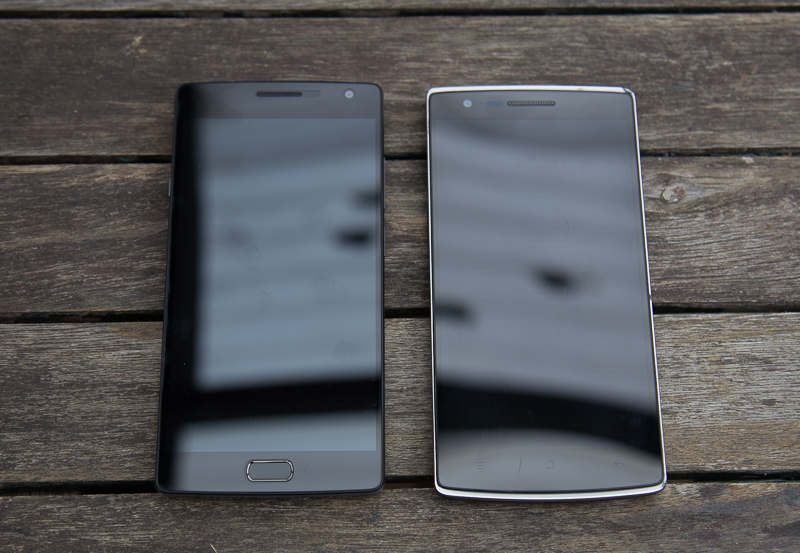 Thickness is comparable, as is weight just from impressions.

Yes, my One is bent. Oops! It's a wonder the screen is still in one piece. Hope the Two proves as durable.

Summary
First impressions are this is a solid device at a compelling price.
Compared to the Moto devices it's a tricky one and would come down to personal preference at this stage, just don't involve the Nexus 5X (when it is announced in 2 weeks) or your head might explode.
Let's see how good the camera is over the next week or two and whether USB-C is a revelation or a pain in the rump. Change to a new cable is inevitable I suppose but there's always a period of pain. I need a 2-in-1 USB-C / Micro USB cable like Belkin make for the lightning connector to ease that pain. If you find one, plus shoot me an email at alexktz at gmail dot com.
The fingerprint sensor is really fast and has been reliable so far. One gotcha is that LastPass fingerprint support is not supported for this device as OnePlus don't have an open API for the sensor. See the LastPass forums for details. With no NFC and no LastPass support, what is the point really? What a shame.
Should you buy a OnePlus Two? It's too early for my to say clearly either way but I'd err in the yes camp for now, let's see if I feel that way in 2 weeks. See you then.