Day 11. We're very much on the homeward leg of our holiday now leaving Dubrovnik behind today.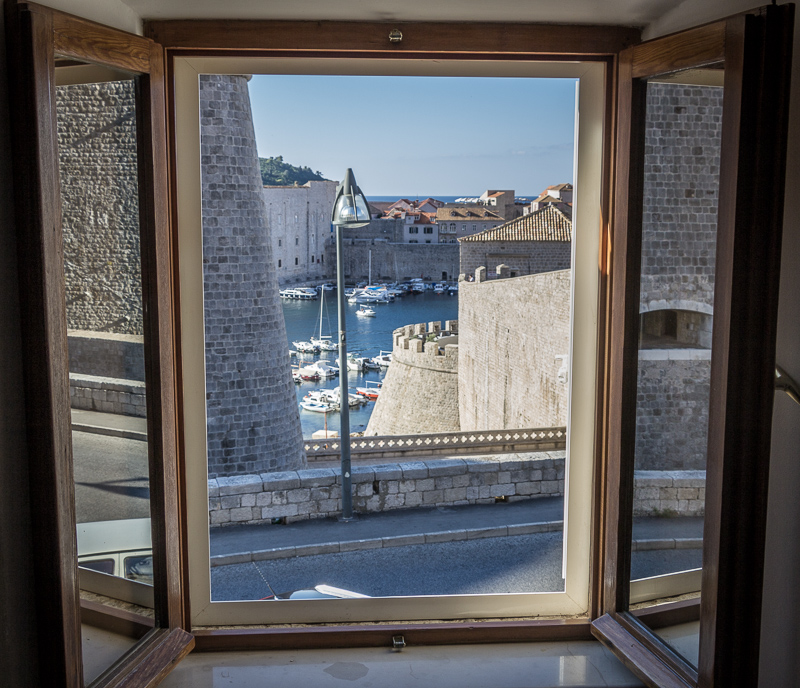 This morning I walked to a nearby bakery and bought some pastries and juice. The view from our apartment was so good it seemed a waste not to use it. Again we have Airbnb to thank for this cracking place and I've generally been delighted with the quality of the accommodation on this trip.
We were queueing for a shuttle bus to the Airport when an agent appeared in a silver minibus. He shouted at the crowd he needed 8 'volunteers' as the big coach was full, we obliged and ended up at the airport about 45 minutes ahead of the others left behind. Result!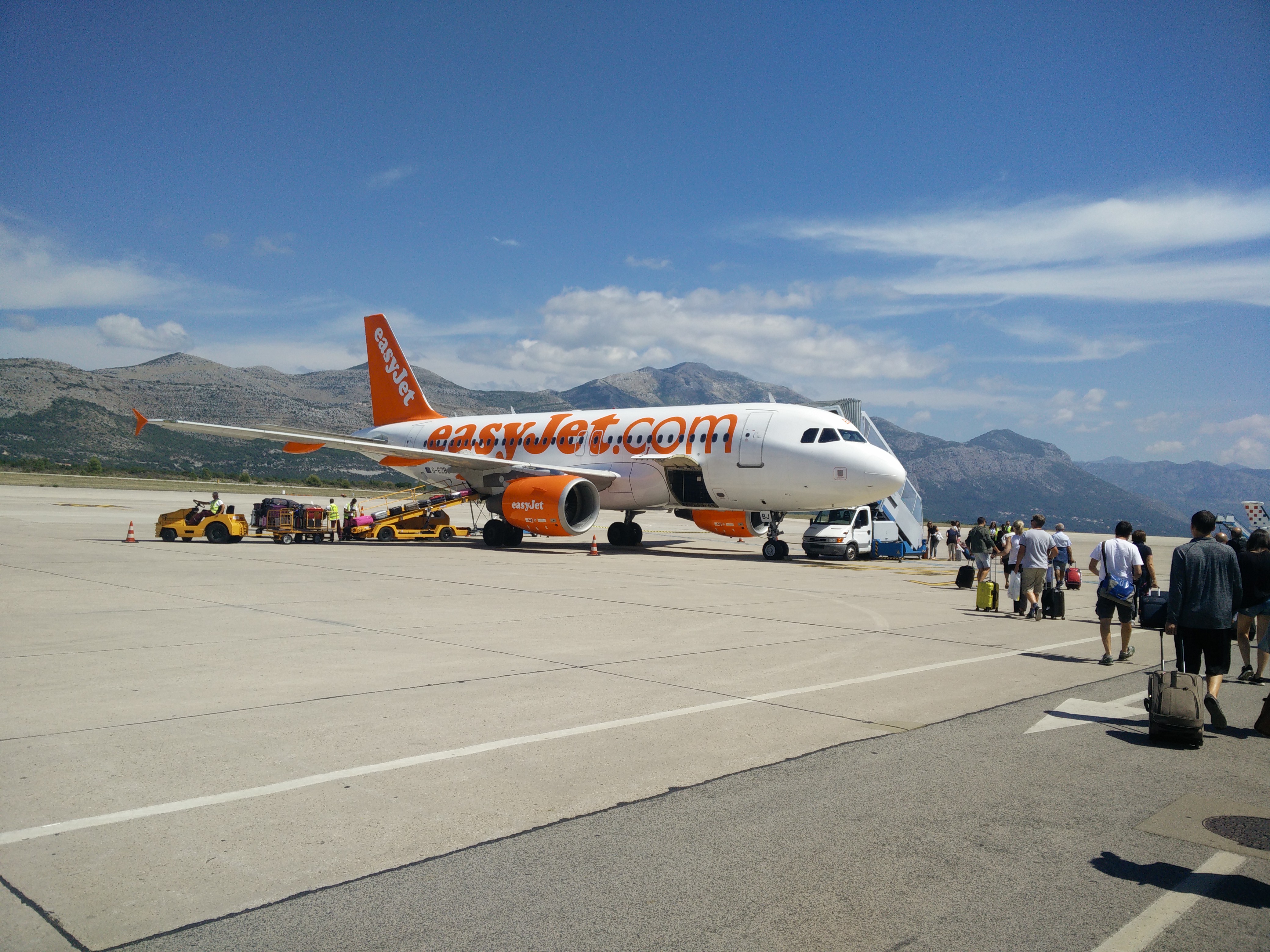 Dubrovnik airport is a pretty one but the mountains all around did mean that the ascent was a pretty steep one! We had been in the air for only a minute or two before I could see the Bay of Kotor out the window. Put the entire days travel into perspective yesterday! The jet engine never ceases to amaze me whenever I fly. I woke up in Croatia this morning and now I'm in Italy...
The flight itself was quite bumpy but unremarkable. We arrived into Roma Fiumicino around half an hour late. As usual, we got off the plane and followed the signs for the exit. We'd made it halfway across the terminal before a man in a high vis jacket who had been sprinting (presumably from our plane) told us we had to go back to the plane!!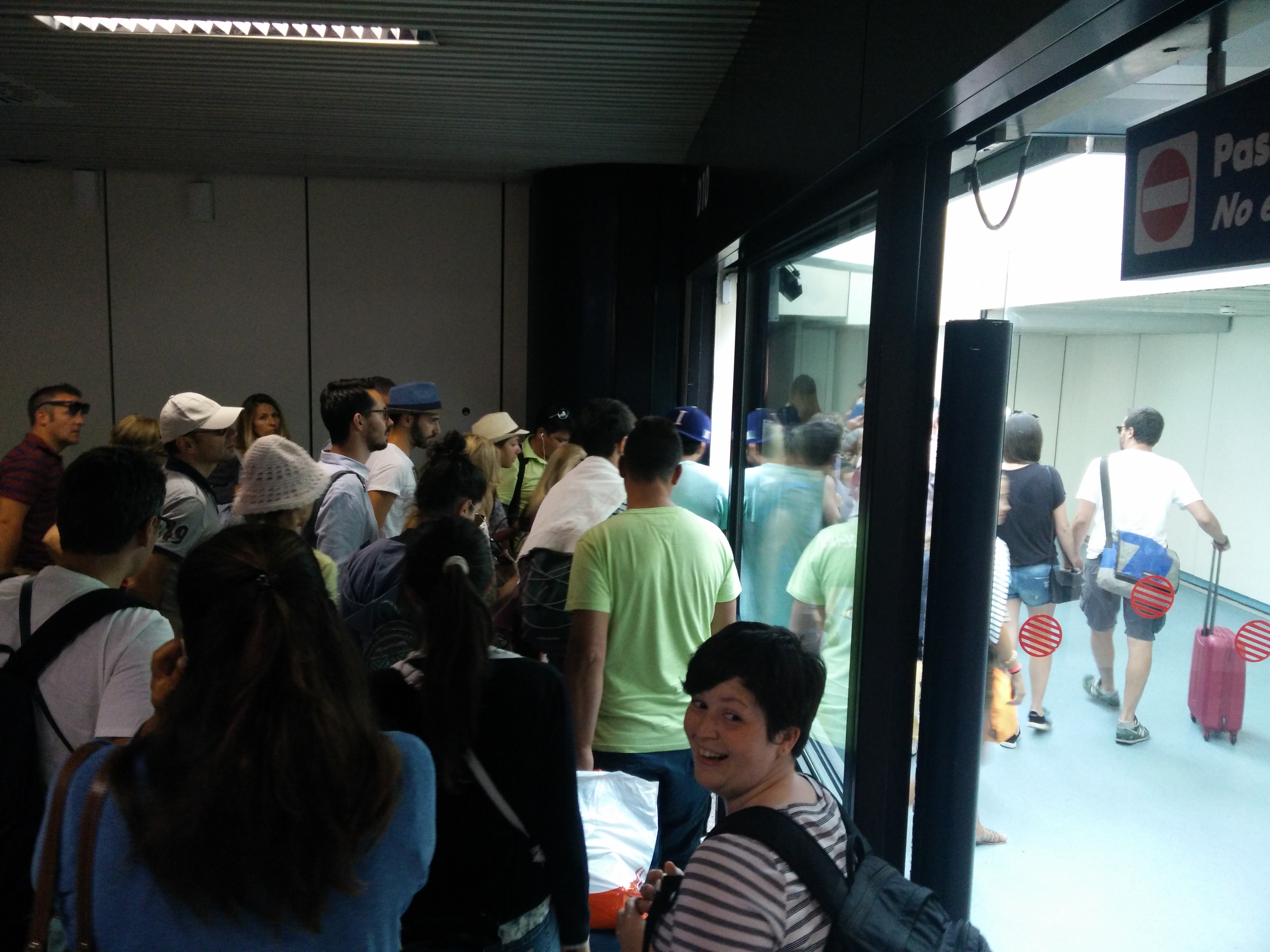 "Welcome to Italy!" one of the locals said loudly to the crowds amusement. We turned around and headed back to the plane, passing the remainder of the passengers oblivious on the travellators. Hilarity ensued when each travelling group got the end, looking around in disbelief they'd have to walk back the length of the terminal to the plane. We waited airside for at least 5-10 minutes for a shuttle bus and eventually continued as usual.
That's it for today. We have arrived in a gorgeous apartment in the Travestere region of Rome. Our flight to England tomorrow is at 21.15 so we have a full day of sight seeing before heading home. I fully intend to write a little wrap up post about Montenegro whilst it's still fresh in my mind at some point too.