Raleigh, Durham and Chapel Hill are the constituents of what is commonly known as "The Triangle". These three cities have been our home for the last few days and we've had a pleasant time - the sun even came out! Nothing much to write home about as we've been pootling around pretending to live here.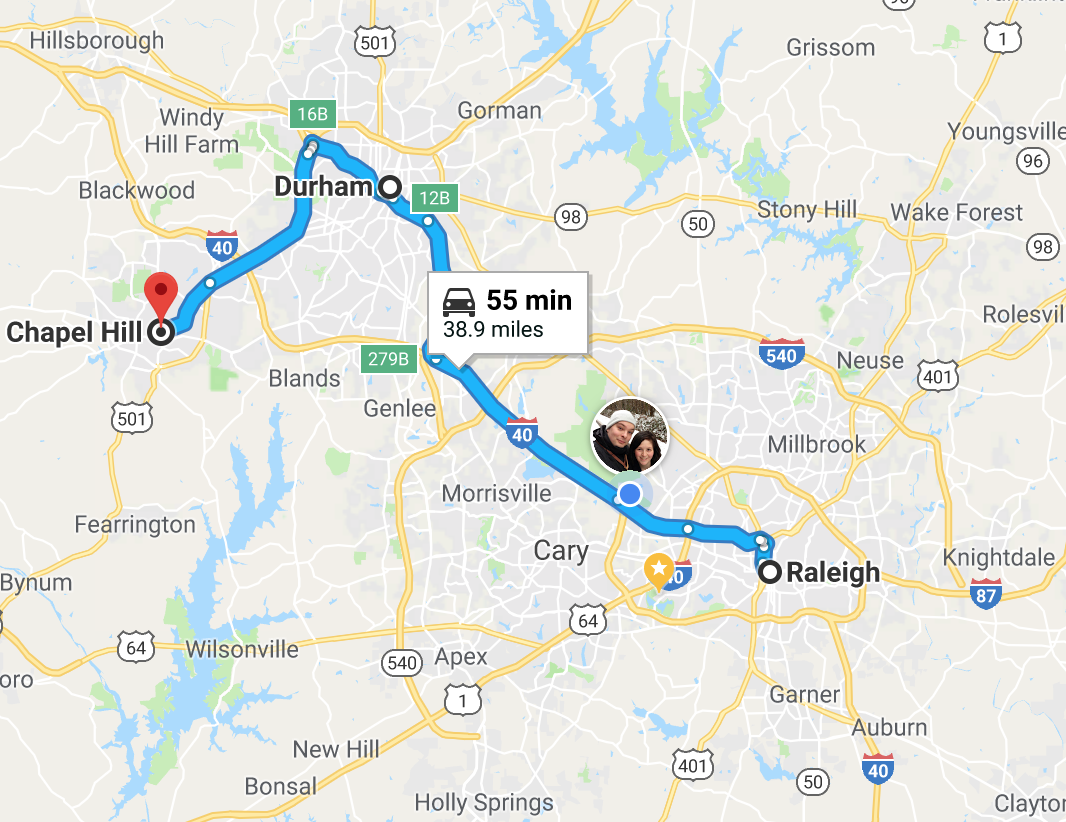 Our primary reason for being here is investigating living here. As you probably know I work for Red Hat and Raleigh just so happens to be where they are HQ'd. Nothing is yet confirmed on that front but I hope to have some news to share before long.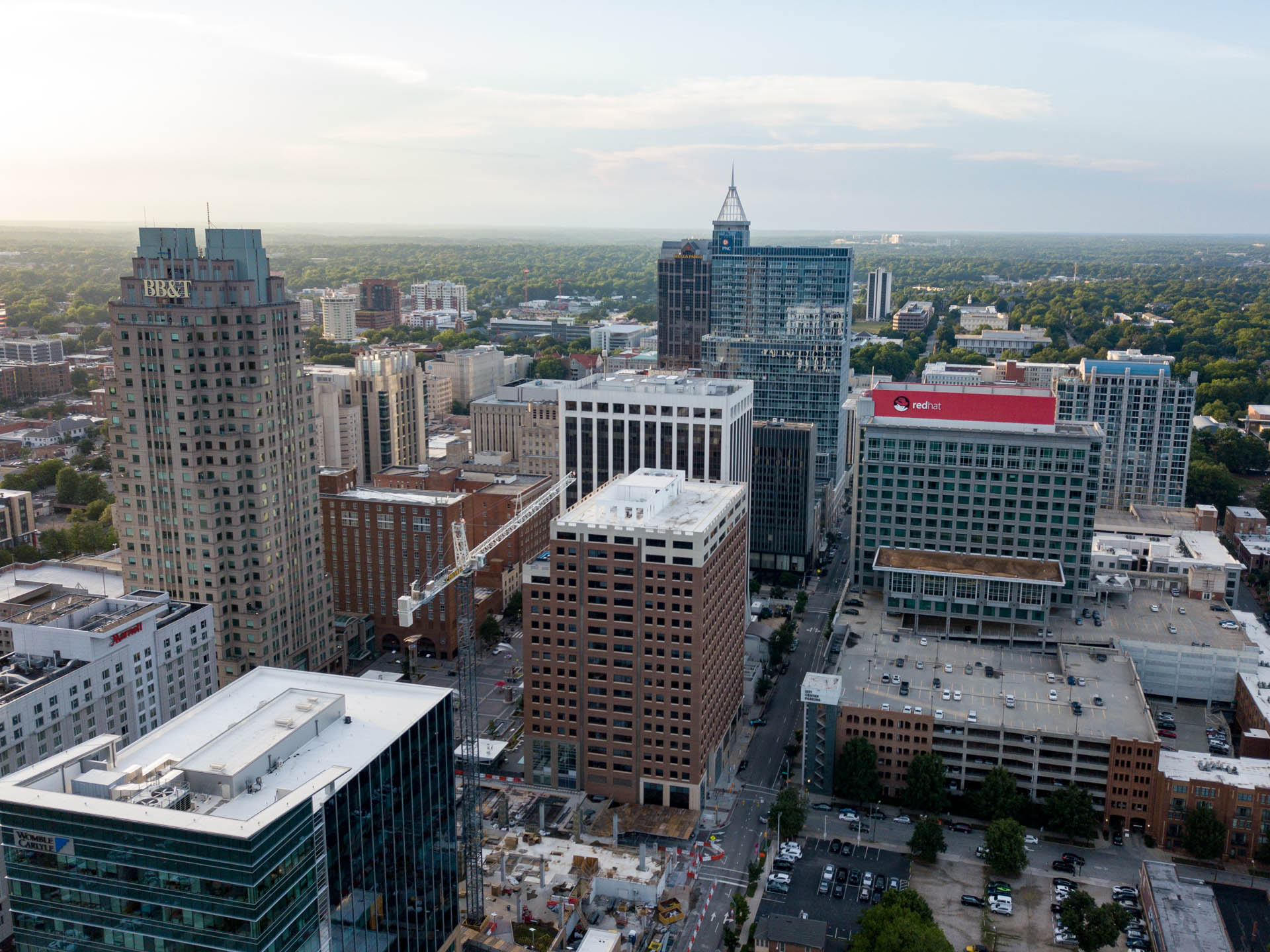 The core of downtown is quite small. A few blocks across in either direction. Red Hat sponsor a concert venue, The Amphitheatre, in downtown and there was a concert on. These images of the city were taken on our final evening here and as you can see, we finally got some nice light - it makes such a difference for the pictures compared with the endless soft grey cloud light we've had till now!
What strikes me most about this place from the air is how green it is. You can barely see any human activity for all the trees! The vegitation is extremely lush and a powerfully strong green colour.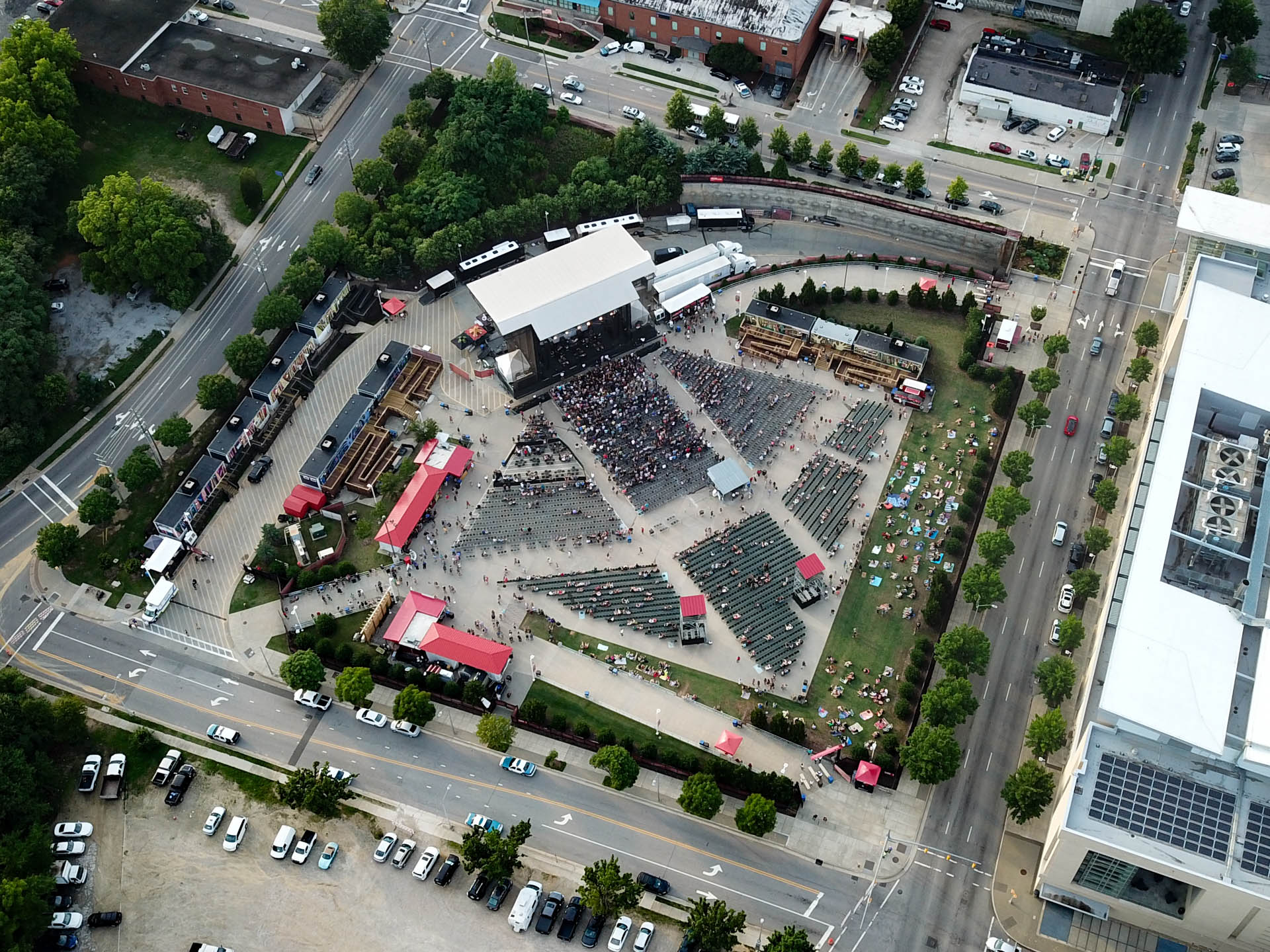 I'd generally say that Raleigh is the Basingstoke of America. It won't grab any headlines nor does it pull in the tourists. It's got everything you could want for if living here but no discinerable features. Everywhere seems to be about a 15 minute drive away from everything else. The houses here look gorgeous and are quite affordable. Employment options are plentiful in the tech sector and the cost of living is low. There is a performing arts centre, wide array of restaurants and it's 2.5 hrs to drive to either the smoky mountains or the famous outer banks on the coast. On paper, then - it's the ideal place to live.
Let's talk about the humidity though. Sub-tropical storm Alberto brought with it a bunch of rain and with rain comes humidity. This is a tropical climate after all and something has to provide all that greenery with the water it needs! I'd kind of been hoping that the humidity wouldn't be a huge deal but the early summer (low 80s - 27c) heat mixed with 80+% humidity meant that even a short walk and I was unpleasantly sticky. Yeuck!! I don't really think I want to experience the summer season humidity.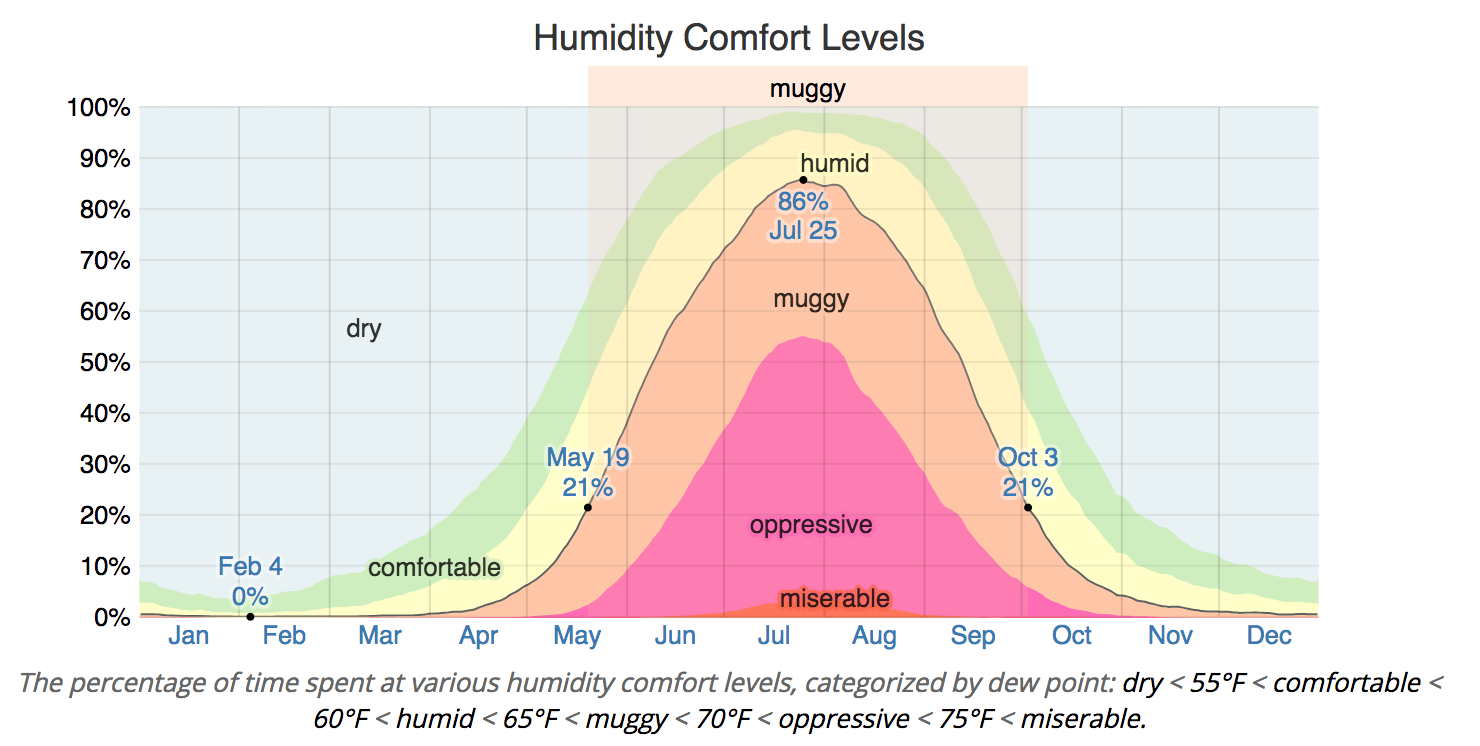 Maybe I'm looking at this all wrong. In England, we write off about 4-5 months of the year to winter and a good chunk of summer to shitty weather too. This climate just means that there are a few months to write off to the heat and humidity instead of the cold, dark and dampness of England. Maybe it's nothing to worry about. It's not a showstopper, put it that way, but I don't think you'll ever truly stop me complaining about it. I really hate being sticky.
I'm coming away from this area feeling like I want something more. Following London is quite a hard act and most places will seem dull after it in comparison I suppose. We have a few more places on the itinerary to consider yet such as Asheville in the smokies, Austin TX and Denever CO and there's no rush for us to choose immediately - that's what this trip is for!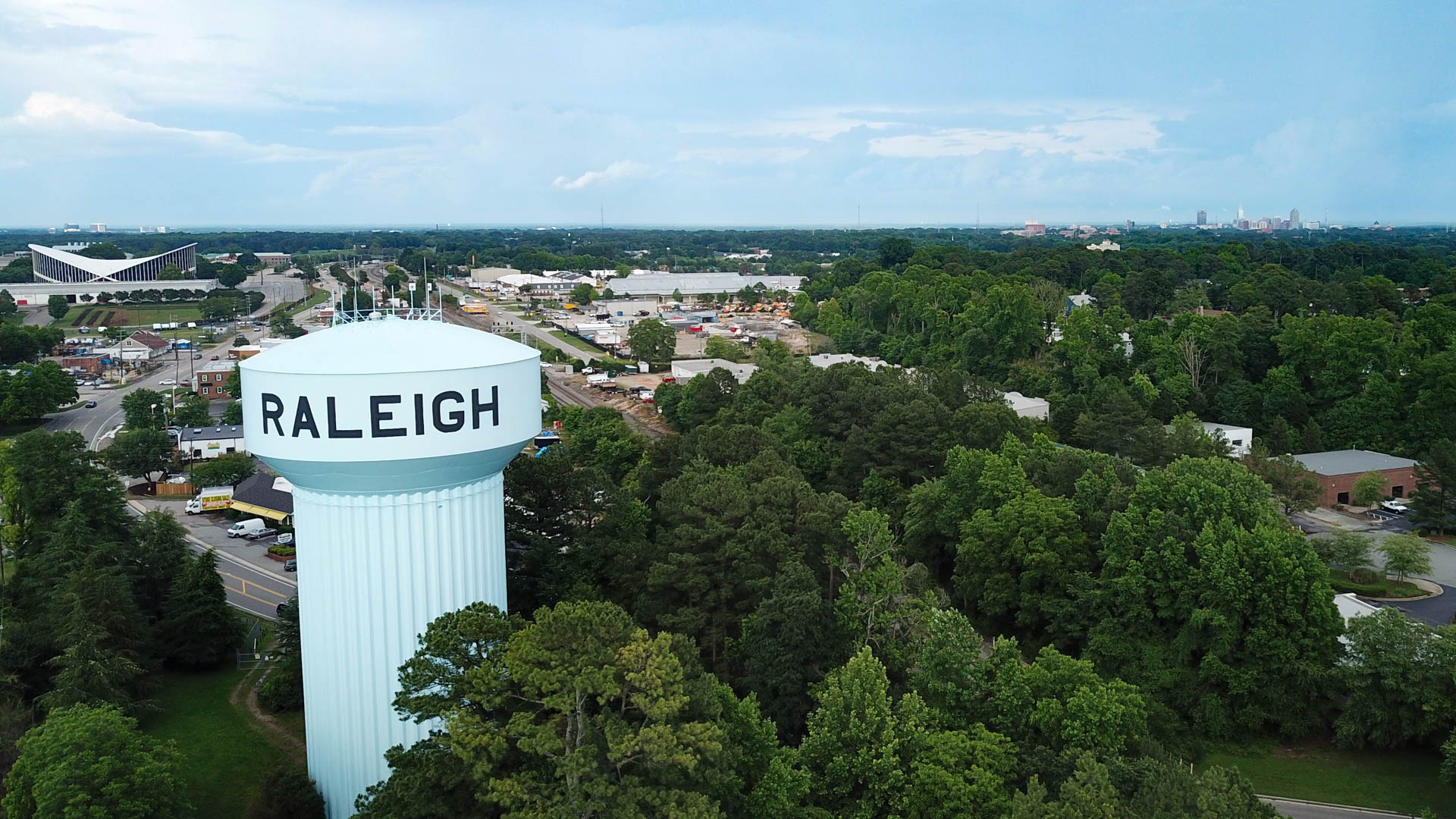 Let's talk about what we did over the last few days. We visited the 'historic' Krispy Kreme in Raleigh, home to Krispy Kreme challenge and went for breakfast, as you do. 3 each was more than enough so the thought of doing that challenge makes me ill! The 'hot light' was on in the window which meant that they were actively making fresh doughnuts. We had a fresh maple glaze and OMG. So yum.
Our Airbnb was nestled in an out of town subdivision almost entirely in the woods. Lovely, quiet location in someones basement 'in-law flat' (grannie flat to me). The bed creaked if you so much as blinked too fast but it was soooooo comfy.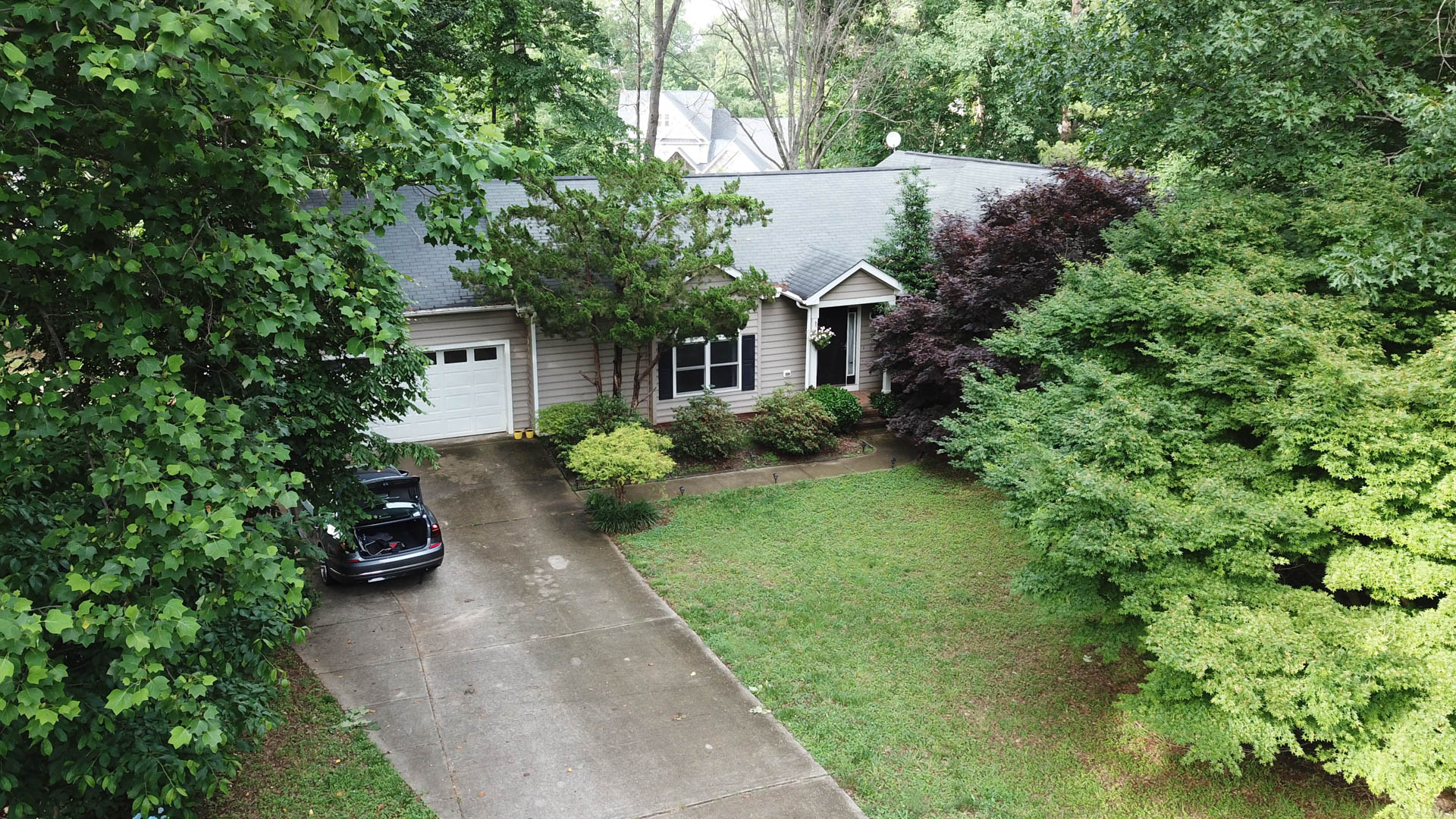 We visited Durham on one of our days here. They've turned the large former Lucky Strike campus here into a series of workspaces, restaurants and outdoor play areas. It gave the city some real charm points. The Durham Bulls Baseball team were playing in the afternoon and the town came alive with people (and traffic). The railroad runs right through the heart of this town, as it does in Raleigh. Durham was formerly an important location for depots on the East Coast. You can catch a train from here directly to Charlotte in the South or New York and beyond in the North - the latter taking some 12+ hours.
We even played a game of outdoor chess which Catherine didn't know how close she came to winning at one point! Man, I really love Chess. Such an unforgiving, brutally complex game of finesse!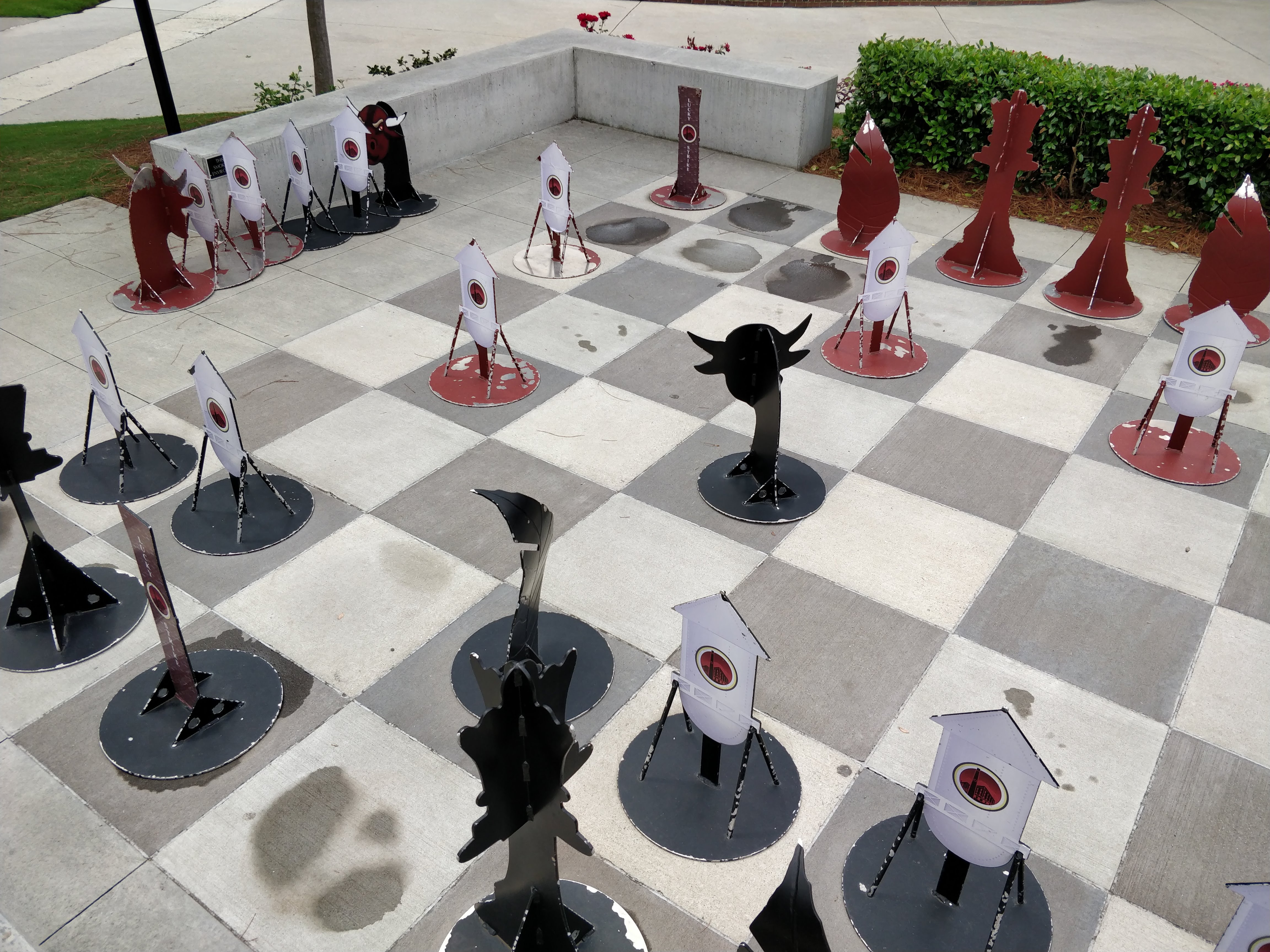 On our way back from Durham we passed through Chapel Hill. This is where all the posh knobs live. The mansions lining the streets up here have to be seen to be believed. The centre of Chapel Hill was really lovely and defined by the university campus. We didn't stop for long and just meandered our way through the suburban sprawl back to Raleigh for dinner.
Raleigh had a great BBQ place, The Pit. There were mountains of meat delivered to us. I had a 50/50 order of chopped BBQ and some ribs, Cat had the brisket. Mine was a split of half vinegary flavour BBQ (yum) and half tomatoey more what I think of as traditional sweeter BBQ (also yum). It was great to have both on the same plate and compare. Eastern style (vinegar) and Western style (tomato) BBQ is somewhat of a religious topic here and you'll see people with t-shirts declaring the allegiance accordingly. Me? I like both! What a heathen!
Cat's Brisket was enormous and by the time she'd finished it didn't even look like she'd started!! The waiting staff offered up huge carry out trays for us which did us for two days afterwards of sandwiches. It's a bit obscene really!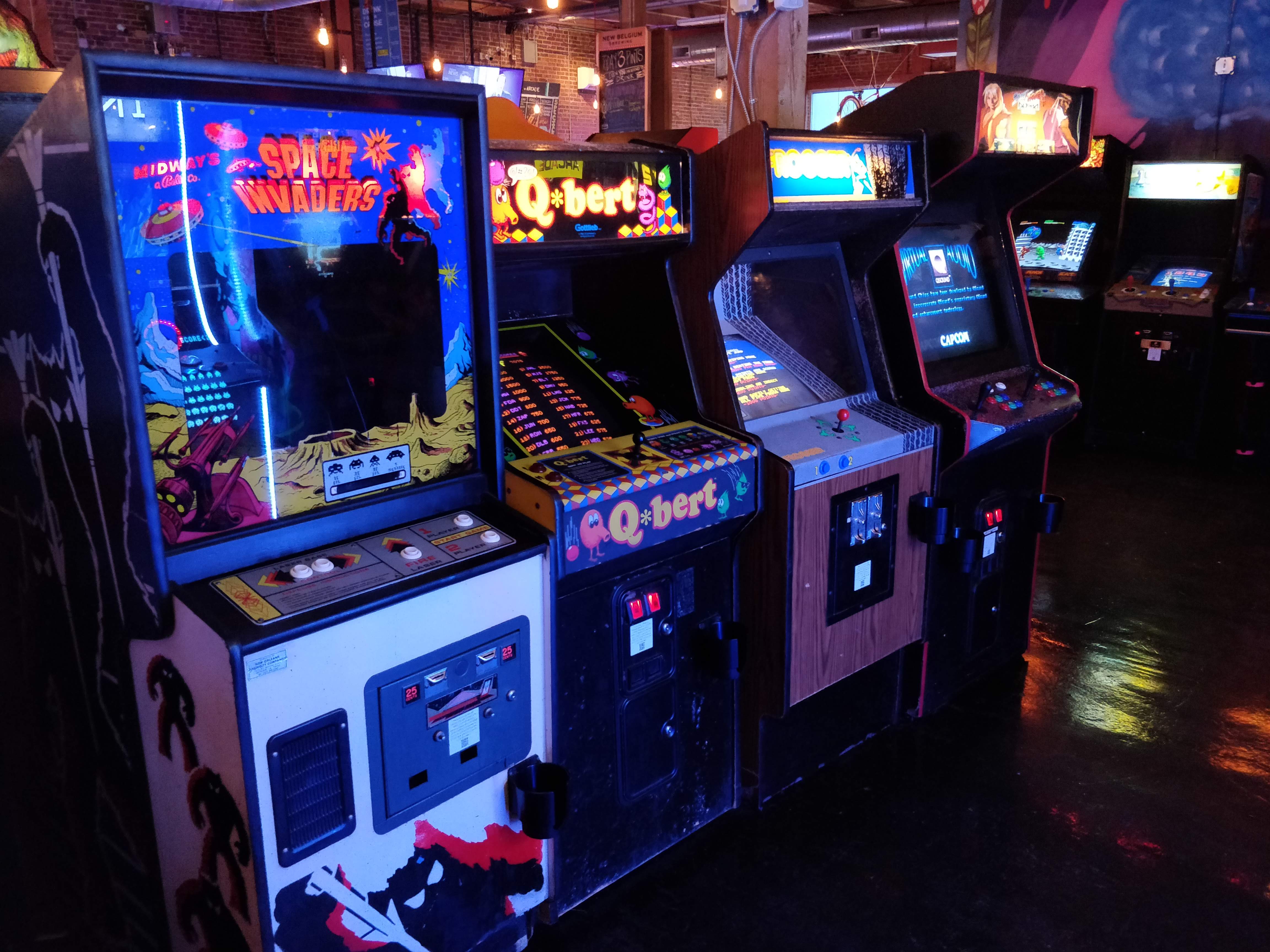 Next door was a real video game arcade, straight out of the 1980s. I always felt like I'd missed out by never going to one in the flesh but here was our chance! Pacman, Tetris, Tekken, Frogger, Street Fighter and loads more. All in their old school traditional cabinets with buttons suitably mashable. The place was a real assault on the senses. Super, duper cool though and I'm so glad we got to try it out.
Note score #7. CAT! She did this with 1 and only 1 quarter on her first try. What a Tetris monster!! We reckon the others above were all cheats but have no way to know for sure, they're suspiciously all similar and very high.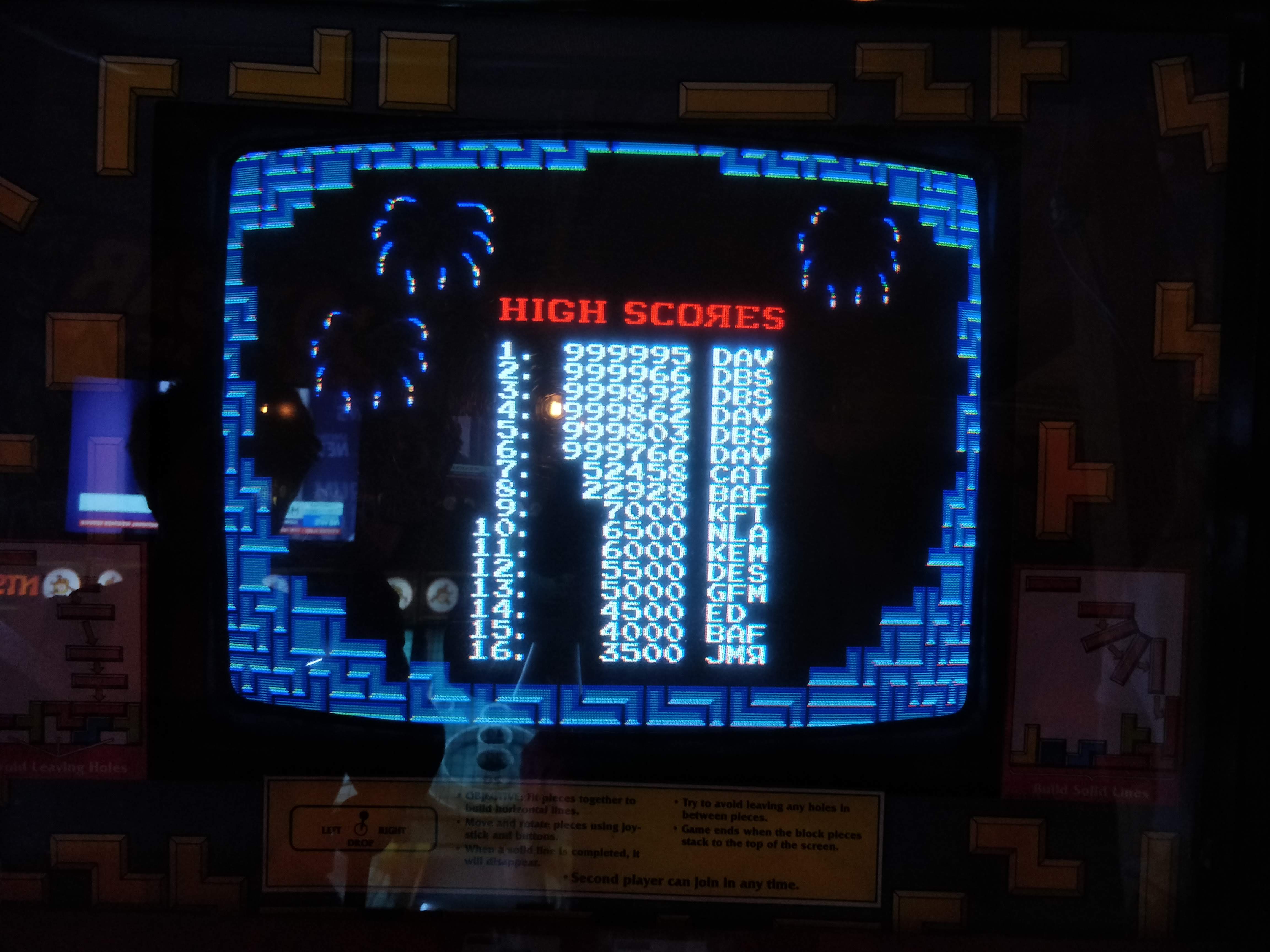 We head today for Washington DC.