This morning was our last with Caitlin and Dave before they had to head back to England. We've had a truly excellent time with the pair of them between Vegas and Denver.
It was great to introduce them to some of our favourite places from the last two US road trip holidays we've taken and also to spend so much time with them. Safe travels back you two!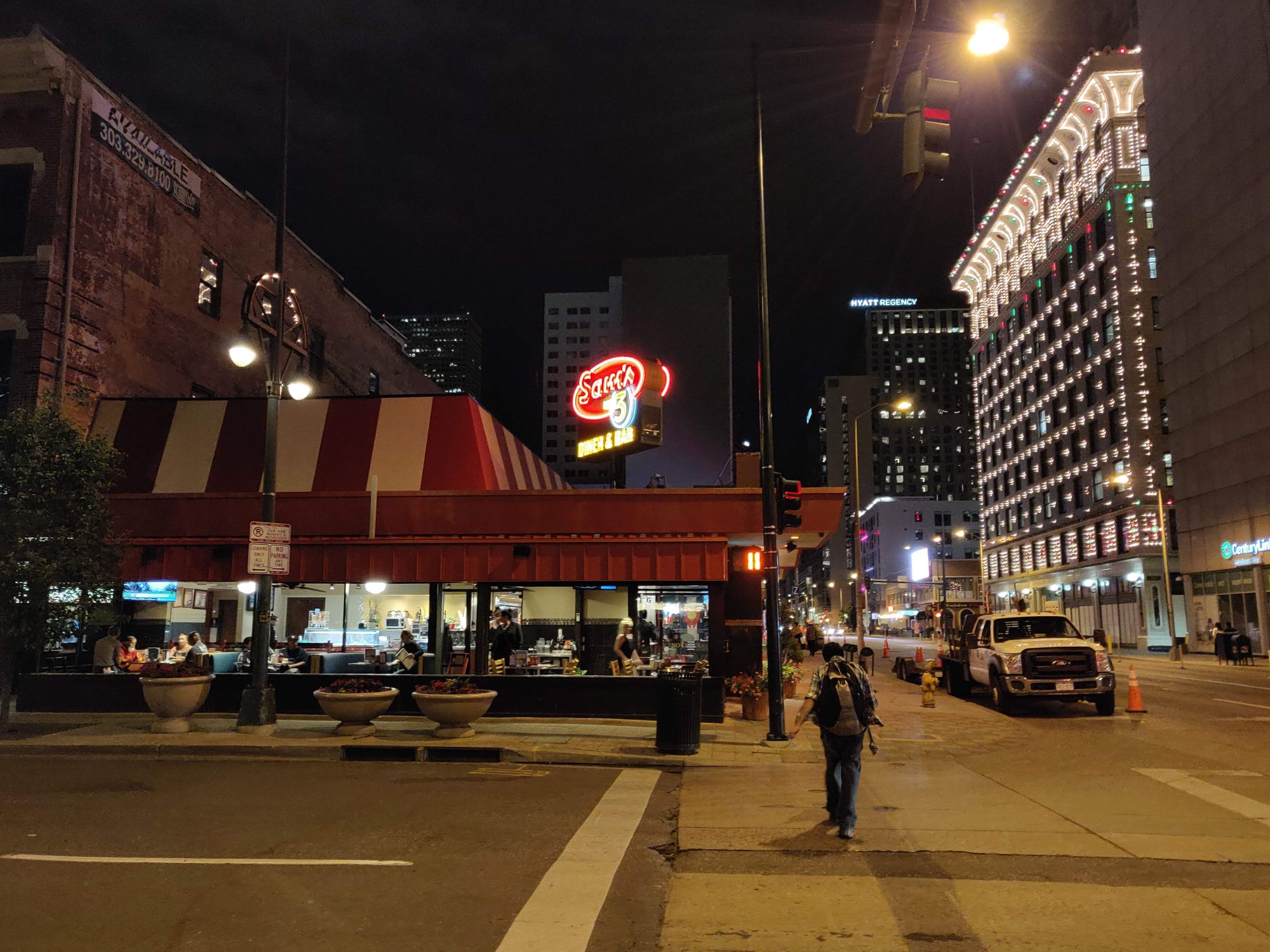 Our breakfast this morning consisted of walking over the road from our hotel, The Curtis, to Sam's. The food was fantastic but the wait less so. Advised 40 minutes at check-in it was almost an hour before we were seated and the whole affair, thanks to less than prompt service, took us a shade under 2 hours. Caitlin and Dave's flight to NYC departed Denver at 3pm so we still had plenty of time. The food here was pretty decent and the menu was enormous. Probably worth of a visit if the wait is short but I wouldn't bother if it's 30+ mins.
After we said our goodbyes at the airport Cat and I turned North and set the GPS for Yellowstone. Approximately a 7 hour drive lay ahead of us. To break it up we turned off the interstate for a quick jaunt through Laramie. As towns out West go it's quite an old one this, founded in 1860.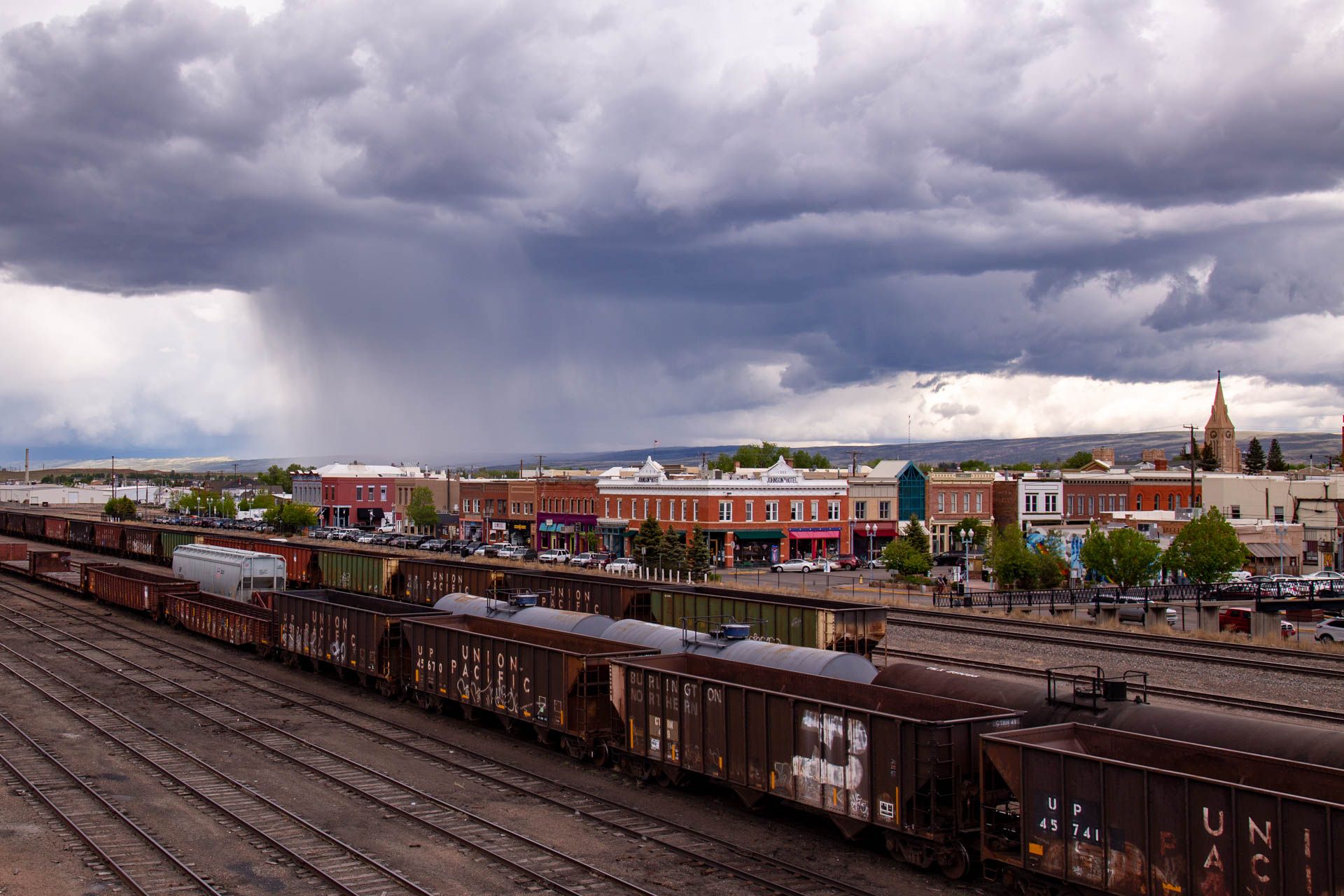 The railway features prominently in the centre of town with many of the shops here facing the tracks. The architecture had a certain 'western' feel to it without being obviously a pastiche. A tumultuous thunderstorm (pictured above) made its way across the back of the scene as we hopped out the car for a short walk across a bridge spanning the 12 tracks here at Laramie.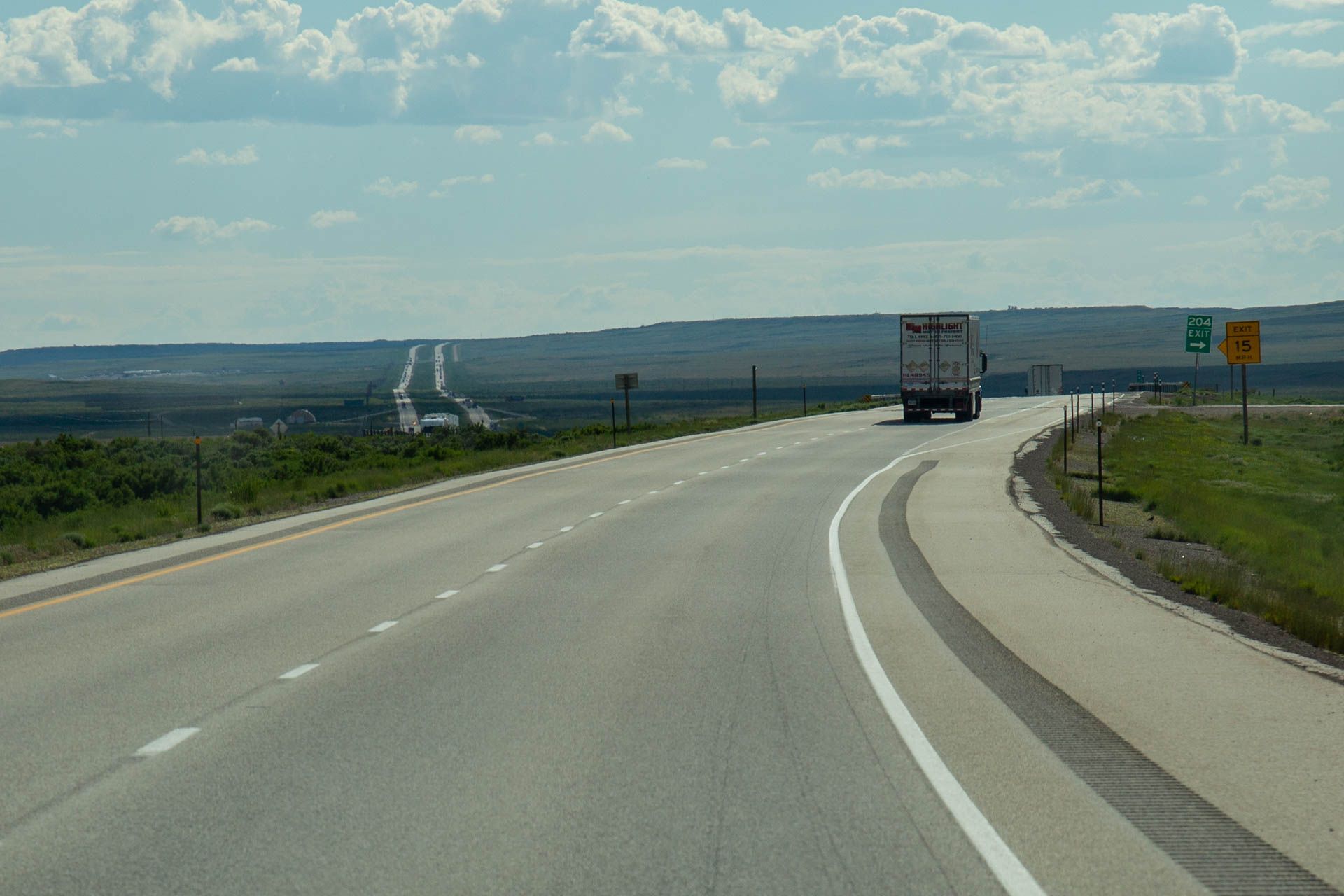 Wyoming is the least populated state in the Union. Boy does it feel like it. After the hustle and bustle of downtown Denver just 2 hours before to be on I-80 and see nothing but treeless high plains for about 4 straight hours makes you question your sanity. There really isn't much here and to give you an idea there are often signs advising 50+ miles between gas + rest stops. Imagine that on the M6!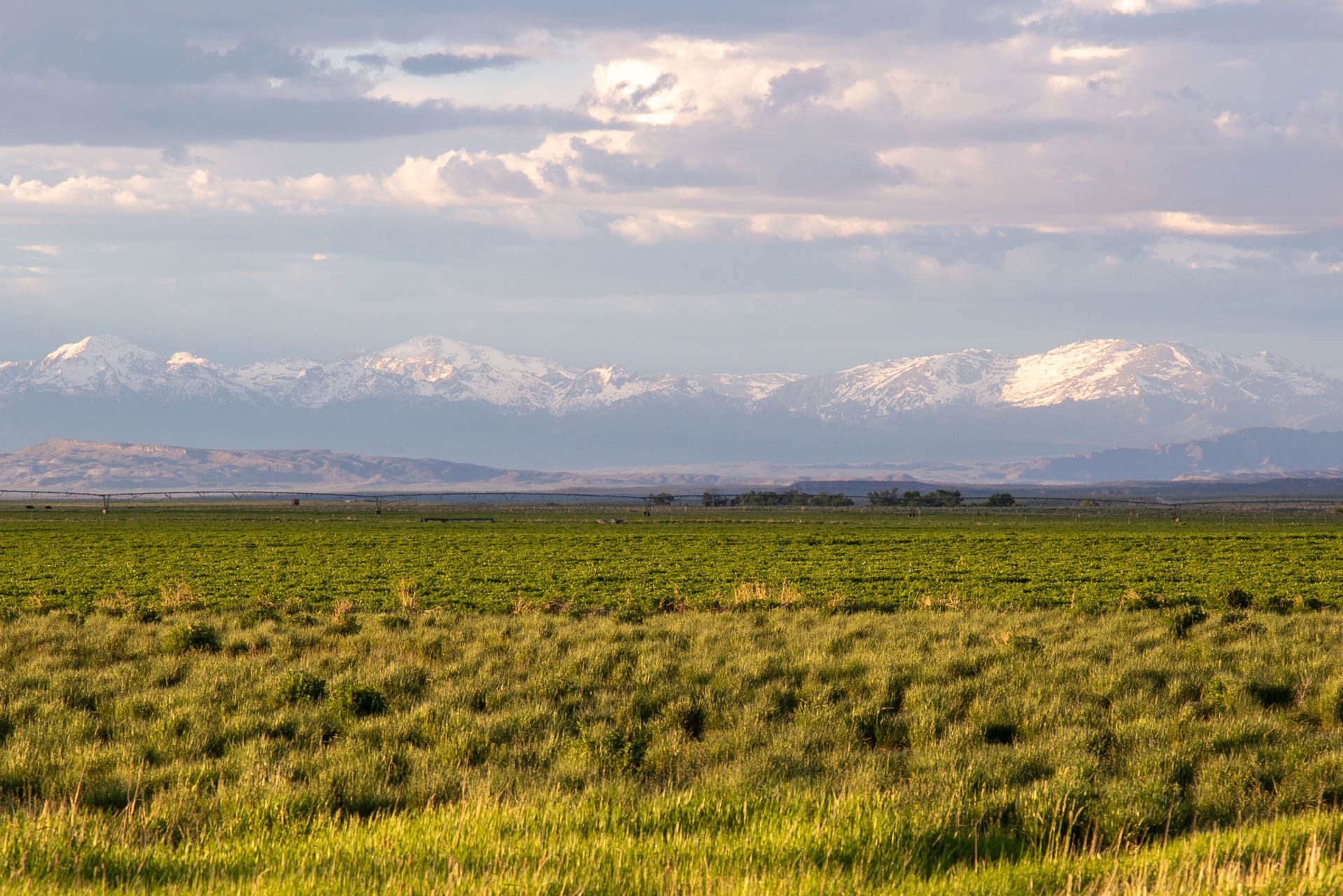 Finally the monotony of I-80 gave way to Highway 191 which to start with was just as monotonous as the interstate. However, the landscape finally started to come into its own as down the right hand side of the road a chain of snow capped mountains appeared out of seemingly nowhere.
These were made all the more impressive by the wide open grasslands leading up to them. Golden light from an impending sunset helping to lend a hand to this image here too.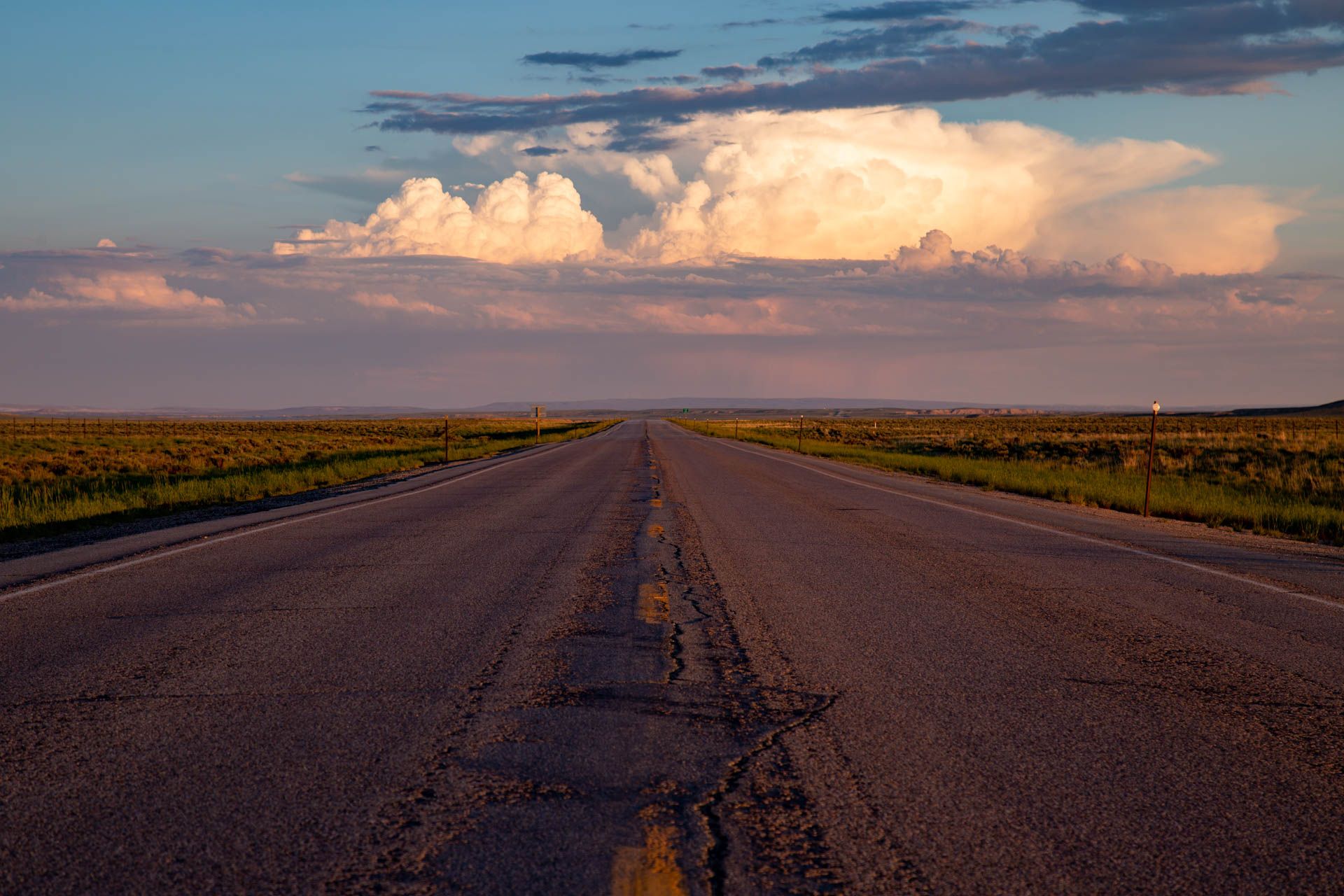 Bathed in golden sunlight as the sun began to set storms were brewing. I desperately wanted to find something to use in the in the foreground to capture the beautiful sunset unfolding in front of us. I found a dead JCB in a field next to the road and thought that I'd got it.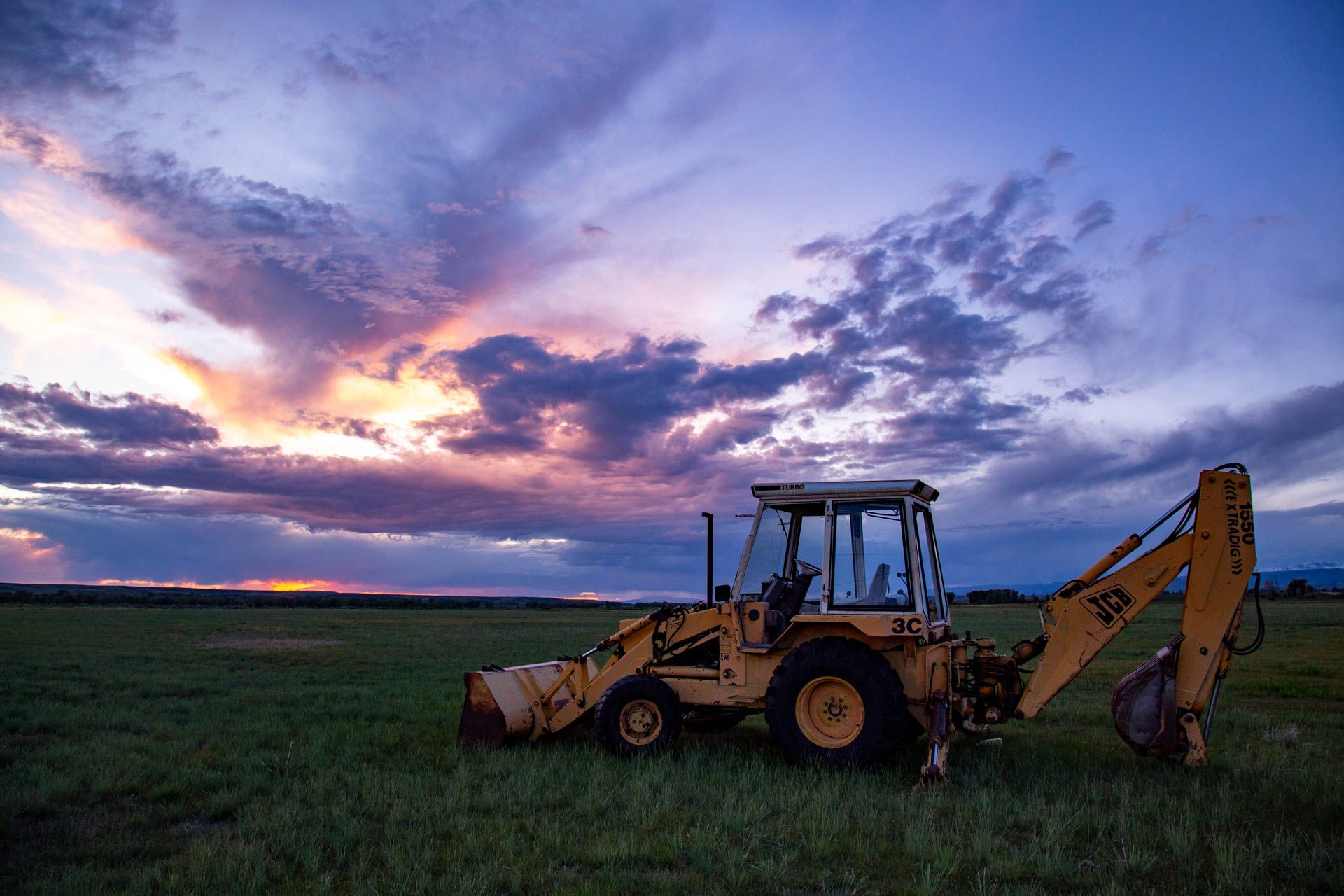 But then I turned around and noticed that about 30ft behind me was an Osprey nest on top of a big wooden pole. After a quick jog down the road to the get the birds between me and the sunset I captured this image.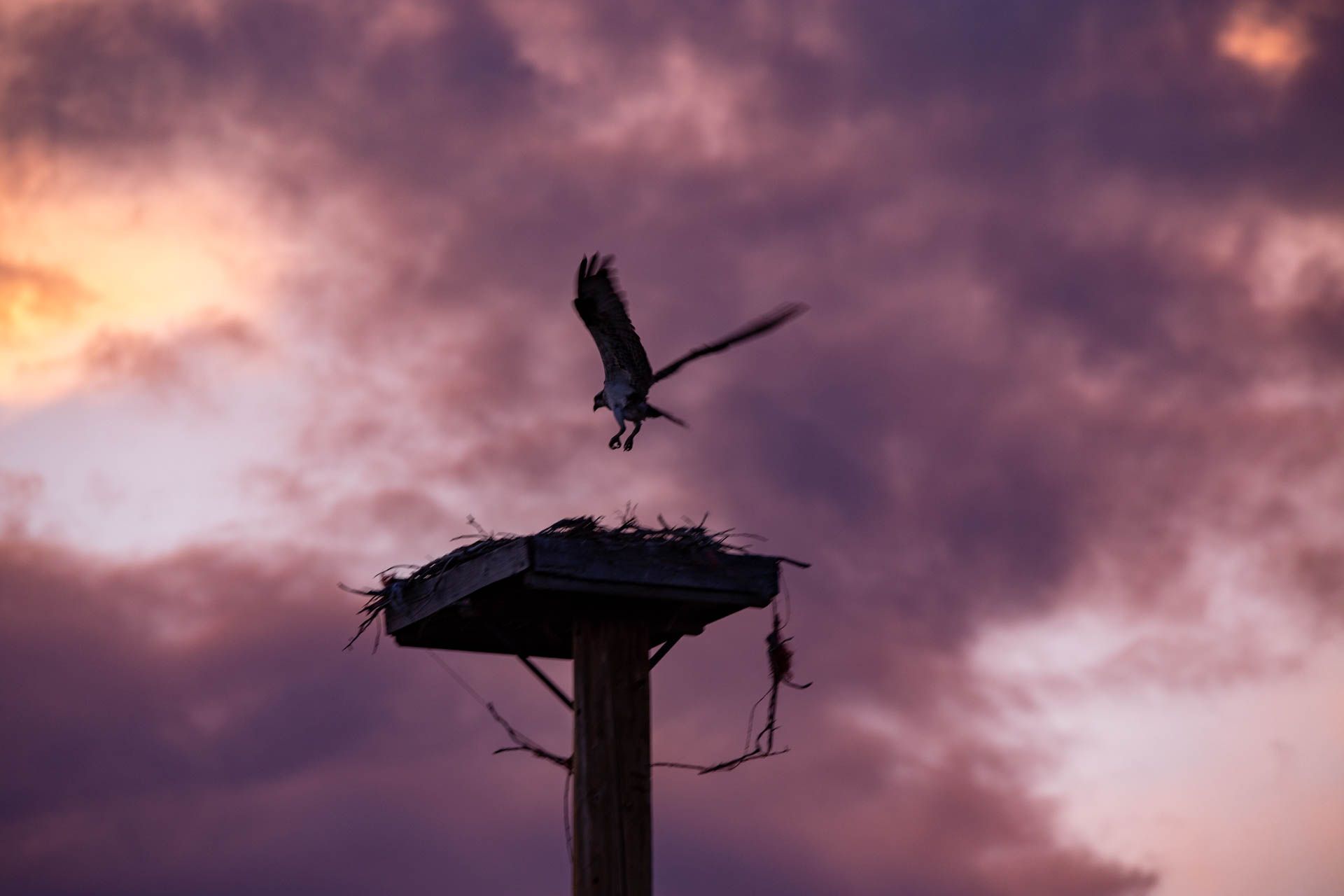 Unedited and straight from the camera sometimes nature does all the hard work for you. Now what you can't tell from this picture is that there was a cacophonous noise coming from the marshland around. Hundreds of Frogs were making their voices heard.
They must have read the signs that said this was a wildlife corridor and we therefore had to have different speed limits for nighttime and daytime.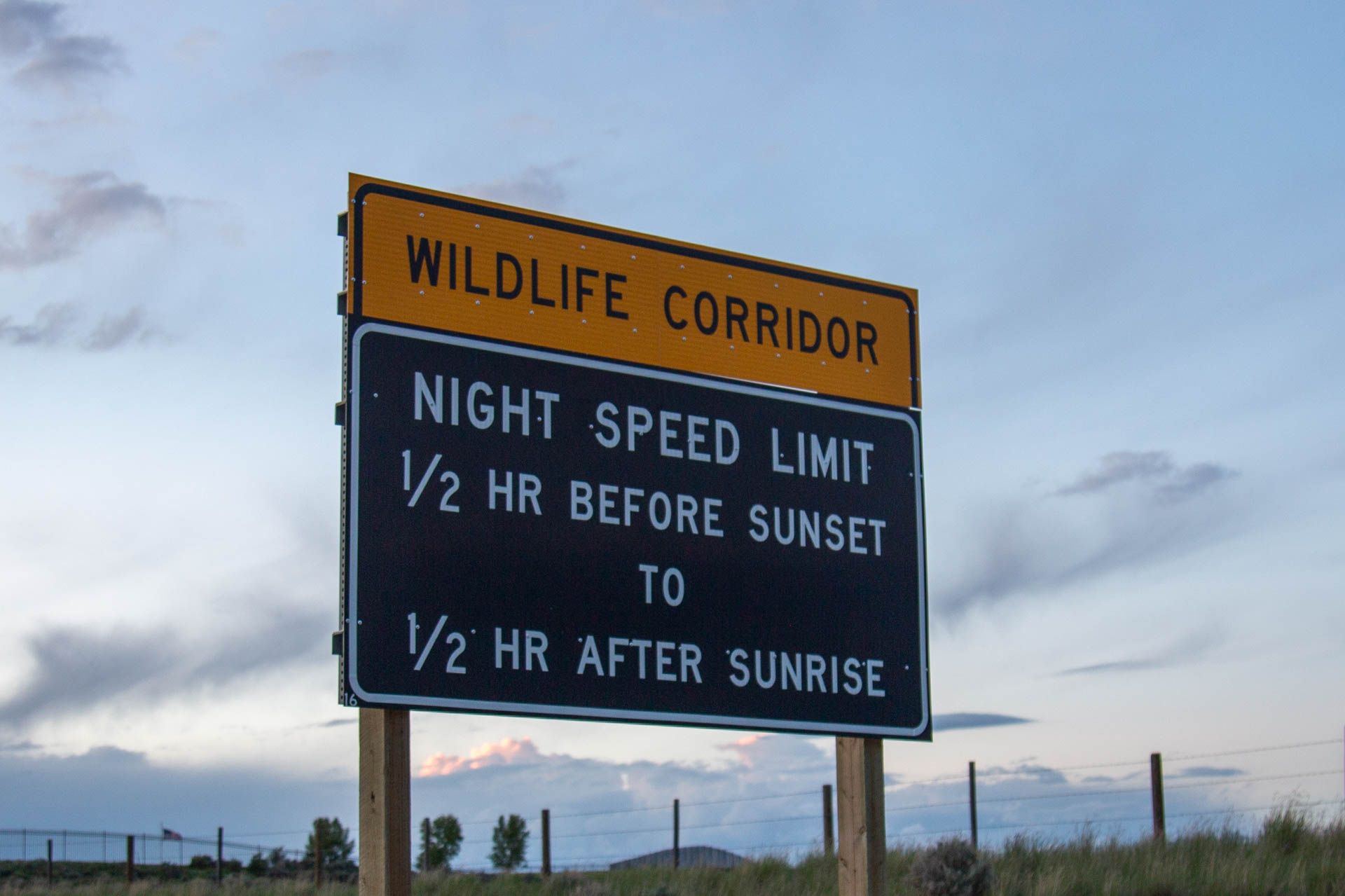 Seems like quite a sensible idea to me to be honest!
Our hotel for tonight is in Pinedale, WY. Tomorrow we're going to be heading to Yellowstone only a short (3.5hr) drive past the feet of the Grand Tetons. Should be a good'un.