"We were in the desert 6 hours ago" was the often repeated phrase of the day today. Leaving behind Utah and the gorgeous red rocks we set sail for the Breckenridge high in the Rocky Mountains.
Moab is a fun little town nestled between the two national parks of Arches and Canyonlands. It attracts a wide range of tourists, which is surely the primary industry here. You can eat anything from a McDonald's to a fine dining experience and everything in between. All Terrain Vehicles (ATVs) are for rent on every corner and I think next we're here I'll consider renting one as the desert trails look like a blast in those things. Yes, definitely note to future Alex - more than 2 nights here please, at least 5+.
Ken Block tested out a new and recently tuned pickup in the desert around Moab. Looks like a hoot if you have an unlimited budget! Here's the youtube video I'm talking about.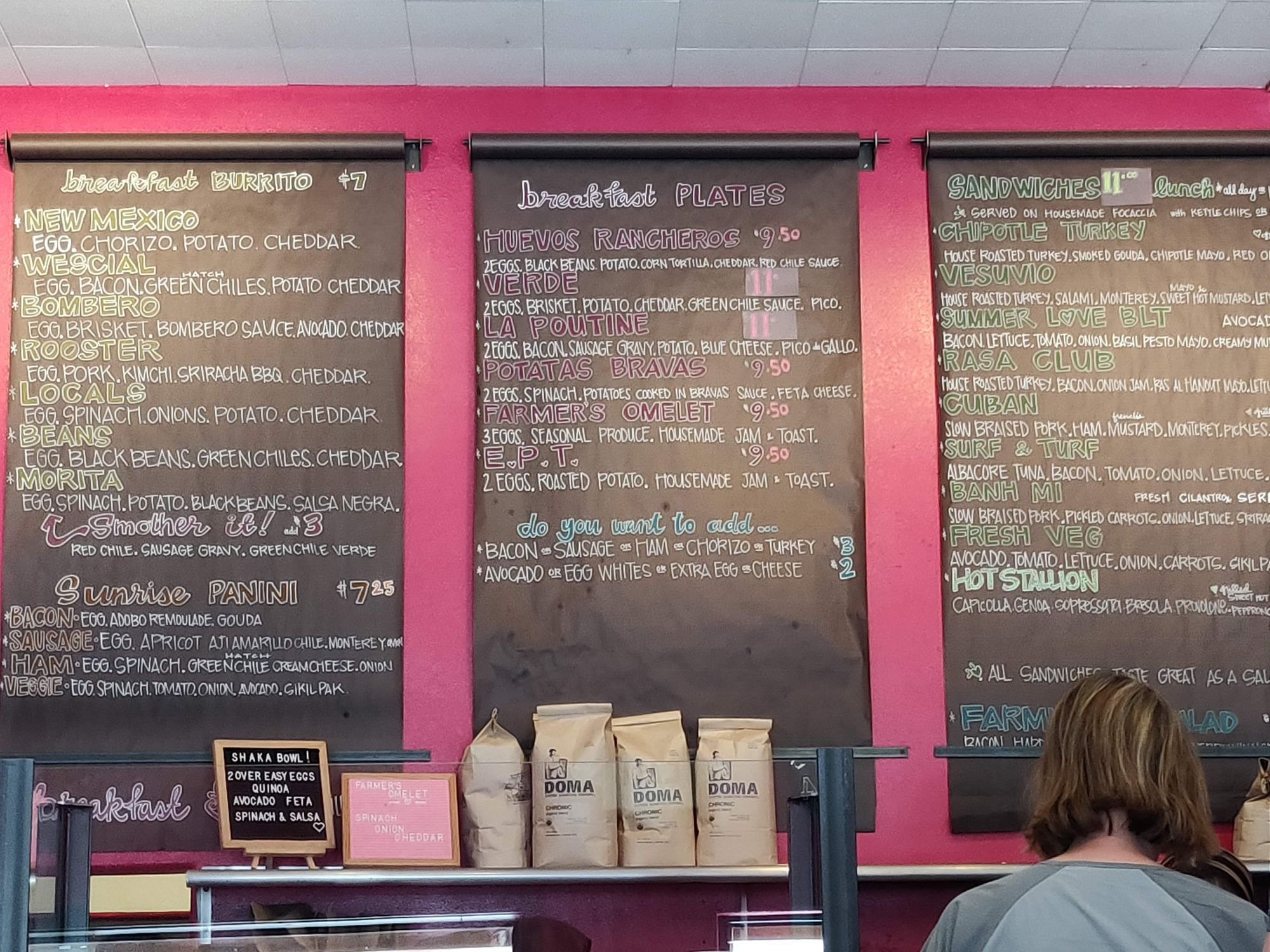 The morning saw us breakfast at a Cafe in Moab on the main street called "Love Muffin". One of Caitlin's requests for the trip was to have a proper Mexican style breakfast burrito and this place met the bill! It was delicious and the place had a nice ambiance.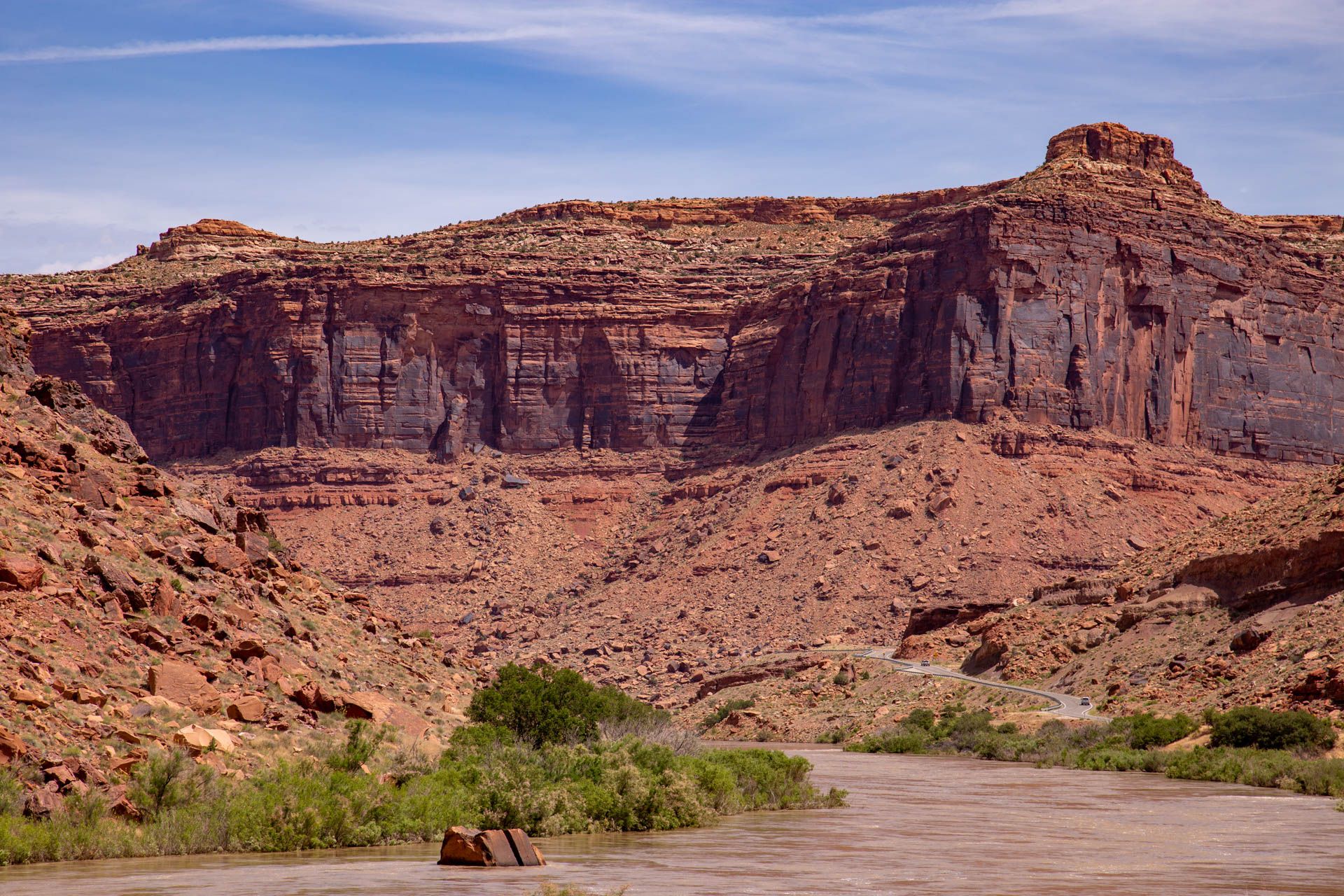 We seemed to follow the Colorado River all day today. As you can see it's quite full, a sign of the harsh winter endured in the mountains this year as the snows melt. Those gorgeous red rocks don't ever seem to end out here. I might be a little bit in love with them.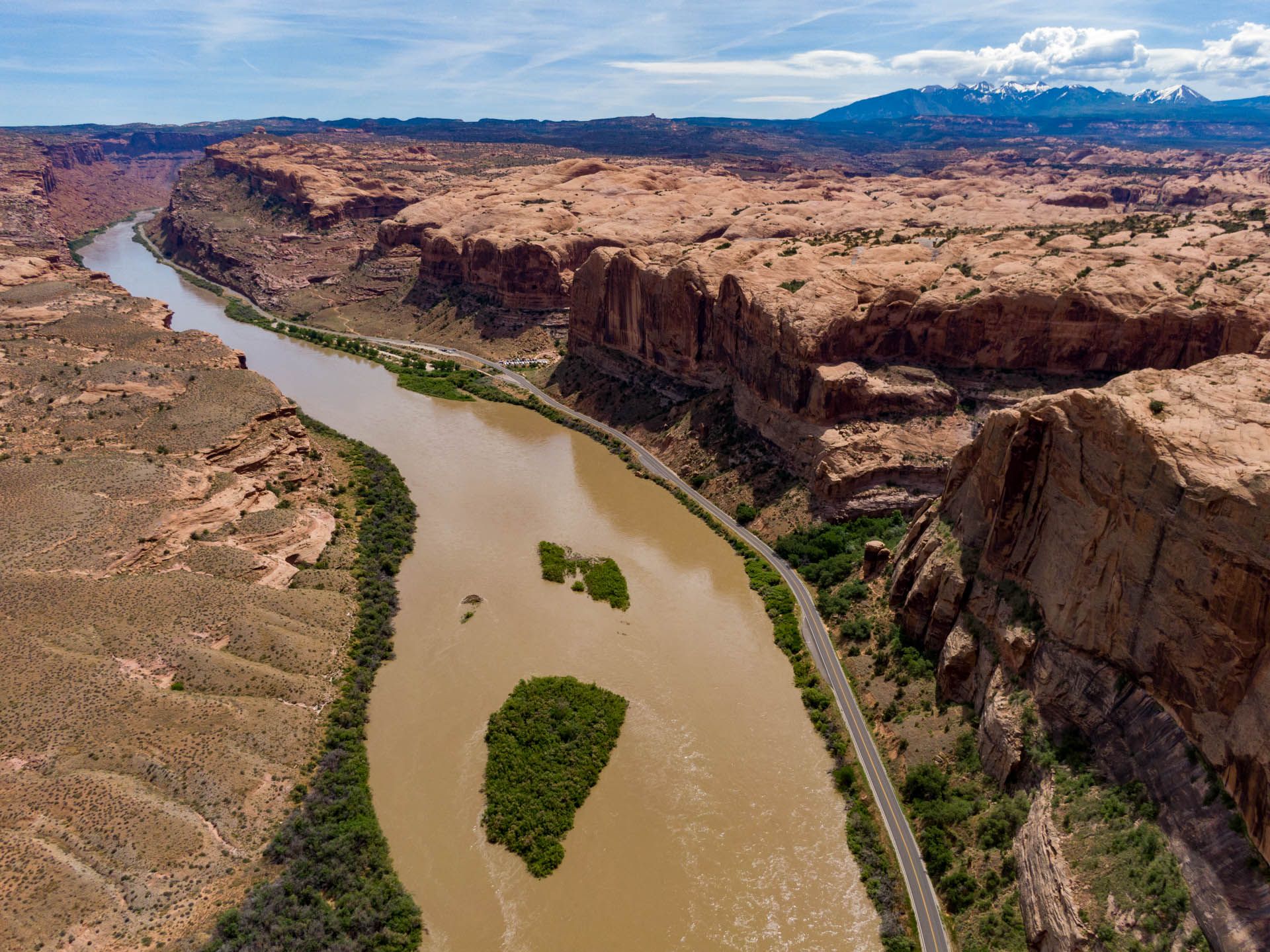 Mr drone face made an appearance to follow some people rafting down the river (below) and to give a sense of the scale of the landscape (above).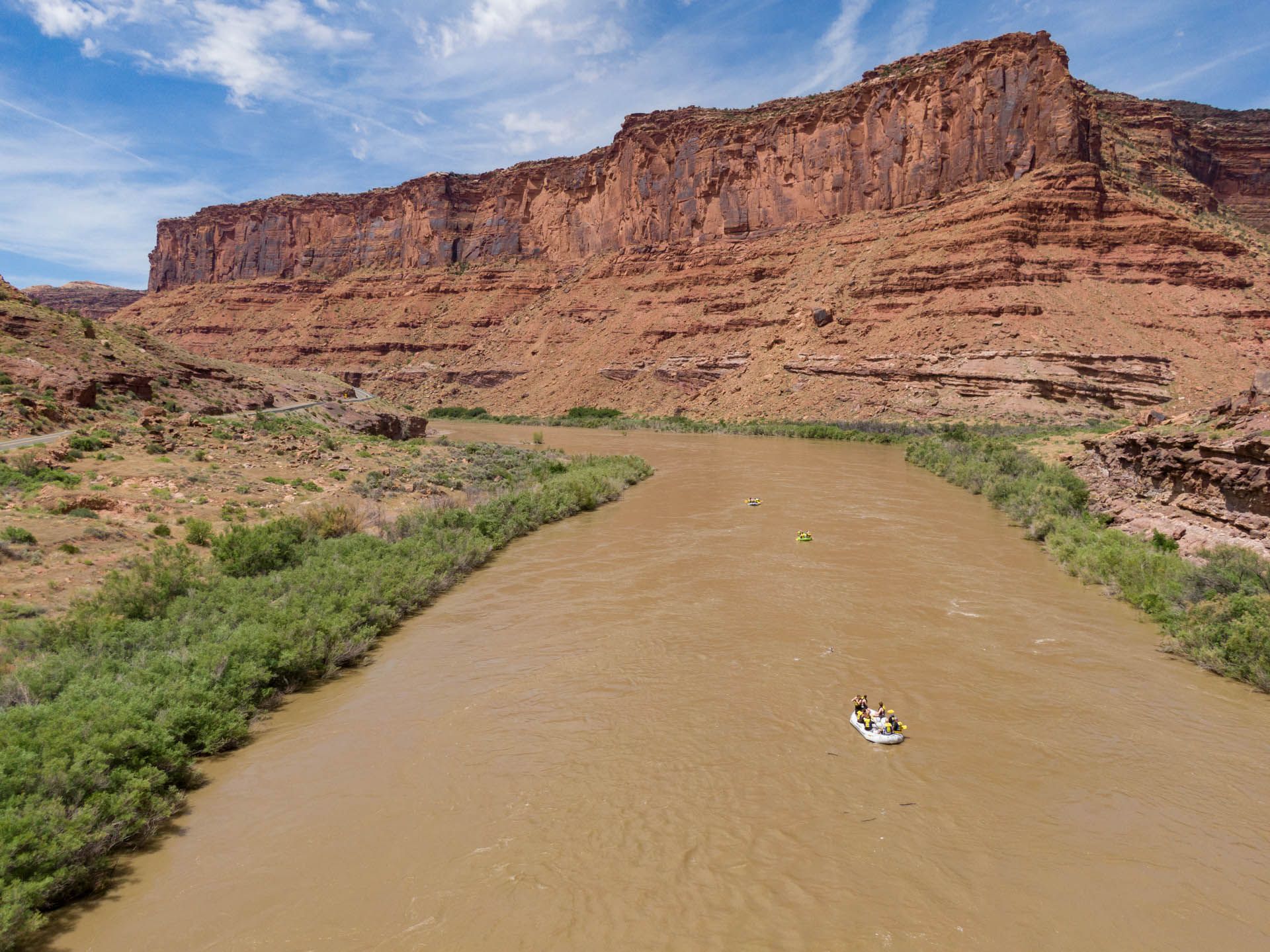 A quick blast along I-70, a pitstop in Grand Junction which included Caitlin and Dave's first Chick-fil-a experience followed. We took I-70 (again following the Colorado river) through the foothills as the weather started to turn and before long were in Aspen. A "cute to the max" kind of town that clearly wasn't short of a bob or two. Row after row of gleaming school buses and immaculately maintained public services buildings hinting at the wealth accumulated here.
Maroon Bells is the most photographed location in the Rockies apparently. Along the road on the way up to Maroon Lake we saw a whole bunch of wildlife.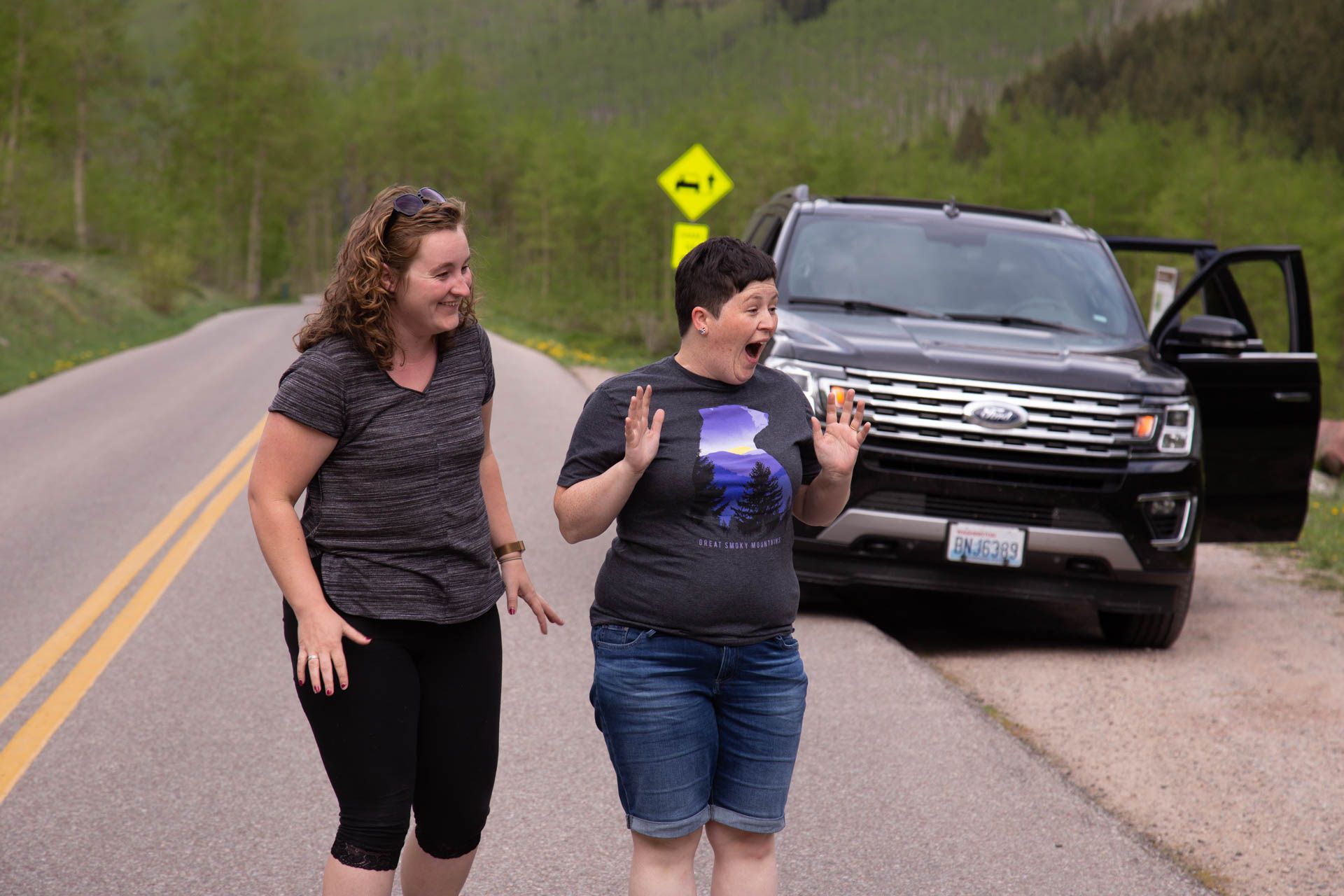 We saw this cute pair of marmots who had nested inches away from the road. We also saw Elk, a Coyote and a Wolf! Not bad for a 9 mile long road!! We've never seen these animals before so everyone was very excited.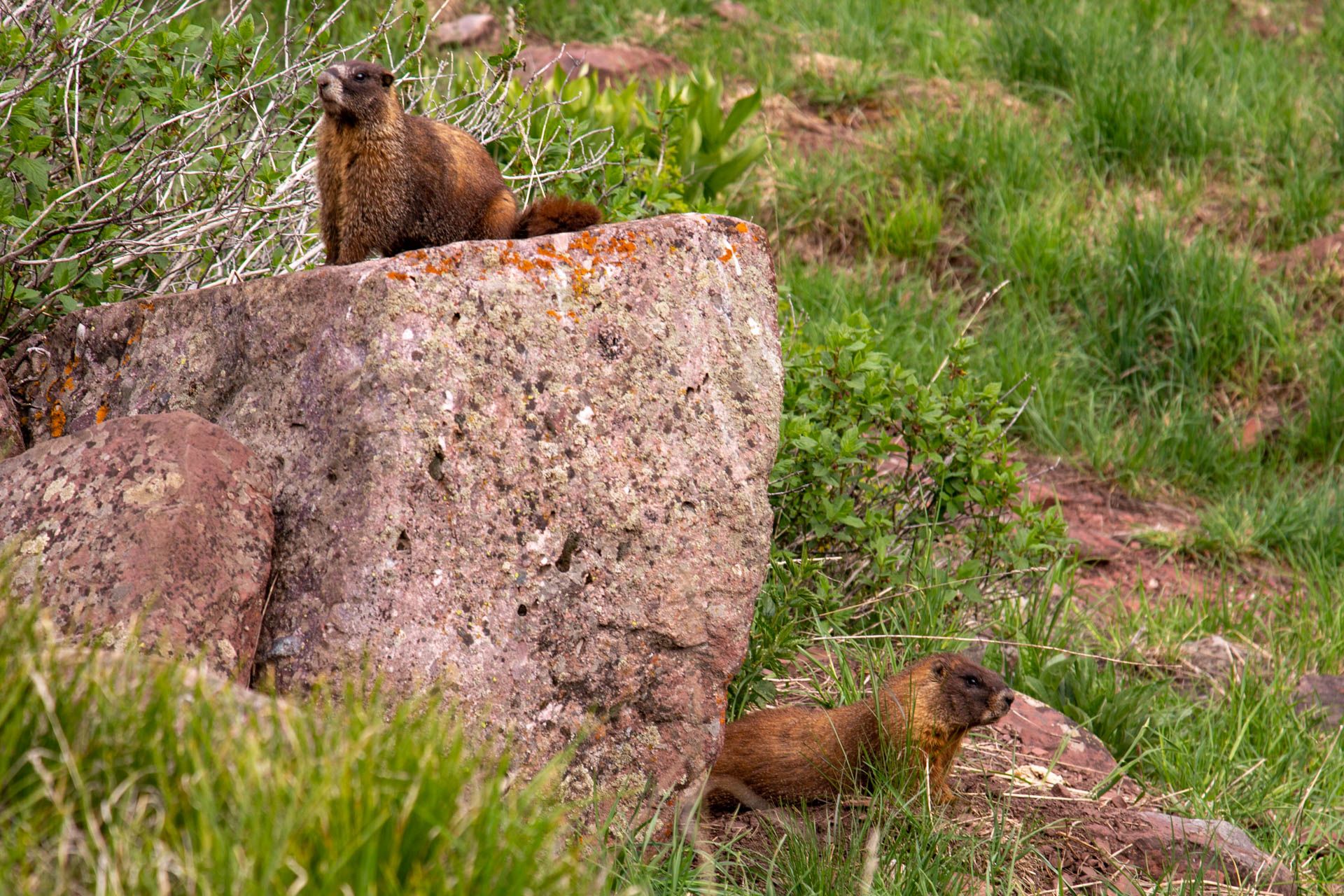 These mountains are so photogenic it hurts. Will have to come back another time with better light but these are the famous Maroon Bells just above Aspen, CO.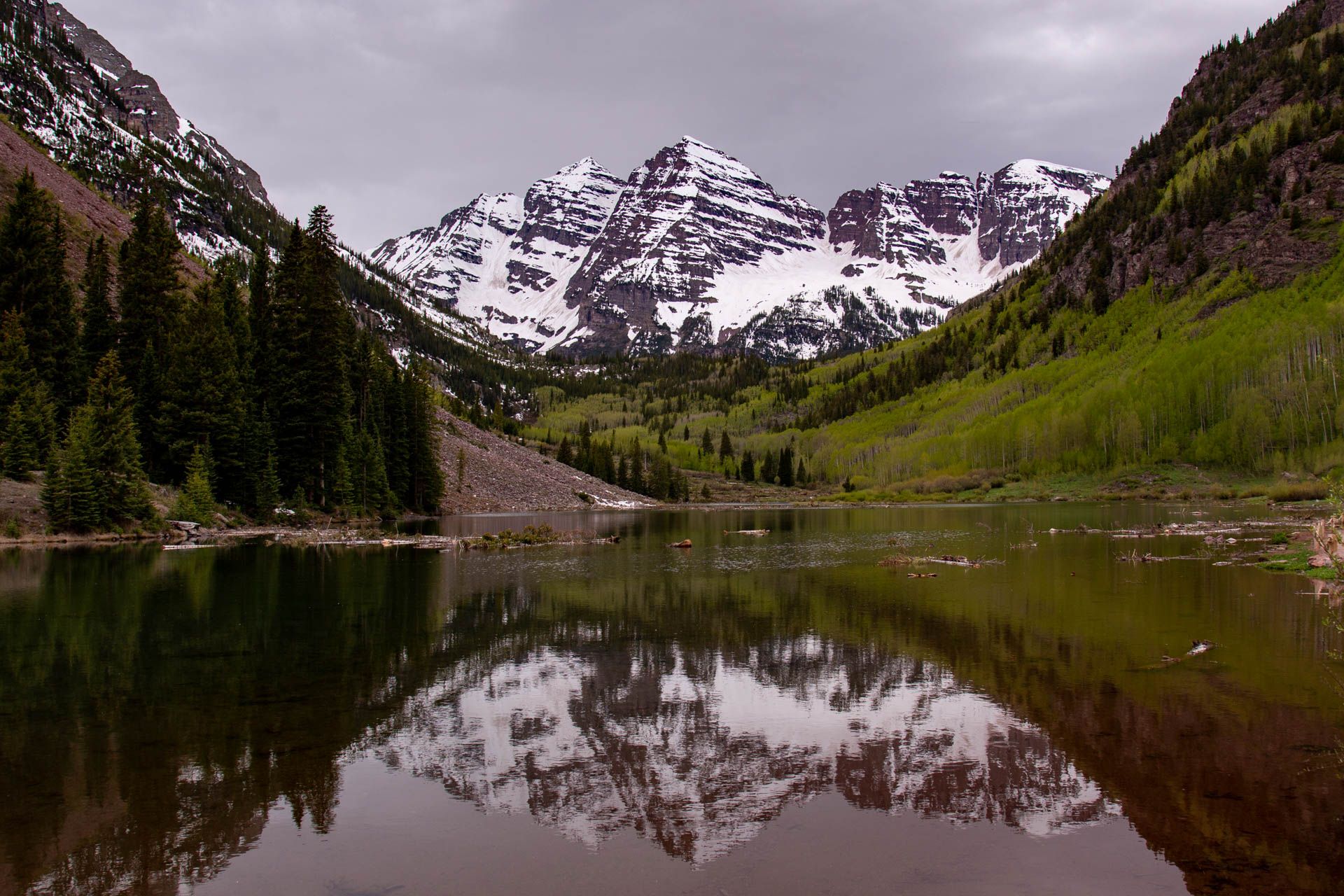 Soon after we'd cleared Aspen we'd reached the continental divide at Independence Pass. A whopping 12,095ft above sea level. For reference, the Matterhorn is only 1000ft taller! As you can also see it was very much still winter up there.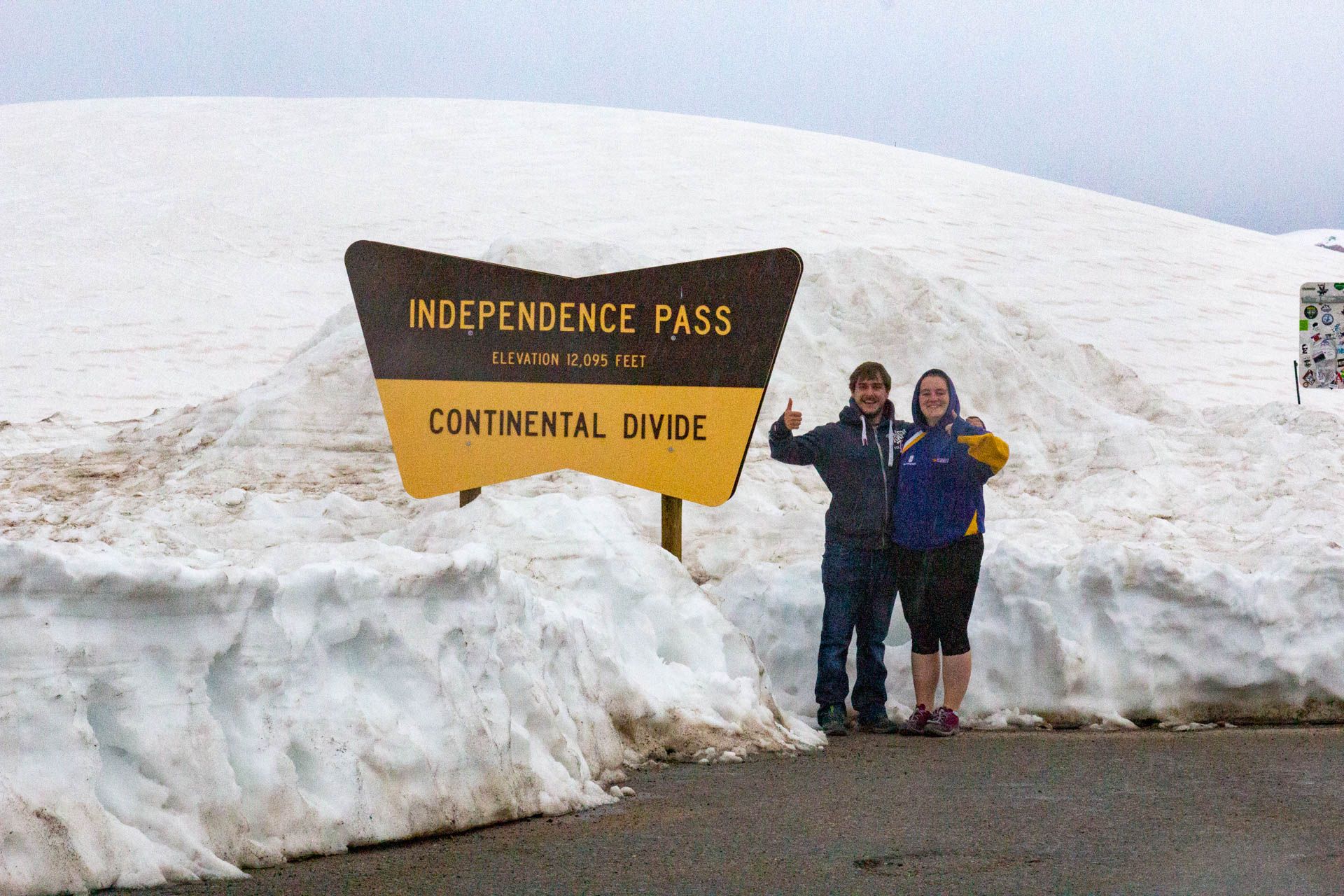 I'm sure on a clear day this pass is on another level but even in the dingy conditions we experienced it was still very impressive. After the pass we wound down back towards I-70 and Breckenridge for the night but not before passing through the very quaint looking town of Leadville. Definitely a town we should look to visit in a bit more detail than just driving through in future.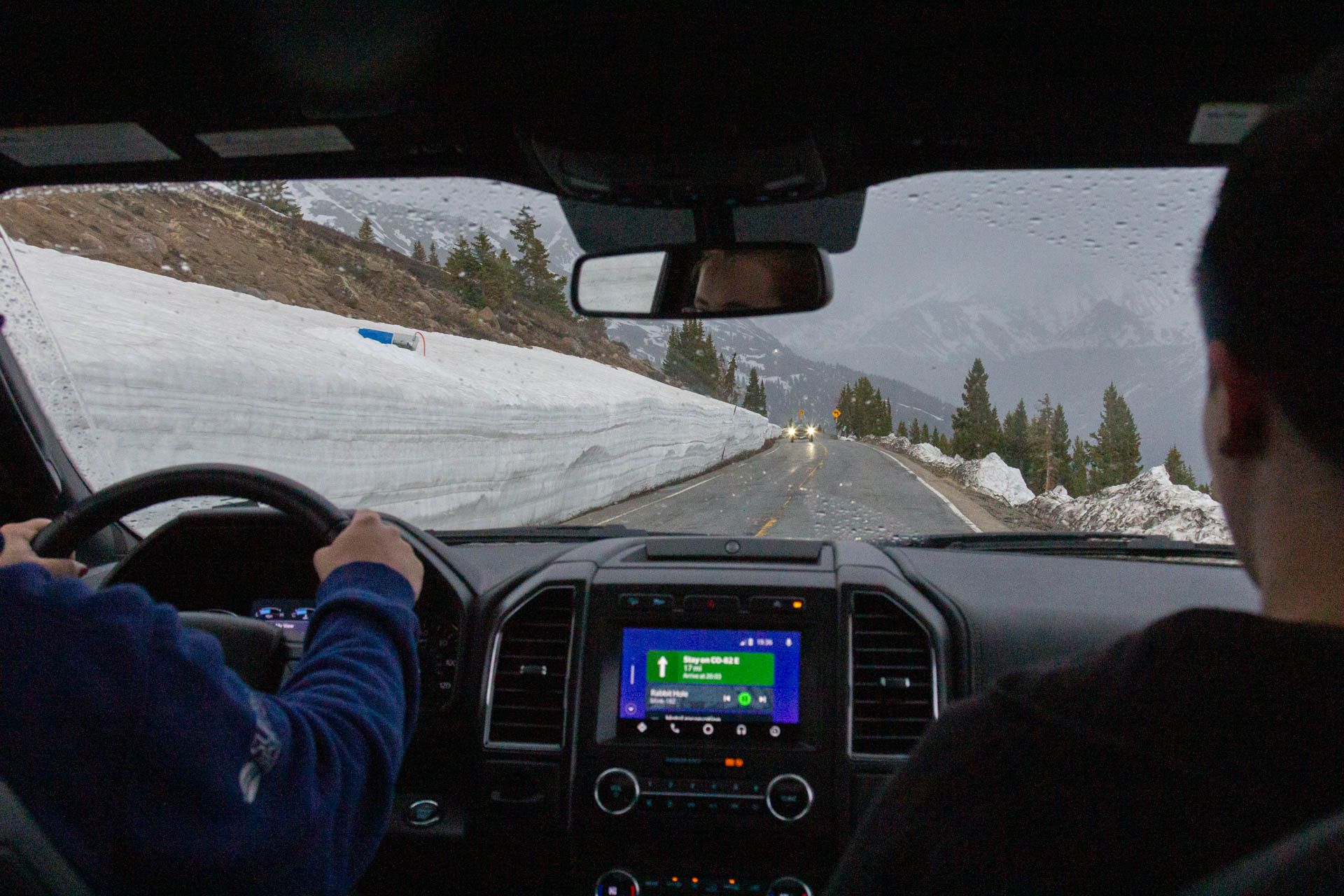 Our accommodation for the night was The Lodge in Breckenridge. Perched on the side of a mountain high above the town it sits at just over 10,000ft.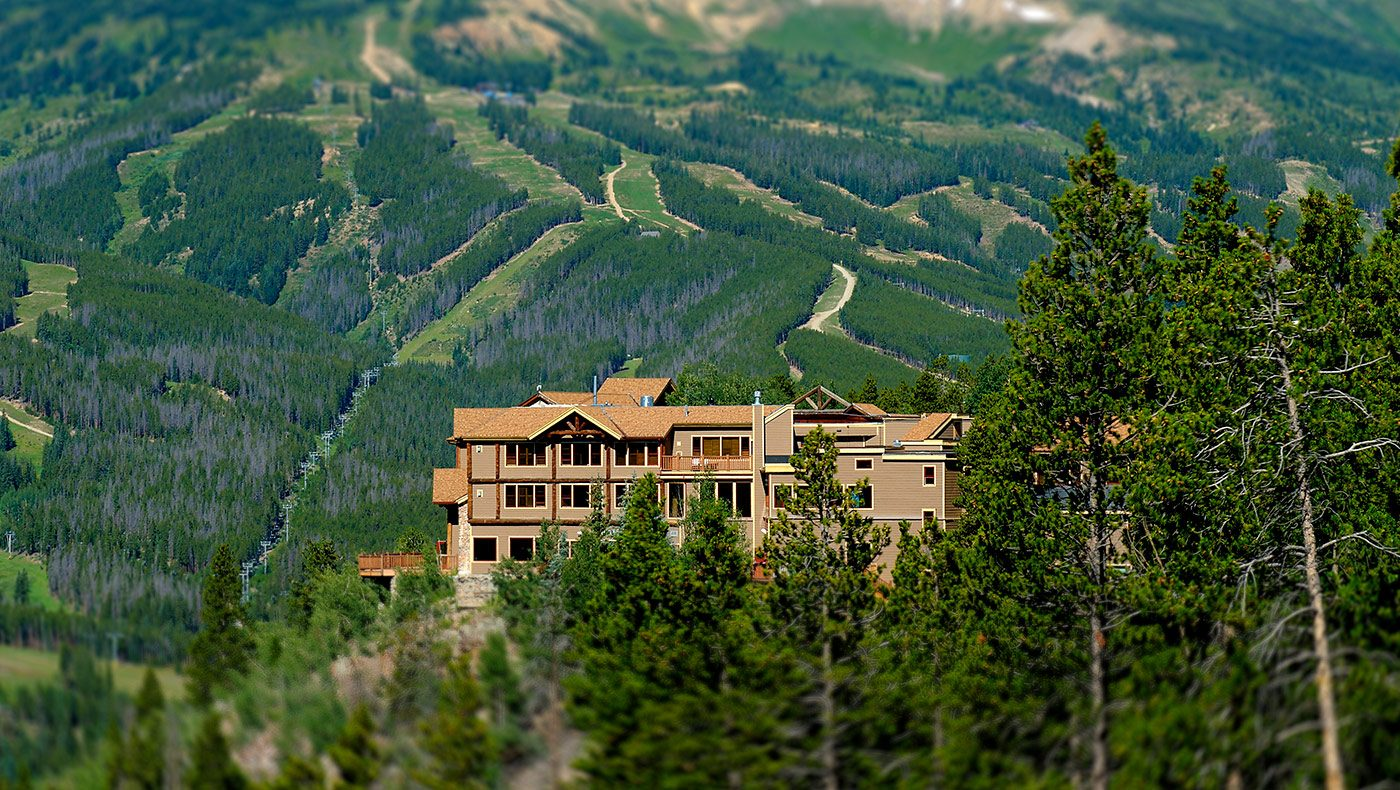 We expect to make use of the Hot Tub in the morning before heading up Peak 8 on the free Gondola for a spot of fun on the Alpine Slide and other amusements up there.
A short hop along I-70, through the Eisenhower tunnel takes us to Denver tomorrow where we say goodbye to Caitlin and Dave on Saturday :(