Nestled in amongst the Blue Ridge Mountains in the West of North Carolina is Asheville. This is a vibrant mountain town with a huge array of breweries, restaurants and a fantastic array of options to choose from for hikes, scenery and other attractions. We were both struck by how little this place felt like America, in the best way possible.
By now we know the drill of a new town. It's a grid. There's a long, wide boulevard with businesses spreading out their signs along it like a leaf reaching for that extra ray of sunlight. There's a downtown area, a gas station on every corner, seemingly unstoppable suburban sprawl and a world class array of fast food joints.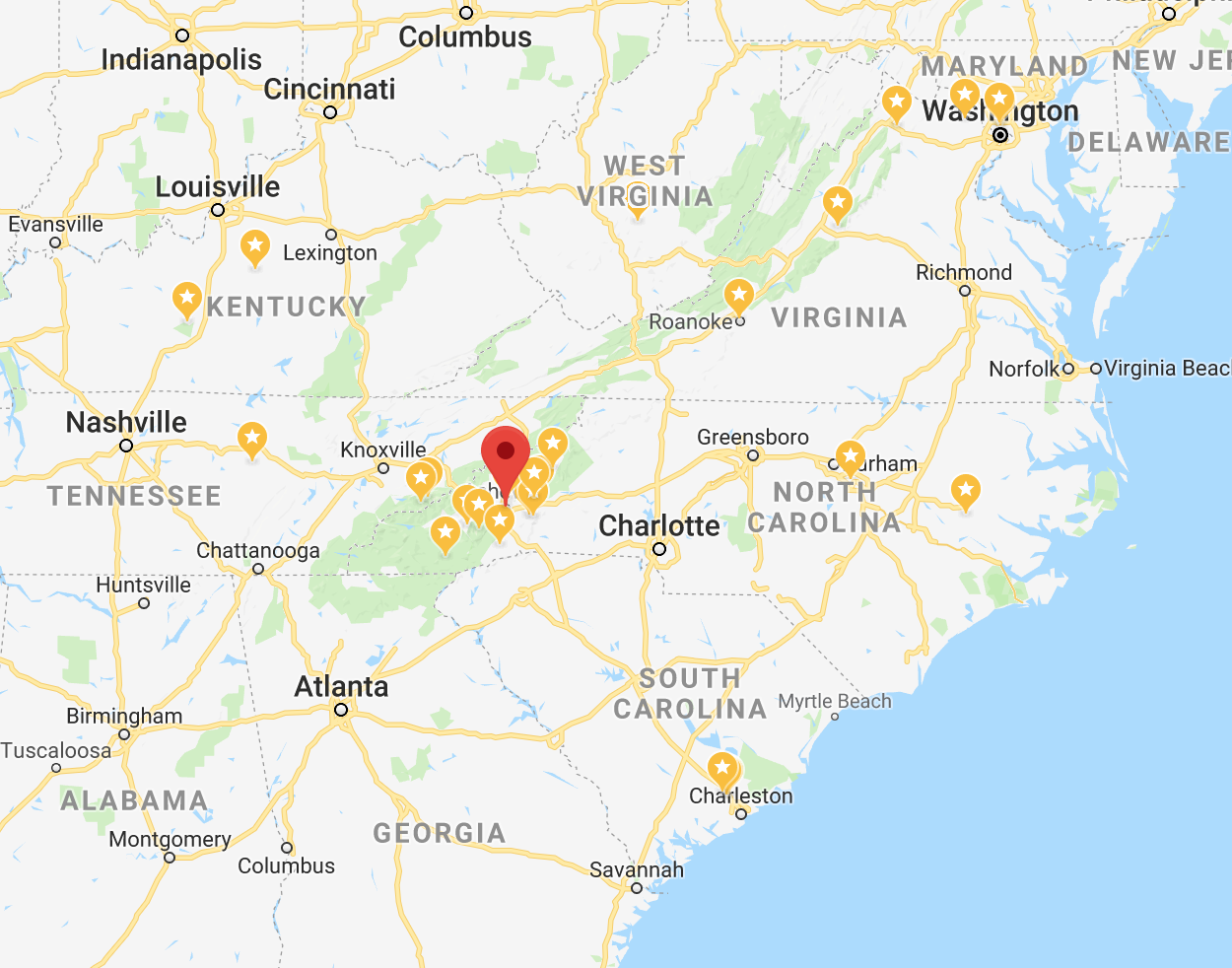 Asheville seemed to have none of these things. If you can believe it, people seemed to actually walk around the town centre. Almost everyone we saw was a fit and healthy looking human, it was quite notable in that we were about the fattest people we saw there! Bodes well for future Alex and Cat? We had to parallel park as space was a bit limited by US standards on the roads. Although grid like in places the City is most definitely not defined by one. Luckily it's a town in the South though so driving misdemeanors such as being in the wrong lane are greeted with a wave and invitation to brunch rather than a DC-eqsue honk and finger!
A case in point of the friendliness of the locals. Our waitress at the fantastic Sunny Point Café took the time to talk to us for ages. She then proceeded to produce a list of local 'must-see' hikes, breweries and attractions. The food there was fantastic by the way, a great fusion between spicier Mexican flavours and more traditional fare. Highly recommended if you're in town!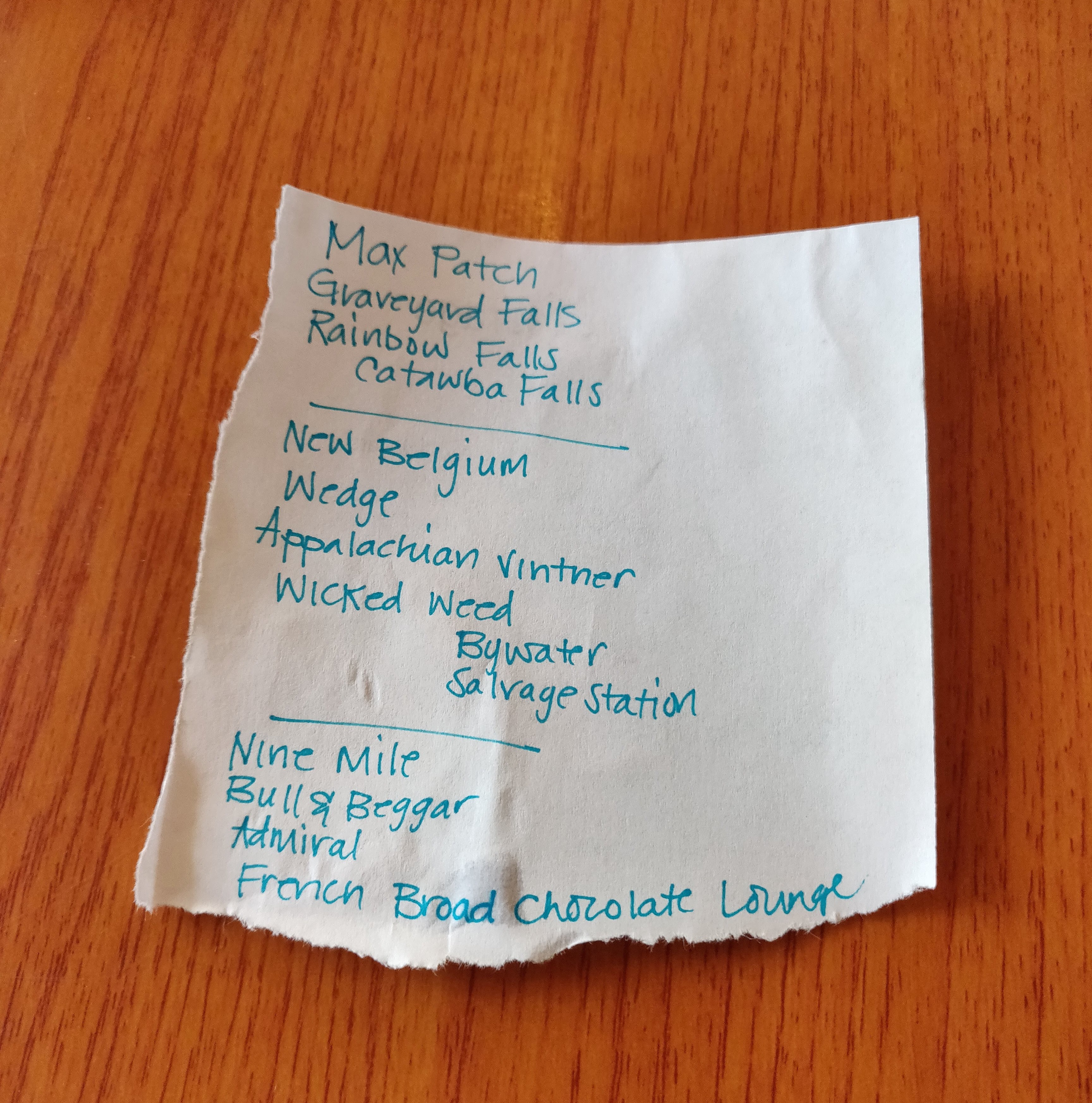 We obliged and took a 20 minute drive east along I-40 to Old Fort and hiked the trail up to Catawba Falls.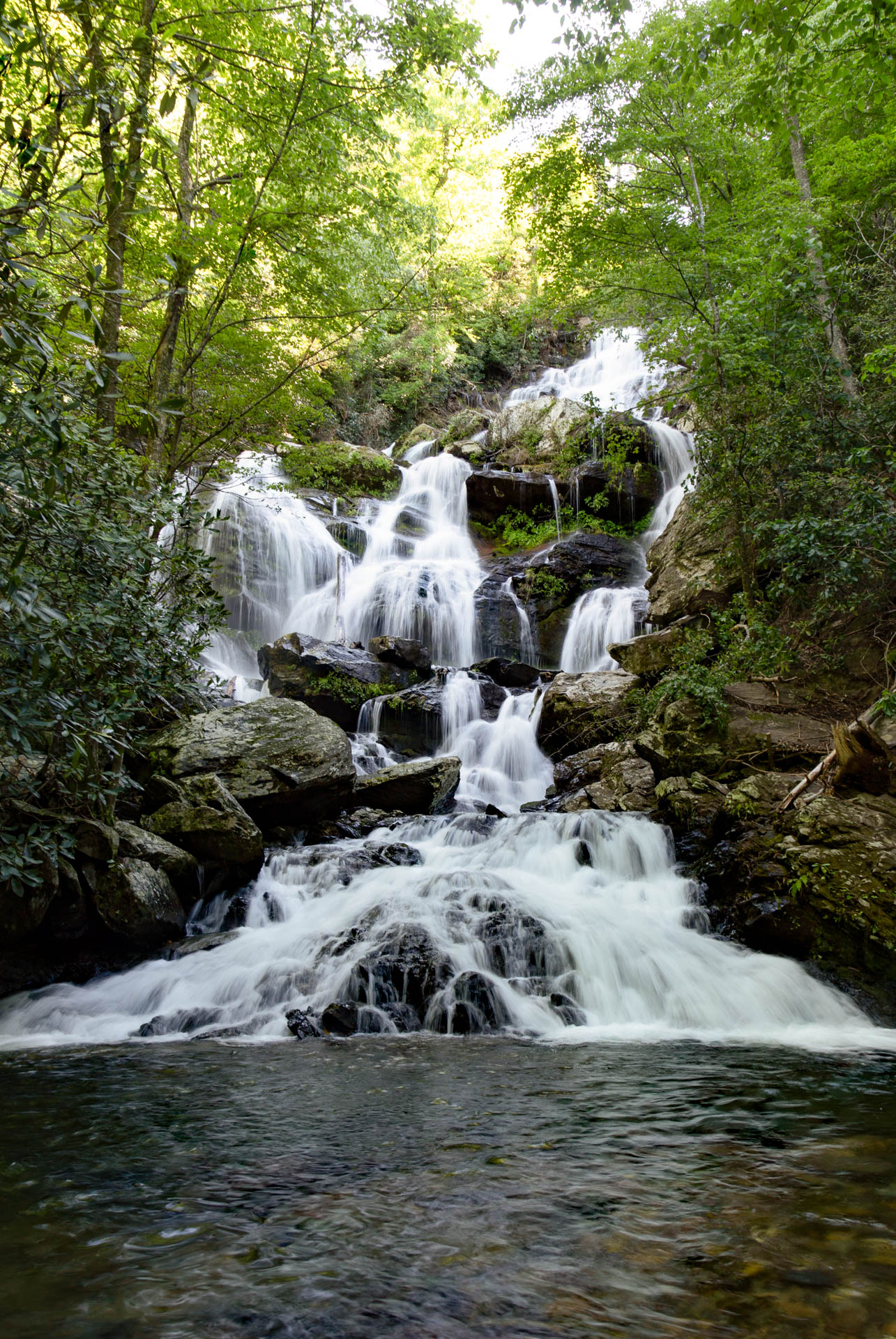 A kind stranger took this of us.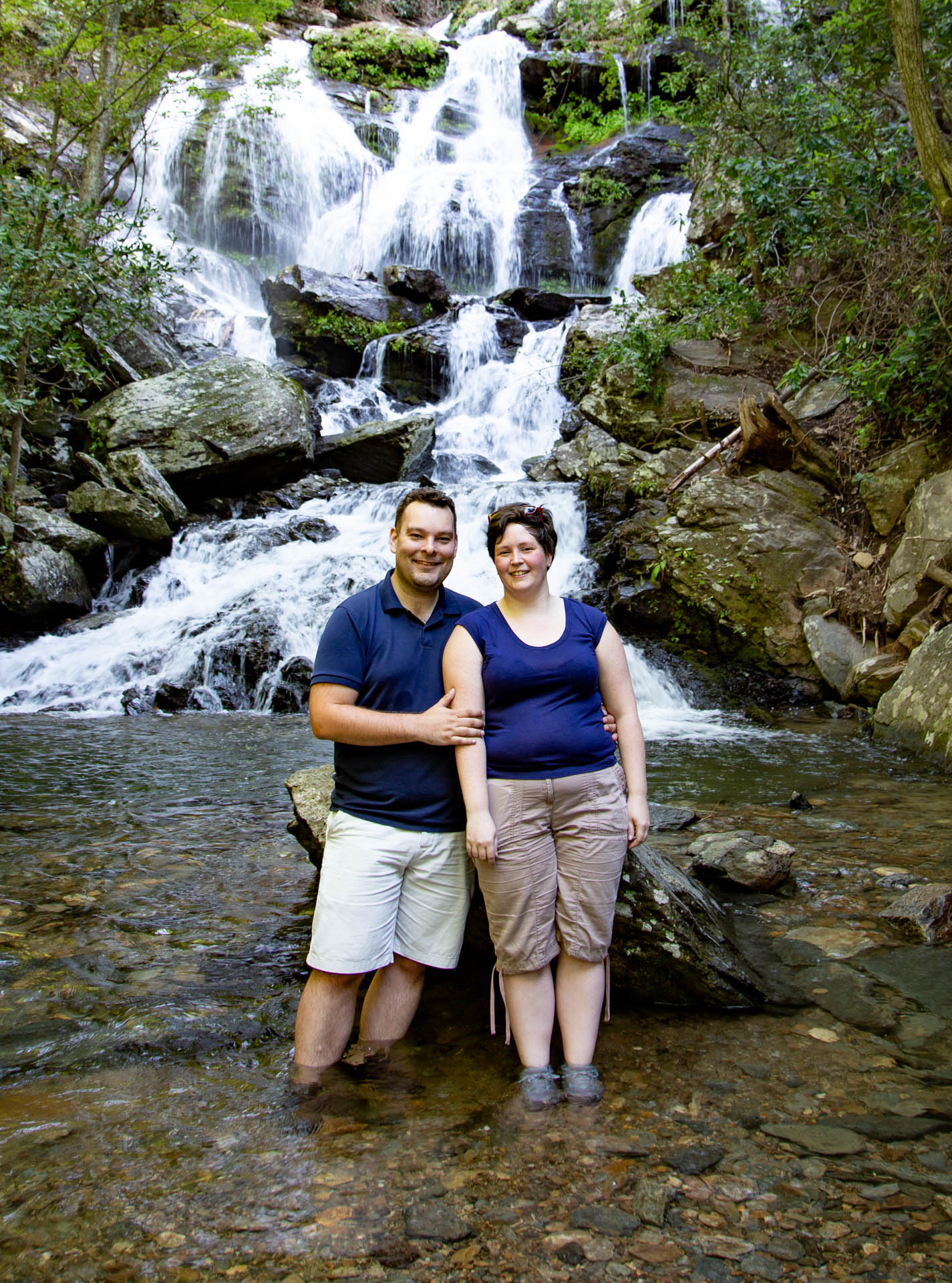 There'd clearly been a lot of rain and the path up the falls had been flooded and was nearly blocked in several places by fallen trees and small landslips. We had to wade through shin deep water to make it to the falls and our shoes got completely soaked through in the process. This was actually a huge blessing as by the time we got to the falls proper it meant I could just wade in and get the best angle of the falls without worrying about getting wet feet!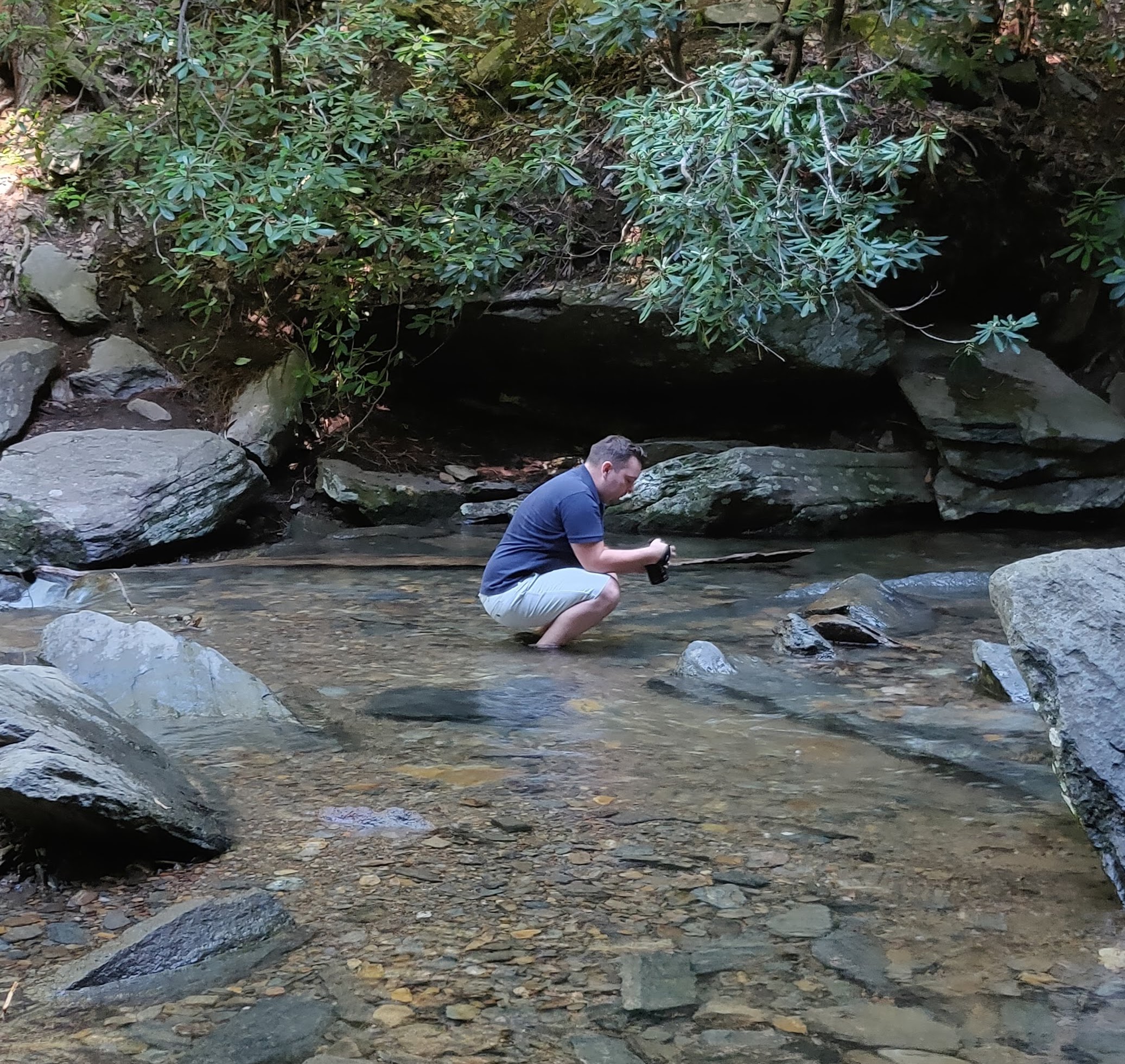 A pleasant 60 minute meander through the hills back to Asheville followed (bare foot driving!!) before we took the afternoon to recoup a little. I wrote up the Blue Ridge Parkway entry which turned into a bit of a monster post and Cat had a snooze fighting off a chest infection she's been battling since Florida. I think she finally won after that snooze! Huzzah!
For dinner we headed downtown to one of the local breweries (of which there are dozens in Asheville), Wicked Weed. I had the most absolutely delicious beer ever. I have no idea how they made that beer taste so good but it really was delicious. The Imperial Coolcumber. Unfortunately at 9% I only had about 25% of the glass before feeling if I continued driving home wouldn't be wise. Luckily, my wingmanperson cleared up the left overs. Hard life eh?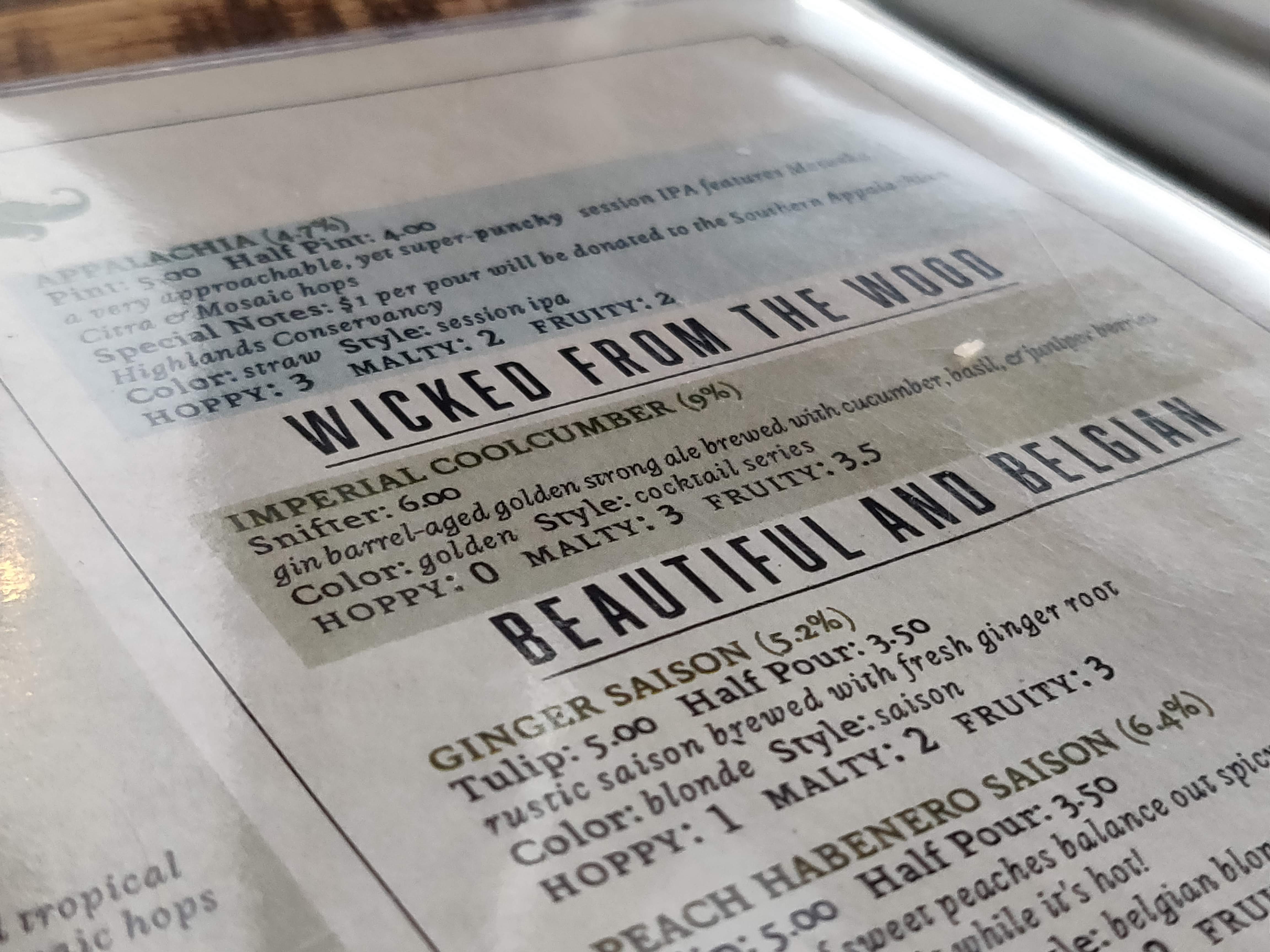 After the brewery we treated ourselves to an Ice Cream from the Marble Slab Creamery just off the main square (pictured below). Truly delicious stuff. Shocker right? Ice Cream is tasty. Who knew?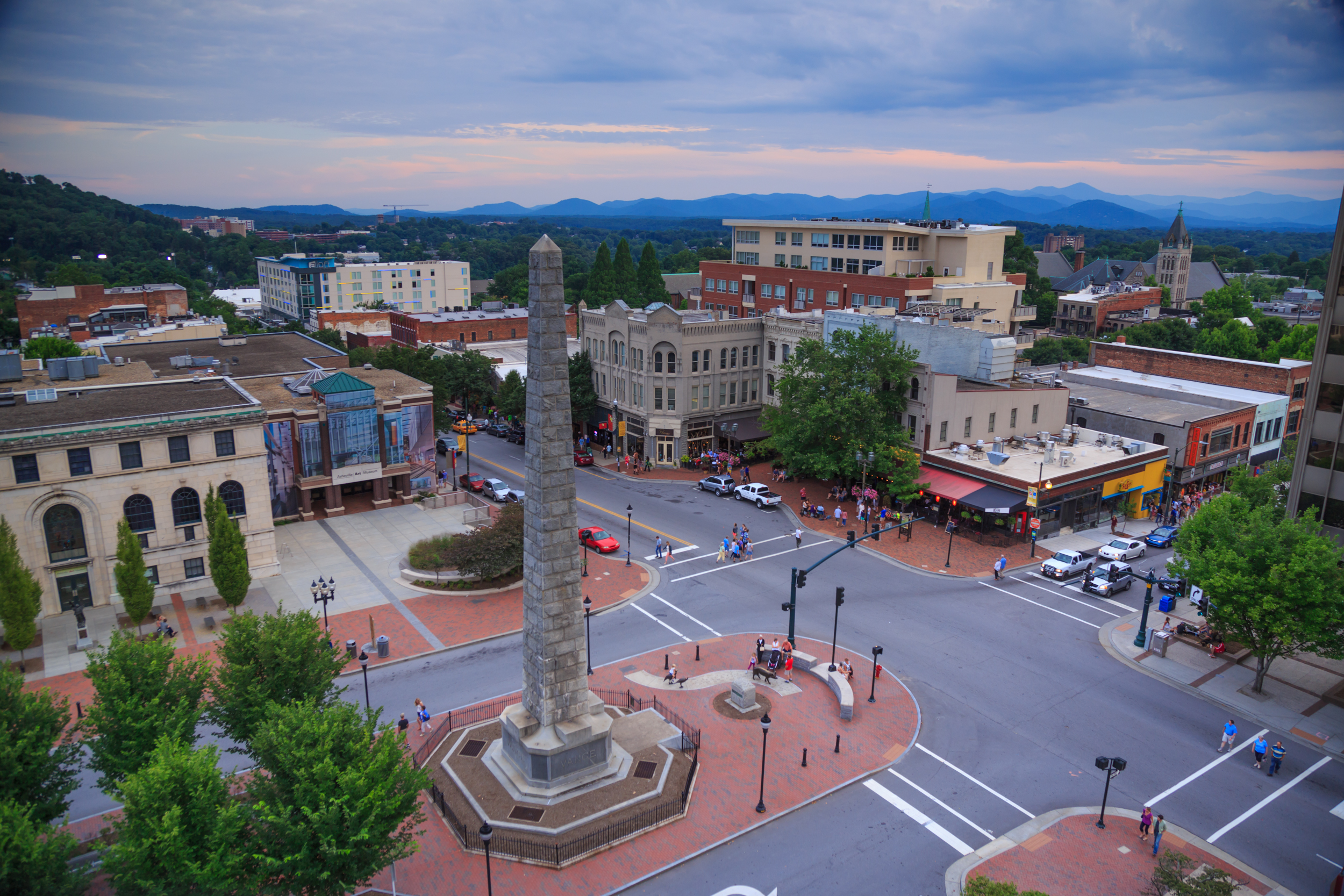 A really lovely half hour followed as we sat in the square next to the Vance memorial listening to a keyboard busker playing. The ambience of the place was delightful, the temperature perfect and life was just generally pretty great.
We didn't get chance to visit the Biltmore estate this time but it looks fantastic and the Biltmore village next to our Airbnb was really quirky and just generally really cool!
Asheville is known for being a 'progressive' town in the South. Billed as the place Northerners go if they want to live in the South without living in the South. It's the Gay capital of America and that says a lot about the mindset of the populous to me. Liberal would be a fair description!
So many things appealed to us about this place. The people, food, culture, ambience and that the mountains are on your doorstep. Assuming we can find the right home Asheville is a strong contender when we move. That is unless Austin or Denver through a spanner in the works next week. Guess we'll see!!
Speaking of Austin, Texas Linuxfest starts on Friday and we're still in North Carolina. Time to put our skates on and head for Memphis!