The worst hail storm in 20 years hit Colorado Springs bringing with it baseball sized hail. The storm hit around 1230am and was absolutely fantastic to watch but our hire car didn't agree.
We awoke the following morning to sunny, clear blue skies as if nothing had happened except for the fact that all the cars in the lot, including ours, were peppered with large dents. Luckily no glazing was broken and even more luckily we bought the damage waiver so I'm relatively confident we won't get absolutely shafted financially too.
Altitude and I have a complicated relationship. On our honeymoon we went up the absolutely incredibly stunning Jungfraujoch railway. It rises to a majestic 11,332ft above sea level. When we got to the top back then I'd never actually been that high up before and nearly fainted! We came straight back down the mountain and at around 7000ft I felt perfectly fine once more! Never better, actually! This was taken from the train just outside Grindelwald on the honeymoon all those wonderful years ago.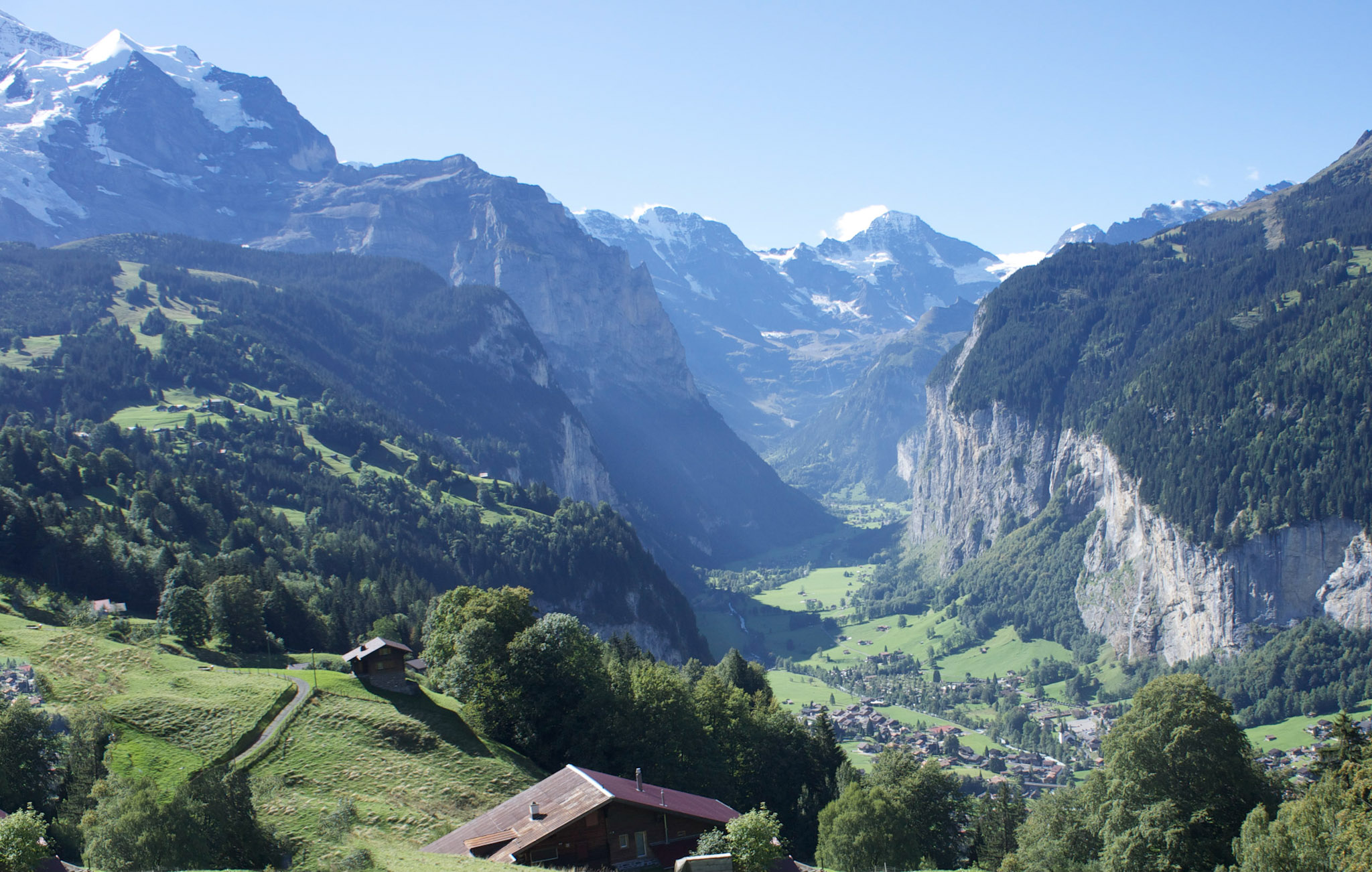 Last year we stayed at Mammoth Lakes which is around 8000ft near Yosemite in CA. We made this trip in a single day and I just could not sleep. It was only on this night that I finally made the connection that it wasn't me just being a wimp it was actually that yes, you get altitude sickness Alex. So this year, knowing in advance that we were going to be going into the Rockies which pretty much begin business at 6000ft topping out at over 14000ft, I actually did some planning.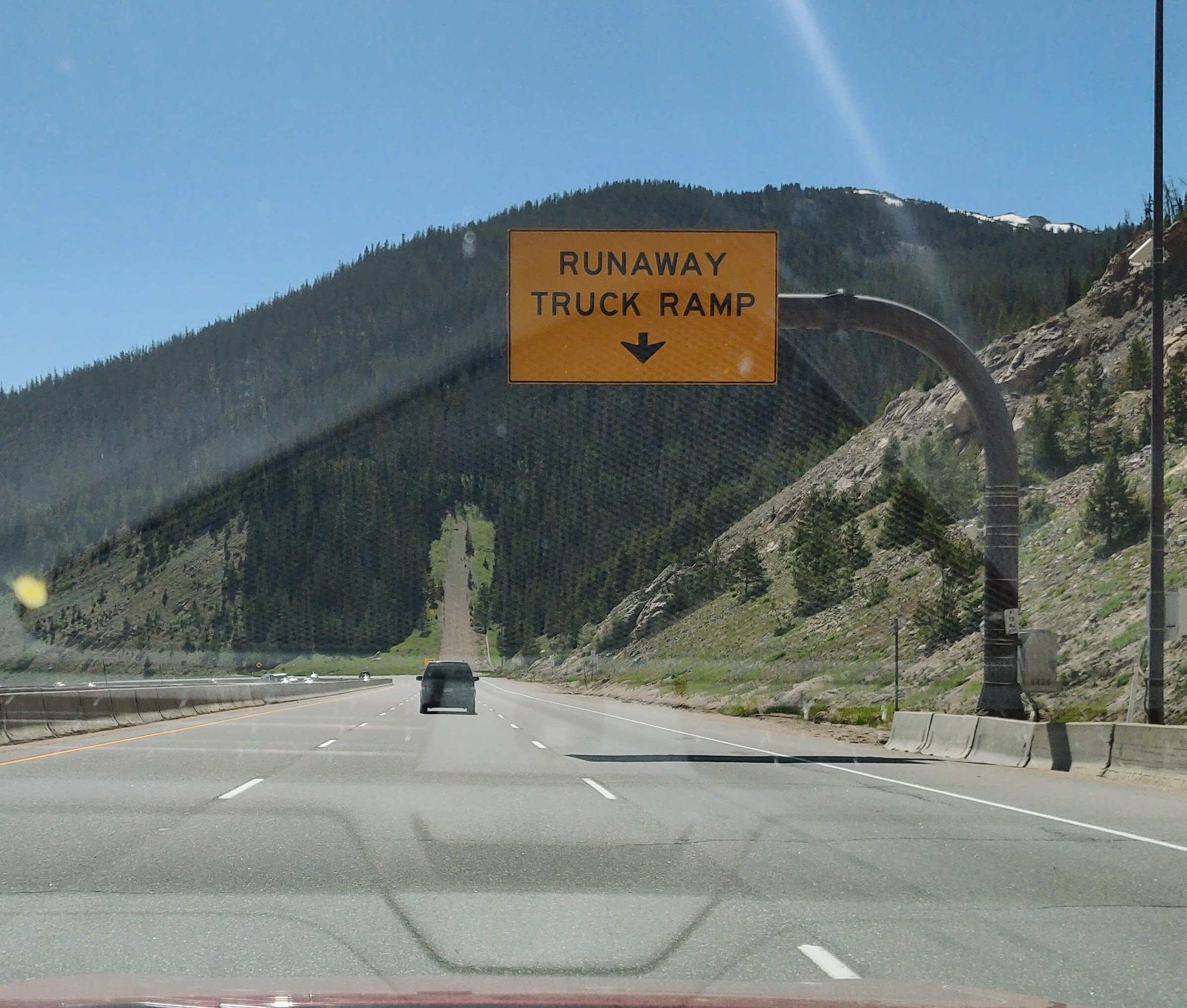 After 2 nights of acclimatisation and a quick foray into the mountains the night before up to 10000ft (for that Bison shot!), we headed for Breckenridge. The town sits at 9600ft and the interstate on the way there from Denver rises to the magical 11000ft+ number I had struggled with several years previously at Jungfrau. A slightly less than perfect nights sleep followed our arrival. I think another day or two up there and I would have been pretty much entirely normal. Really pleased to have conquered that one! Certainly by the morning I'd stopped feeling light headed enough to go for a walk!
Truckers, don't be fooled there are still 4 miles of steep downhill to go!
The route we took from Denver was I-70. I normally steer clear of interstates whenever possible but this is a really cool piece of road building twisting its way up from 6000ft to a 1.7 mile tunnel at 11100ft in a little over 40 miles. The tunnel is the highest vehicular tunnel in the US. On the other side is a several mile long descent with sign after sign warning truckers of the dangers of brake fade and such. The escape roads on this route looked relatively well used and serve as a reminder of just what can go wrong!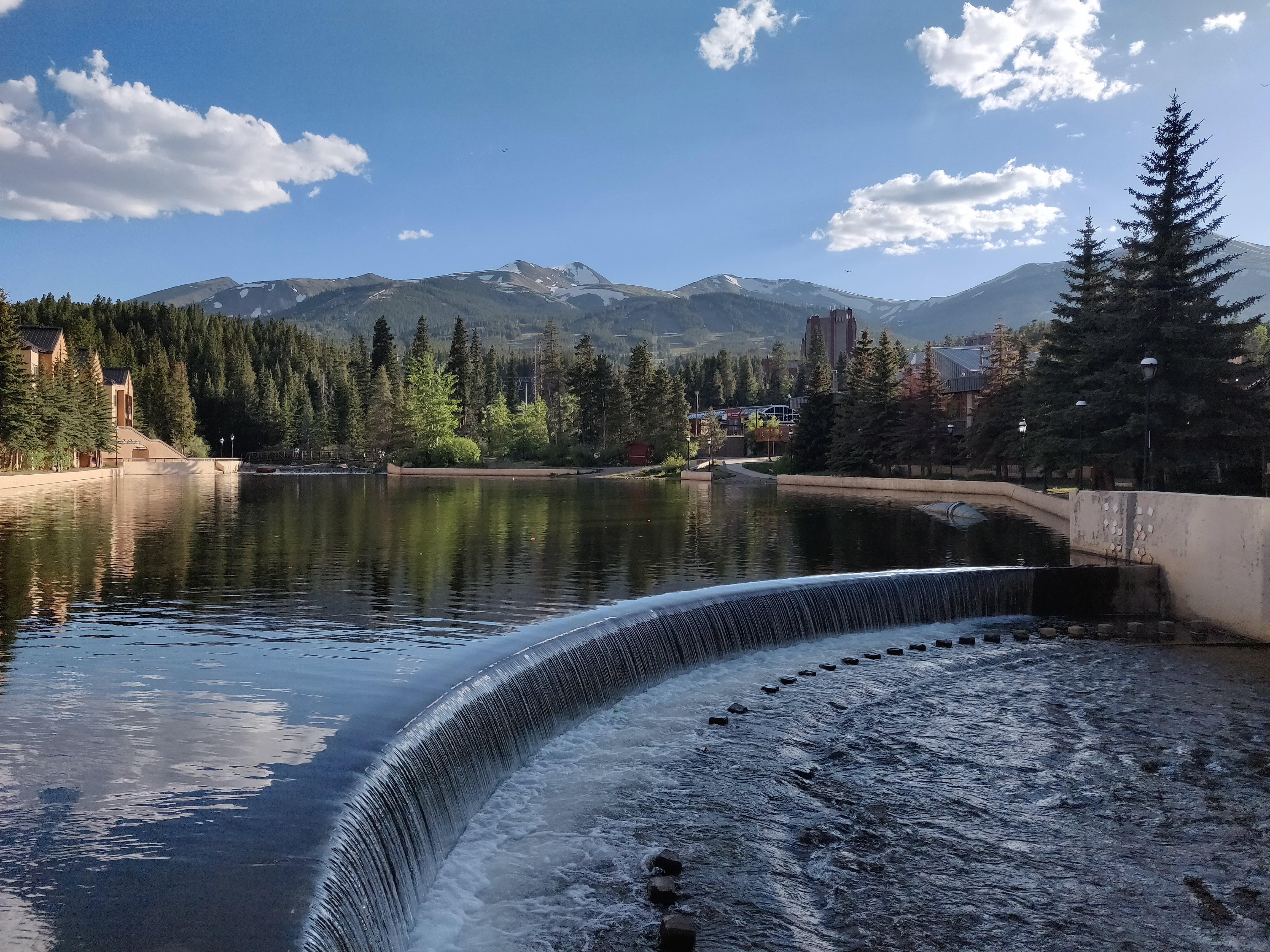 We sat and ate dinner outside in a balmy 90f! Really unseasonably warm for this time of year but who's complaining after the first week of this trip?! Ski resorts in the summer always feel completely deserted and the hotels are really wonderfully cheap too. Indeed we stayed in a palatial suite for much less than we paid for similar rooms elsewhere at Thunder Mountain Lodge.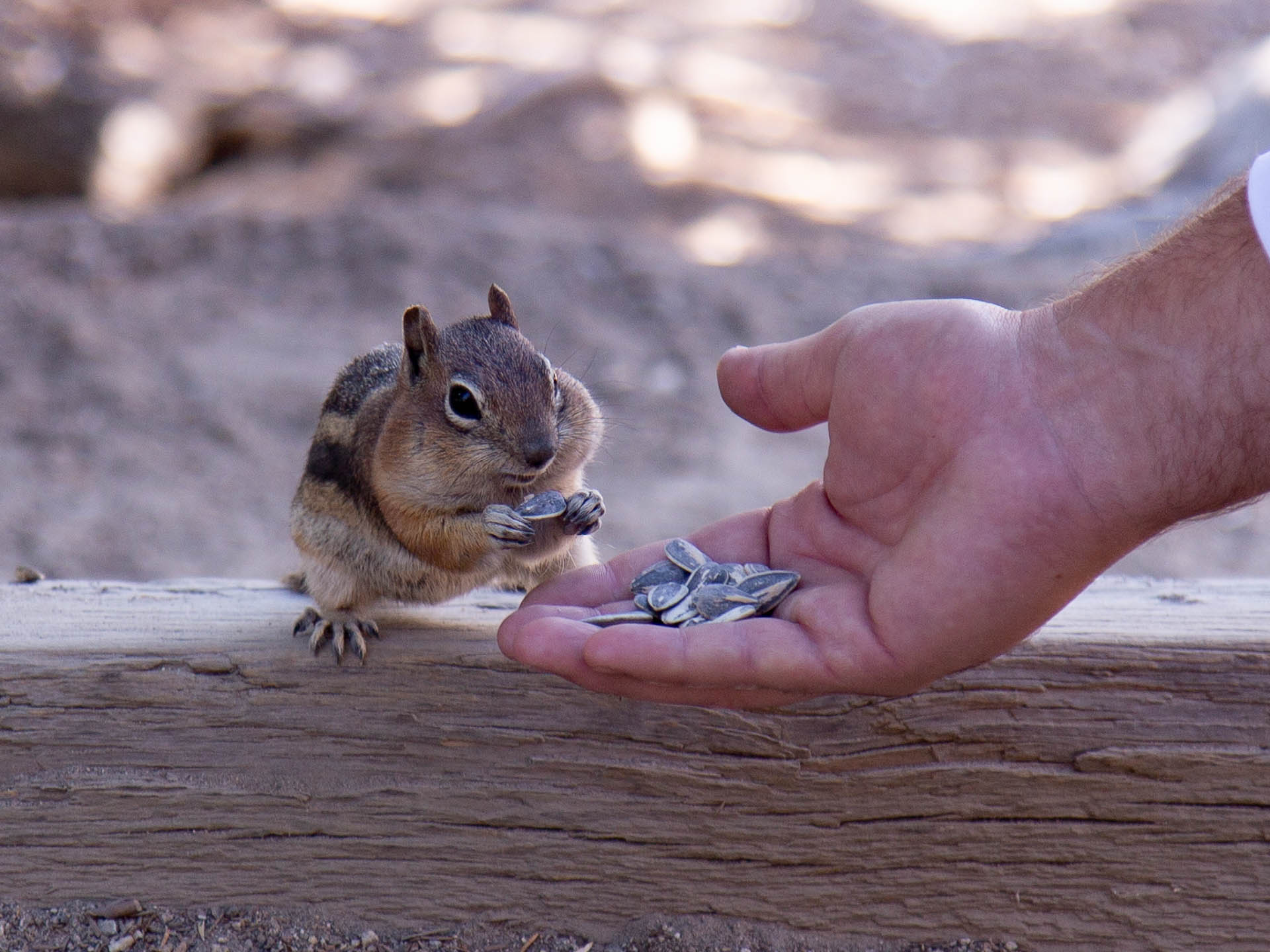 On the aforementioned walk I felt well enough to take the following morning we discovered a family feeding chipmunks with seeds. They kindly offered to let Cat have some. Another new animal ticked off!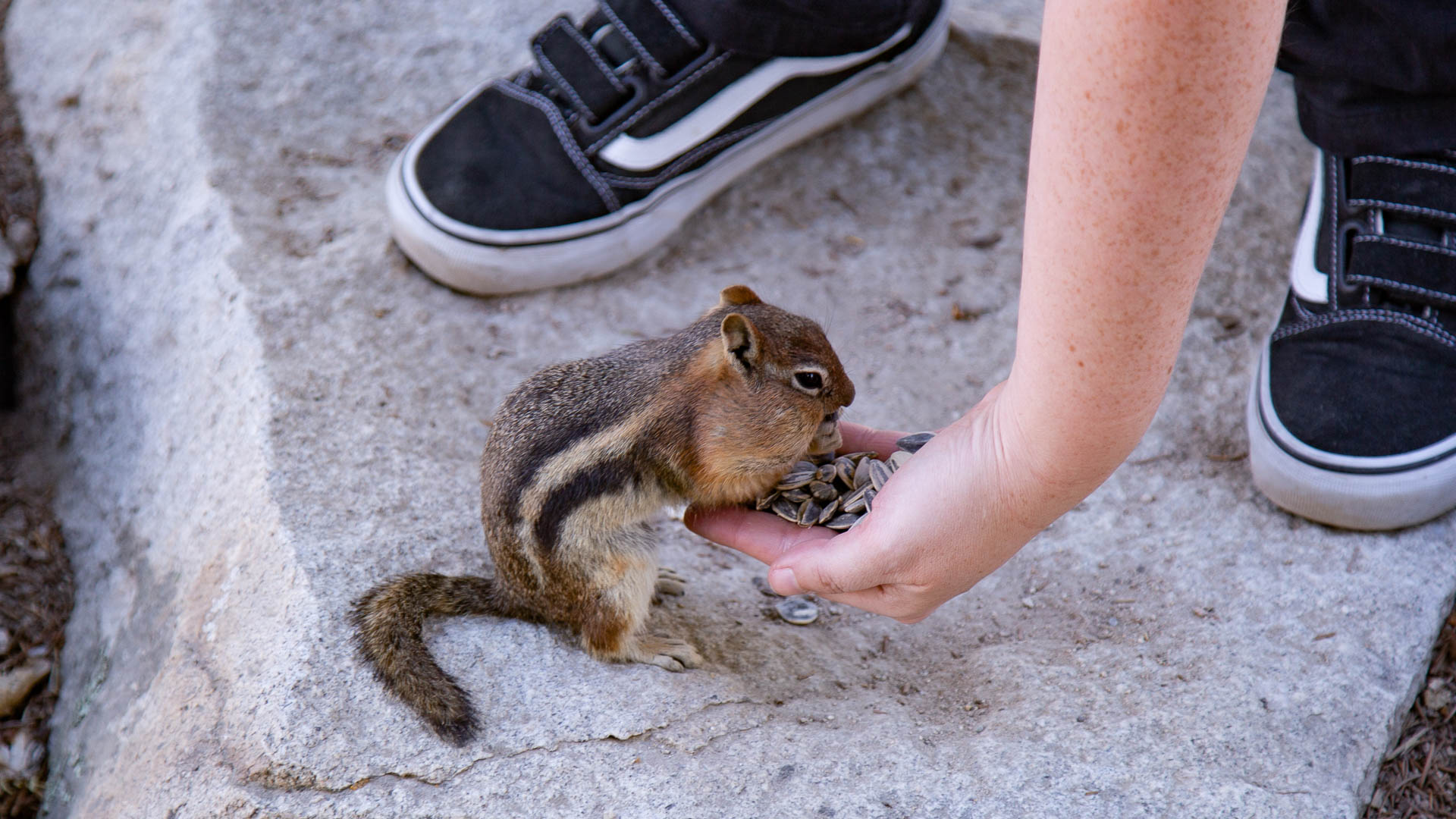 They were so cute and completely tame. Obviously they are well used to humanoids feeding them in return for some cute pictures.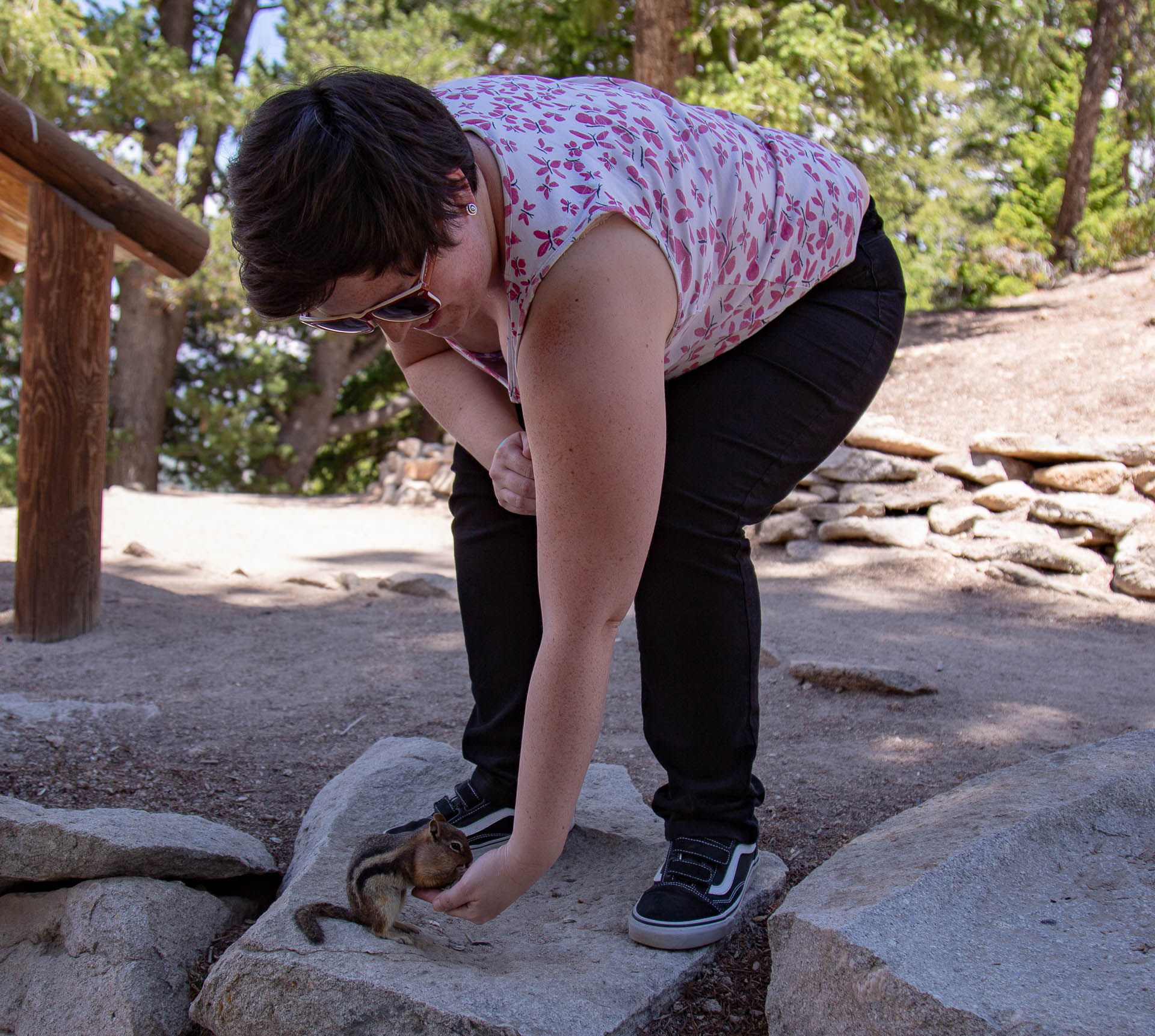 I offered to take a group photo for the seed giving family who took a photo of us too! A really beautiful location.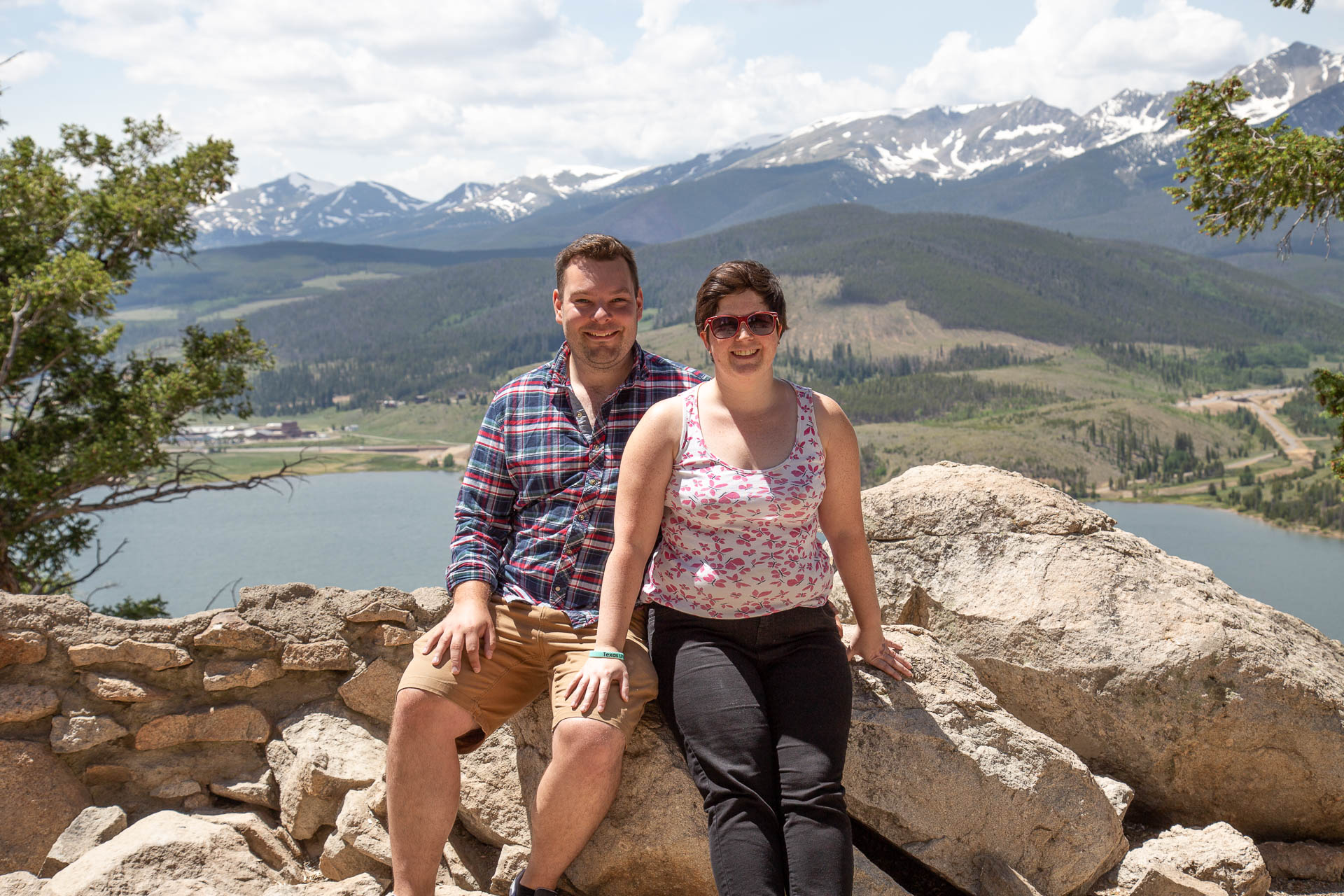 Walking down Breckenridge high st the night before and took a look at the properties on offer. There are stunners like these littering the hillside all over the place. Things seem to start at around $500k and go all the way up as high as the mountains around here!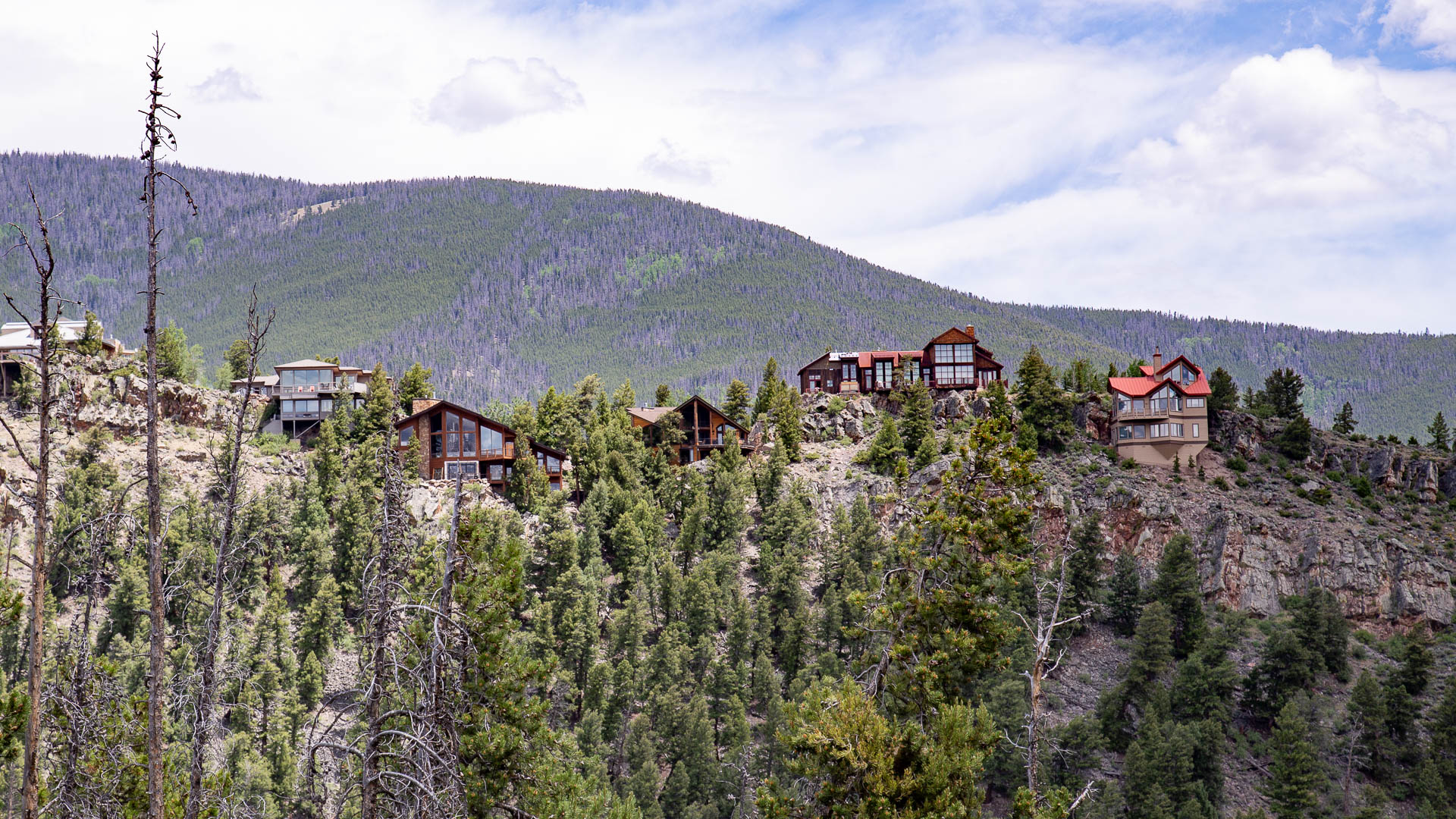 We didn't take the interstate back to Denver instead opting to take a mountain pass across the continental divide instead.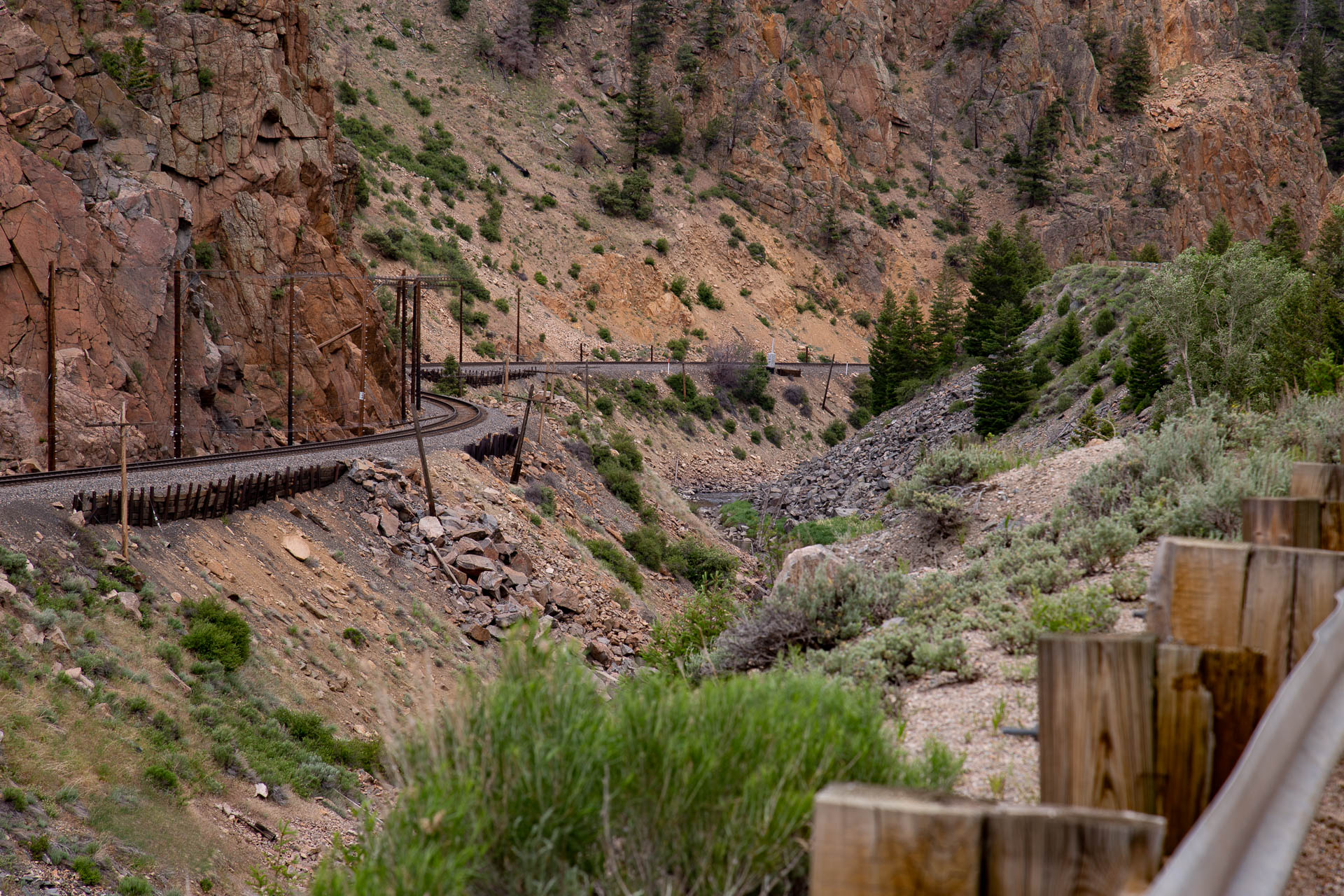 On the way we tripped over the Colorado River, the very same which runs through the Grand Canyon! We drove past the source of it and picked up one of the mountain rail routes at the same time. The railway hugs the walls of the canyons made by the river. Alas, we didn't sync up with the trains but we did see the California Zephyer several miles further down the road marking the first passenger train service we'd seen in this country!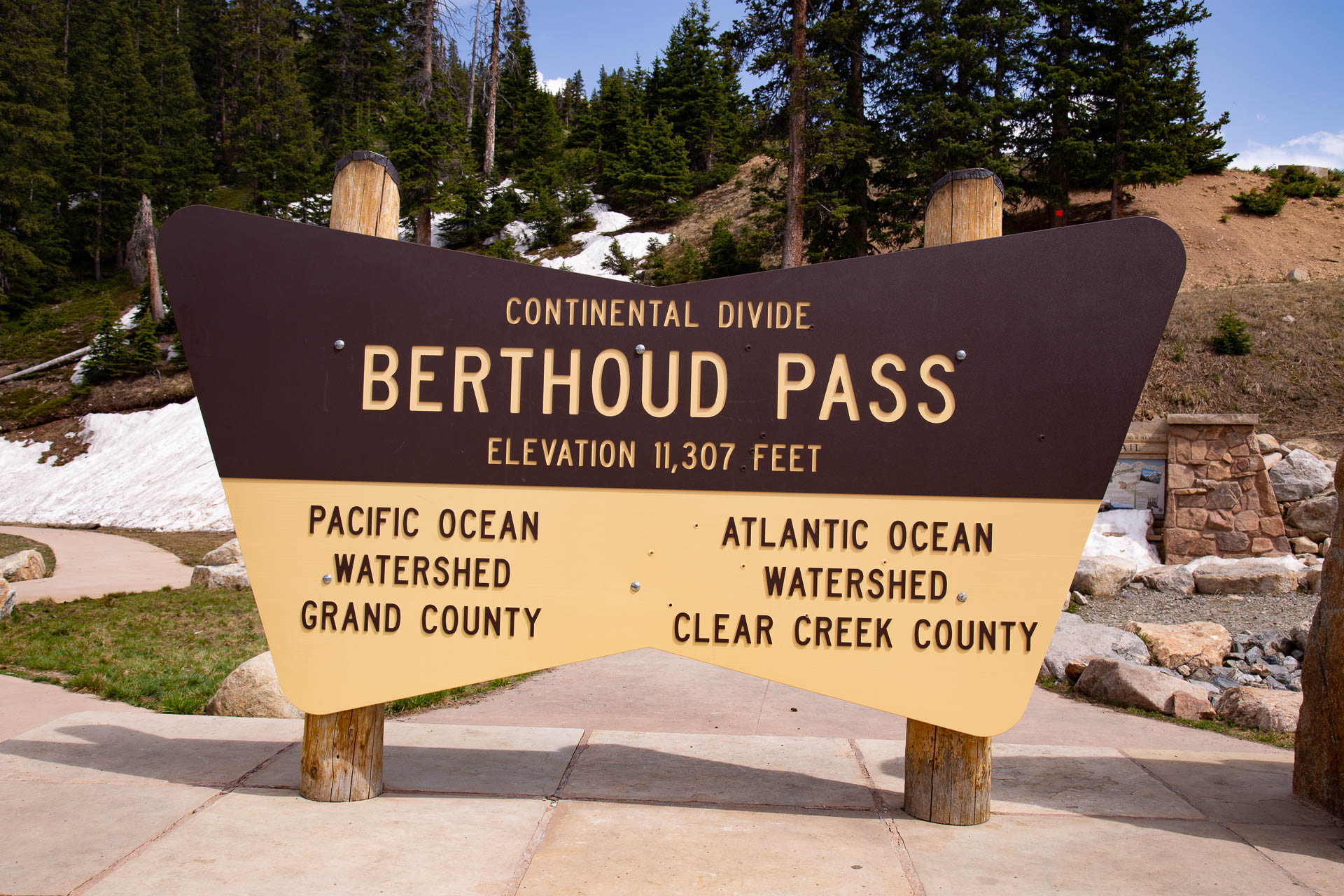 Passing Winter Park we went up and over The Berthound Pass. There was still snow up there and the tree line was within touching distance.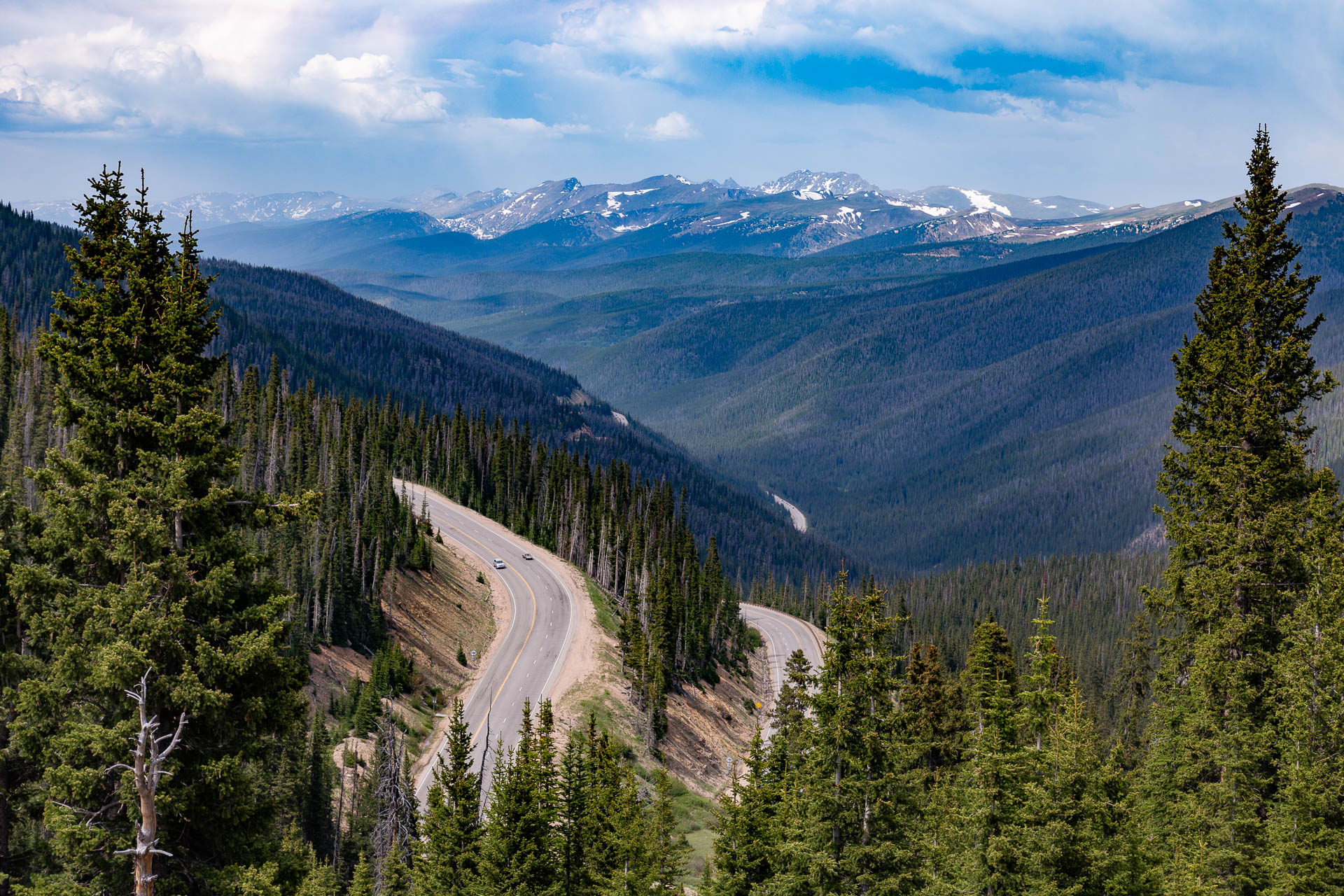 What an incredible place the Rocky Mountain National Park is.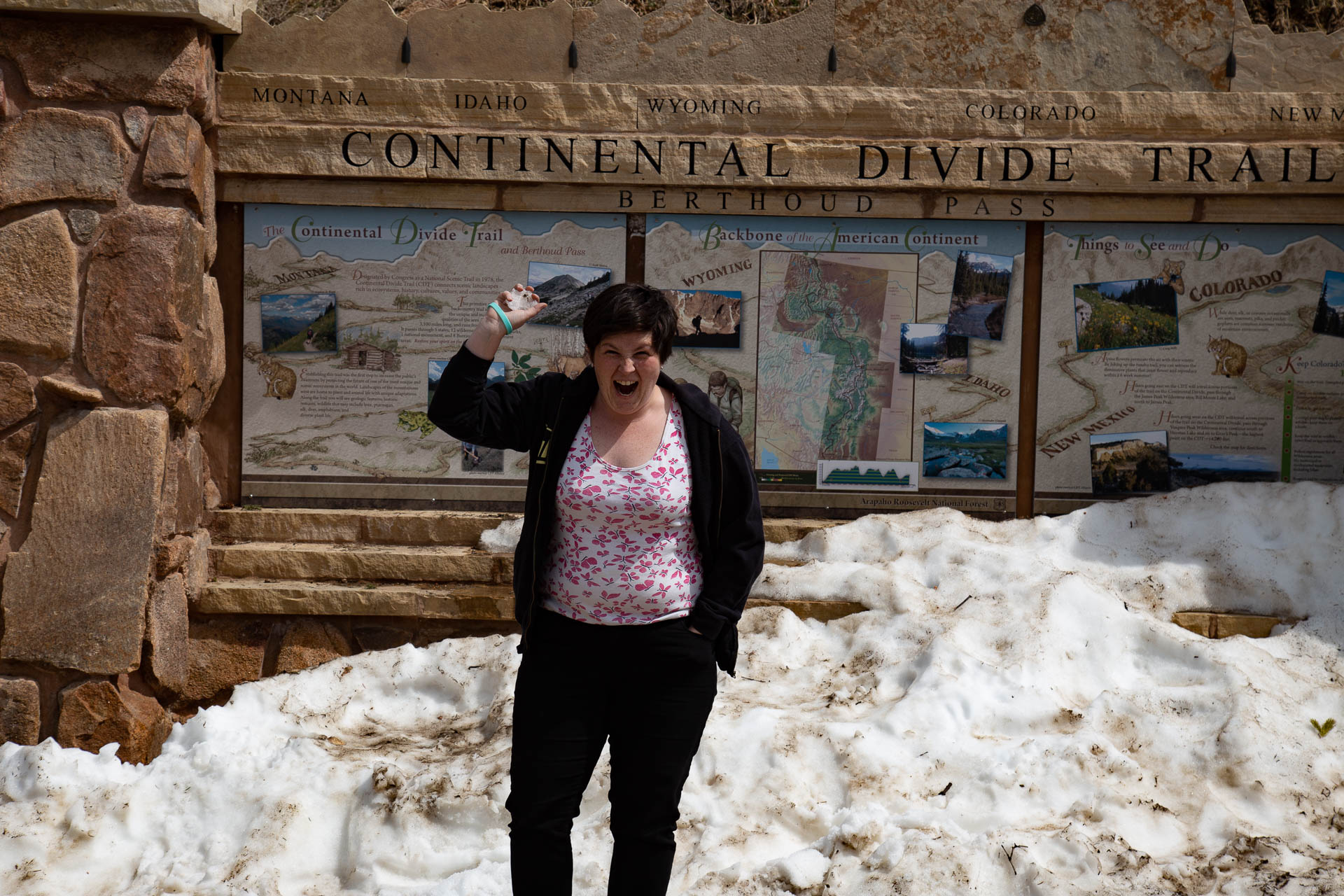 What a child! She threw that snowball right at me. Could've taken my head off! Bleedin' maniac.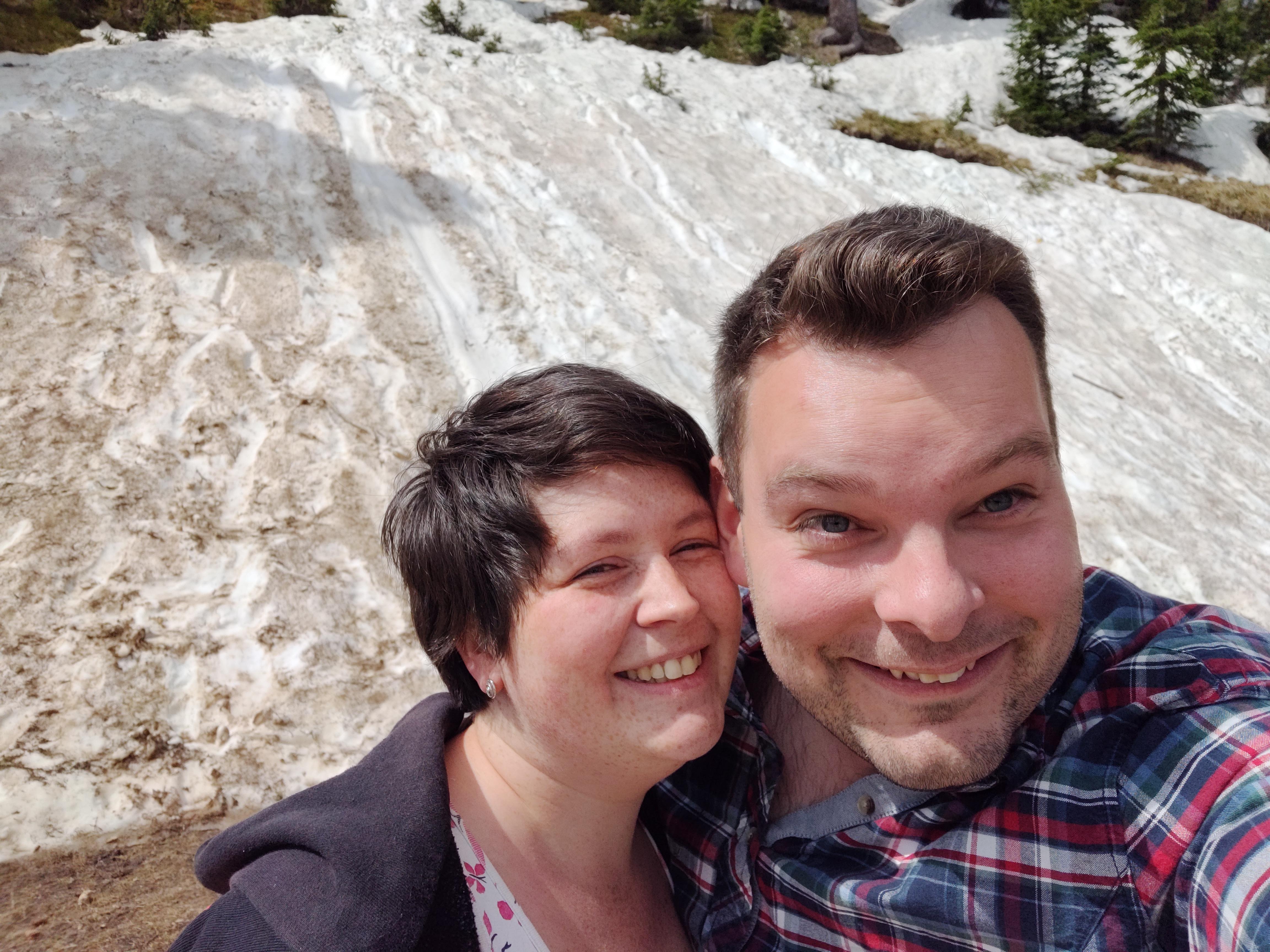 Continuing back towards Denver we saw a sign for 'Mt Overlook Rd' and thought that sounding promising! A wonderful overlook of Denver followed and it turns out that this road has a reputation for cyclists. I'll have to check this one out when my bicycle is on this continent!!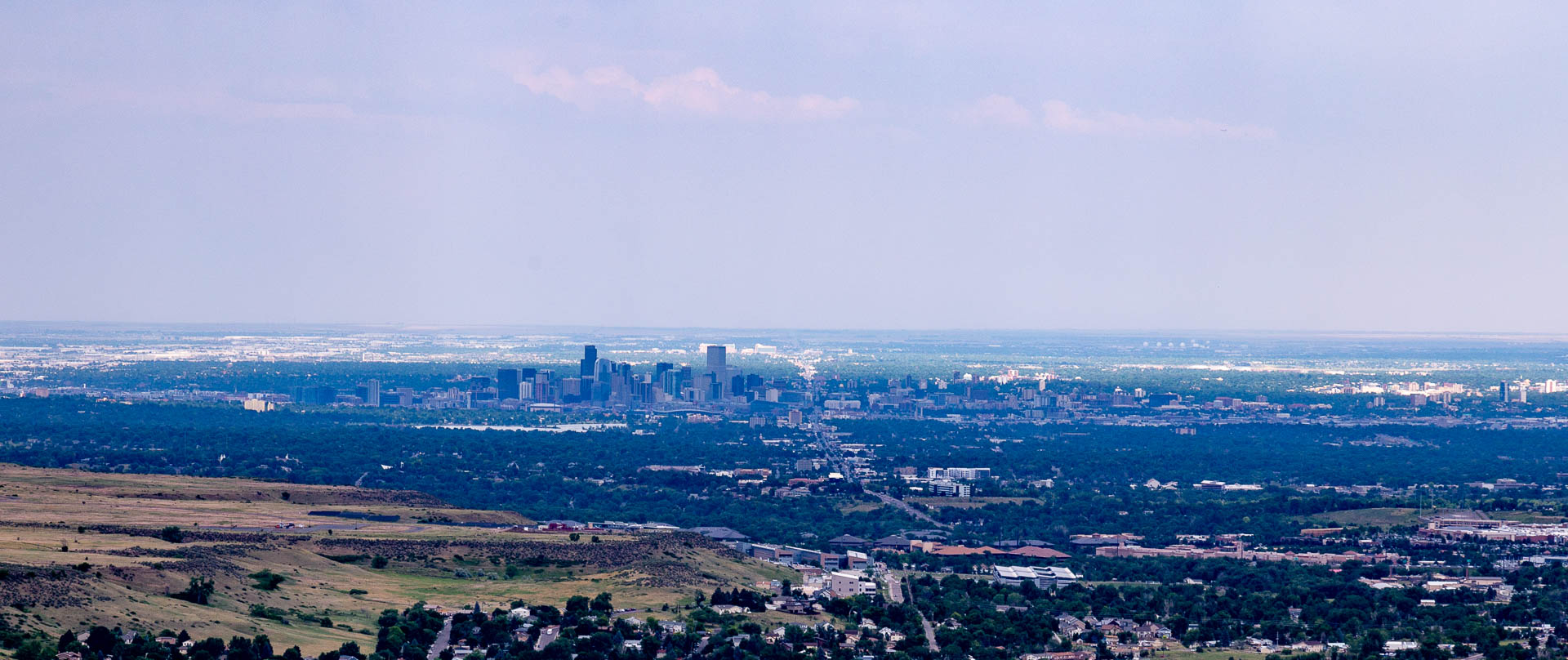 As I was taking the shot of the City I heard a rustling down below me and spotted a deer.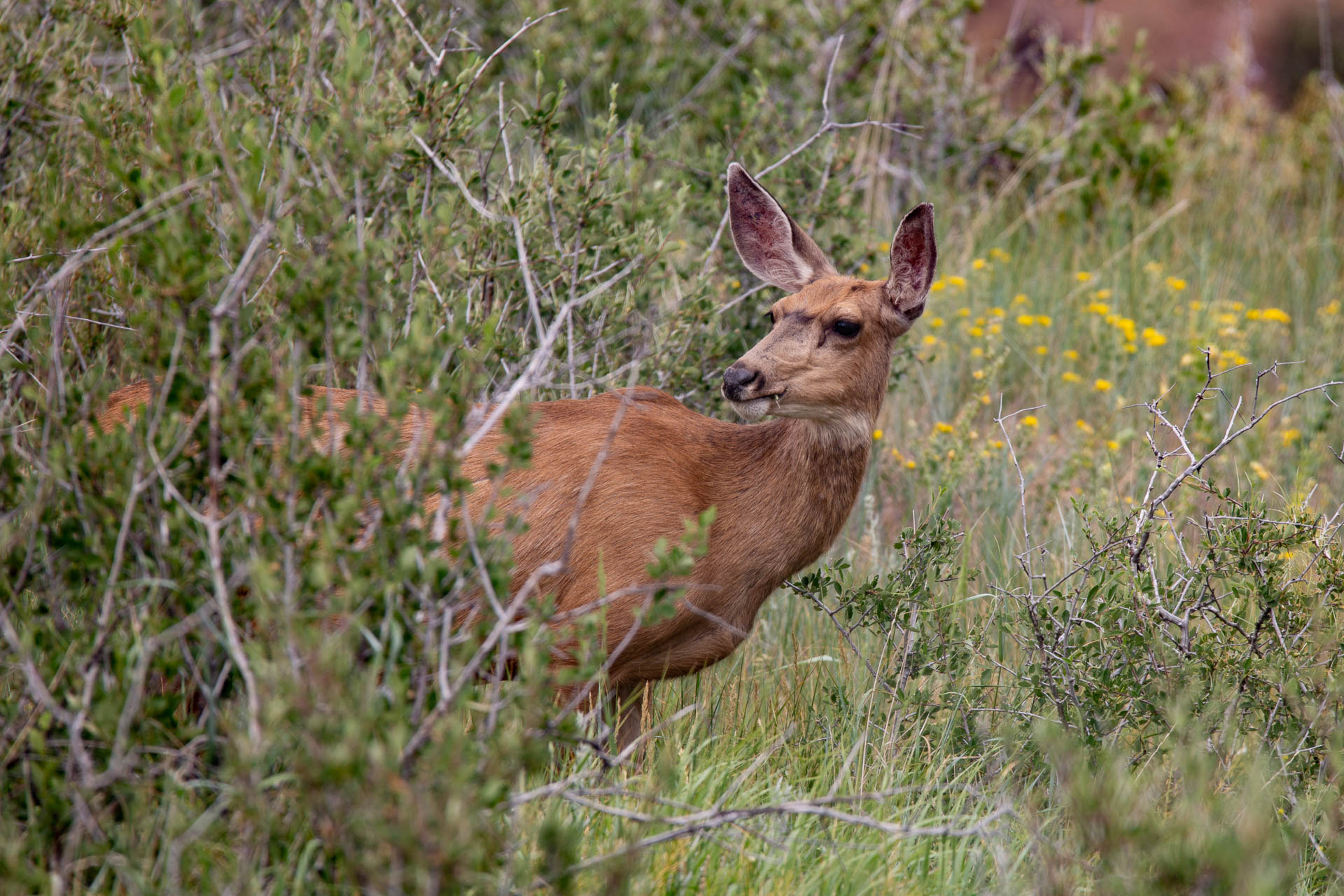 In the evening we partook of Denver's food scene and had sushi.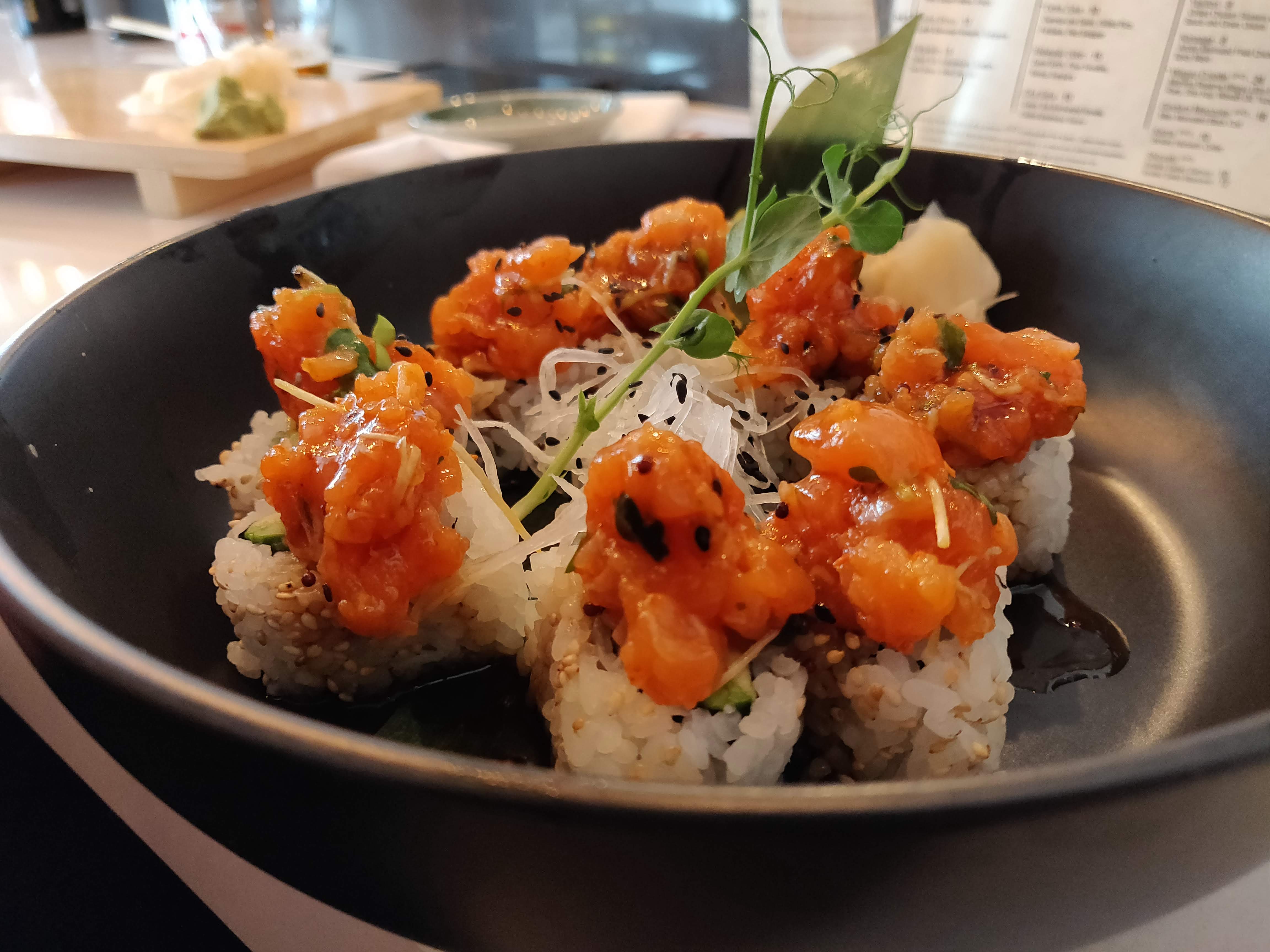 We went to Sushi Ronin and had quite possibly the best sushi we've ever eaten!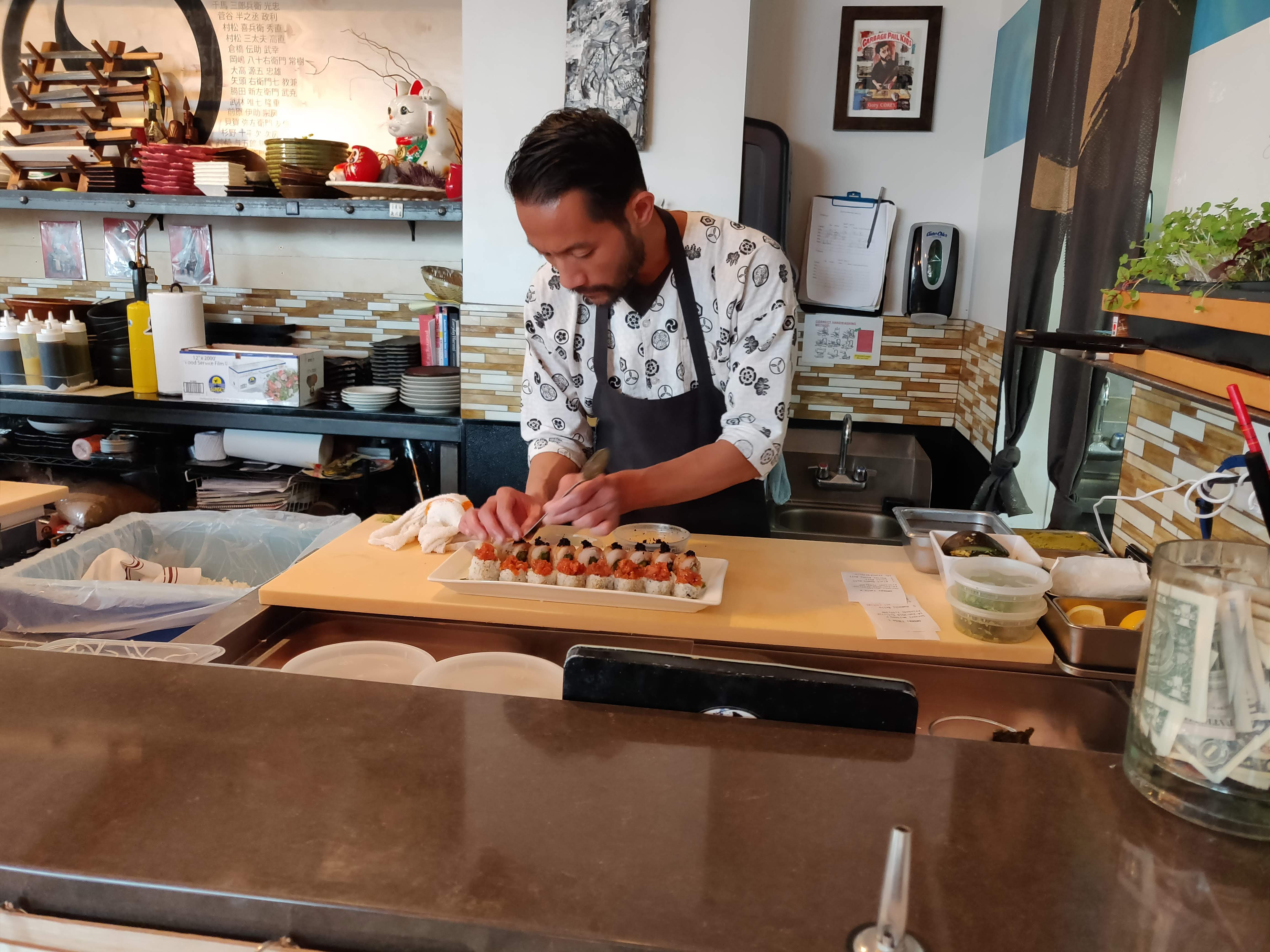 After that absolutely delightful meal we walked around the corner and had some super duper tasty Ice Cream from a stall shaped like a giant milk pail. Next, we took a walk down 16th St, a big pedestrianised area of the city and a short Uber ride later we were back at the hotel.
First impressions of Denver are pretty good. Housing in the centre seems quite squished but the downtown area really feels like a downtown. Loads of tall buildings on all sides, confusing junctions and bad traffic!