This post is brought to in association with Starbucks "providing travellers the world over, with free unlimited wifi!".
Of all the places we've visited Berlin is my favourite. The air is clean. The sun was shining. It wasn't too hot or too cold. The people have all been lovely. The public transport works. The traffic is quieter than you could imagine for a capital city. But best of all, you feel safe. Everywhere we've gone - and we've gone all over the city in the last 2 days, we've felt as safe as houses. Even in the poorer area in East Berlin last night, everyone was polite and greeted you - not a bit like Moss Side! It's planted some seeds about learning German for sure has this trip.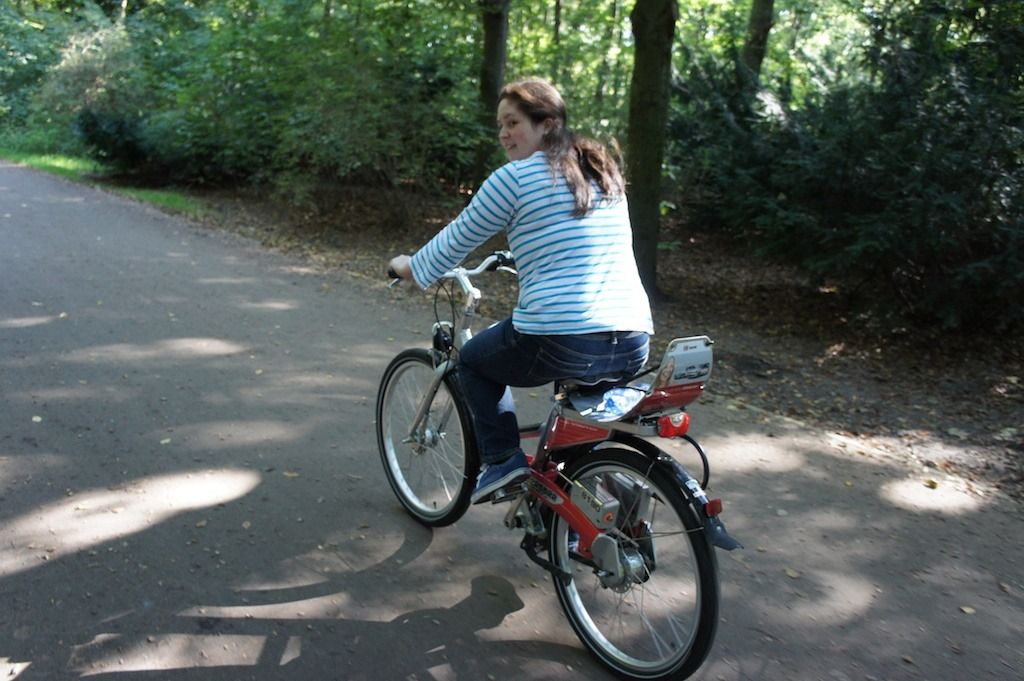 Today we had a lie in and didn't surface till gone 12! The hotel let us check out until 2pm and served breakfast until then too! So, we took advantage! Once we'd been bothered to rise, the river out of the window greeted us and we had bacon and eggs watching the boats go by. After checkout we headed back to the main station (the HBF) and deposited our bags once more in the lockers provided. We found some of those hire bikes again and ride off through the enormous central park 'Tiergarten' headed for the Bauhaus museum.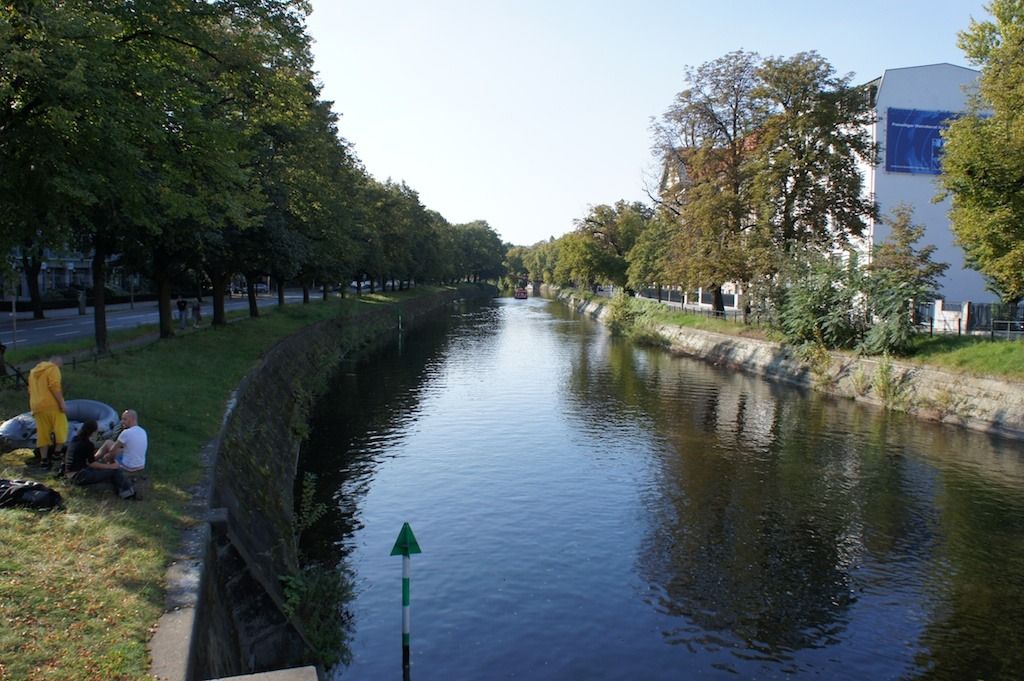 It's a really interesting, if quite small, place. There was lots of interesting, and some quite pretentious, information on the audio guide for the place. I learned a bit about design and had an enjoyable couple of hours.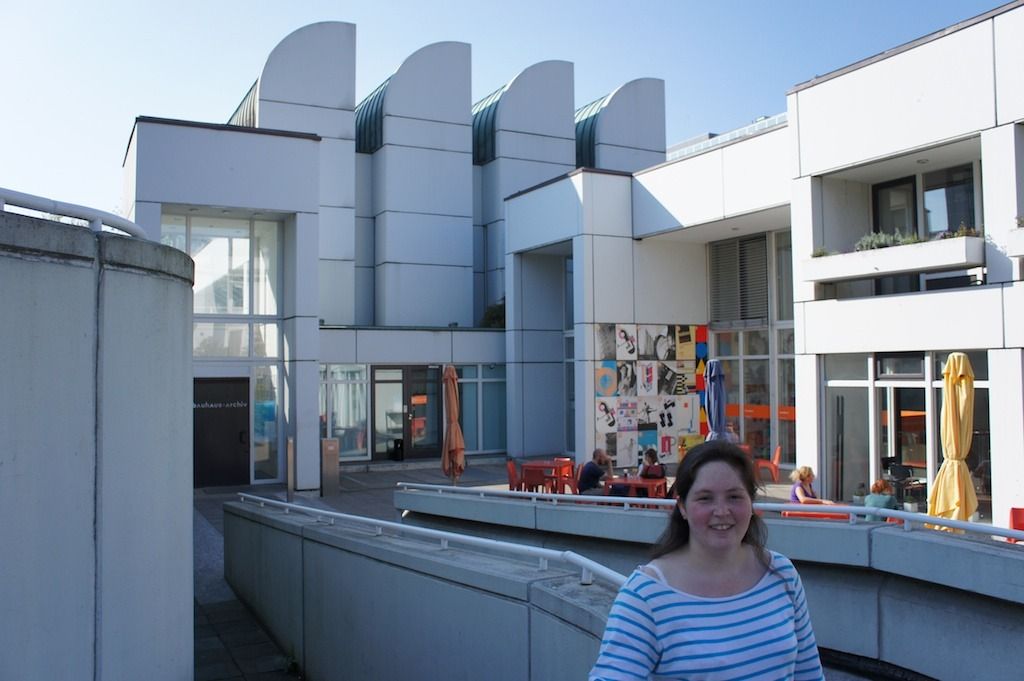 We hopped back on our bikes and headed across the City towards the DDR museum. This was all about Marxism and Socialism and just how great it wasn't. The museum was kind of weird and all the exhibits were behind 'trap doors' and you had to open them to see what was going on, everytime! It got a bit annoying but again, I learned a bit and we had an enjoyable couple of hours.
As I sit here writing tonights post we are hogging the free wifi provided by Starbucks, but sat on a bench outside and underneath one floor. They don't have seats in that branch so I can't purchase and sit even if I wanted too!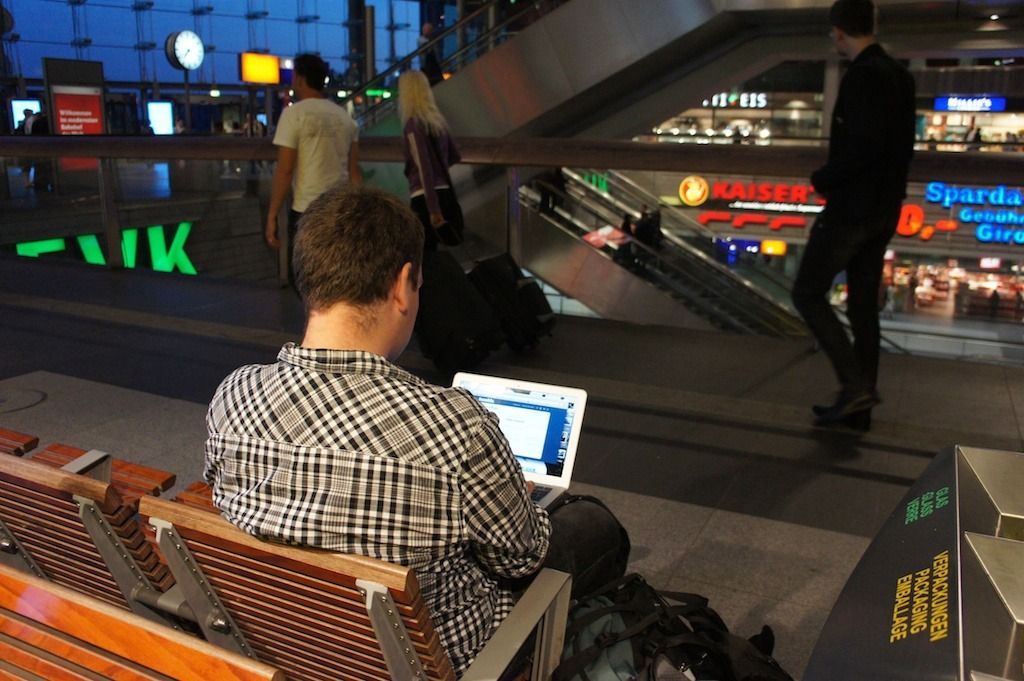 Our sleeper train for Paris leaves at 8pm so best get cracking with trying to find the platform and such, and buy some provisions for the trip!
Good night all, see you tomorrow - in Paris! Never been before, excited! But Berlin beware, "I'll be back!".