We both found the whole concept of going to sleep in Munich but waking up in Berlin really quite cool. The only problem with this particular sleeper train was that it left at 10pm and arrived at 7am. Meaning we had a very short amount of sleep. That = two tired honeymooners tonight! I think Cat got on better with the sleeper train better than I did. She slept like a log and I think I managed about 4 hours - still, try again tomorrow night when we head to Paris for the final leg of our tour.
Today we spent in Berlin however. What an incredible public transport system they have here. Every inch of the city is covered in railways, surface local railways, underground railways, trams, buses and a few more railways. One of the stations is called Alexanderplatz, we could help going for a look see and a picture.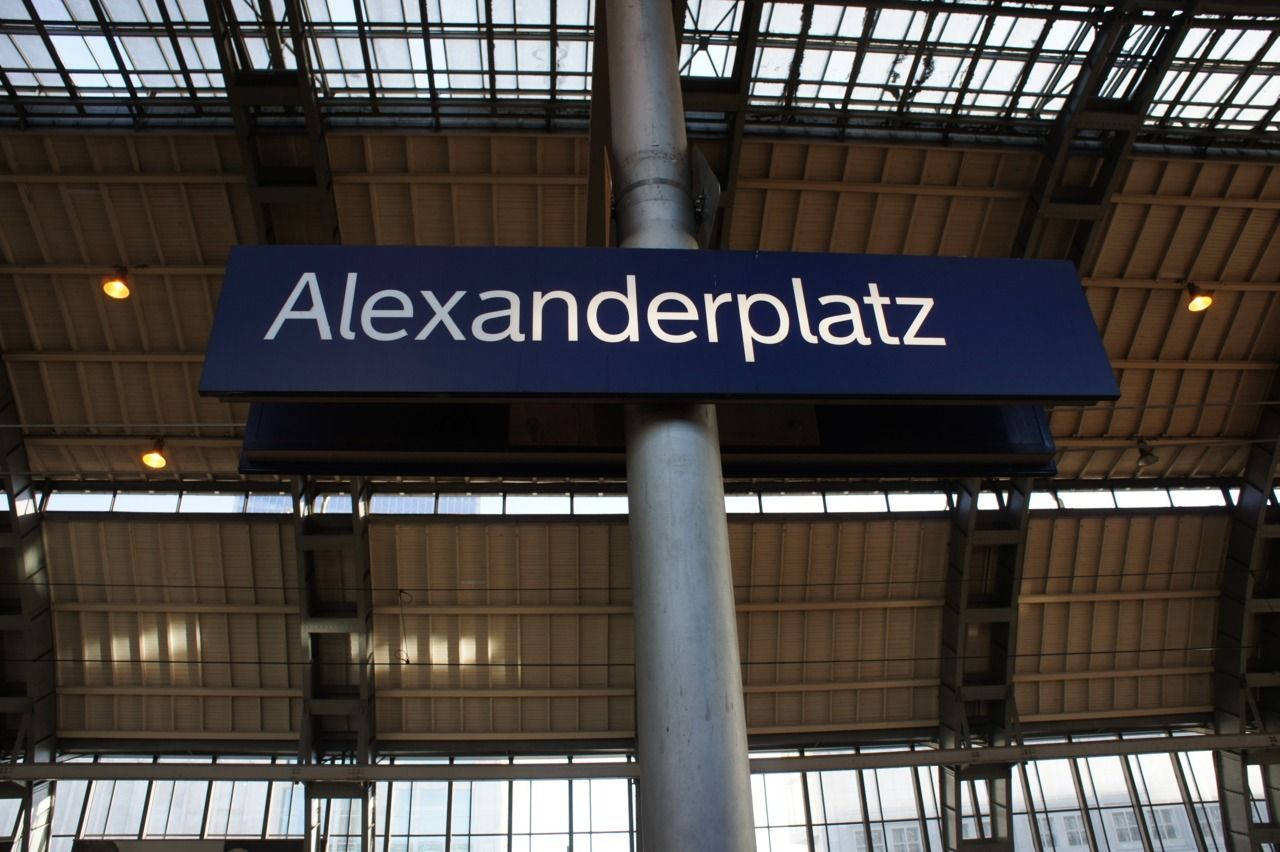 We headed for Berlin Hbf station after that and found luggage lockers to leave our big rucksacks behind us for the day. Finding another Starbucks we armed ourselves with the Tourist information offices wares and set about planning a route for the day. We walked to the Reichstag and there we bumped into the Berlin Marathon. Like London, Berlin has racks of self-hire bikes.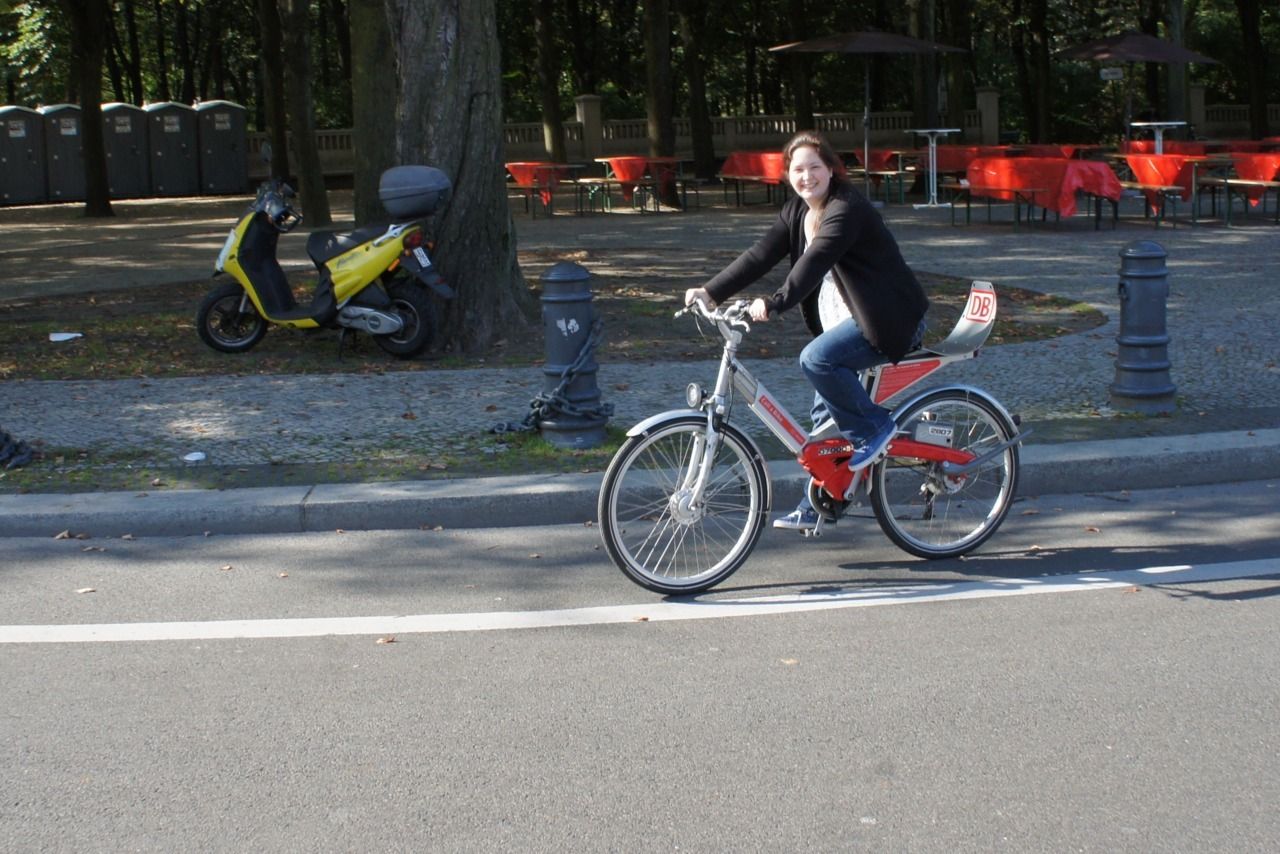 We signed up and got cycling. It's a really nice way place to cycle here and what hit us was the air quality which is fantastic! There was hardly any traffic - only a handful of buses which gave way to US! All the roads have specially marked cycle lanes which everyone has to give way to. The end result was a 30 minute bike ride from the Reichstag moving on past the Brandenburg Gate then onto Checkpoint Charlie past some remains of the Berlin Wall. On foot this would I believe have taken us a good couple of hours.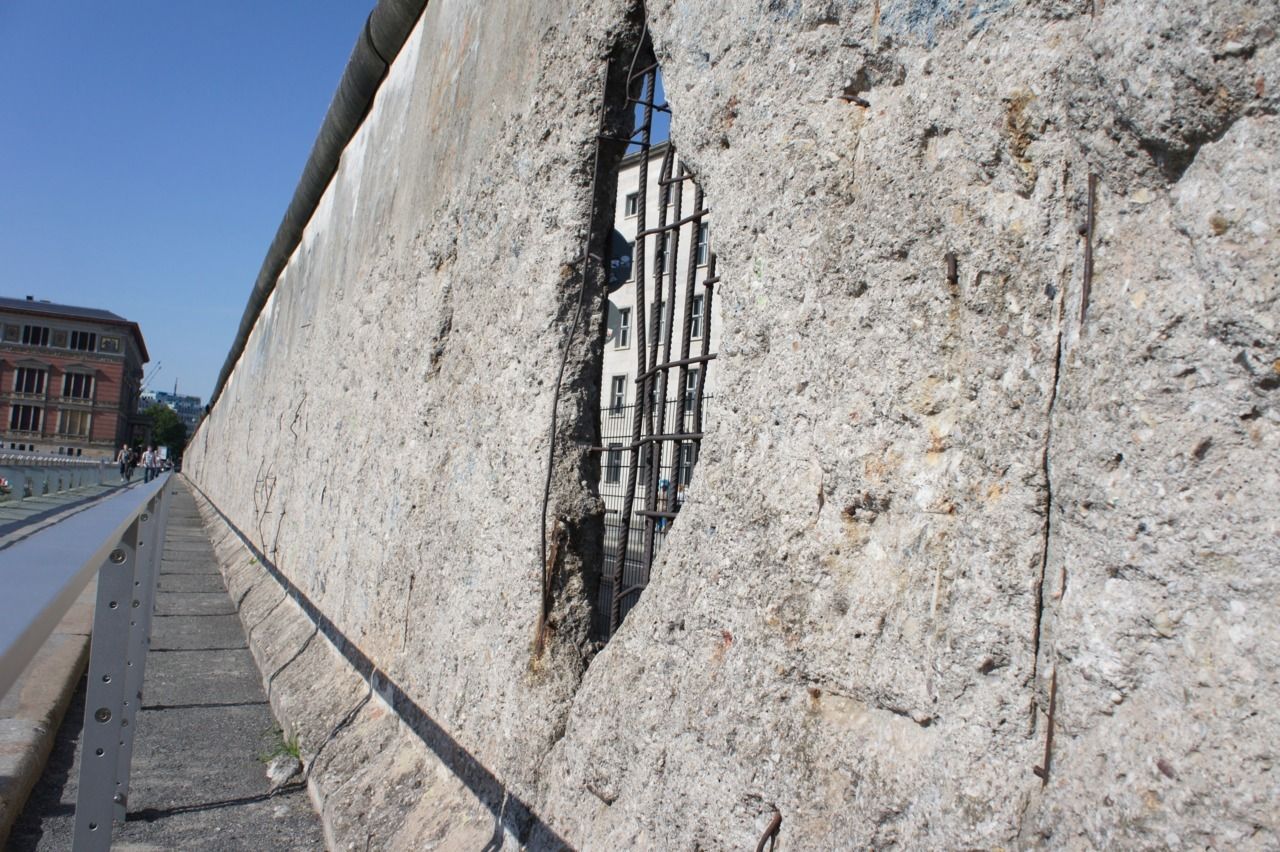 The remains of the wall are quite ominous. On our honeymoon so far we have looked at some steps, a wall and a pile of stones! I sure know how to show a girl a good time! The history of why the wall was built was really interesting and I had no idea it was pulled down in my lifetime - 1989. I think I need to read a few basic history books on Germany!!!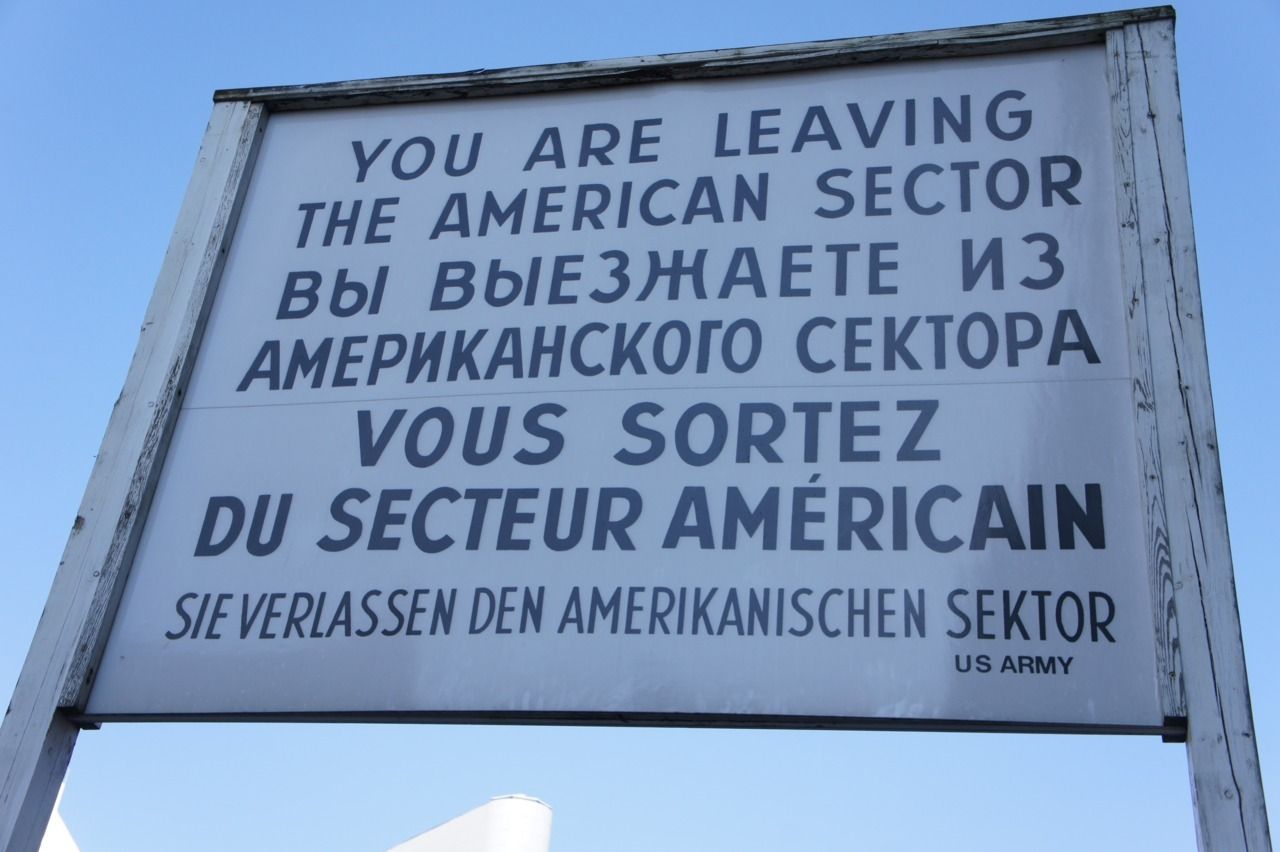 So we'd done some exercise - we have a confession to make here. We had a McDonalds. The branch next to Checkpoint Charlie (a very touristy area) was quite possibly the BEST McDonalds we've ever been in. The food was freshly cooked, the toilets were CLEAN! and best of all, no queue at 12pm.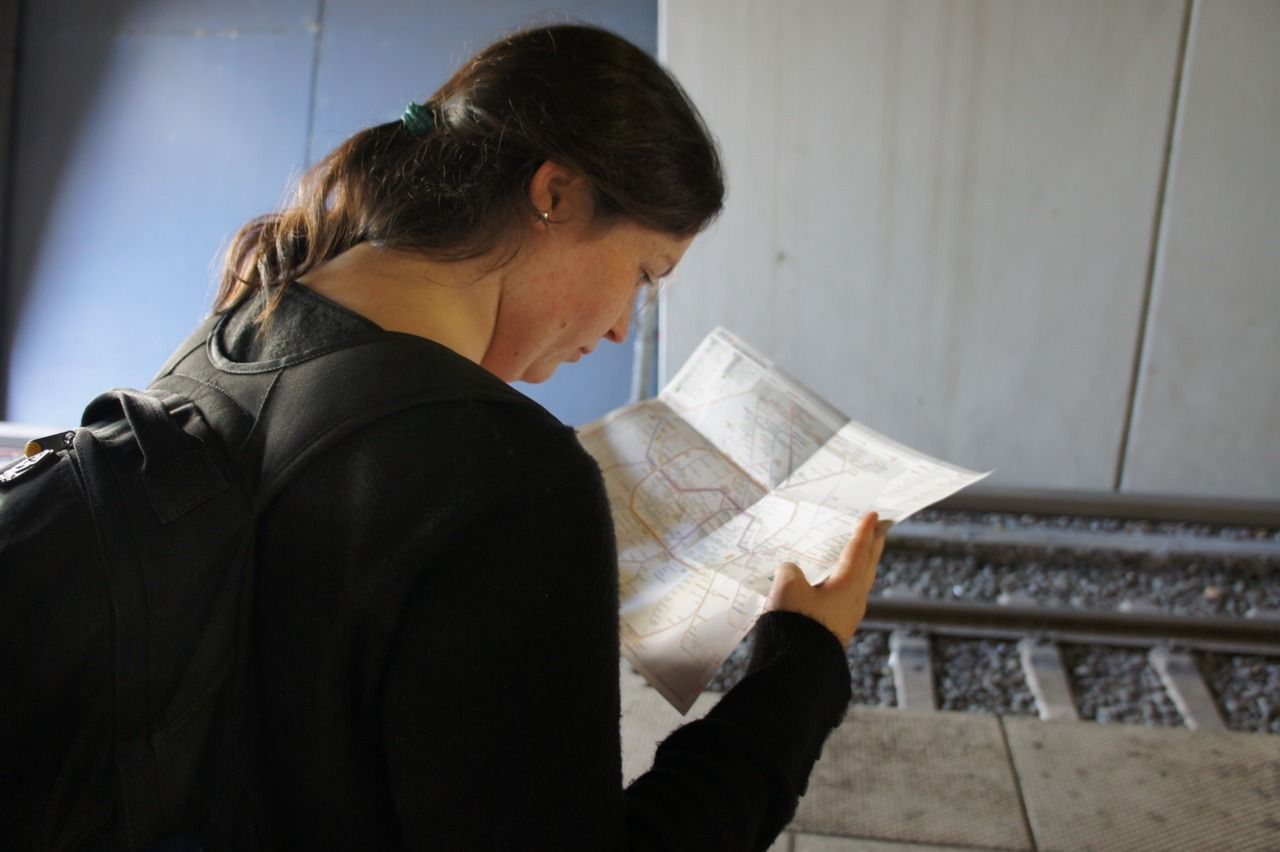 We took another short walk to the nearest S-Bahn station and headed for the Olympic stadium. It's a beautiful place. Very minimalist in it's design, nothing there that doesn't need to be - symmetry was abound. The stadium is of course where in 1936 Jesse Owen won Gold and upset Hitler's propaganda campaign that Blacks were 'less than' his Aryan race. €10 entry for two students, not too bad - a little expensive compared to the Colosseum maybe, but not too bad.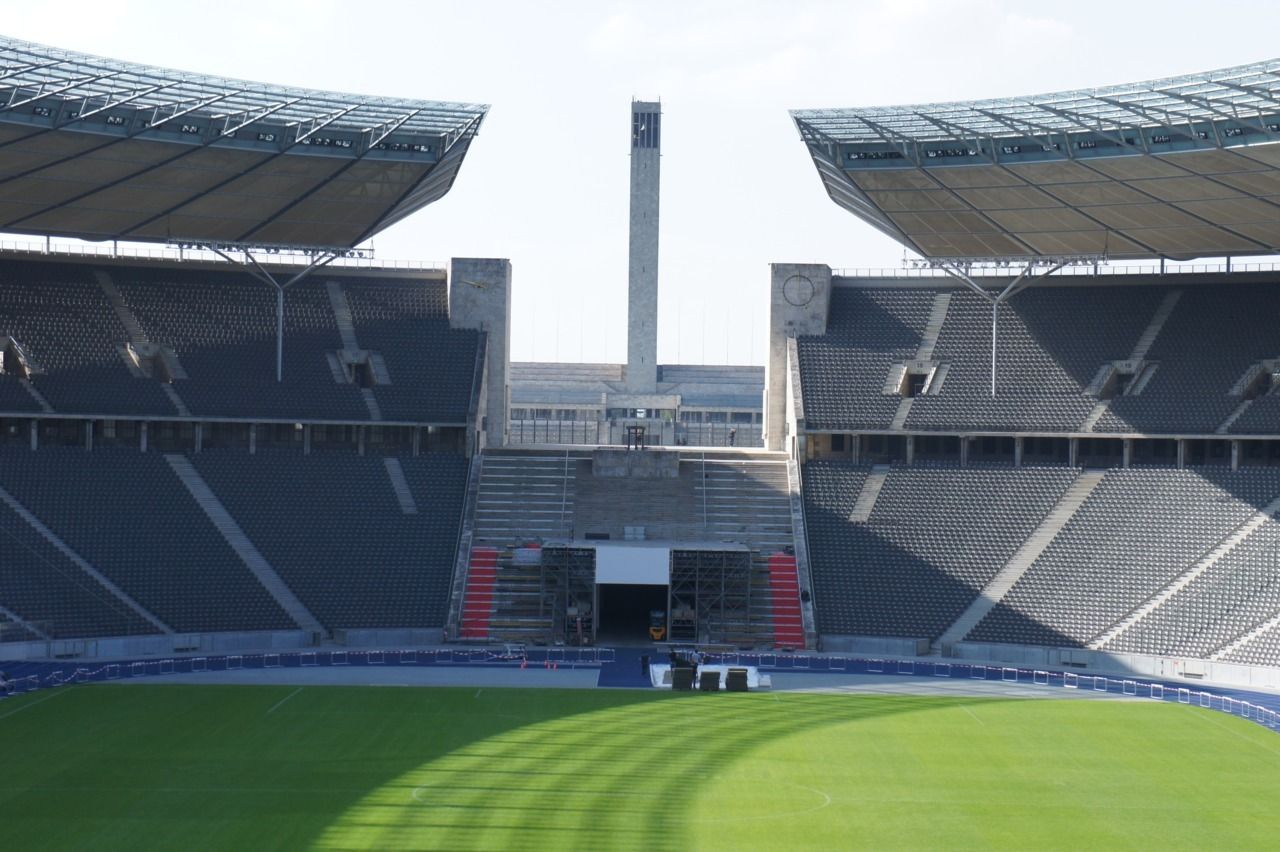 By this point it was only 3pm but it felt more like 10pm! We were both knackered! So we headed back to the main station (Berlin Hbf), collected our bags and made our way to East Berlin and our hotel for the night. It's a nice neighbourhood (or so it seems from a 20 minute stroll earlier) called Köpenick. We're overlooking the river out of the hotel room window. We're both ready for bed, big time. Just trying not the flake too early so as to try and give our body clocks a chance!
Tomorrow we're heading for the Bauhaus museum and possibly a few other coffee shops! Then at 8pm we depart Berlin (we will be back, it's a lovely city to exist in - the most inhabitable City I've ever visited!) bound for Paris. The sleeper train tomorrow is much more reasonable as we leave at 8pm and arrive at 9am giving us PLENTY of time for a nice long sleep. Good night guys.