Feeling very cosmopolitan as I write this post tonight… Sat in Munich Hauptbahnhof drinking a Starbucks and leeching off their free wifi for the next 2 hours until our sleeper train to Berlin.
We've had a lovely day today - quite stress free and it got off to a good start. The hotel we stayed at last night had a pool on the top floor which over looked the Tirol valley - and at 7.30am there was nobody in it which is always better than company. So after our refreshing dip in the pool, it was time for a shower and breakfast. What a breakfast! Unlimited bacon and eggs, I thought I'd died and gone to Alex heaven after continental breakfasts at every other hotel had been a little, well, unfulfilling compared to a good ol' rind o' piggy!
Catherine planned today, and what an excellent job she did too! We boarded the 10.36am Innsbruck - Munich EuroCity service and we had our own compartment. We found this rather exciting as we were cut off from all the other humans onboard - bliss! We then headed for Dachau - which as you may know was the first, and model for all other, concentration camps.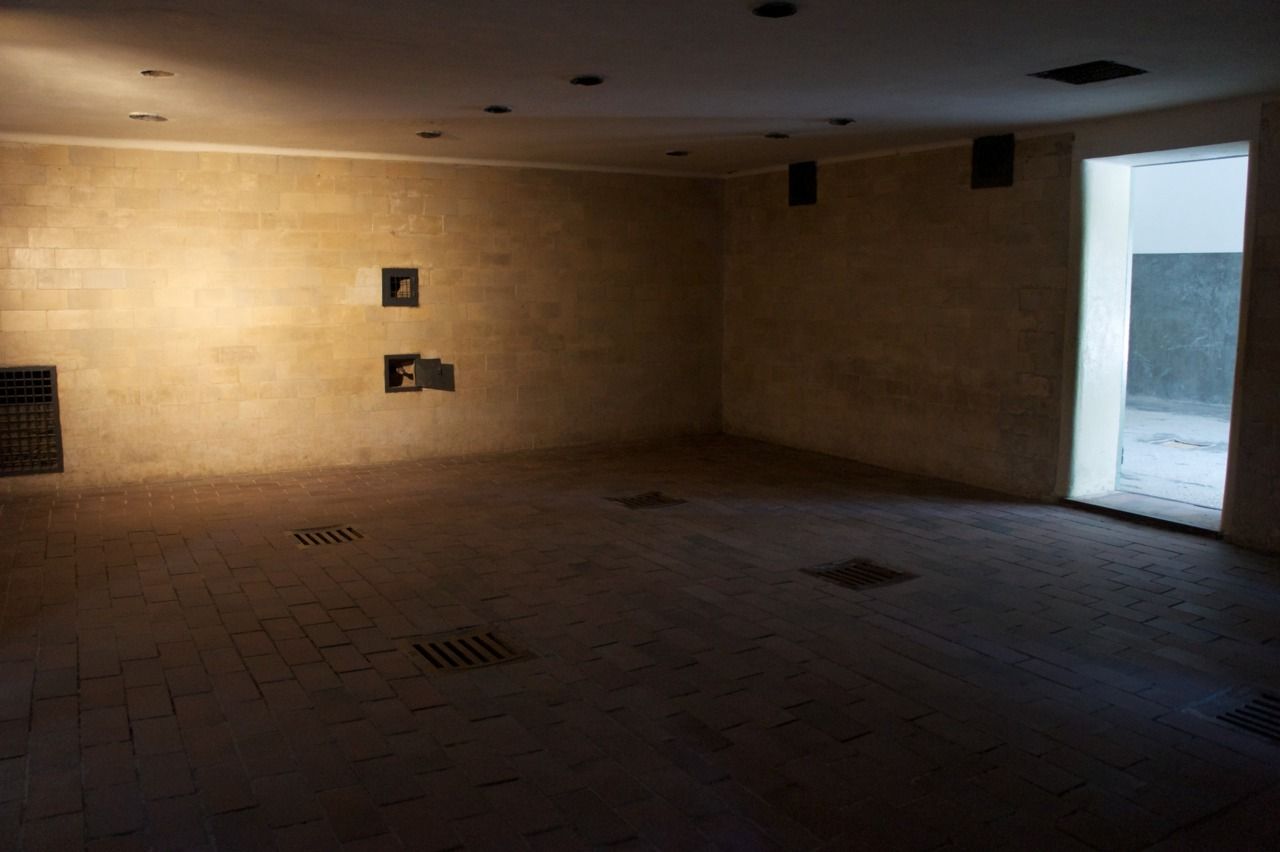 It is strange visiting somewhere like this. Neither of us have been to one before and a dark mood came over us both when we entered the crematorium. It sends shudders up your spine when reading the information boards detailing some 11,000 people died in the original crem. So many infact, that they had to build a second much larger one which was responsible for the death of another 40,000 humans. 40,000 people like you or I. It's really quite a morbid thought - shocking that humans could do that to other humans. Of course this nothing compared to 6 MILLION that were exterminated at the other camps around the area.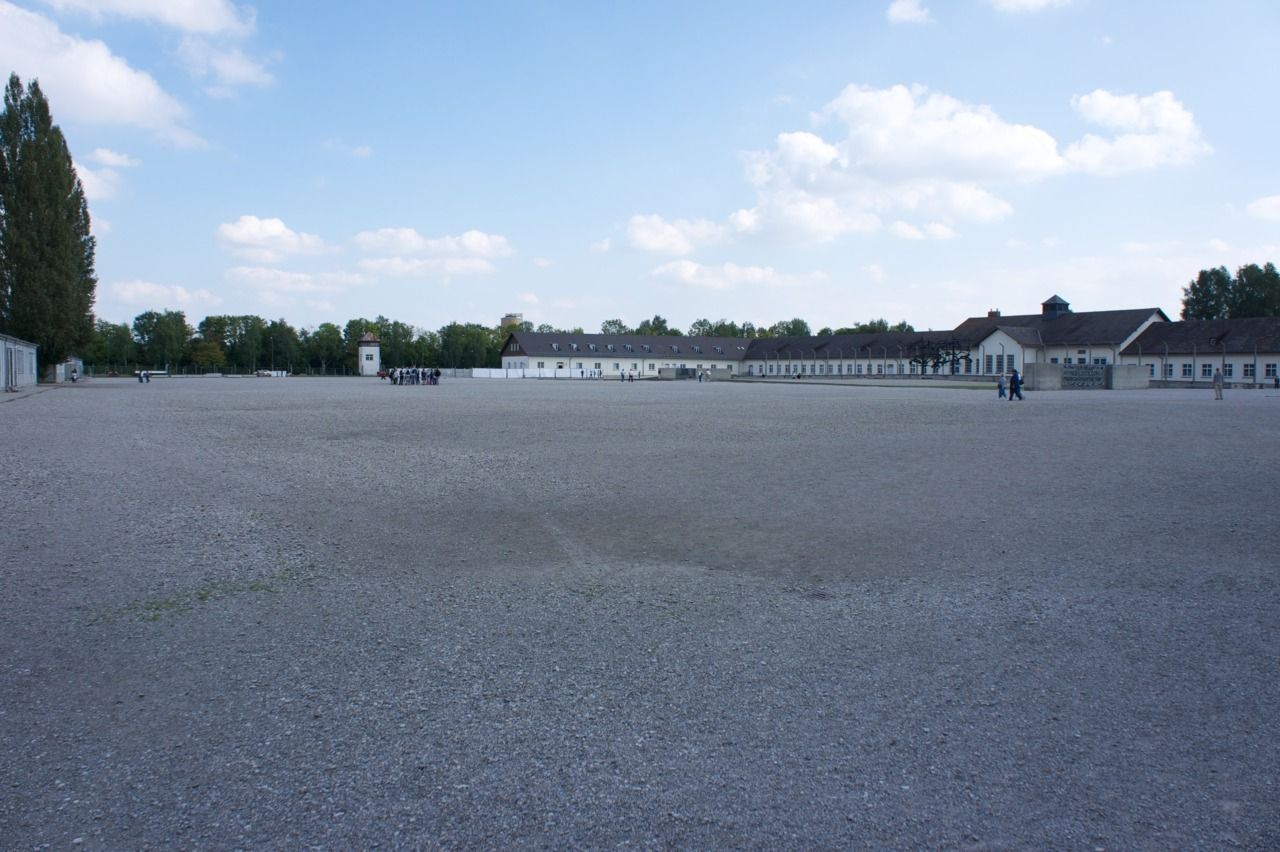 Dachau was of huge strategic importance to Adolf and his SS chaps. It was the first concentration camp and was the main training headquarters for his SS officers. They experimented here and rolled out "successful" schemes to other camps. Like the gas chambers that were famously used at Auschwitz, they were designed but never used for mass extermination here. Right down to fake shower heads so that the Jews wouldn't question too much. I found this room perhaps the most difficult to comprehend. A mass extermination room. It's just sick.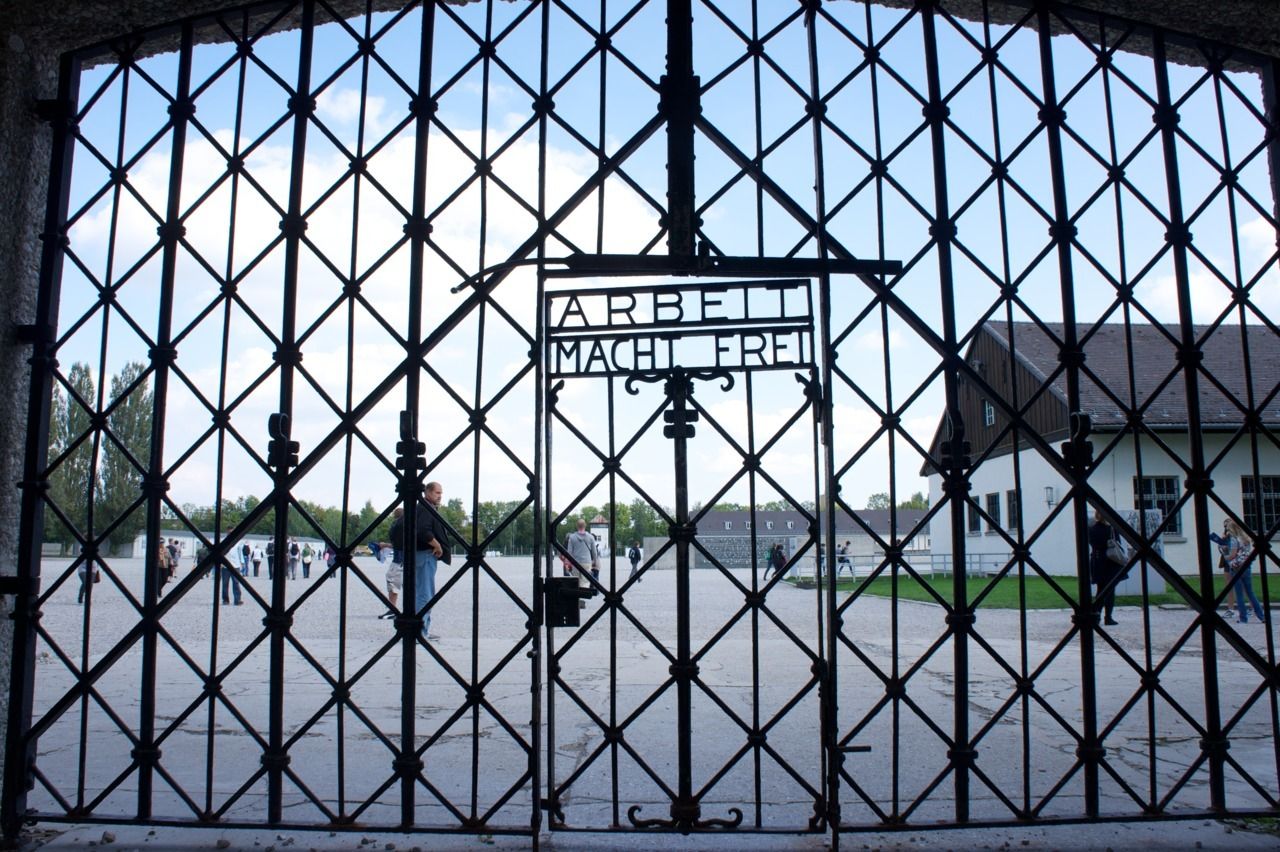 Anyway, we wandered around the site for the next 2-3 hours and wore our feet out. It's huge and what's left is only about ¼ of what used to be. There is a museum with more information that it is possible to take in in one trip. We eventually left through the main gate which has the words "Arbeit Macht Frei" built into it "Works makes you free" . Quite some first impression for a scared prisoner of war.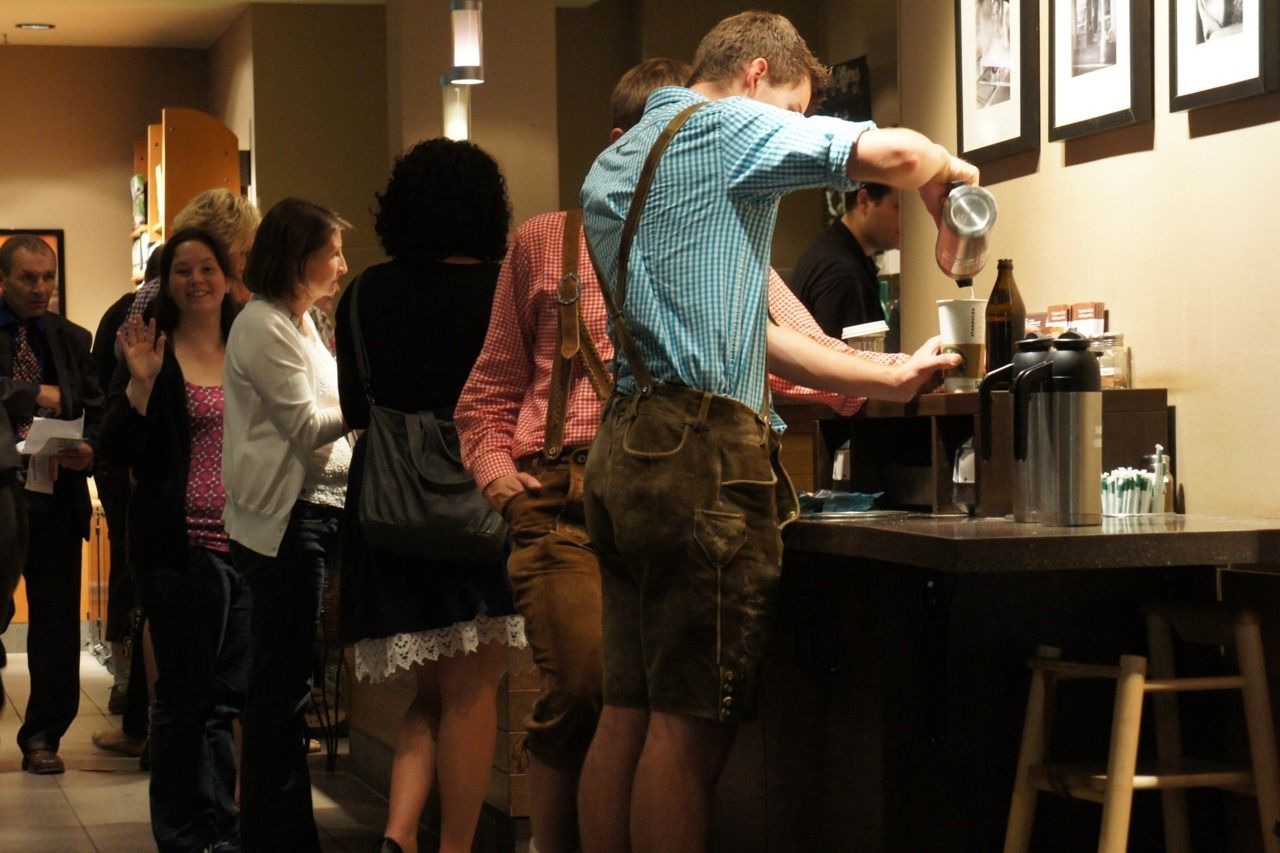 We returned to Munich where there were an awful lot of people walking around in fancy dress. I mean, traditional dress! Lederhosen on the boys and Tracht on the girls (the pretty dresses). Something must be going on we thought, and it was. Oktoberfest! Only the biggest drinking festival in the area. Interestingly only beer that is brewed within the city limits of Munich is allowed to be served at the festival - and you must have reservations for a specific tent in order to be served.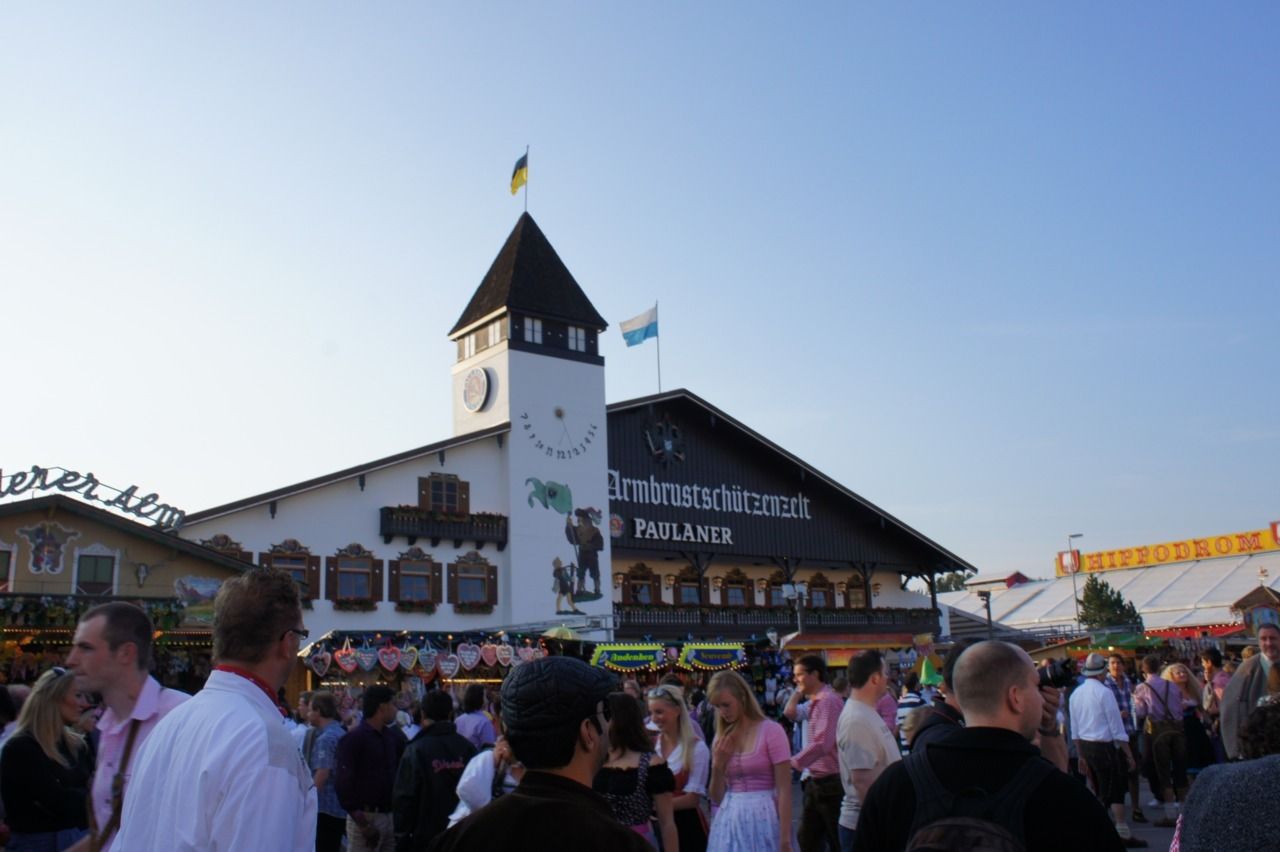 We went along without reservations for a look at the spectacle and bought some chocolate strawberries! NOM NOM!! There were many teenagers running around being drunk - some being stopped by the police and having their spirits confiscated. Hehe! Some adults however were quite a lot the worse for wear - one being carted off on a stretcher with a drip attached! When will they learn!?!?!
So that brings me to the end of today really. All that's left is a 90 minute wait in Munich Stations Starbucks for our sleeper train to Berlin as I've already told you I think. Looking forward to Berlin tomorrow. Will keep you all posted as much as possible! Good night!