I'm sure you all know by now that we spent today at the Italian Grand Prix. Formula Una!
I can honestly say that I've never been quite so hot as during todays race! Between us we drank 3 litres of fluid and there were no toilet trips for 4 hours!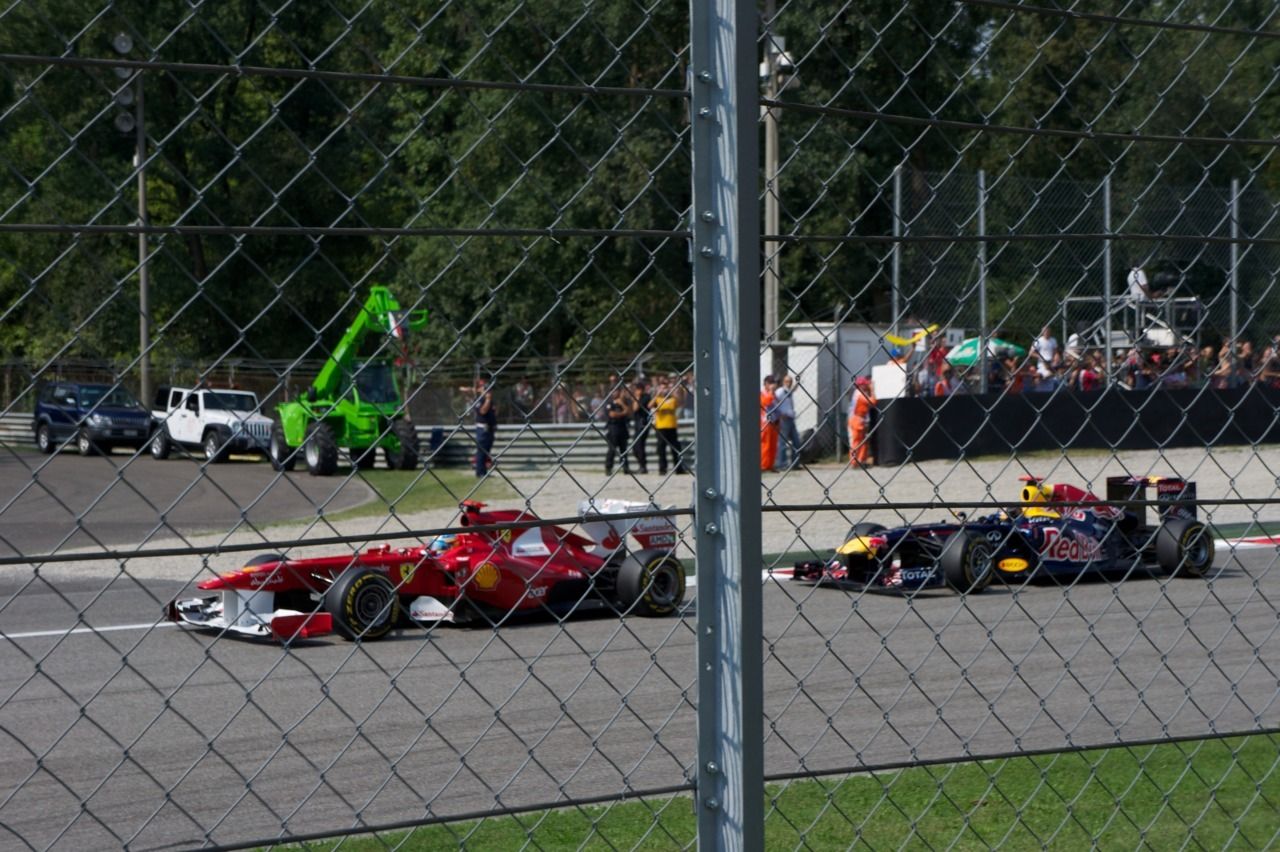 We arrived at Monza by train (of course!). When we arrived there was a fleet of free buses awaiting us to take all the fans to the circuit which took about 15 minutes. We got chatting to an American couple who'd lost their tickets the day before and been reissued with replacements by their tour company. Get this though, they originally had a grandstand seat on the parabolica but got upgraded (for free) to an air conditioned box overlooking the grid!!! Lucky Yanks!
We arrived at the circuit and headed for the back of the circuit where there were lots of General Admission areas that still had space. Our spot overlooked the exit of the 'Variante Ascari'. There were two fences between us and the track. One at chest height and another at 12-15ft high. No chance of looking over this then, only through it!
The noise. Oh wow! The noise! It was just simply incredible. I mean, we must have only been 5-10m from the cars as they booted it driving down towards the Parabolica. Full throttle sounds goooooooood!
During the race we couldn't see a screen so we would have had no idea of the running order without regular updates from my Dad through WhatsApp (which uses kb worth of data, perfect for abroad!). Big thanks to him - it made much more sense knowing why Button suddenly leapfrogged Hamilton and Schumacher in only a couple of laps!
After the race, maybe only 5 minutes, the Marshalls opened up the circuit for the fans. We walked the wrong way back round the circuit via the two lesmo corners so as to give the Tifosi (Italian fans) time to leave the circuit.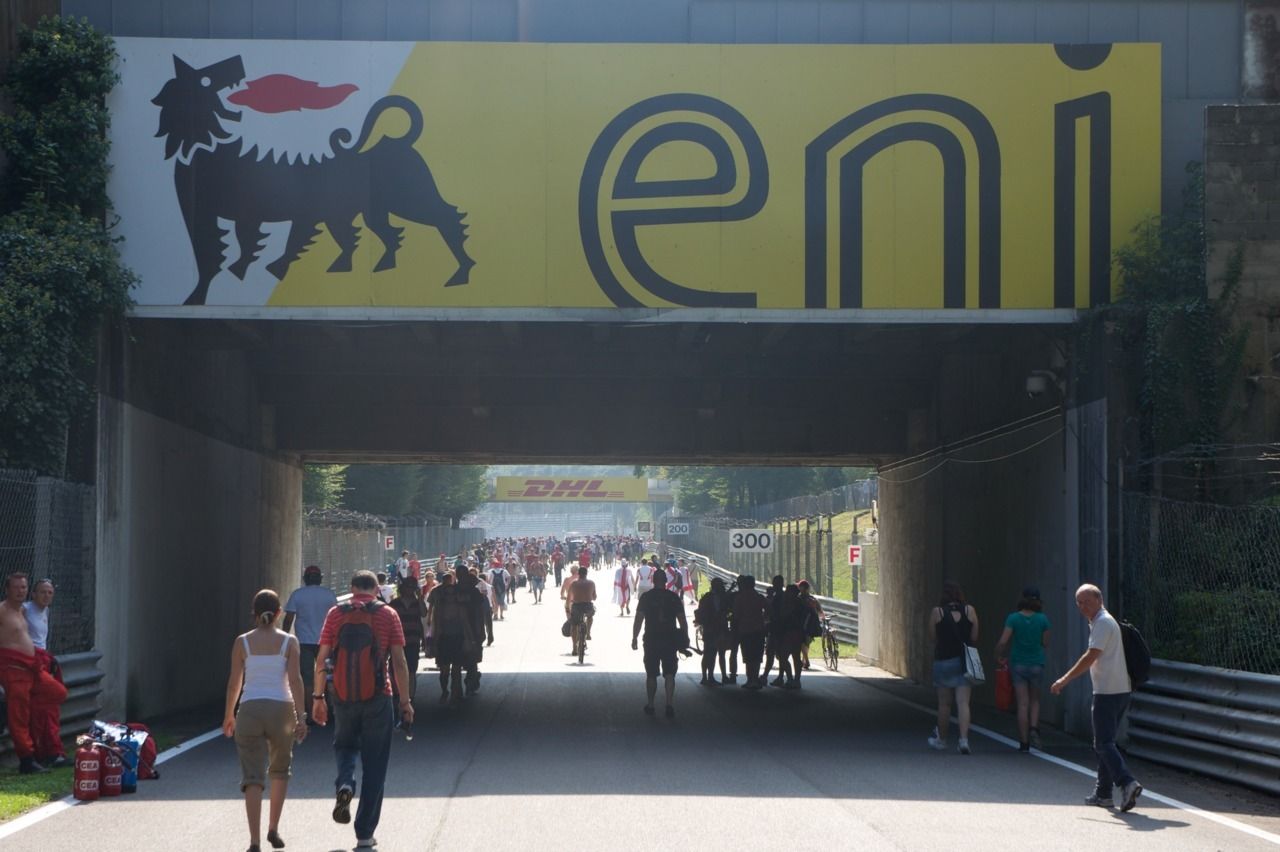 We saw a campsite right next to the first chicane that was a sea of sights to behold. An entire shopping trolley filled with empty beer cans. Some people had evidently been sat atop their caravans during the race. Others had brought their own scaffolding! Only in Italy one feels!!
The atmosphere walking round the circuit was fantastic! Thousands of people / mopeds / cars / vans / trucks and bicycles flying around the circuit weaving their way between the fans. Can you imagine Health & Safety letting that happen in England?! The post-race walk will stick with me for a long, long time!
Next Grand Prix on our list is the British one at Silverstone next year! Bring it on!
Tomorrow, a cruise up Lake Como and a quick one night trip to Poschiavo in Switzerland.