In October of last year I built a new server. It was a bit of a rushed job to be quite honest as I'd just emigrated and was doing important stuff like buying furniture, cars and finding out just how expensive Whole Foods is. This entry details some much needed love and attention over the last few days that I've been able to bestow upon my workhorse.
I name my primary systems after South Park characters. Befittingly my primary Plex VM is named Cartman (as the VM is 'inside' awesomo). Get it? Good.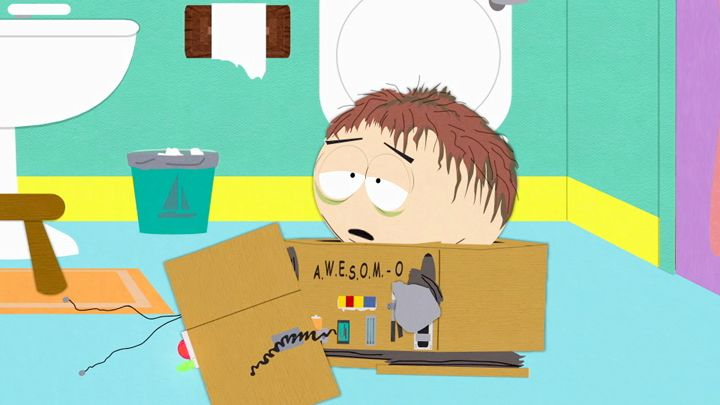 As I said above I built the server in kind of a hurry and good enough had to do. However, things were getting a bit toasty in there. The watercooled Xeon E5 2690 v2 CPUs themselves were fine sitting at around 40c but the PCH (kind of like the Southbridge) and RAM were hitting 70c+ constantly. I only found this out this week when I decided to see if I could get IPMI working.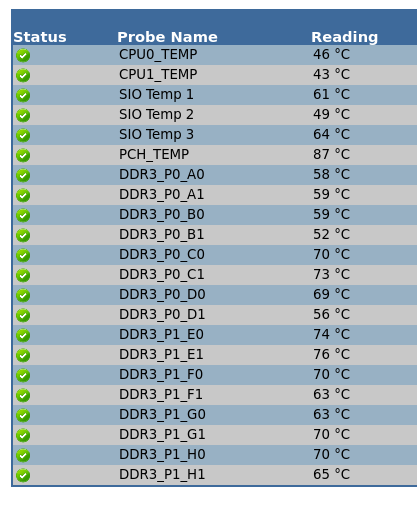 After some back and forth on the serverbuilds.net discord server it looked like the culprit was a few things.
Firstly, my cable management job was really pretty terrible. Second, the fans I'd ordered for the middle fan wall weren't static pressure optimised. Third, turned out I'd ordered two ULN (Ultra Low Noise) Noctua fans for the two rear 80mm fans. Those things combined made for a serious heat build up.
This probably contributed to an SSD failure that also happened this week.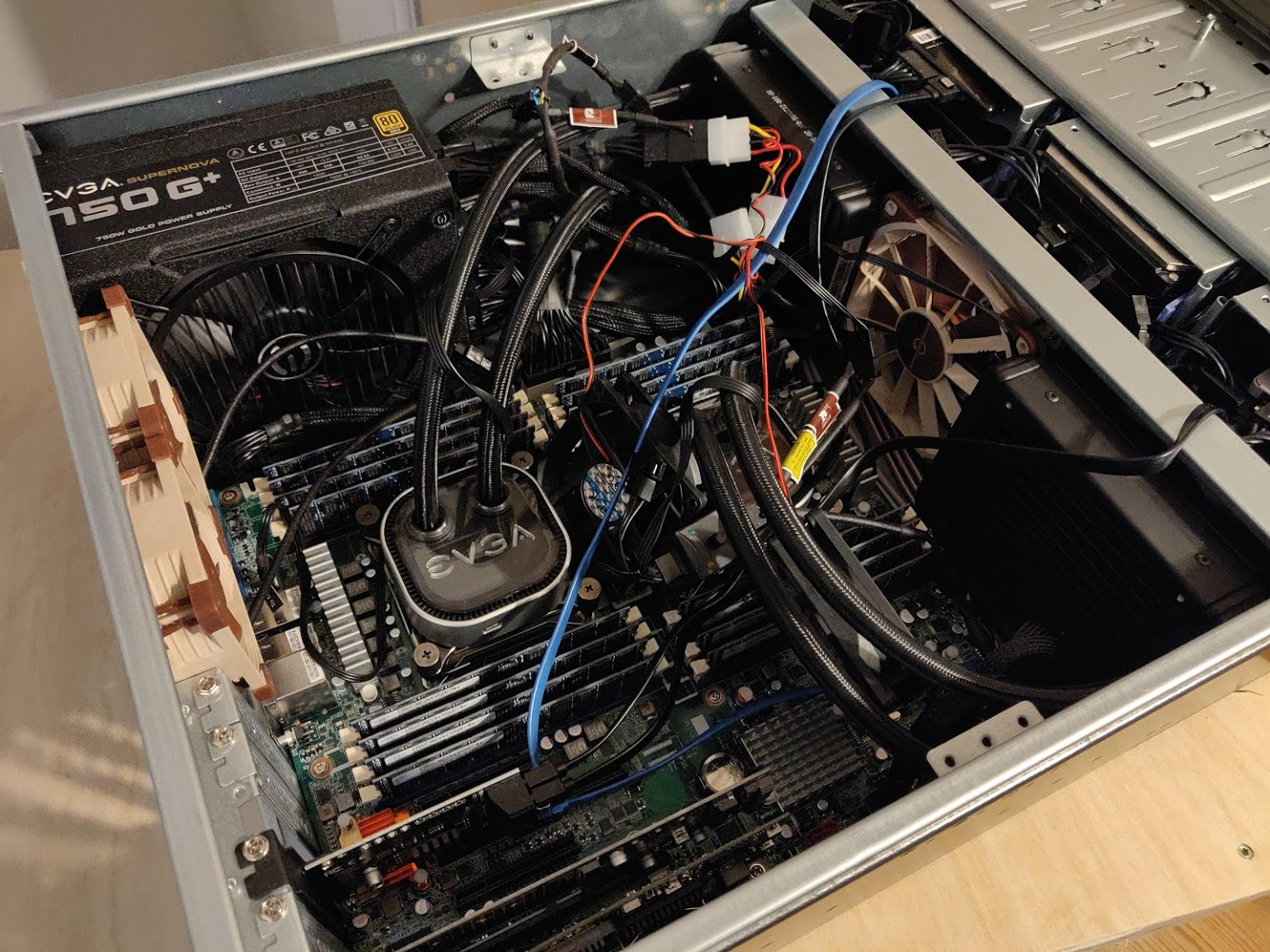 As you can see above it was genuinely pretty terrible. Airflow blocked and disturbed everywhere you looked. I ordered some new fans and set to work cleaning up my mess.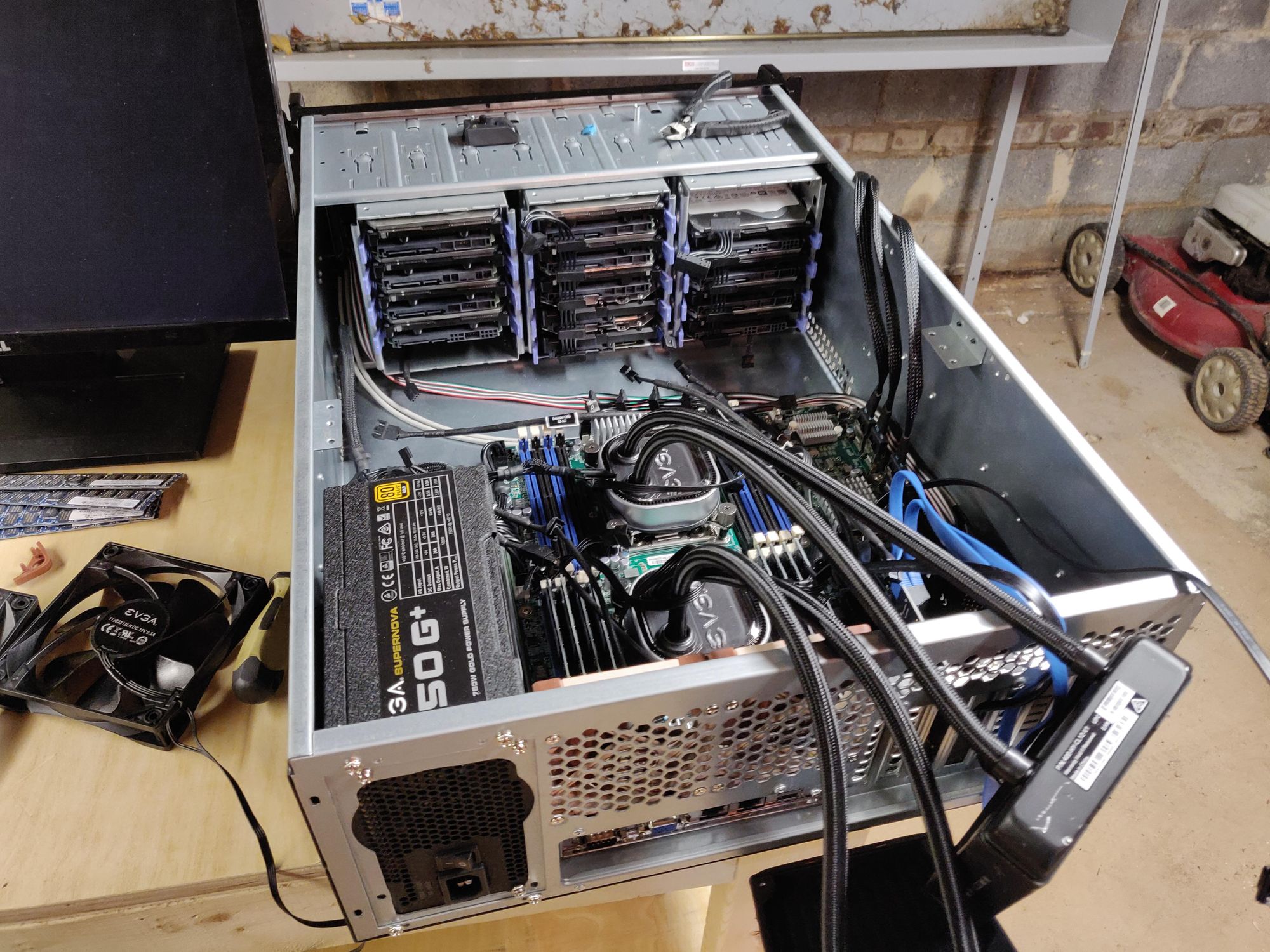 I did make some custom power cables for the sata drives at the front but the female connector tail terminated at the top of the case. I set about swapping it over to the bottom for a cleaner end result. I bought 2 packs (for 4 total) of these power cables to make them.
After about 10 hours worth of cable tying and tidying the end result looked much better, I think you'll agree.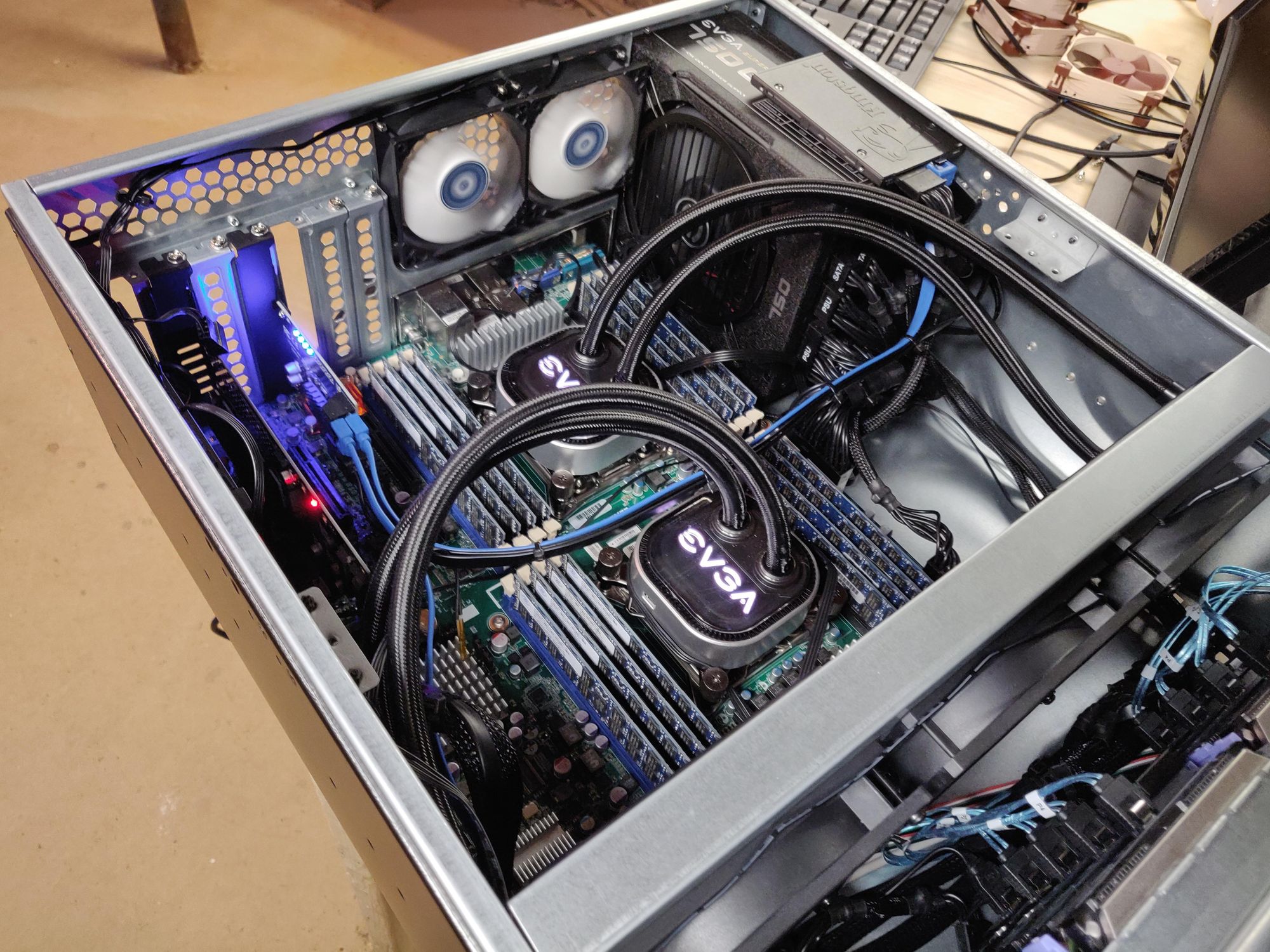 I found space that I never knew existed. There are two SSDs (and a bunch of PSU cables) between the PSU and the right wall of the case plus a further 2.5" SSD on top of the PSU. The SATA power cable had 3 connectors, in case you were wondering. There's also a lot of space behind the USB / Power button area on the front right of the case but my SATA cables weren't long enough to reach there (top right of the pic above).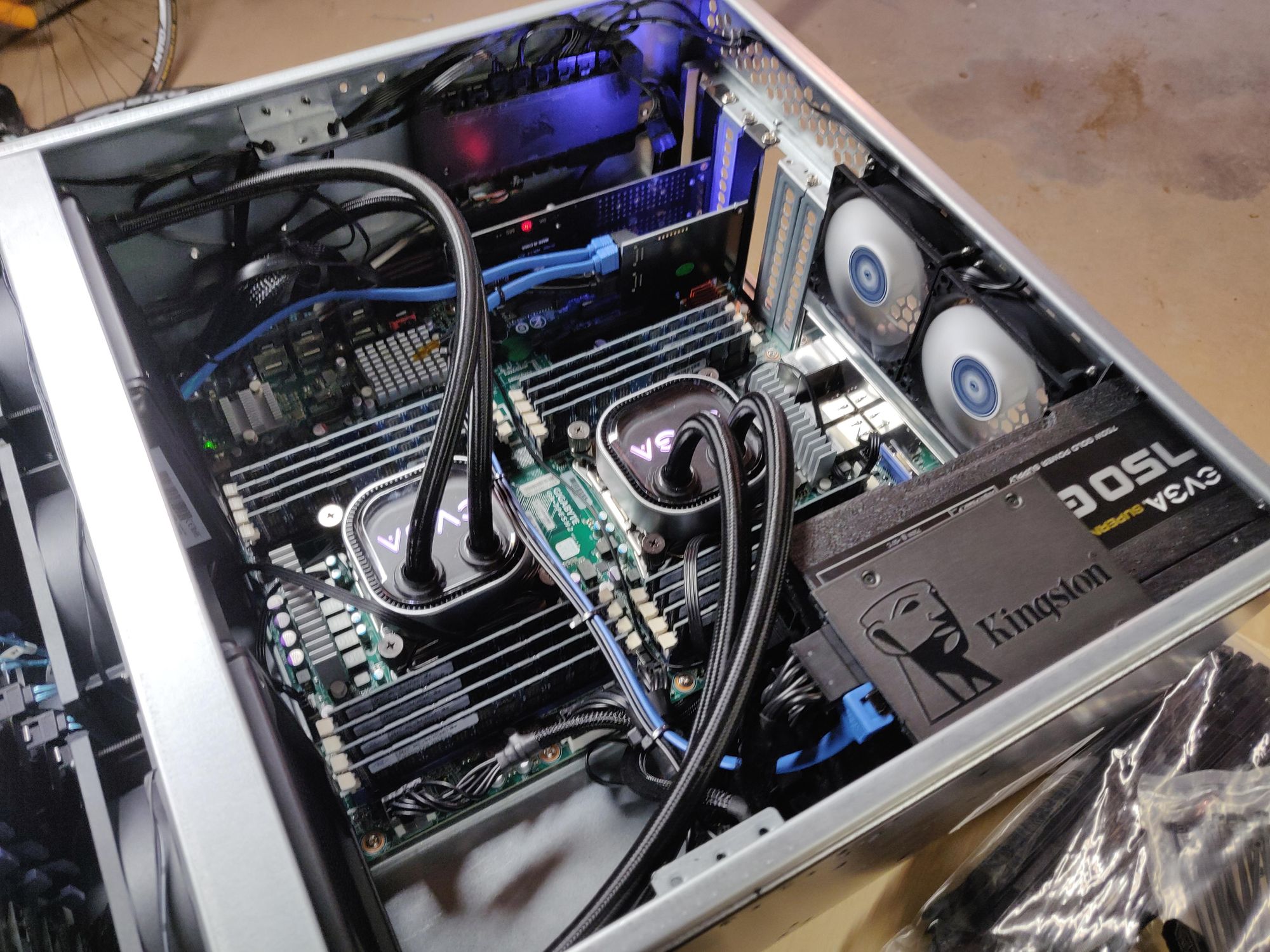 I also broke out a device I bought on Prime Day, the Corsair Commander Pro LED and Fan controller (visible in the first pic in the above gallery). It plugs into a USB header and give you direct control over up to 6 fans in software. Downside? It's Windows only. Upside? This is a virtualisation server so I just passed the USB device through and it worked fine. If the Windows VM isn't up the unit just runs off the last fan curve you configured until told otherwise. Nice!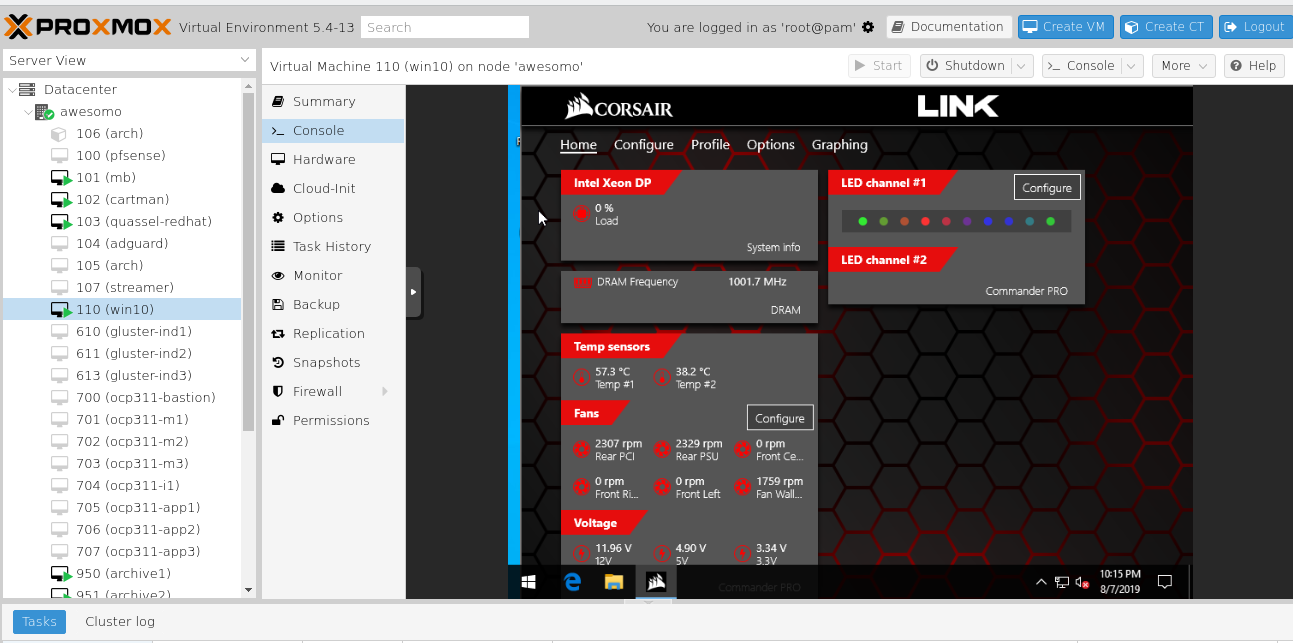 Eagle eyed readers will notice I also disabled the 3 fans in the front of the hard drives. I found they actually increase temps inside the chassis. Madness, but truth.
Time for the acid test. What are the temps like after 6 hours of running and deliberately stressing the system?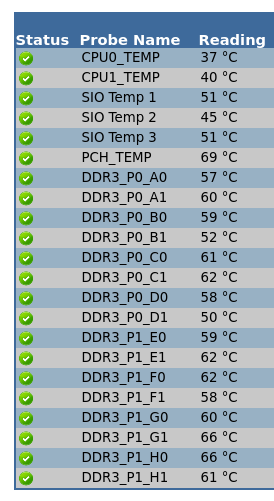 So. Much. Better.
I'm extremely pleased with the outcome of all this work. I nearly gave up on the Rosewill case but am glad I listened to JDM_WAAAT and bought the right fans for the case. Awesomo is now a happy chappy.