We woke up this morning in Wilby, Norfolk and are going to sleep overlooking Lake Geneva from Yvoire (see the stunning pics).
The flight from Stansted to Lyon passed without much interest except for the pilot not understanding the difference between local time and local time. "Ladies and Gentlemen, upon landing in Lyon the local time will 2pm.. *pause* .. UK local time .. *even longer pause, cabin crew laugh* .. and the time in Lyon .. .. will be .. .. 3pm when we land *plane cheers!*. We had a good a cabin crew who introduced themselves with "we are running a half full, or half empty depending upon your outlook on life, flight today!".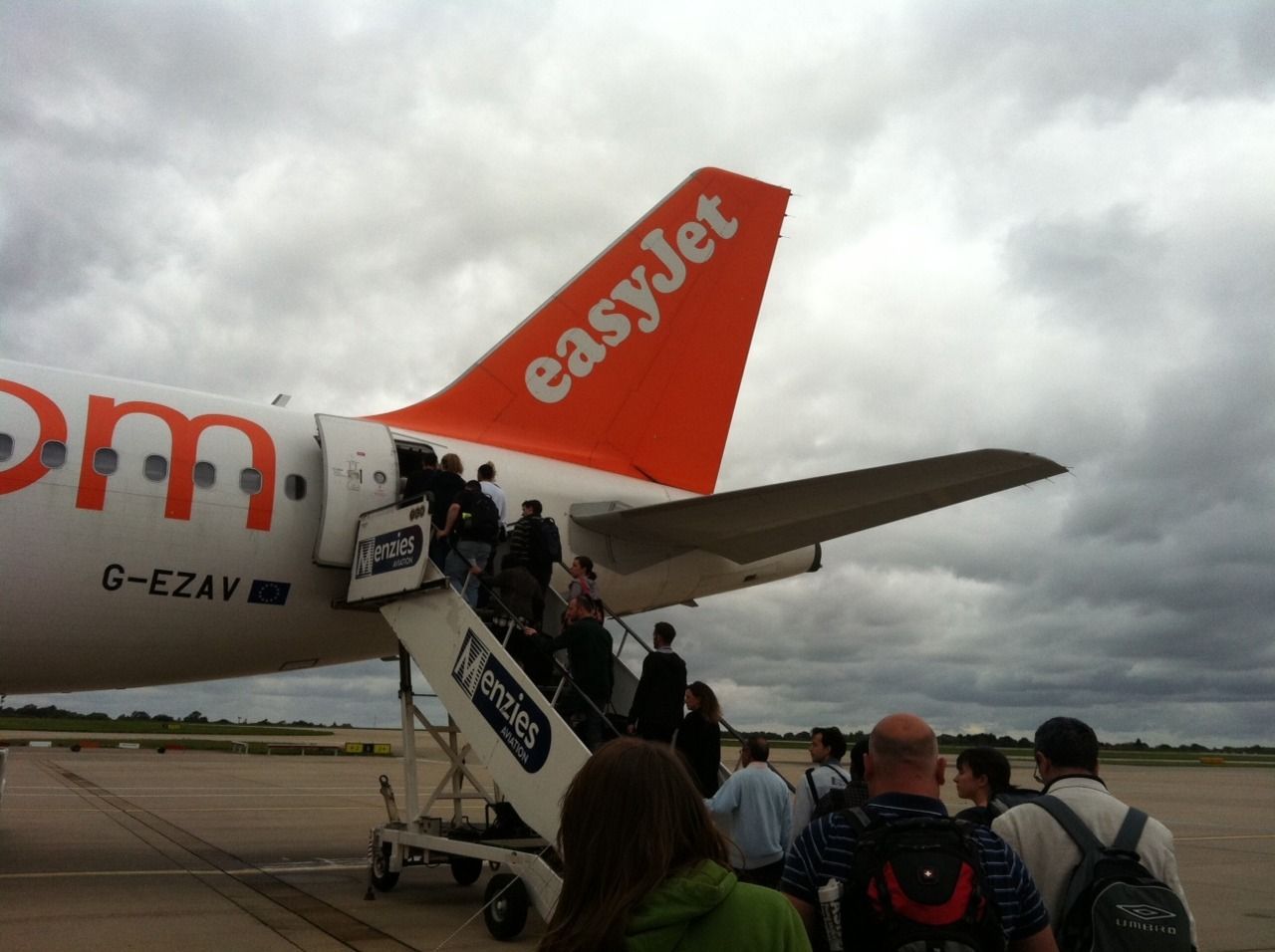 So then. To the trains! We made our way to the TGV station attached to Lyon airport and attempted to make our reservation for the train in 2 hours time. The word "full" came back from the other side the desk and we panicked slightly. Not to worry though, we had an iPhone. We quickly hopped onto the next tram into the centre of Lyon and left Part-Dieu bound for Geneva.
A beautiful route followed winding it's way through tight valleys with impressive scenery. We arrived in Geneva a full 2 hours earlier than if we'd caught the TGV! This meant we could sneakily hop on the earlier ferry across Lake Geneva from Nyon - arriving at our beautiful hotel by 8pm. We stepped off the ferry and walked a few steps and Cat remarked "oooh that looks like a nice restaurant, let's go there later!" Alex said smugly to Cat, "that's our hotel!"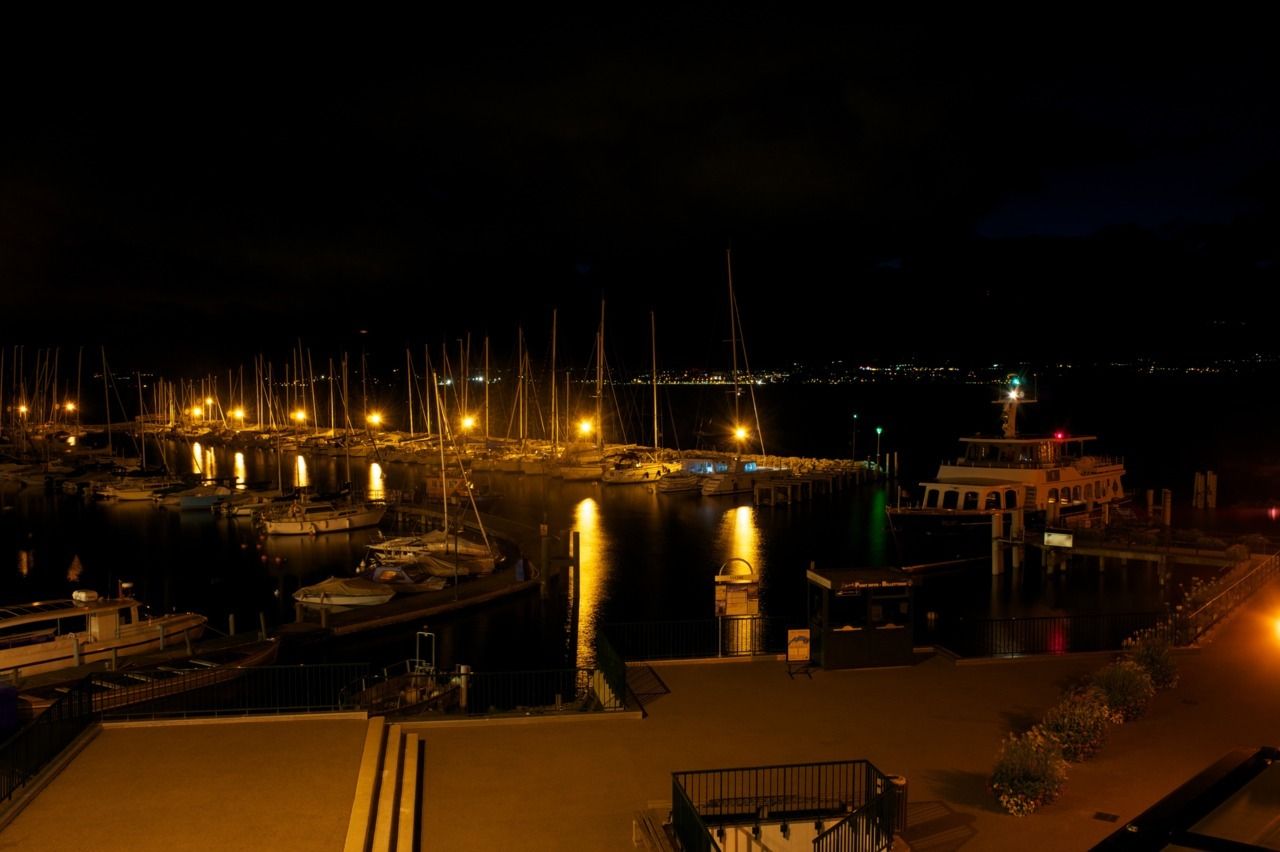 The view from our hotel room is possibly one of the most picturesque I've ever encountered - it took a full 10 minutes to stop looking it even though our tummys were calling us down for dinner. And WHAT a DINNER!
The restaurant attached to this place is, without cliche, the most fantastic I've ever eaten at. The steak was about an inch thick. The wine list was EIGHT pages long! Cat had some curly seafood things that were again delicious. There are not enough superlatives to cover the meal we had here tonight - and to top the magnifique food, what a view.
So readers. Day 1 complete. And 2 very happy campers!