Here I am, back in Raleigh. Fresh back from LinuxFest North West 2019 in Bellingham, WA via Seattle. I gave a talk on Home Automation with Linux that doesn't rely on the cloud, spent lots of time hanging out with the Jupiter Broadcasting crew and mooching around downtown Seattle.
This was the first time Catherine or I had visited Washington and we were taken aback by the beauty of this place. The stereo-typically grey skies were taking a break this weekend and it was wall to wall sunshine in the low to mid teens for temps.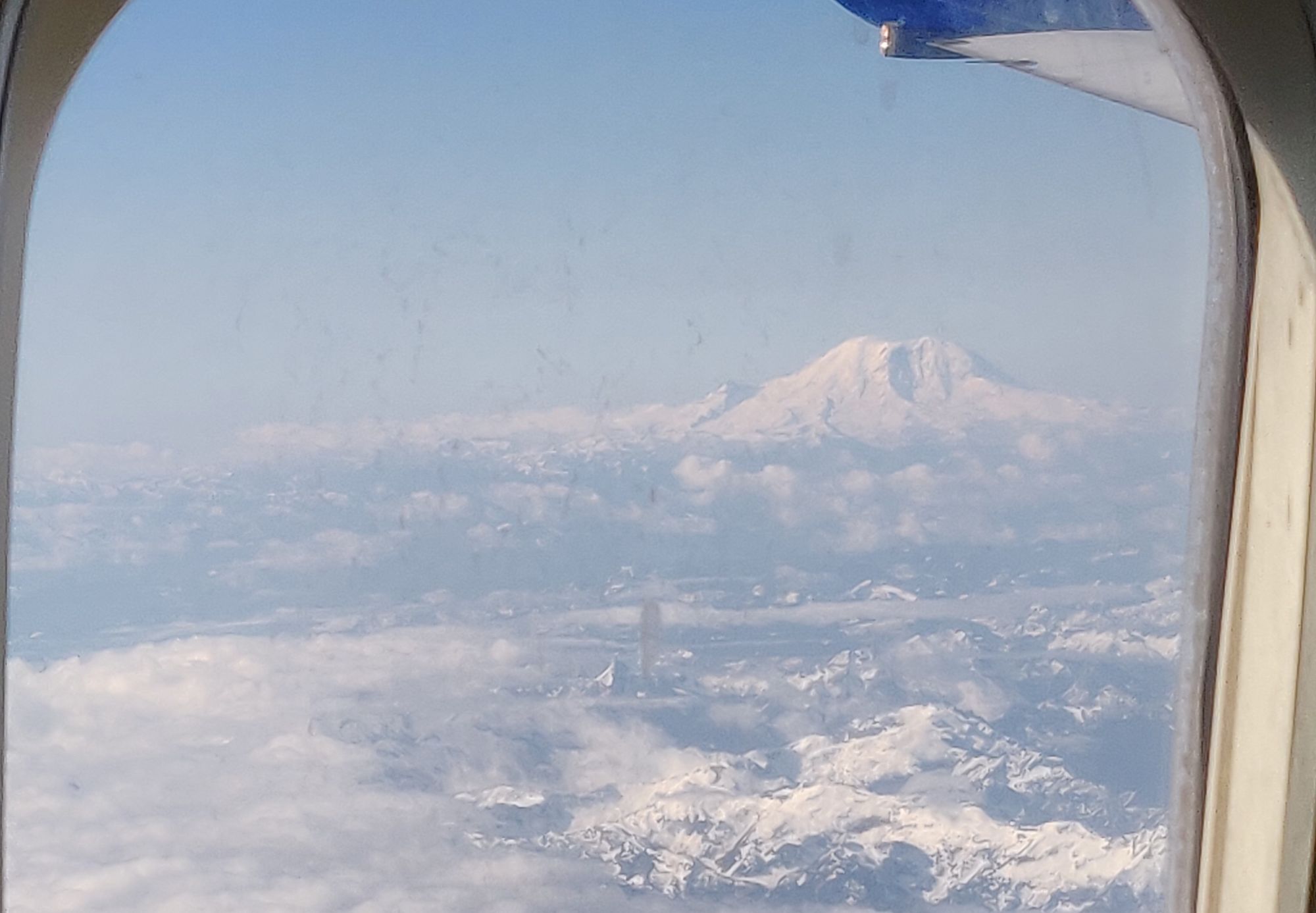 Of course, flying from East to West we get some extra hours in the day. 3 to be precise. Our flight left Raleigh at 7am so an early alarm beckoned. We arrived into Seattle around 10am, picked up a lovely chap called Ian via the JB telegram group and set off for the studio. Along the way we stopped off in downtown Seattle at King St to pick up Peter who'd traveled from Grand Forks, ND (home of Noah Chelliah no less) for 30 hours on an Amtrak train.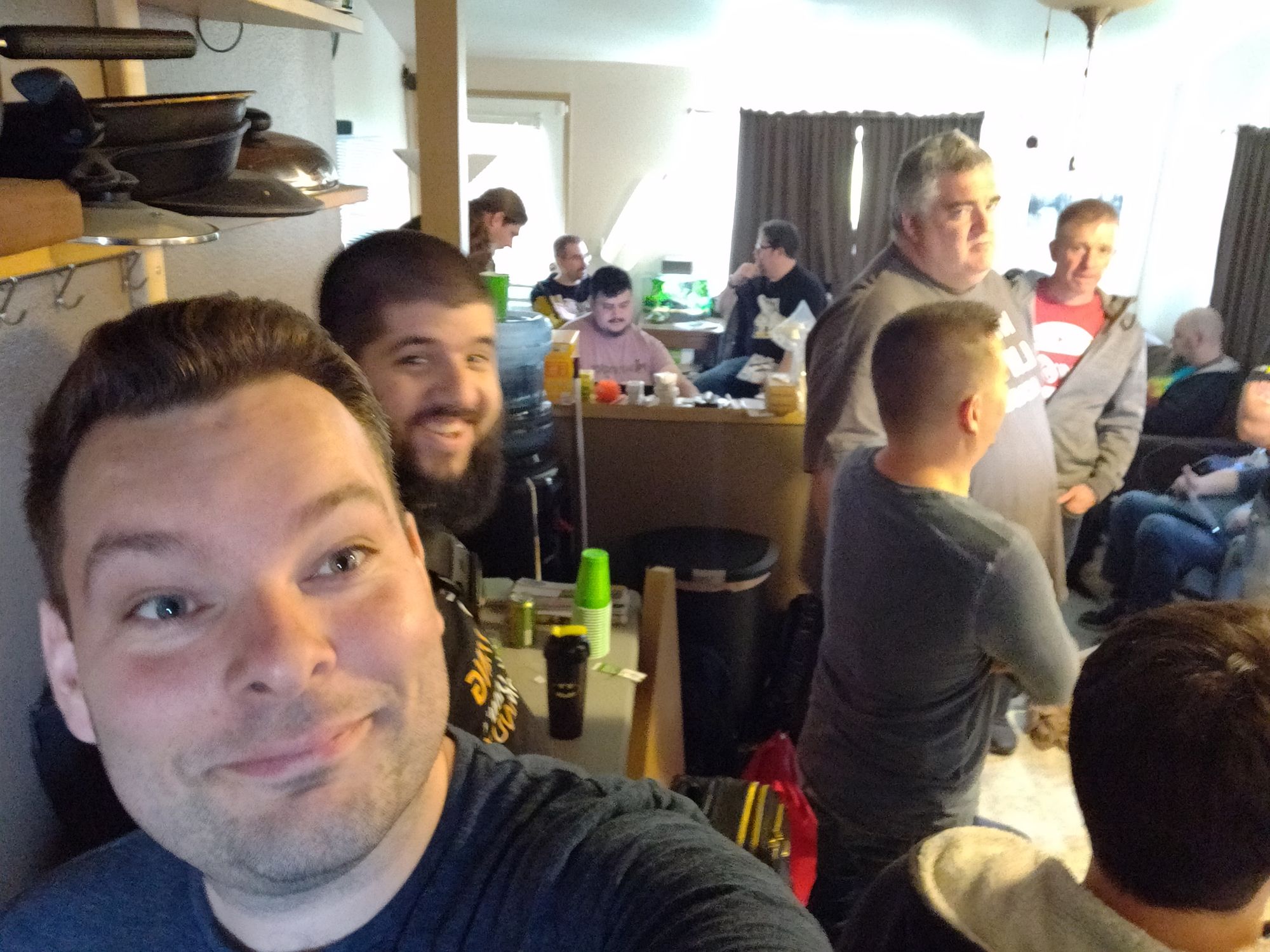 We arrived at the "JB One" studio just in time for some delicious Thai food with the crew.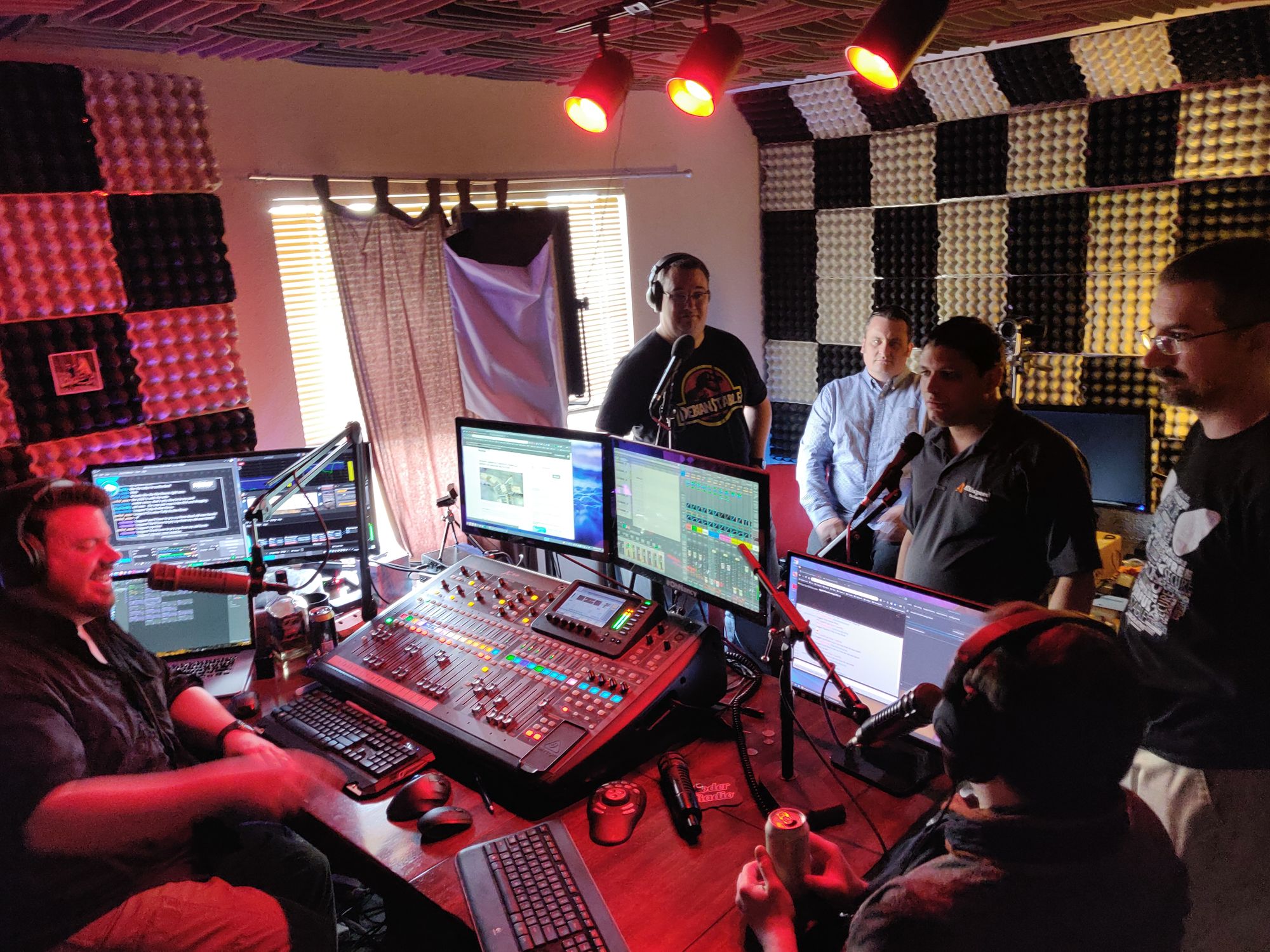 It was very surreal (and cool) to meet so many voices I'd listened too for so long. Turns out they're all a really great bunch too. After an epic Friday stream we packed up the gear and headed north for Bellingham via the Junk yard to collect Lady Jupes.
Interstates are never beautiful, unless they're in Washington (OK I-70 has it's moments in the CO but sshhh). That road is carved into the hillside by Chuckanut just south of Bellingham and despite my tiredness it was still very beautiful.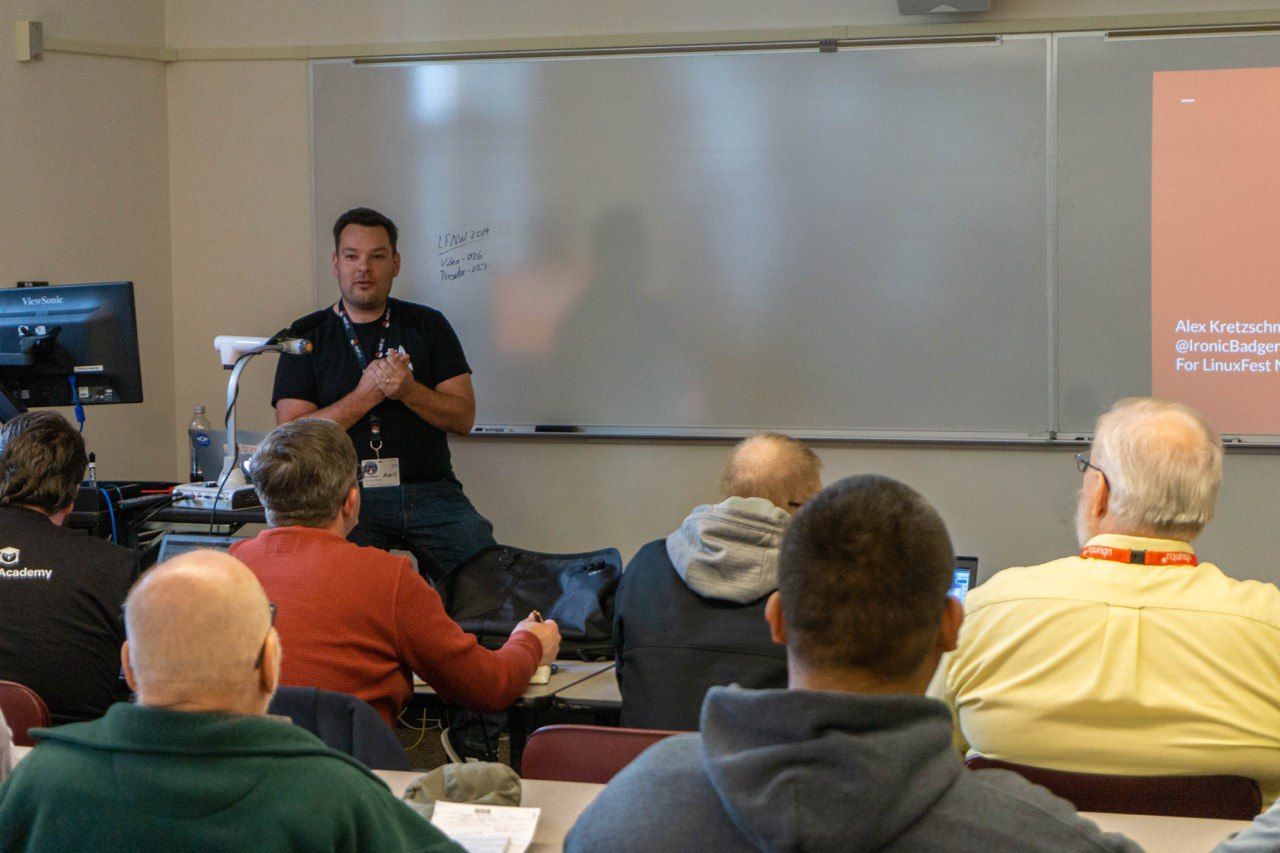 Saturday. Talk day. This is my first time properly public speaking outside of a work function or best man's speech and I was rather nervous. That was until I opened the door to my talk room and saw it was packed out! 80+ people crammed into a room for 30. Fantastic, I won't be talking to myself!!
My uncle and aunt drove down from Canada (they live just over the border) to come see my talk. I was delighted for them as well as myself that the room was buzzing with energy throughout. Lots of great questions and interactions. Many new friends made.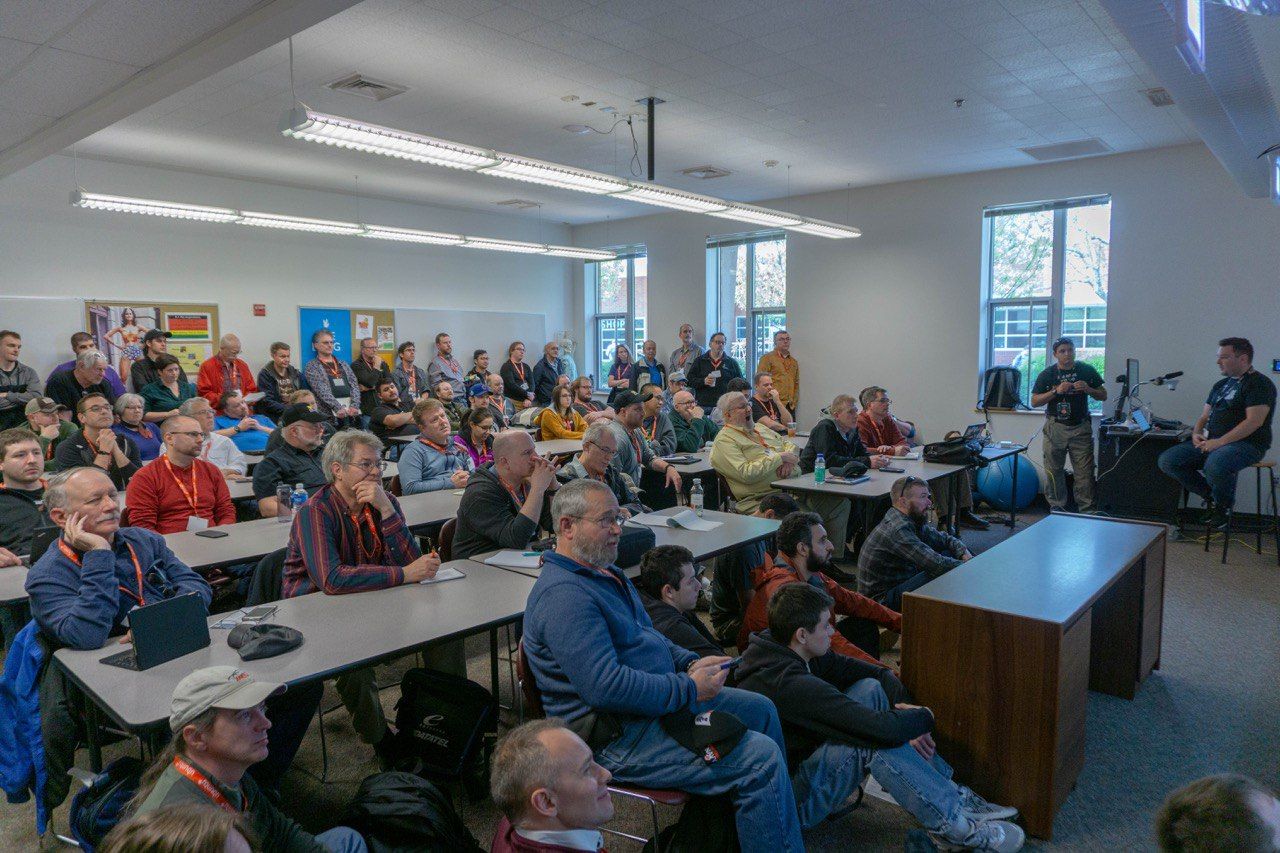 Full information on my talk is available at the following links:
After that, I joined in with the JB live stream for a while too quizzing Dillon (Chris's son) on Mario sound tracks. He's a genius on that topic!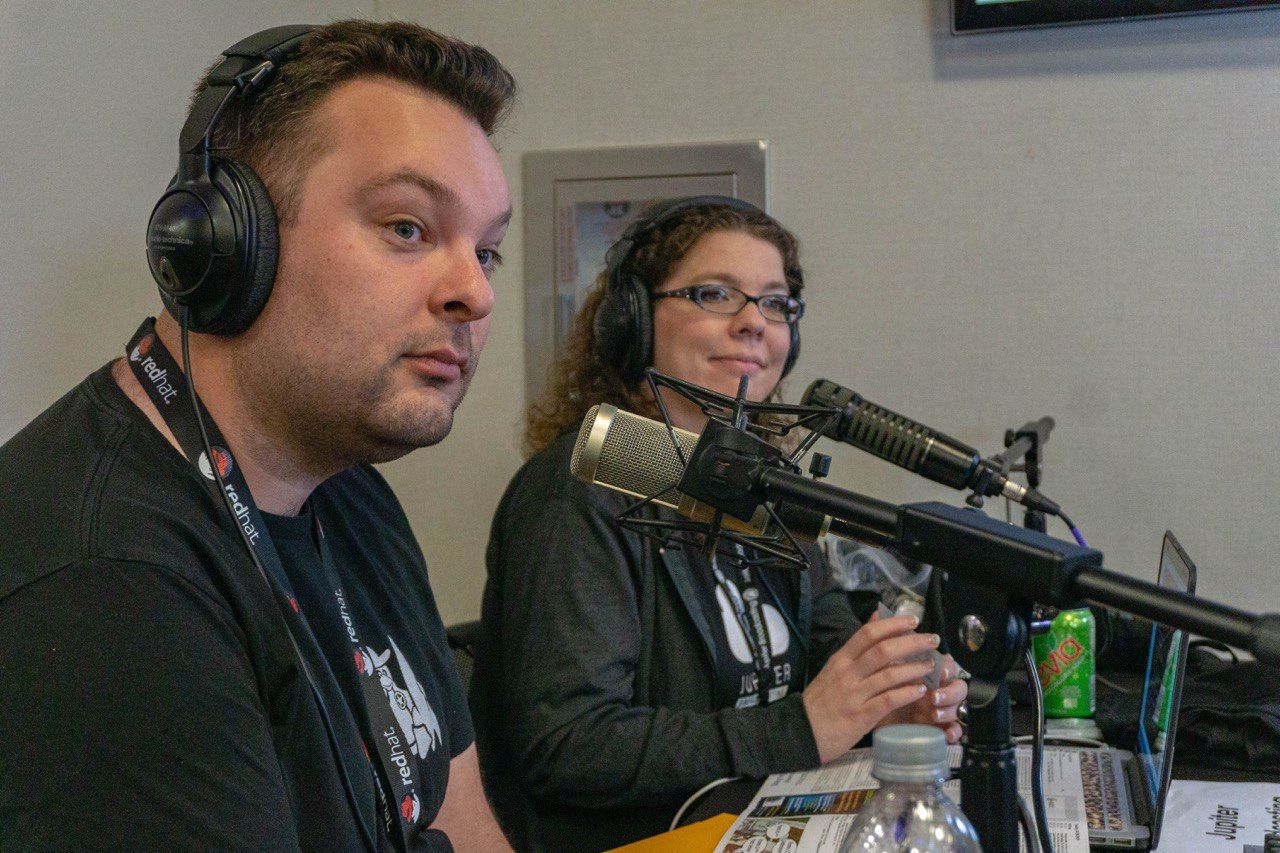 The infamous JB LFNW parking lot BBQ was on the agenda for Saturday evening.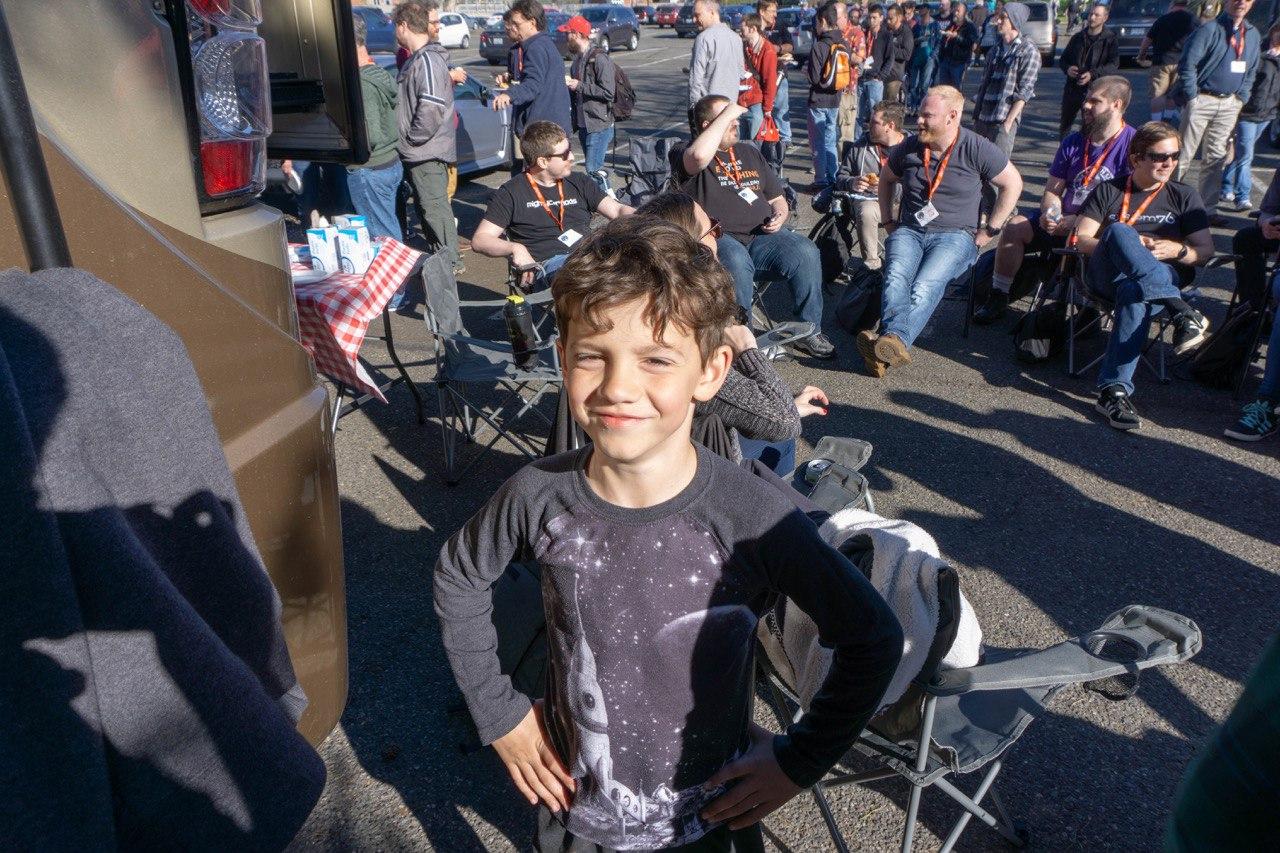 Sunday was a much quieter day from a fest perspective. I managed to attend a couple of talks on ZFS, more on that journey another time I suspect. In the evening we hopped over the border to my Uncle and Aunt's house for dinner. So good to see them again.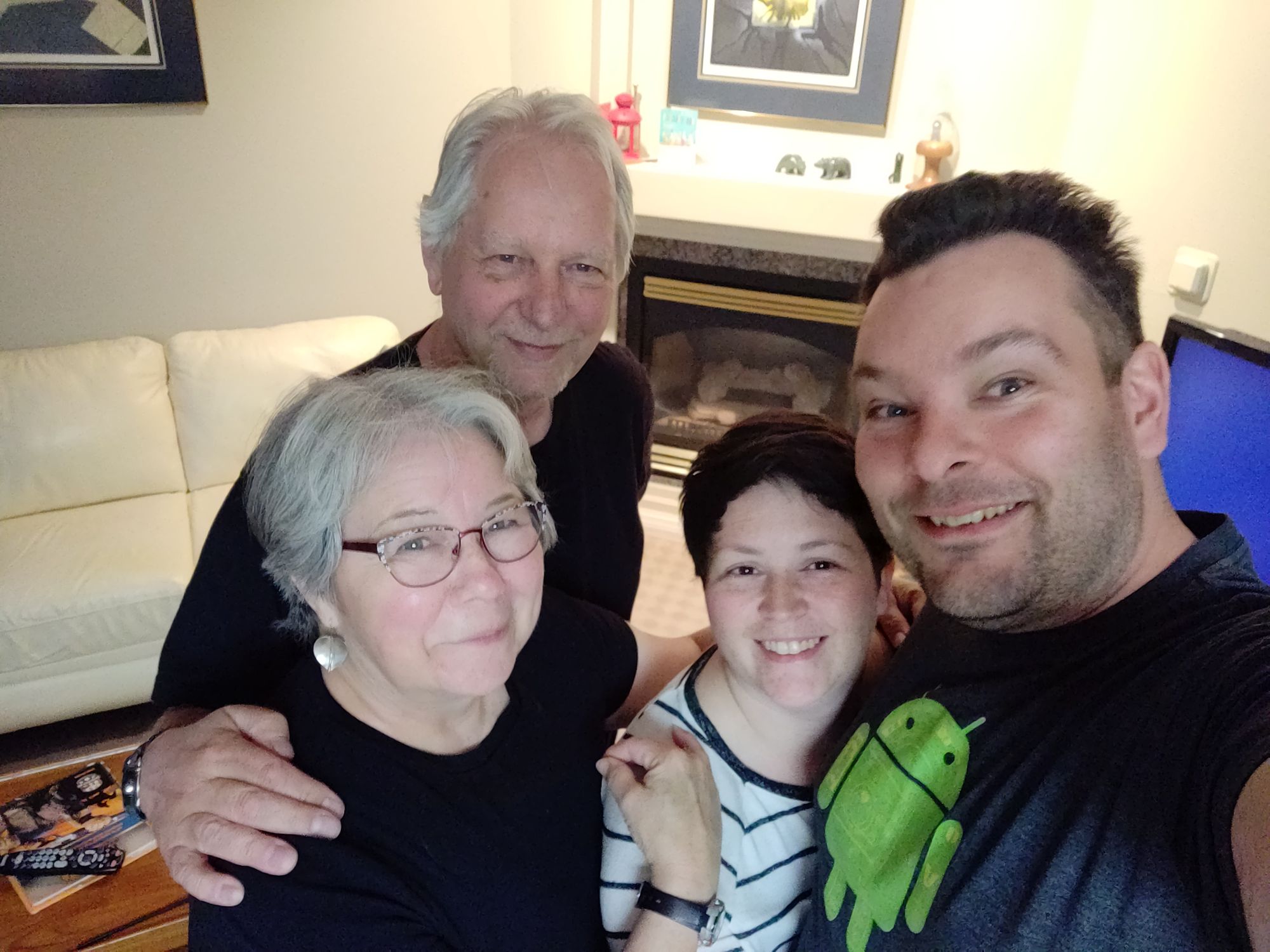 On Monday we headed back down to Seattle and met up with the JB crew for some sightseeing.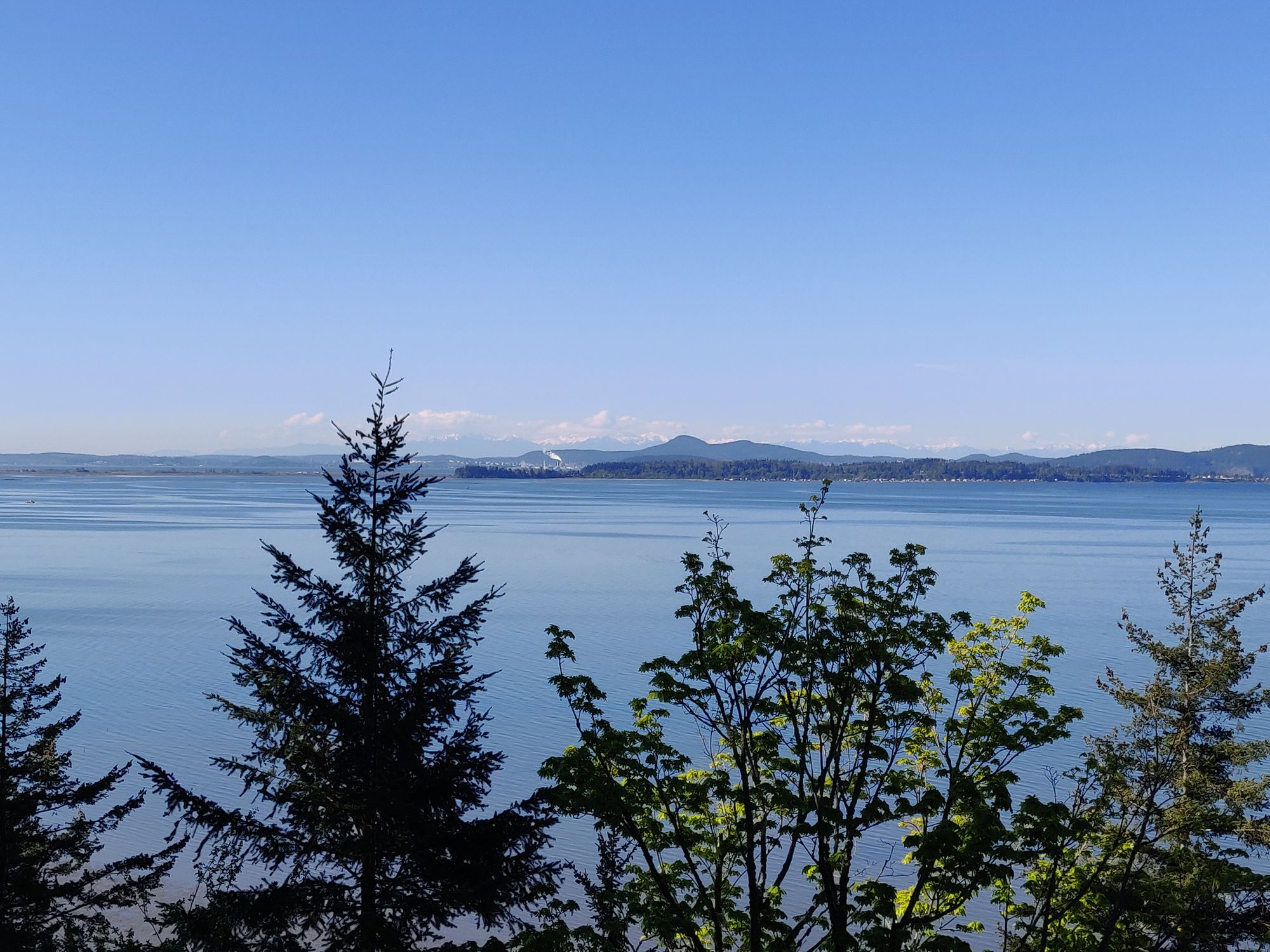 We partook of an underground tour and learned about the early days of Seattle and the exploding toilets, how the streets of Seattle are raised up in some places by 20+ft and the 'one step' Alcohol recovery program.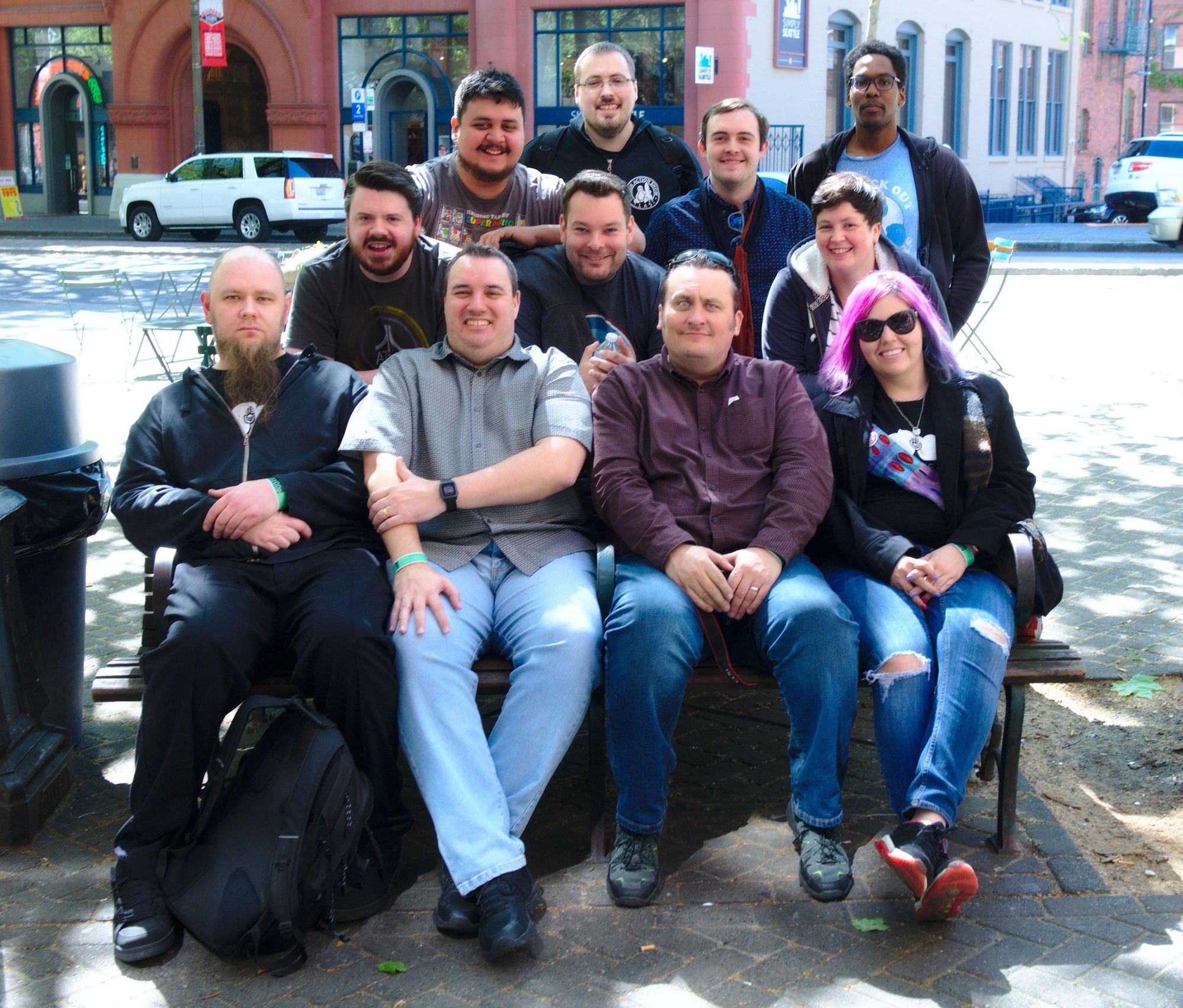 Sadly these things can't last forever and people had to get planes home and avoid traffic so we split up. Catherine and I headed to the Space Needle north of where we were. The Space Needle was super cool and we spent probably 90 minutes up there just soaking in the views of Puget Sound, the Olympic Mountains and Seattle itself. Floatplanes whizzing by below you as they line up for landing in Lake Union was a particular highlight.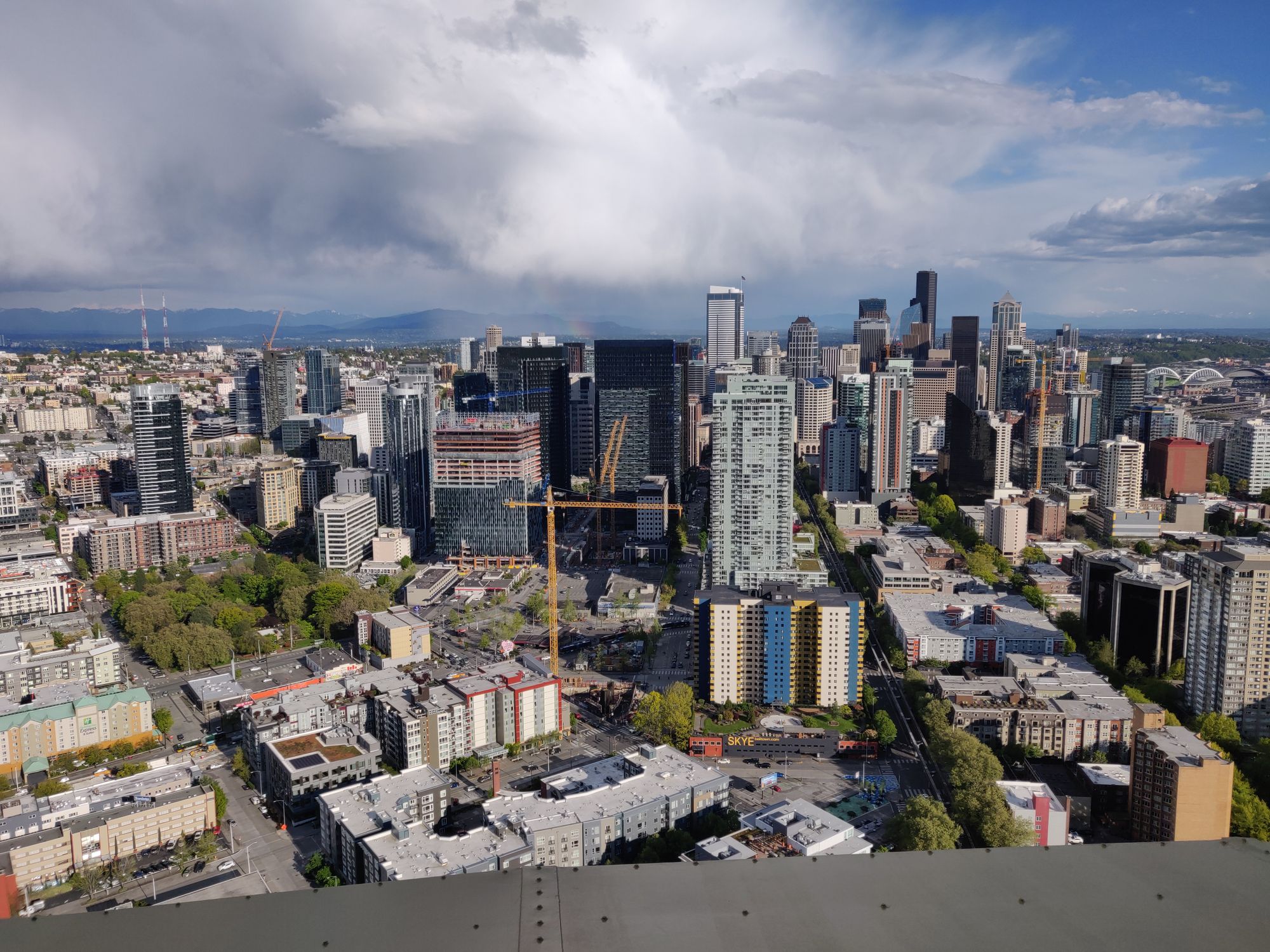 We rode the Monorail back from the Space Needle into downtown and I discovered that Catherine reverts to being a 5 year old around them. She was so excited. Cute!
The Space Needle from another angle.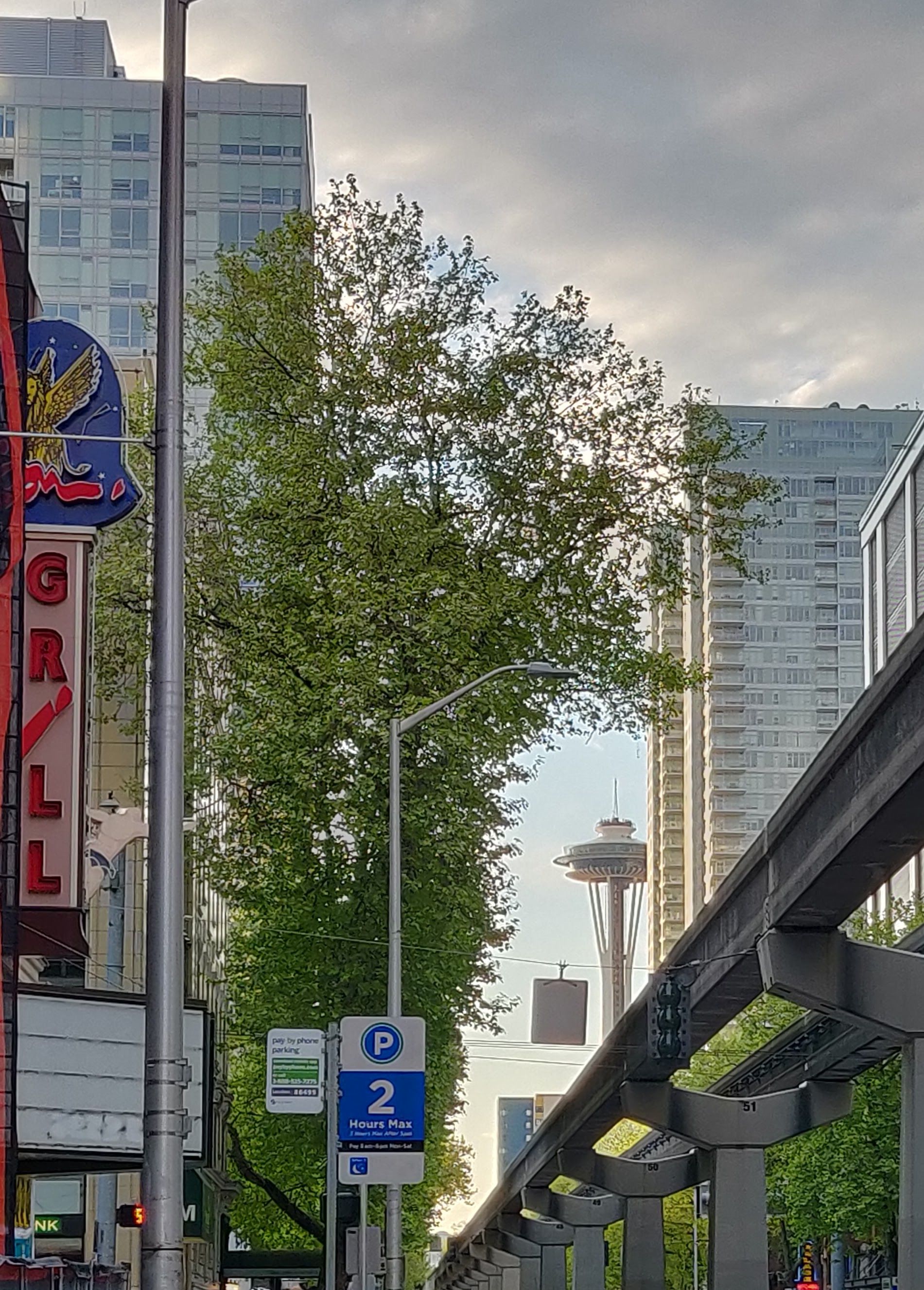 One of the coolest ideas I've seen floating around on the internet is that of the 'Amazon Go' store. No checkouts. You just pick up the item you want off the shelf (you can even put them back) and the system just works out what you did. 5 mins after leaving the store we got a perfectly accurate receipt for our evening snacks. Very impressive and if this is the future of 'metro' supermarkets, I'm in!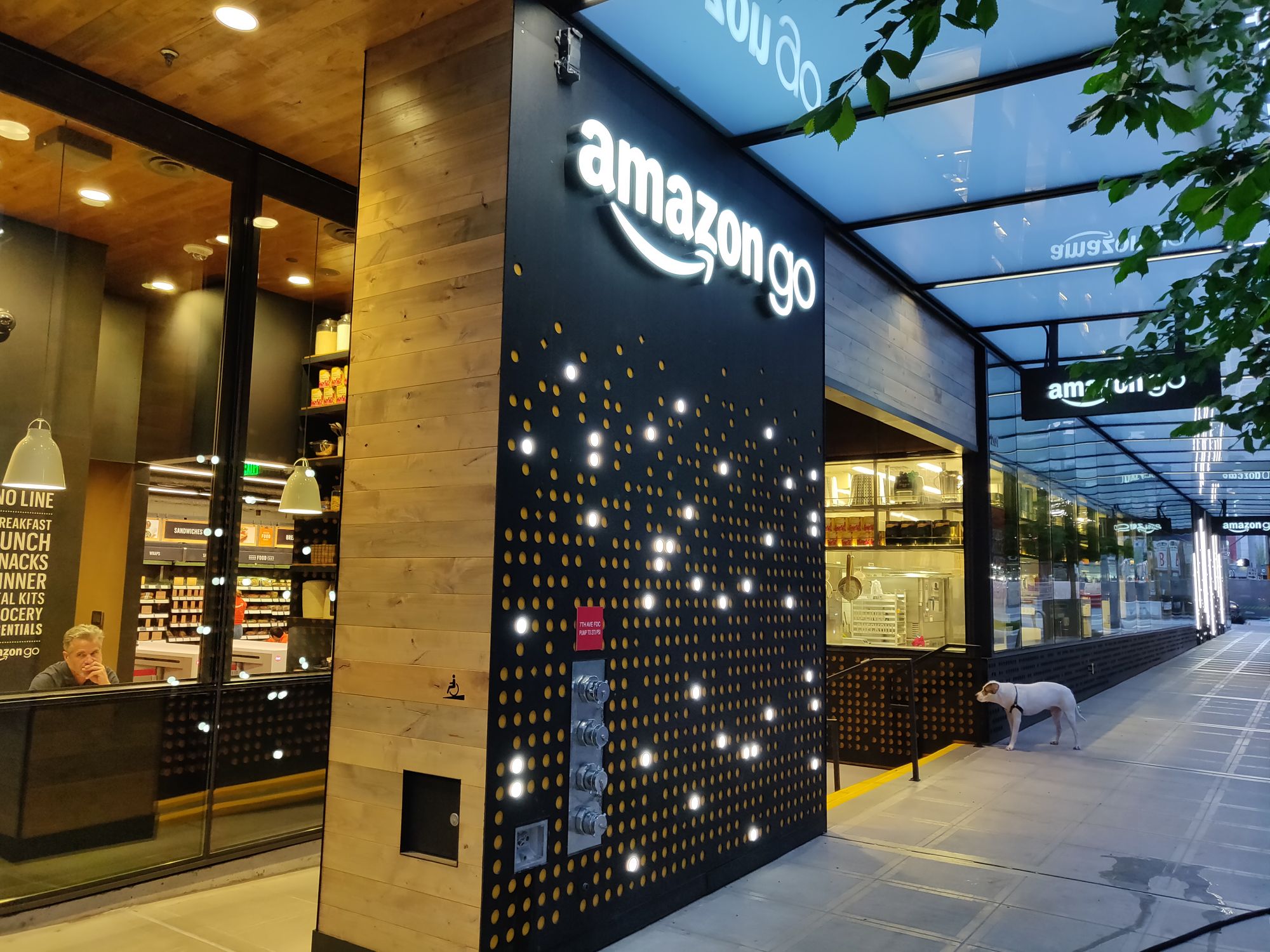 No trip to Seattle would be complete without a trip to Pike Place market. A vibrant, buzzing centre of energy the market reminded me a lot of London. In general, actually, Seattle is probably the most European of all the American cities we've visited yet. Unsurprisingly then, it might not shock you to know that we both really liked it and could definitely see ourselves living there one day. One day, though. For now, we're taking a rest from moving around! Last year was enough for a while!!
Anyway, back to Seattle, we found the original Starbucks. Birthplace of millions of caffeine addictions the world over. It was a rather commerical affair and basically just a Starbucks merch shop.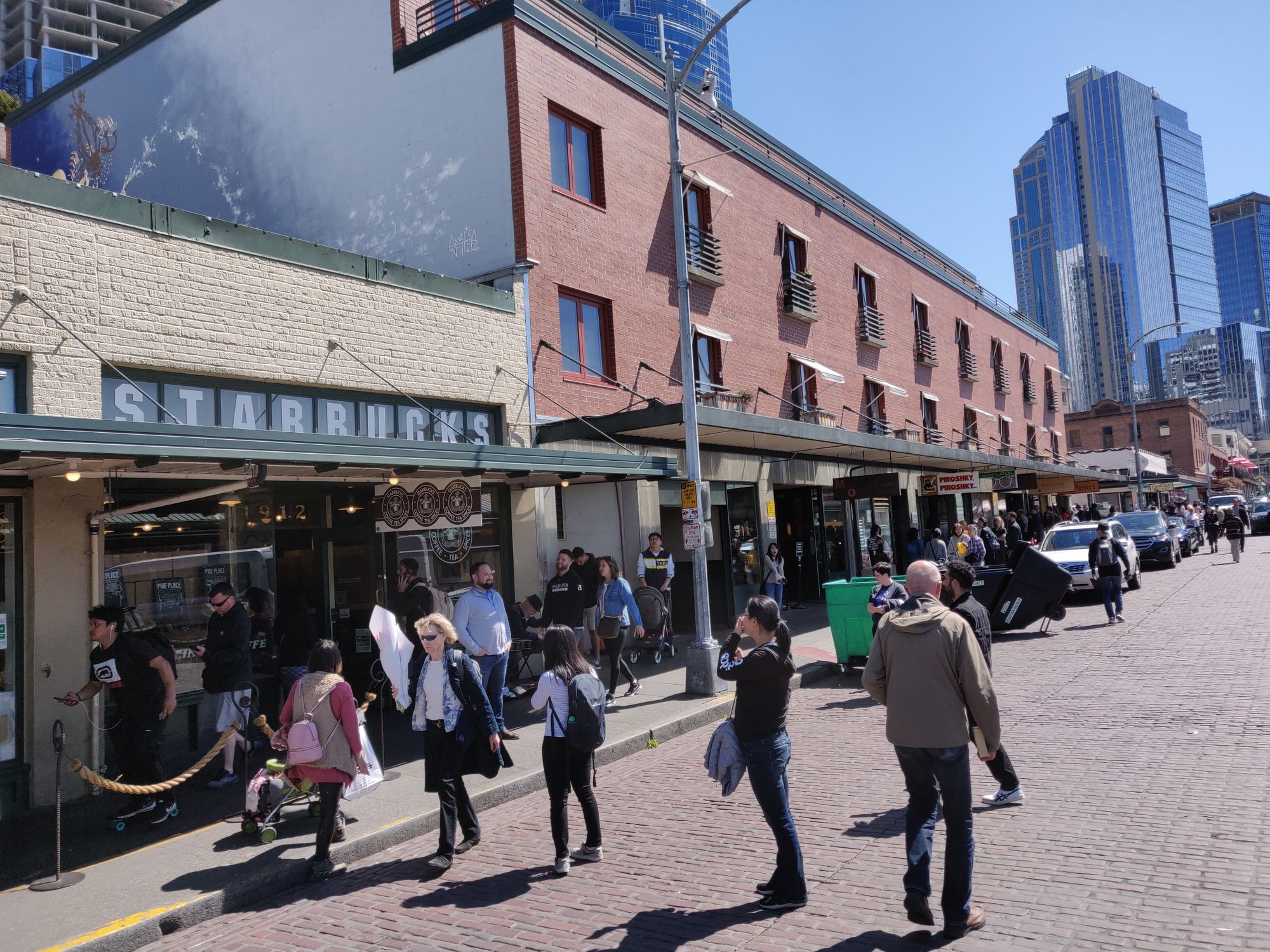 A real privilege awaited me on Tuesday when Wes asked me to join him and Chris in studio for Linux Unplugged. Brent was there too so the 4 of us recorded the show in studio. It was fantastic moment for me to cap off an utterly fantastic weekend.
I've been listening to JB since at least 2013 and I owe Chris and the team a huge debt for spurring my interests along the way. These people, the hosts, are a huge part of my life. I couldn't help but get a little emotional that I was listening to the intro music in studio with the guys. It was a super cool moment. Thanks for having me.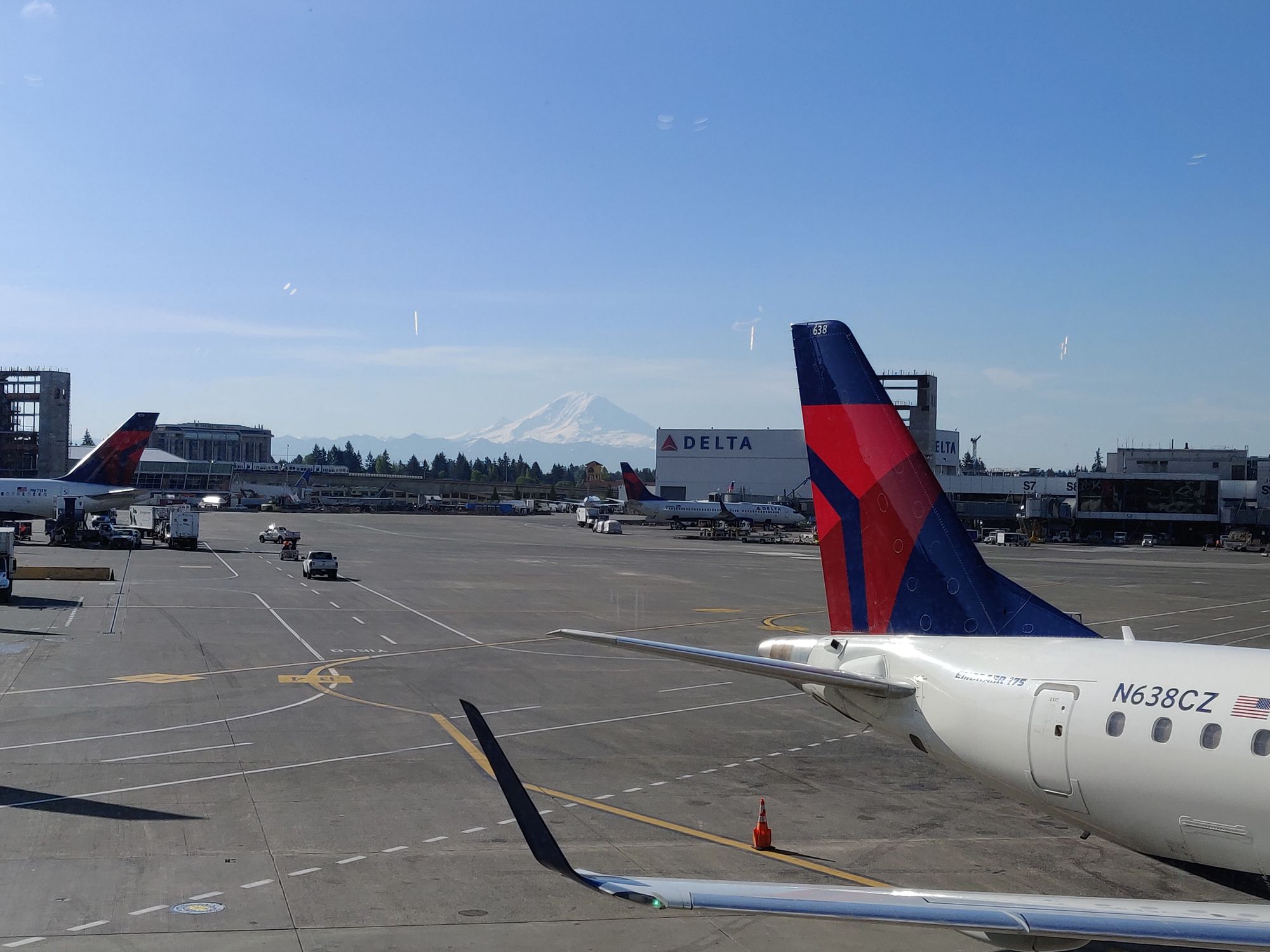 And with that it was time to fly home. Mt. Rainier looked resplendant as we enjoyed the comforts of the Amex Centurion Lounge at SeaTac. We even made it home in time for the Hockey where the Canes took a 3-0 lead in the 2nd round Stanley cup playoffs vs the NY Islanders. Let's go Canes!