Mum is coming. I'll be on my way to the airport to go and collect her shortly. Having taking the plunge and emigrated almost exactly 6 months ago she is the first family member to be able to visit us and I couldn't be more excited.
We've got lots of fun stuff planned. Ice Hockey, a 2000 mile road trip, 5 states, the Great Smoky mountains, the Appalachian Trail, the Outer Banks and more.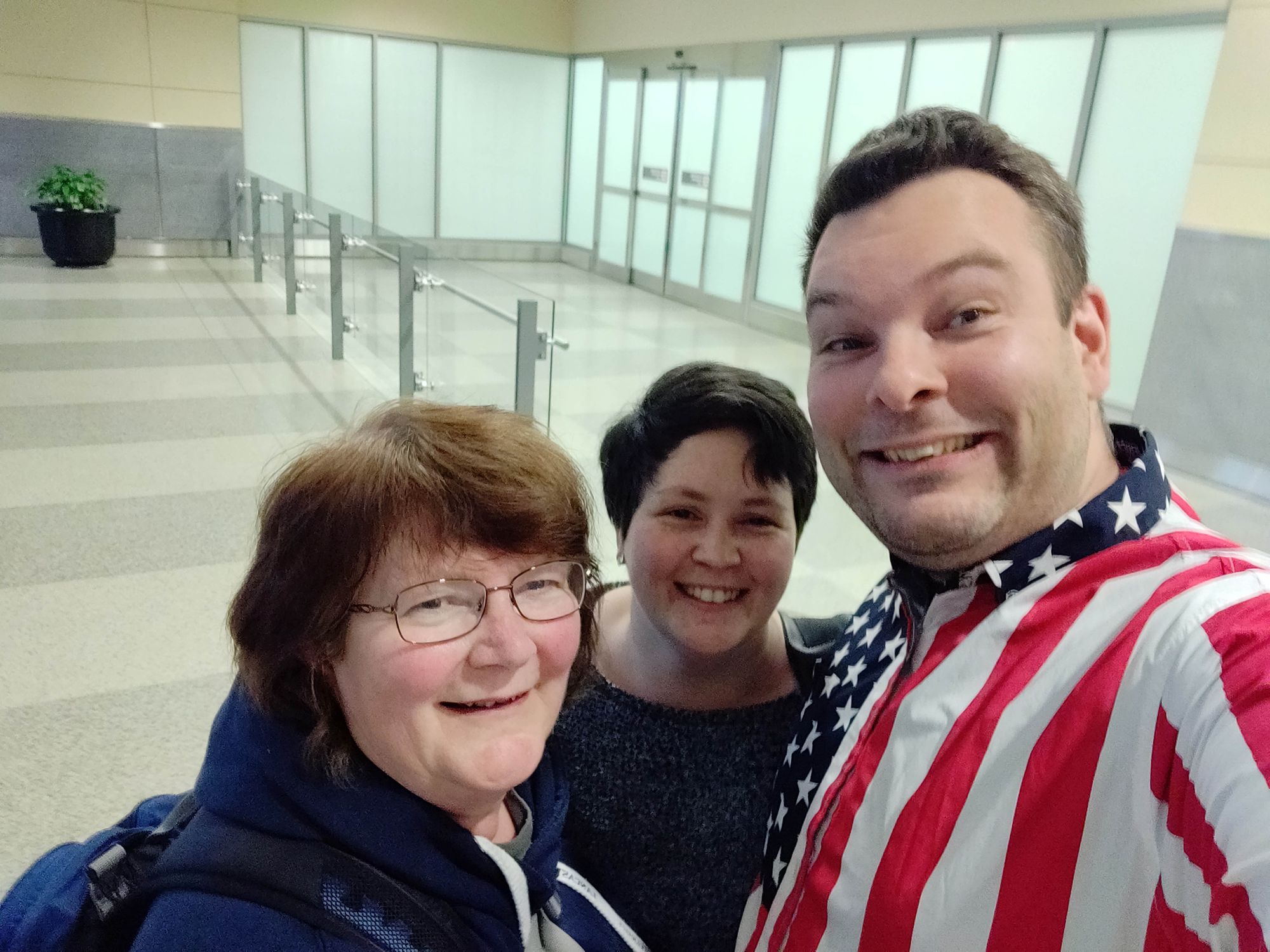 Raleigh, North Carolina is our new home. It feels like it couldn't be further from England but it's only a 7hr direct flight to London Heathrow away, a nice safety net really. Being a relatively small airport for international visitors Raleigh has a small dedicated arrivals lounge for such flights. We watched 99% of a plane load stream through the doors and nervously waited wondering if something had gone wrong. But about 50 minutes after the plane touched down we were (re)united! Happy days!
Mum was with us for 3 weekends and a couple of days either side. This gave us a really great amount of time to spend together and soak up Raleigh in the first week.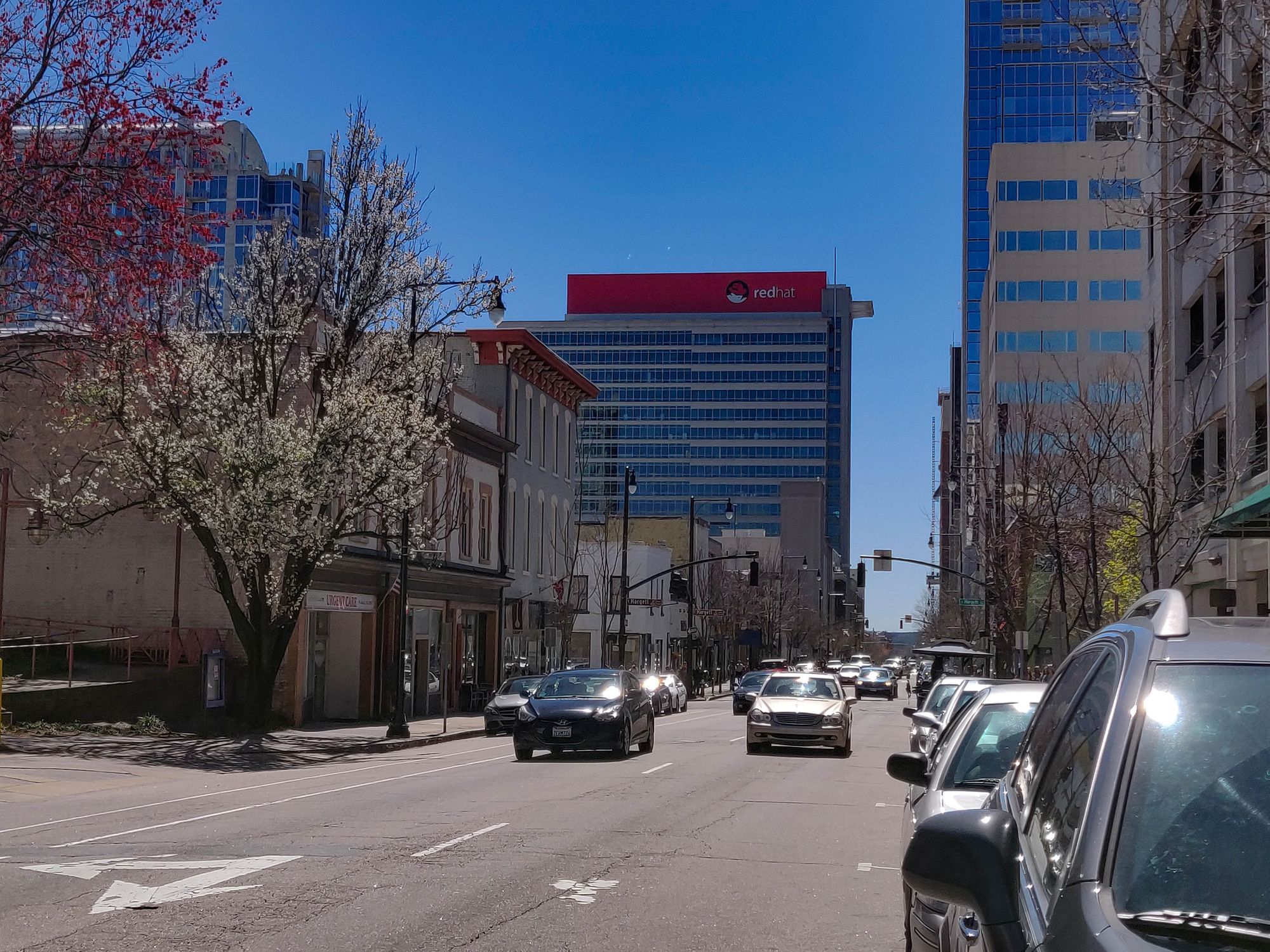 We could not have asked for better weather pretty much the entire 2 weeks. Fantastic spring sunshine, low-mid 20C temps and no humidity to speak of. Speaking of weather, we had the chance to get tickets to the local NHL Ice Hockey team The Carolina Hurricanes at the PNC Arena.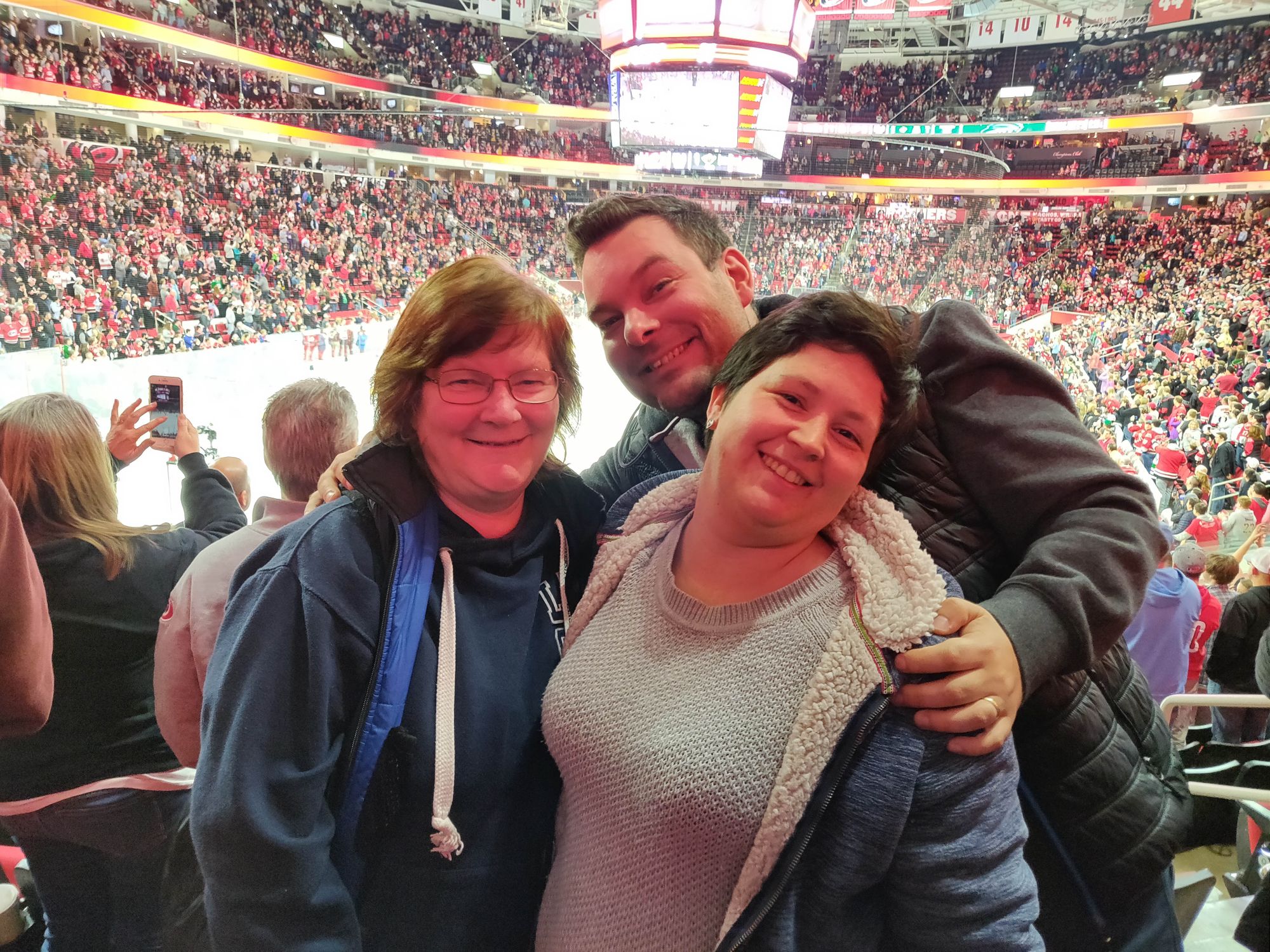 A treat Catherine and I don't allow ourselves are 'hot light' Krispy Kreme freshly made donuts. They are just the absolute best and taken straight off the line as they cook. Delicious. Yum.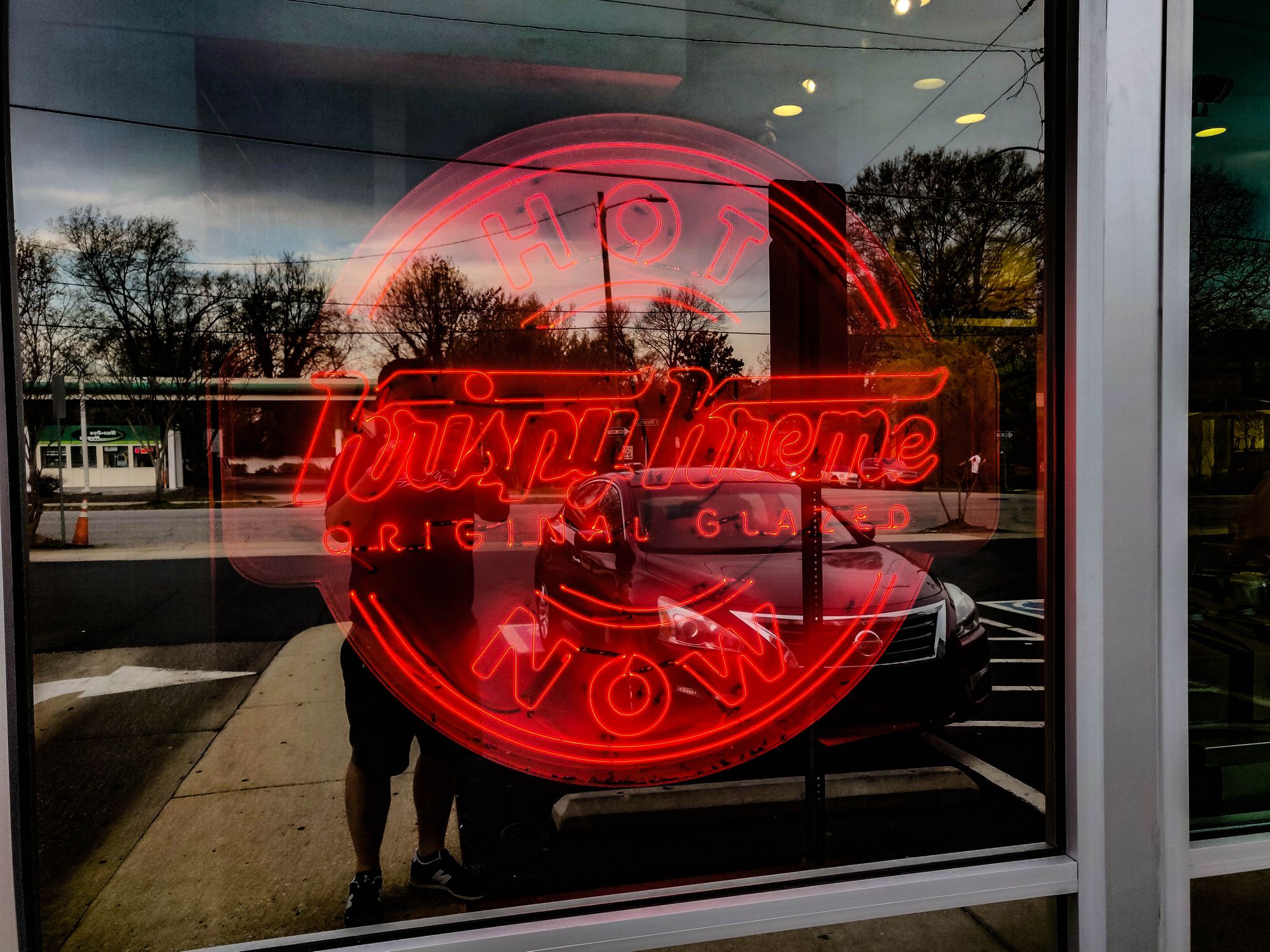 Two favourite local spots up next. Beasley's Chicken and Waffles and the Angus Barn. At the former delicious Fried Chicken smothered in sugar (Maple syrup) served atop of bed of waffles makes for a very tasty dish that shouldn't work but oh does it!? The Angus Barn is a super cool higgly-piggly place half way between Raleigh and Durham and whilst not the cheapest place around (minimum $50 a head) the mish-mash of rooms, lounges, gun collections, smoking lounges and award winning wine cellars is not to be missed.
We took the opportunity to explore our own new City a little the next evening and ended up in the trendy City Market area of Raleigh. As you can see in the background is the Red Hat Tower. Mere meters from my work and I've not frequented this pretty little area before. Same went for the Raleigh Science and History museums where we spent some time that afternoon learning about the local geology and such.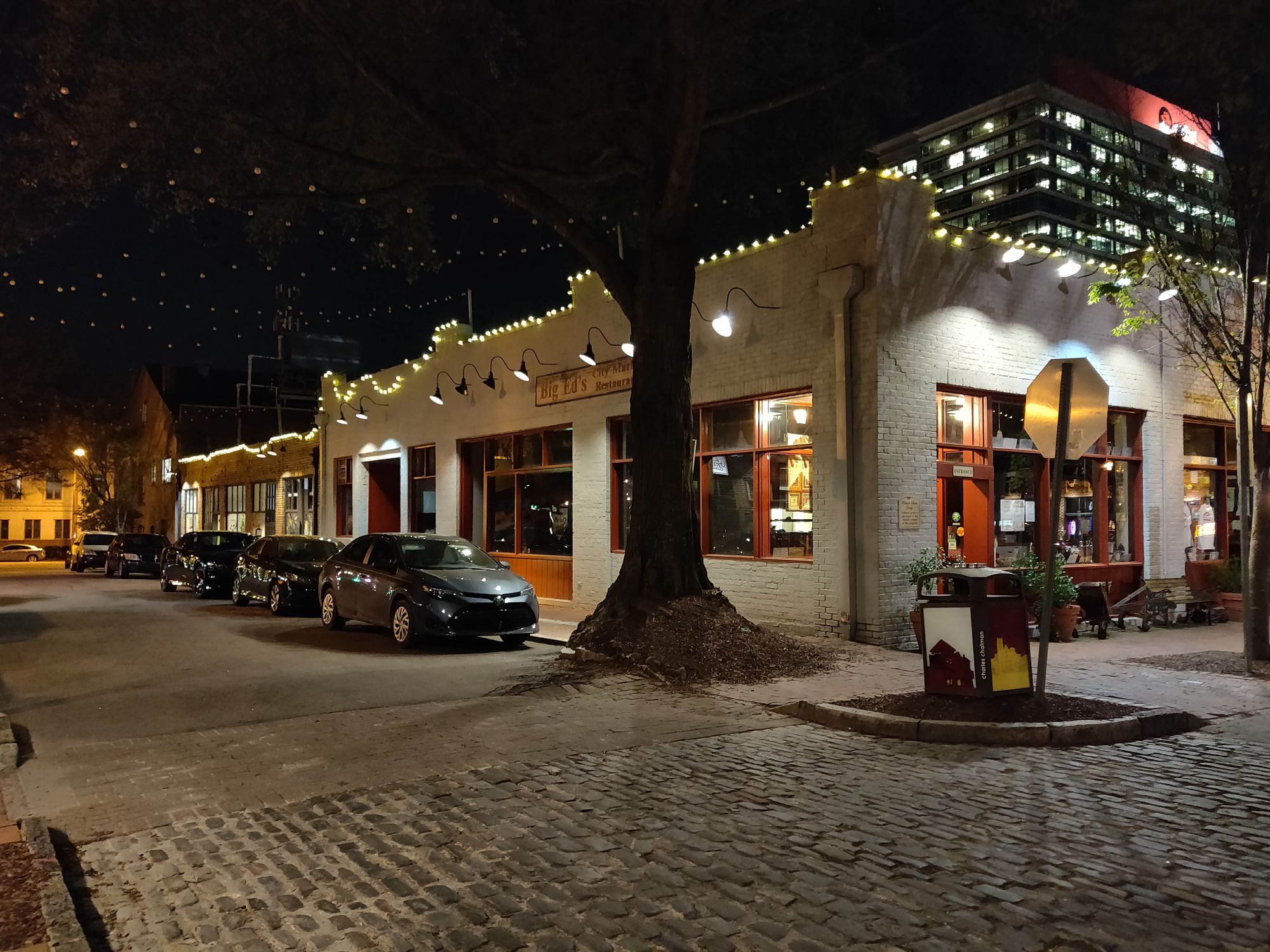 That's week 1 over with and now my leave quota permitted me a few days away and thus began a road trip of almost 2000 (1,996 in the end) miles taking in 5 states.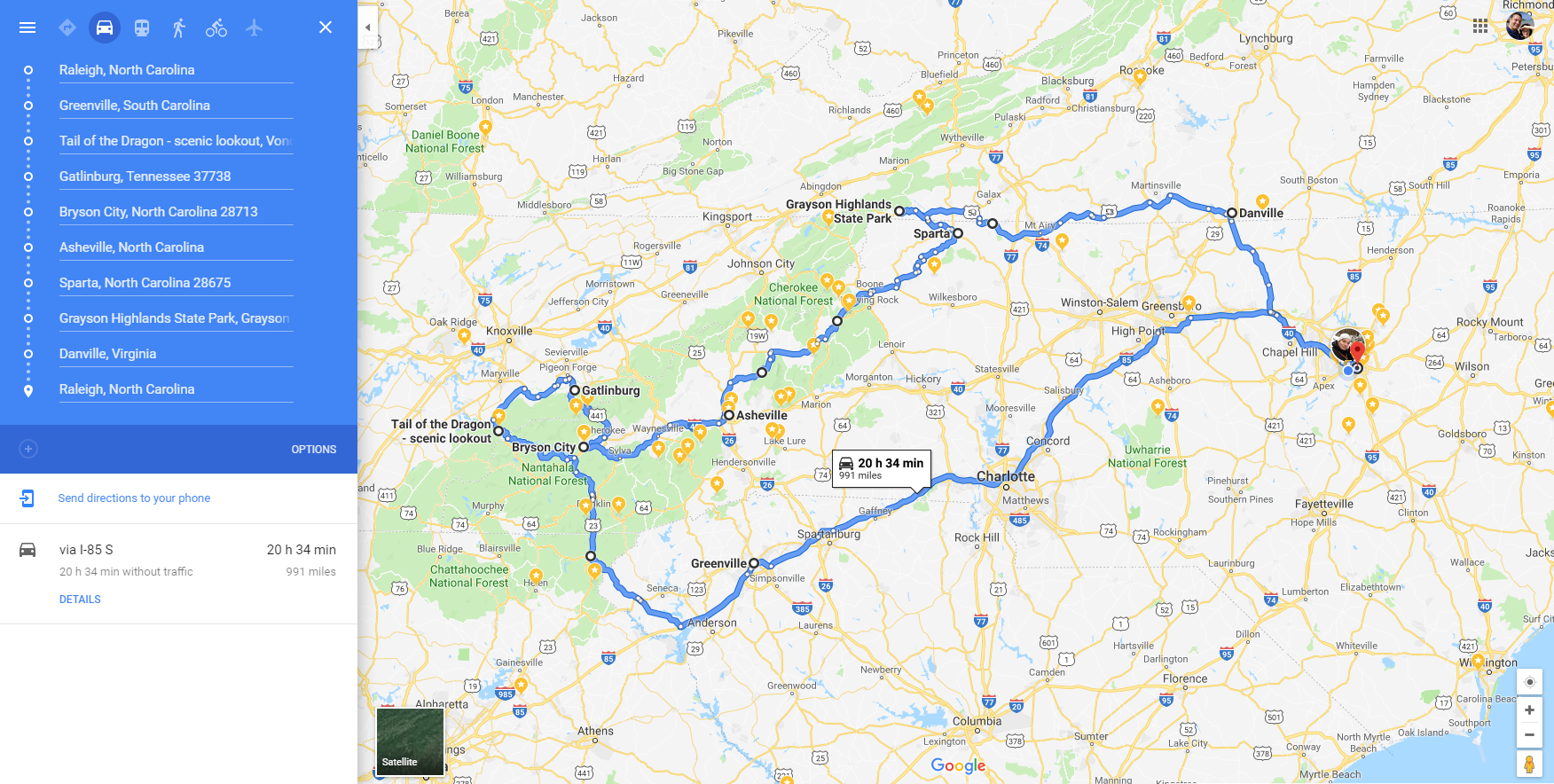 Before we left Raleigh behind though we took Mum to downtown Durham and wandered around the rejuvenated Tobacco Campus. I played these two at a game of outdoor chess!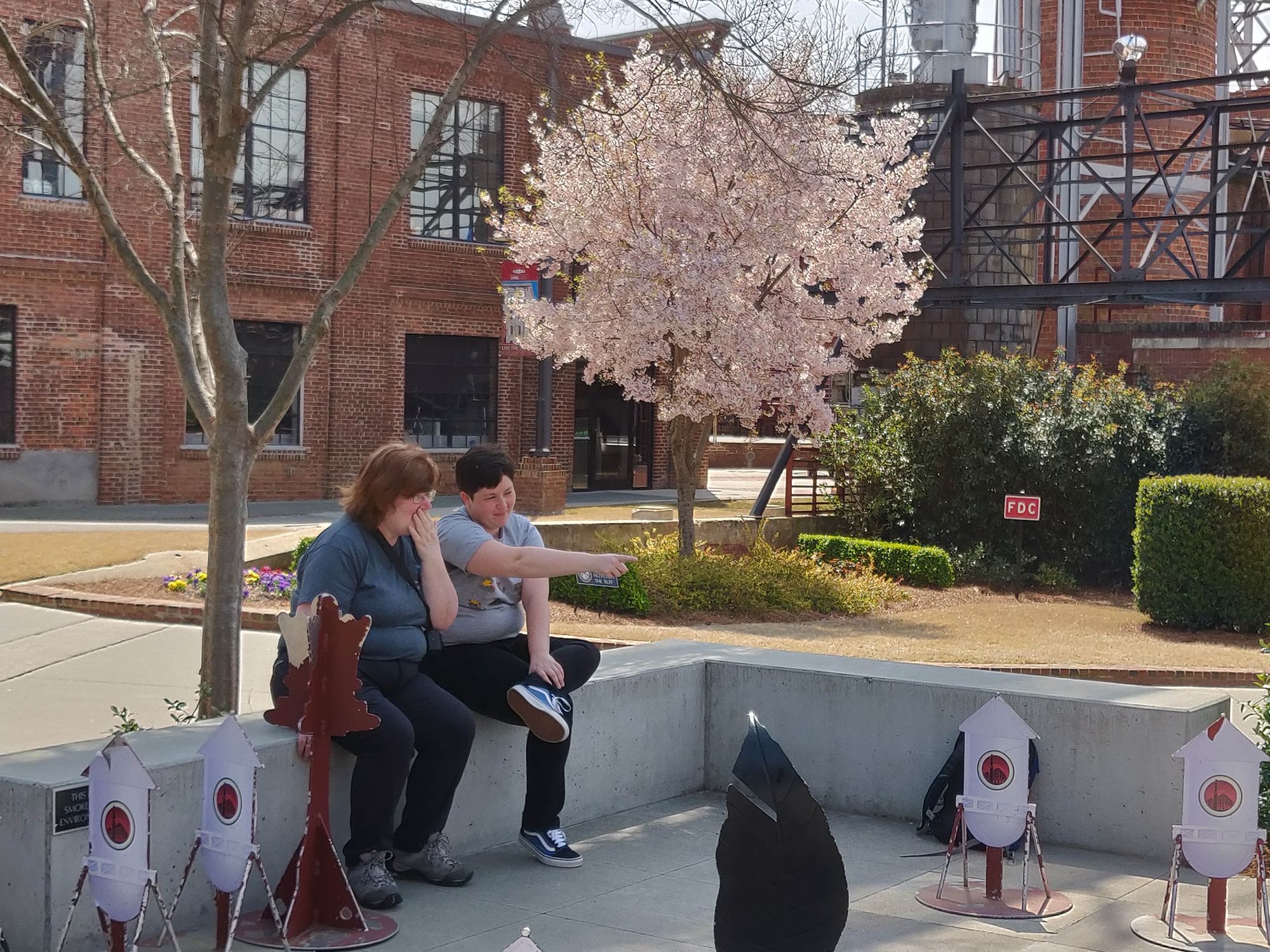 Day 1 saw us barrel down I-85 via a positively humming Chapel Hill, there was a lacrosse tournament on, followed by Charlotte where we saw a fully costumed Batman before stopping the night just outside Greenville, SC.
Bright and early on the Sunday morning we had the roads to ourselves as this part of the world Churches are EVERYWHERE. That was until around 12.30 when suddenly the roads were teeming with families in their Sunday best!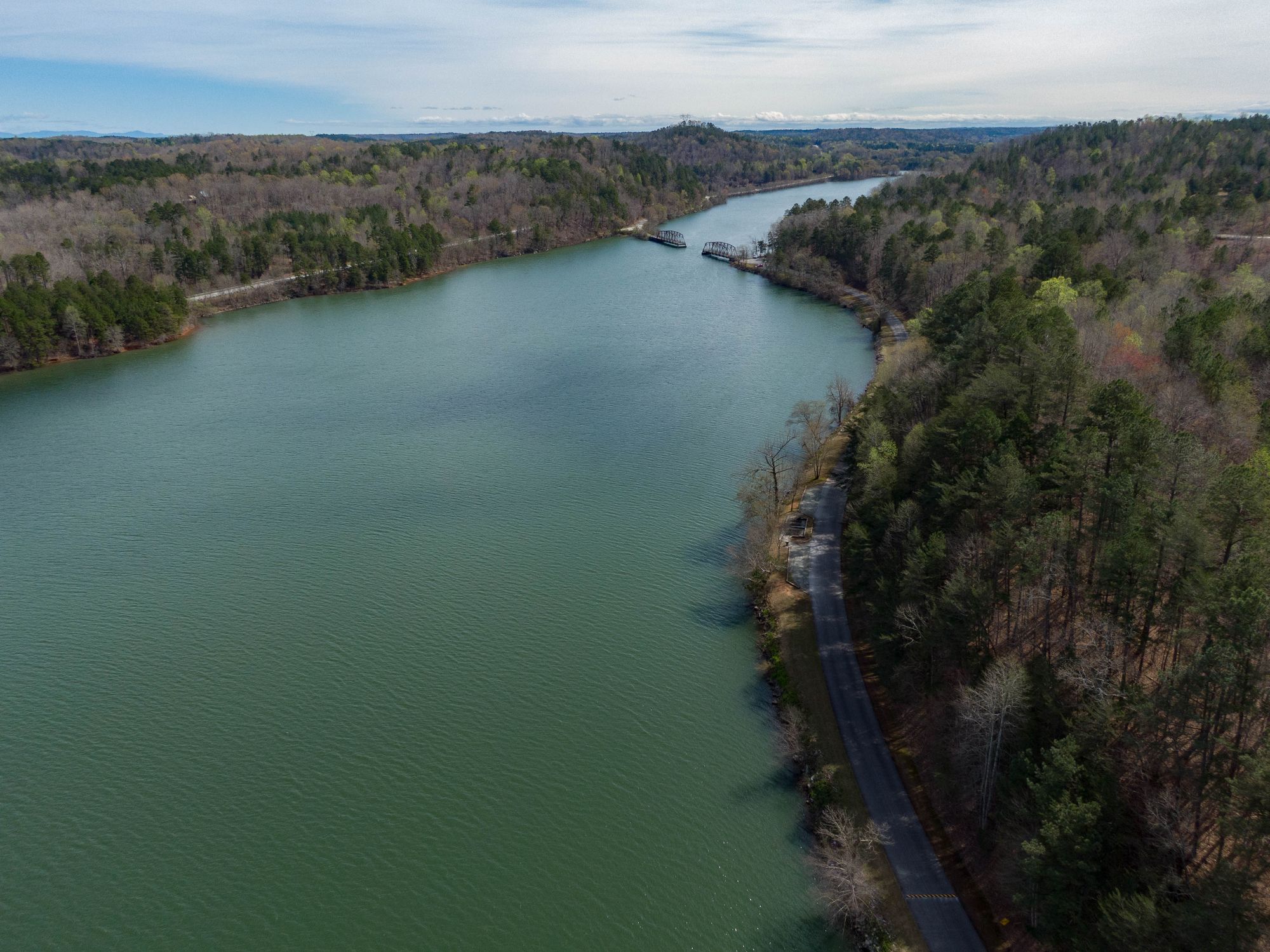 On the SC / Georgia border we discovered right on the state line a beautiful lake with a bridge that had seen better days. Great excuse to get the drone out if ever there was. A little further down the road we stopped at the beautiful Tallulah Gorge.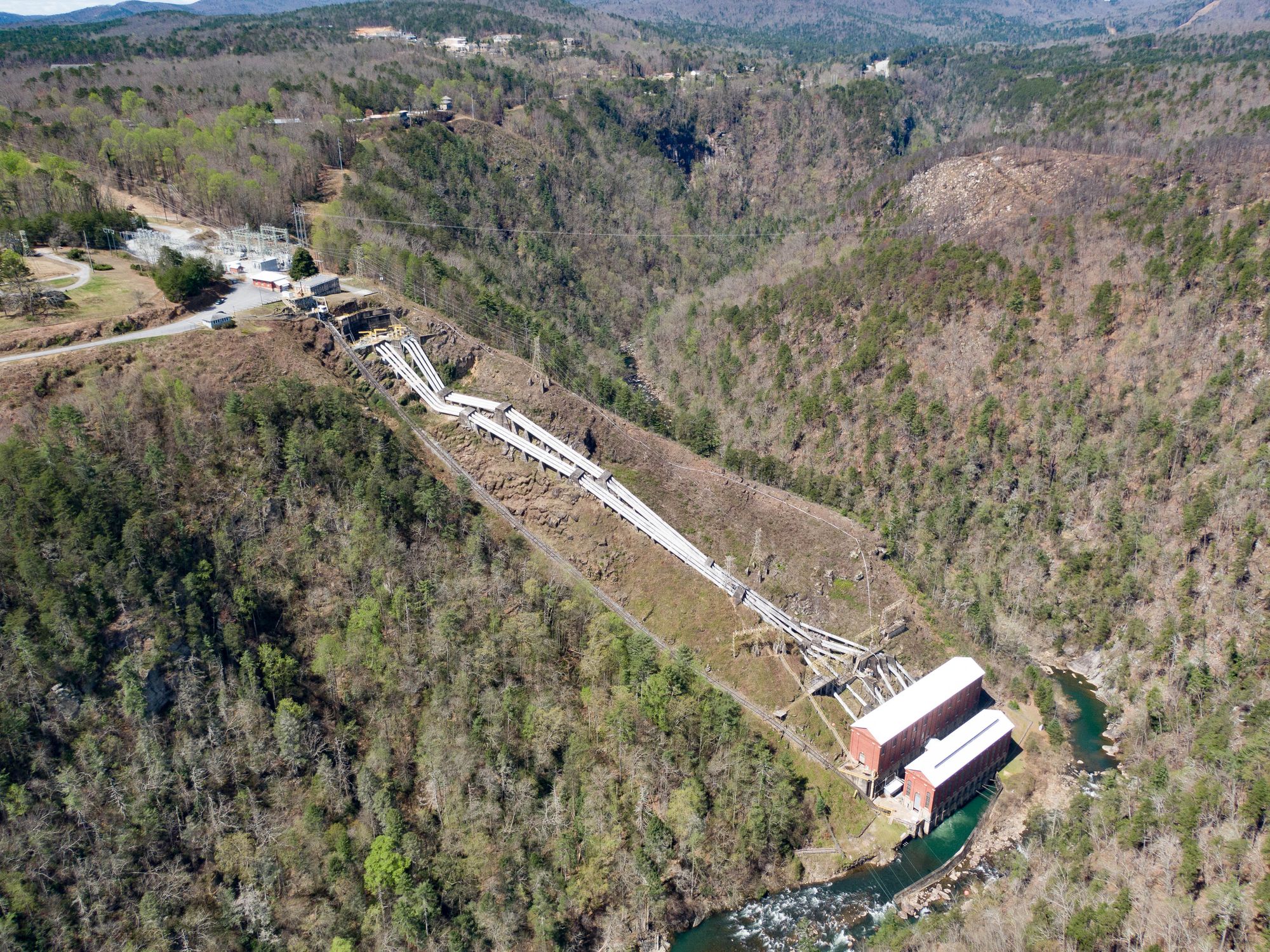 Shortly after this super cool drone location we pulled into the State park and took a short walk to get a better view of the falls themselves.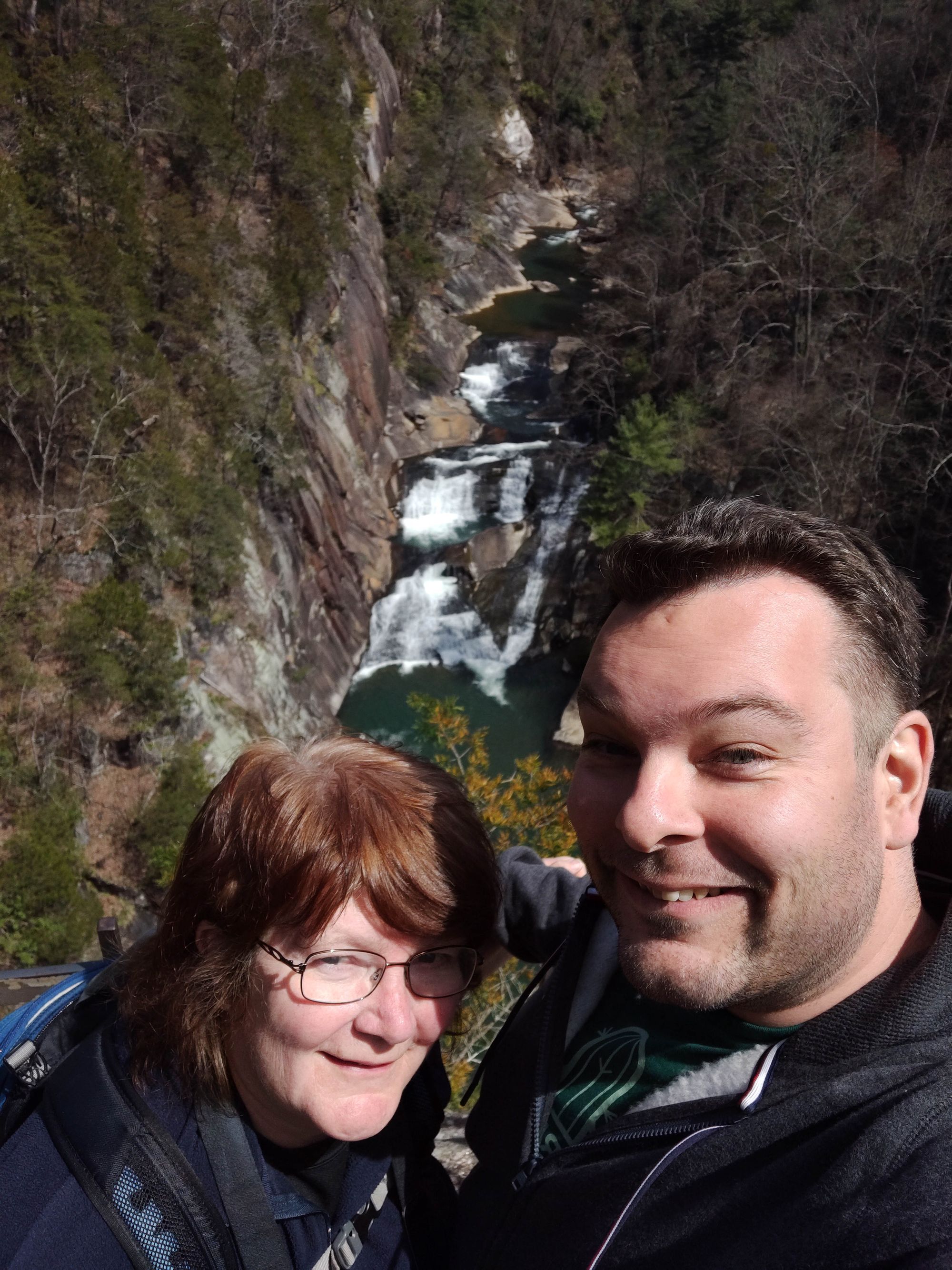 Taking the award for the most 'random thing seen on this roadtrip' is Goats on the Roof. It is literally what it says on the tin!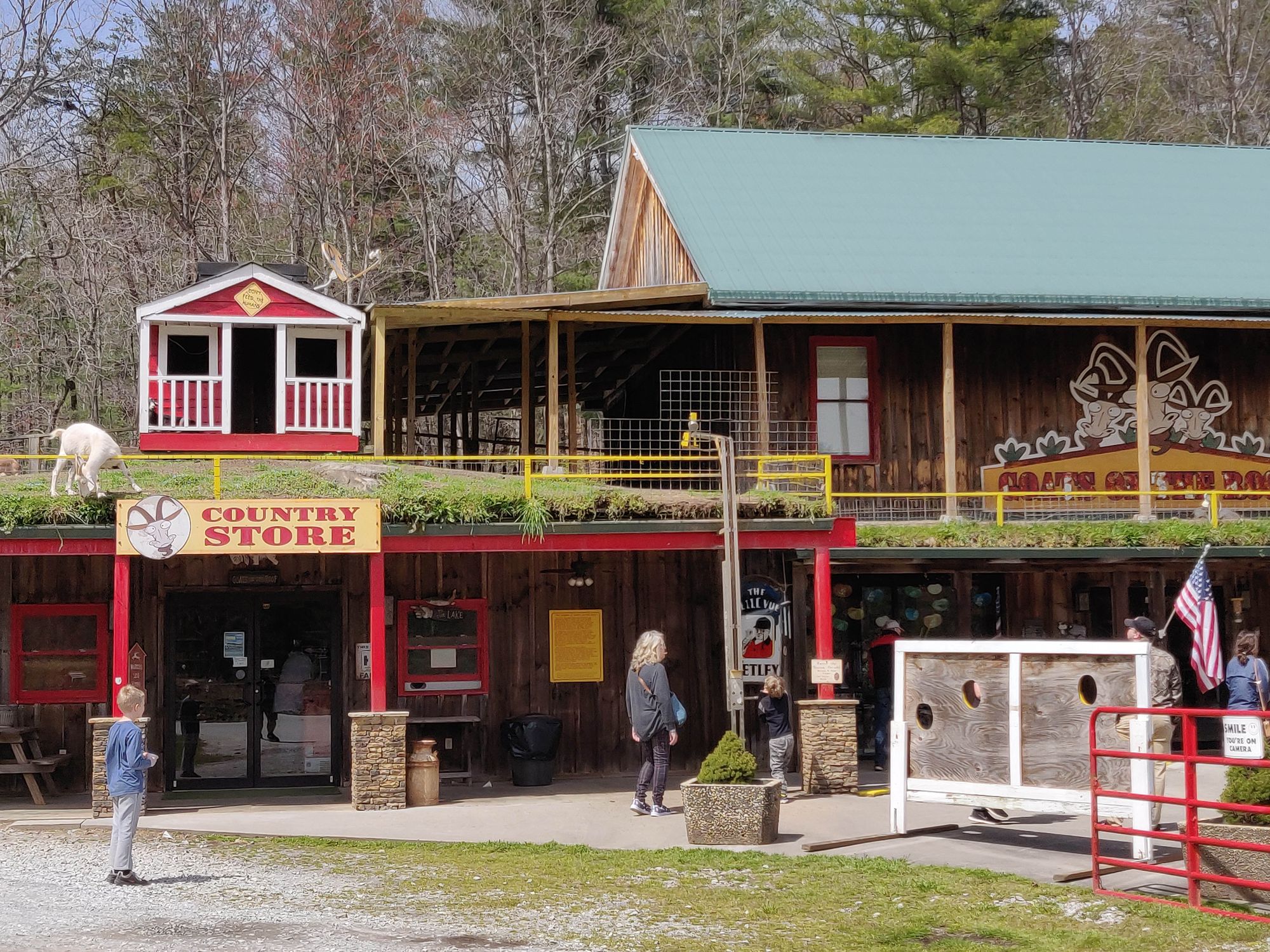 On Mum's list was to visit the Hydrology station at Coweeta and it just so happened to be perfectly en-route (almost like I planned it). Again, droney mcdroneface obliged and provided views we'd never have otherwise gotten. She does have a PhD in rainfall runoff modelling so I guess this is like taking her to The Computer Museum in California that I enjoyed so much. Mum seemed happy anyway even though to me it was just a bunch of sheds in a field! :)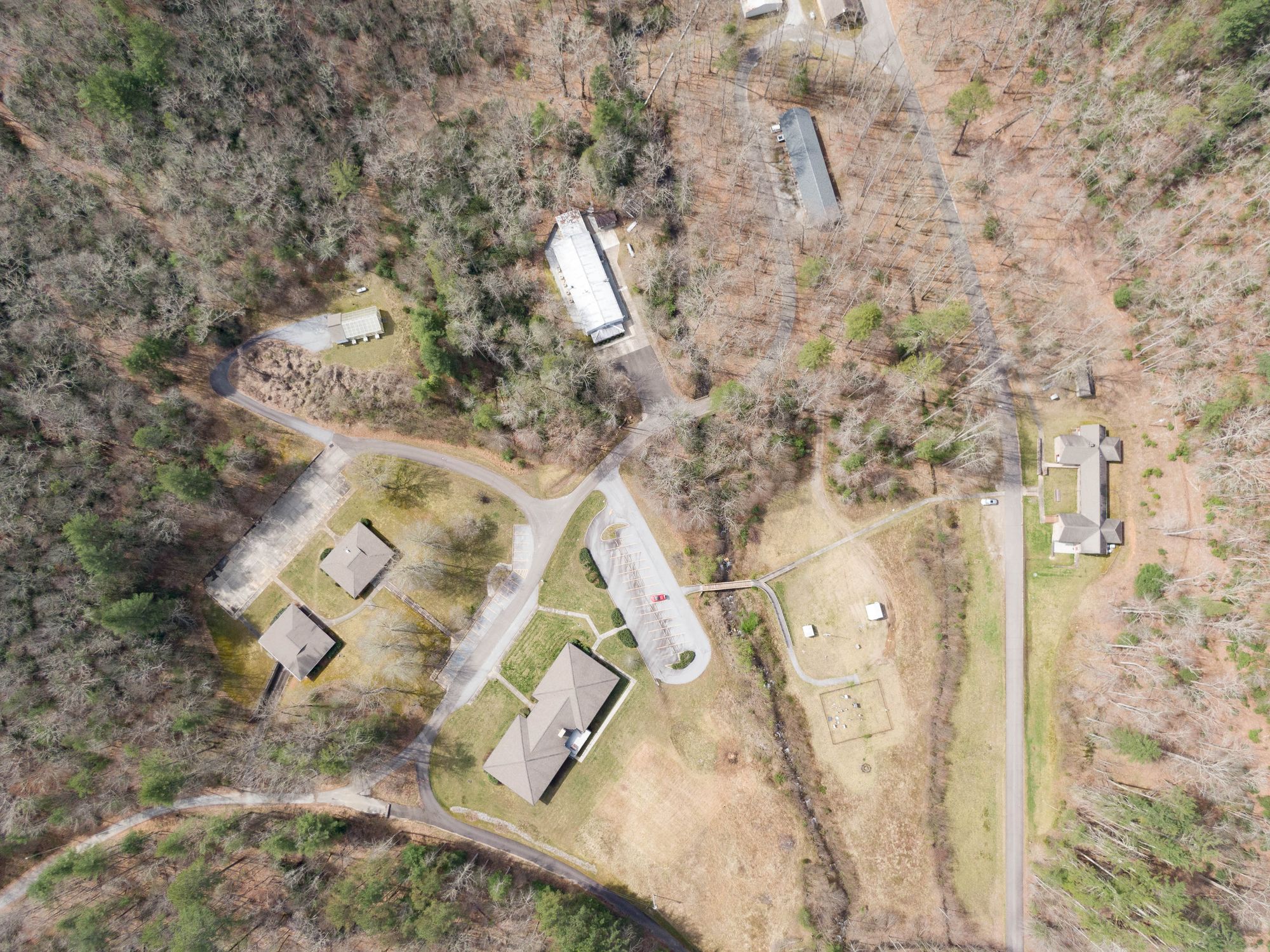 Onward toward the infamous Tail of the Dragon. Alas, I forgot to pull the dashcam footage off when we got to our hotel in Bryson City that night. You'll just have to take my word for it that "The Tail" is a super fun ribbon of Tarmac that was happy hunting ground for my GTI.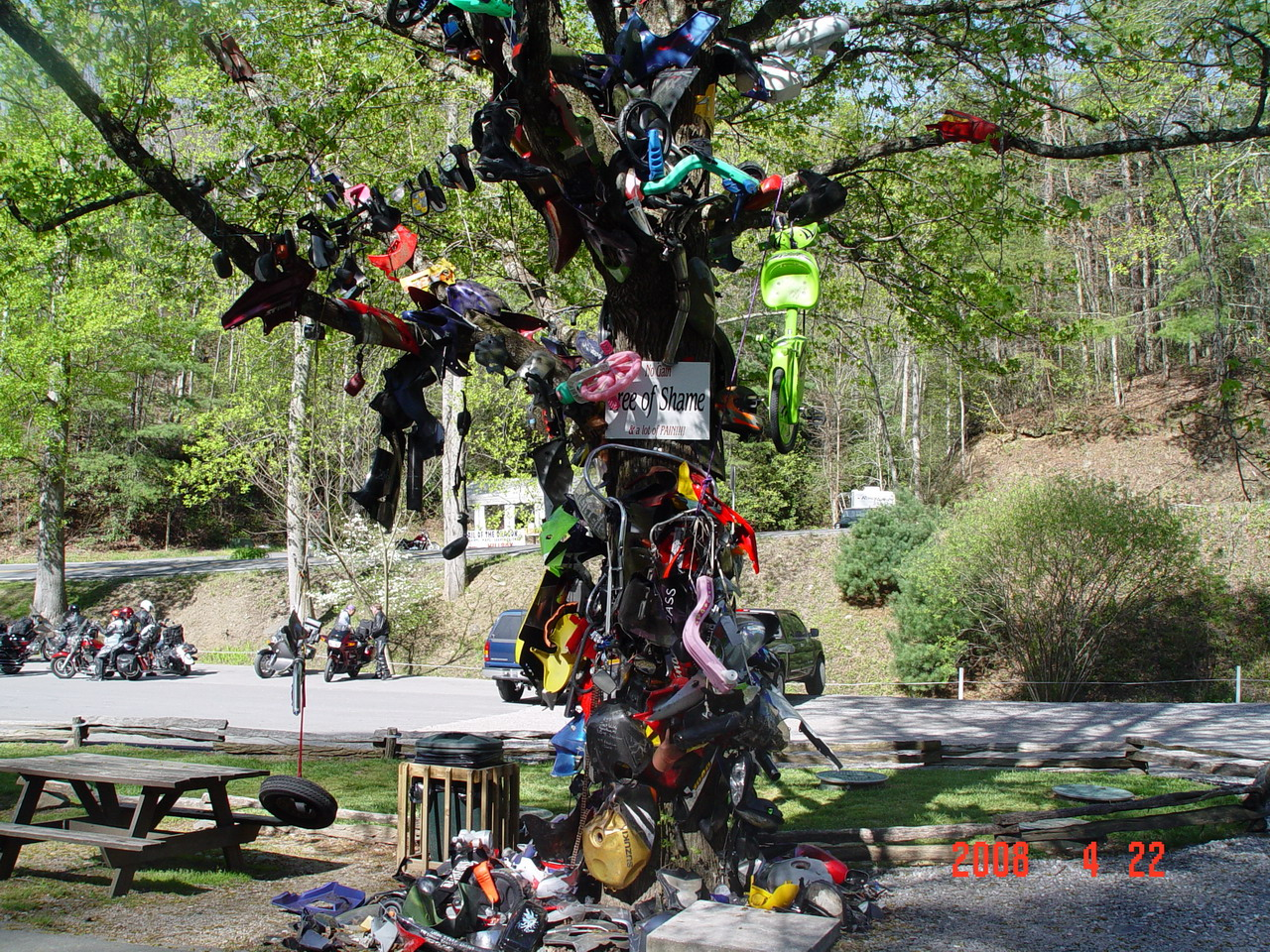 After soaking up the atmosphere in the car park at the start of The Tail including the Tree of Shame, constructed from damaged body work, helmets and other victims of the road, we followed a rather zippy motorbike through the exhilarating twists and turns of this wonderful road.
I can imagine in season this place, judging from the size of the car park alone, gets hella busy but late on a Sunday in early Spring we pretty much had the place to ourselves. Fantastic time to visit, take note!
After The Tail we dropped down into Tennessee and drove along the Cherokee Foothills highway. A short encounter with two very friendly uniformed gents followed and somehow I went on my way with no consequences. I wasn't taking any risks and missed a 45mph sign on a wide open dual carriageway and that was that, oh well. In the end, no harm, no foul I guess? The officer found my accent cool or something and called his partner over to chat to us. I think, had my accent not been so silky or sophisticated I would have left that meeting with a souvenir.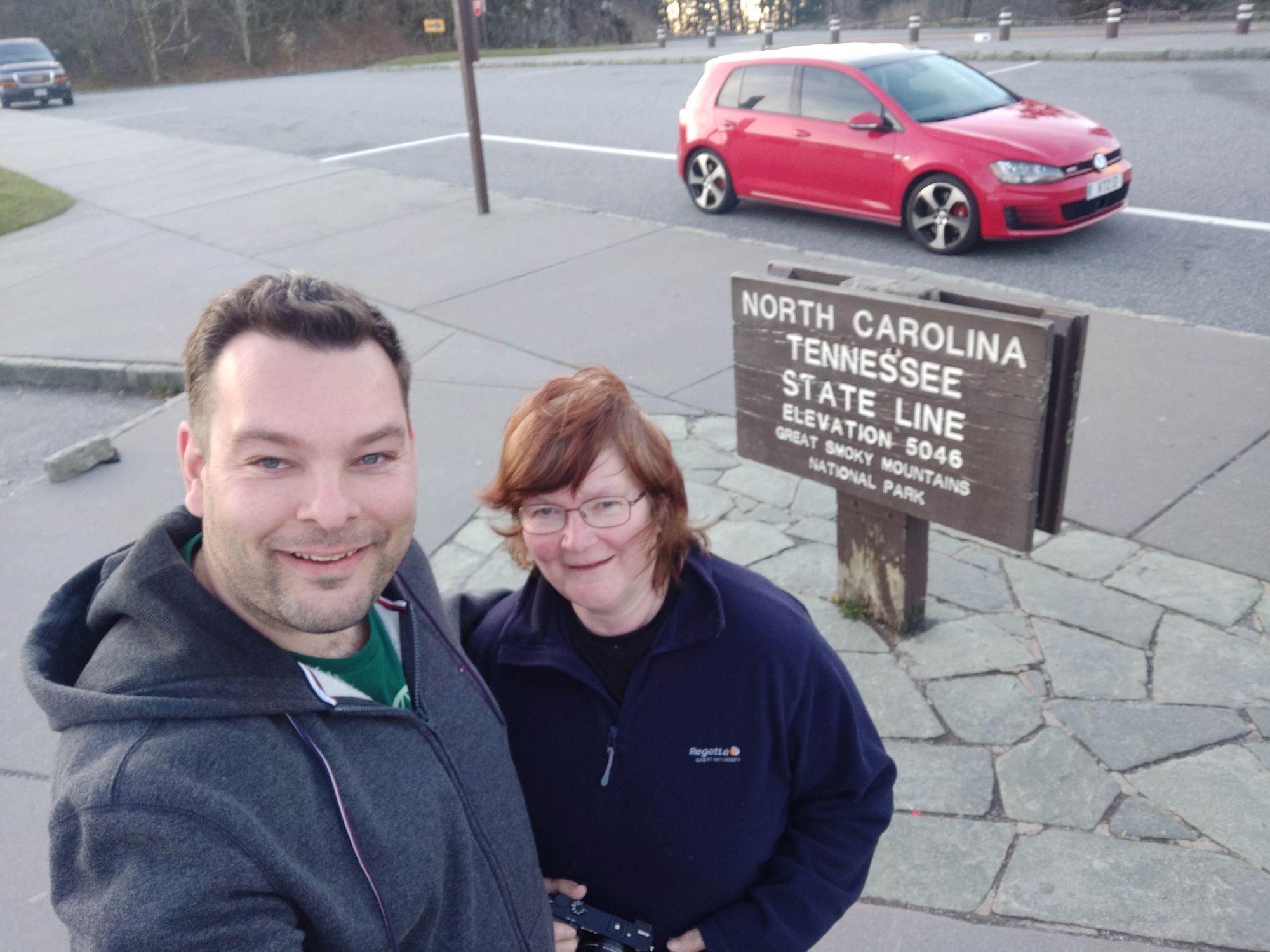 Counting my lucky stars we headed to our accommodation for the evening in Bryson City, NC. To reach it we had to cross from Gatlinburg through to Cherokee via the Great Smoky Mountains National Park. Stunning views that were "Narnia-esque" accompanied us up the valley. The last throws of Winter clung to the sides of the valley lesser frequented by the Sun, creating a stunning vista as we climbed to the NC state line.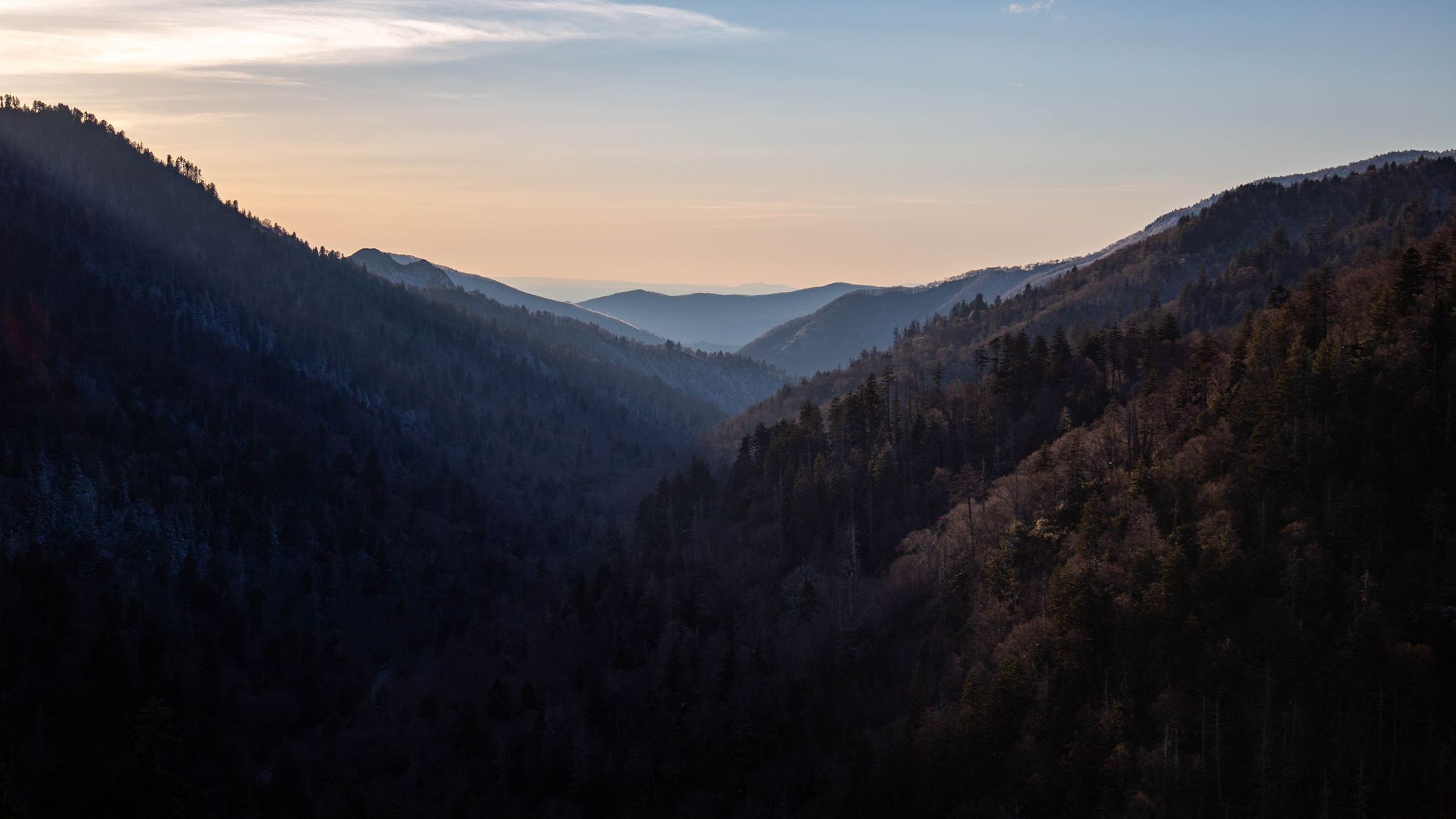 That evening in Bryson City we arrived around 8pm just as it was getting dark. Being a Sunday (British Mother's day no less) and out of season nothing except Pizza Hut was open. I do know how to show Mum a good time eh?
The following morning we set sail for one of my favourite places in NC, Asheville. A fun town nestled in the mountains brimming with micro-breweries, delicious food and the Biltmore Estate. To get there we began our journey along the Blue Ridge Parkway starting at Cherokee.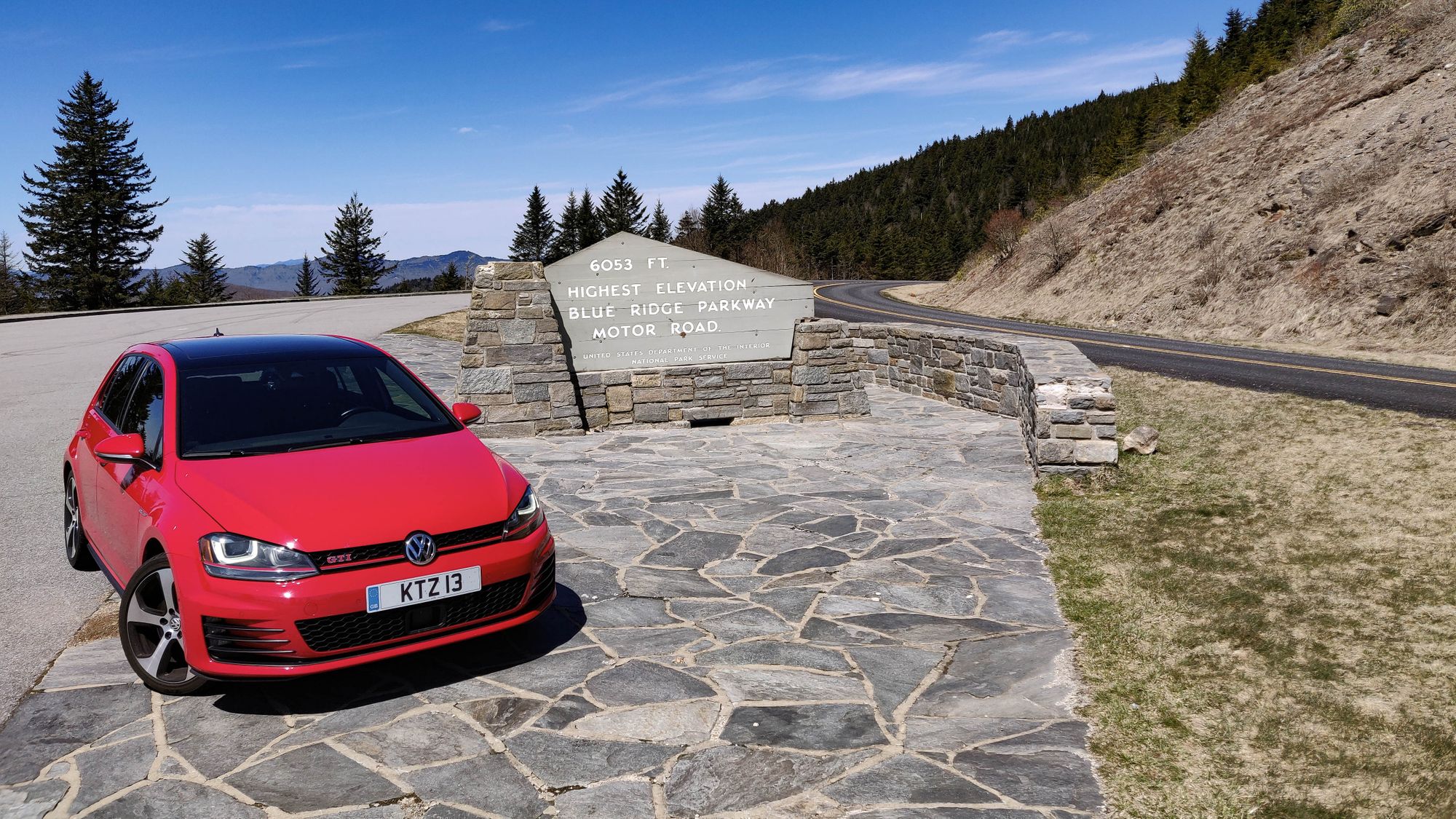 Downtown Asheville proved as delightful as ever. We partook of a questionably labelled "UK style curry" and I introduced Mum to the French Broad Chocolate Lounge which Cat and I found last summer. Nom.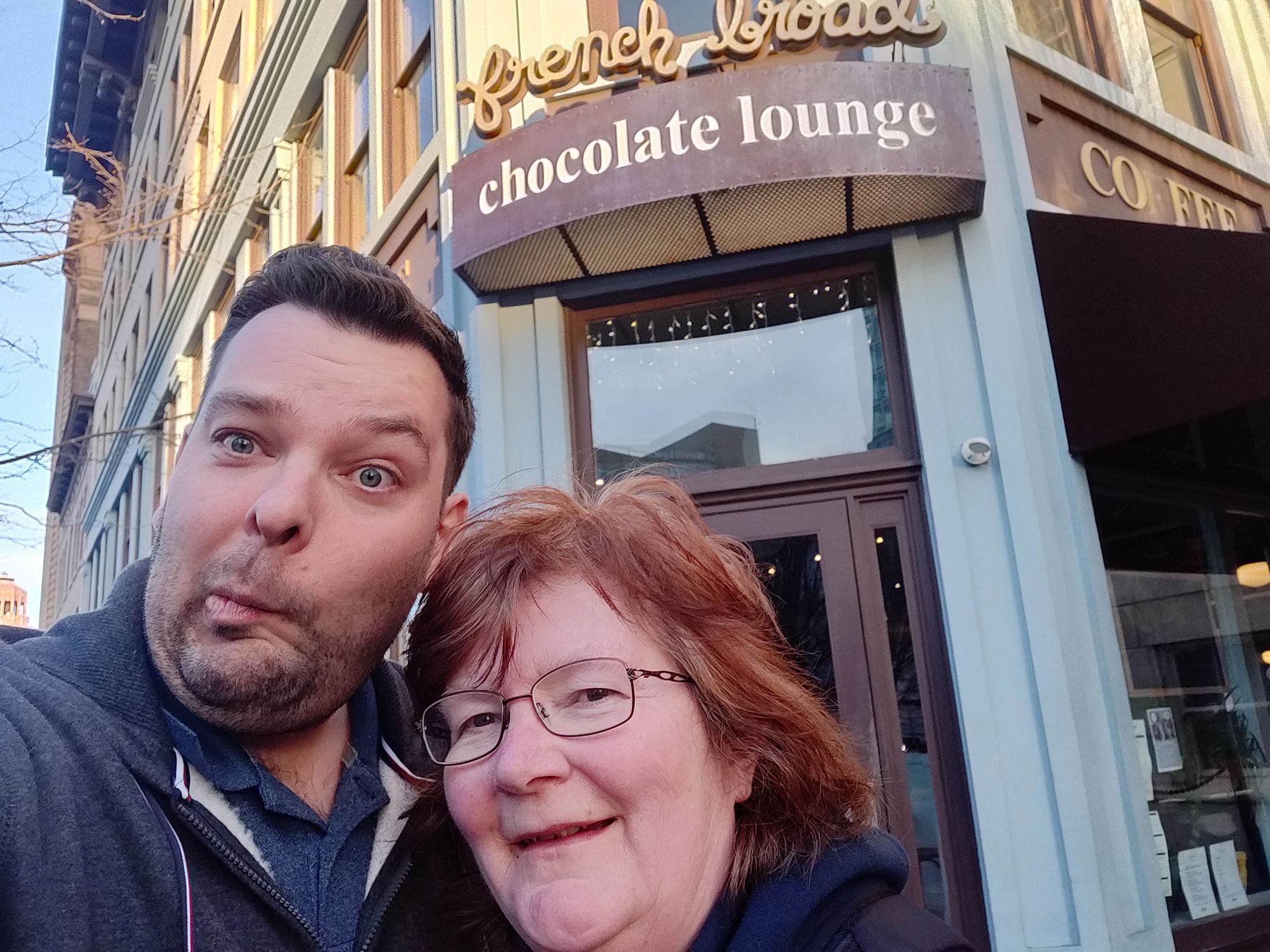 The next day we headed up the Blue Ridge parkway once more bound for an Airbnb on the NC / VA border near Ennice, NC. We had plenty of time for revving the car (with the windows down) in every single tunnel and enjoying the pops and bangs as the APR stage 2 tune did its magic. We also took in a few walks along the way stopping at Mt. Mitchell, the highest point East of the Mississippi.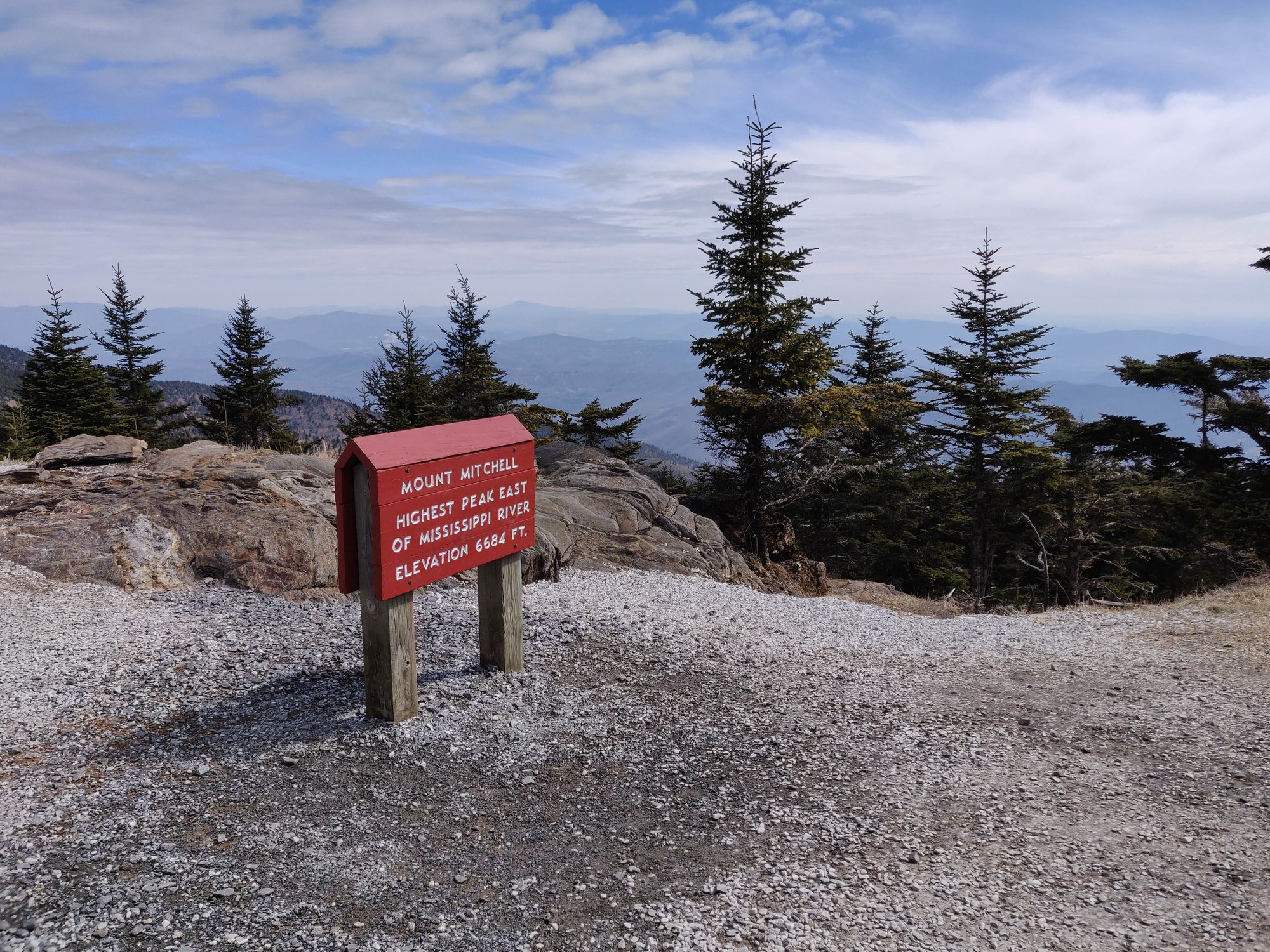 After several happy hours pootering along the parkway and taking in the views at the various pull offs we arrived at our Airbnb just in time for sunset. The drone again afforded us a stunning view of the landscape, though the view from the deck wasn't exactly bad either!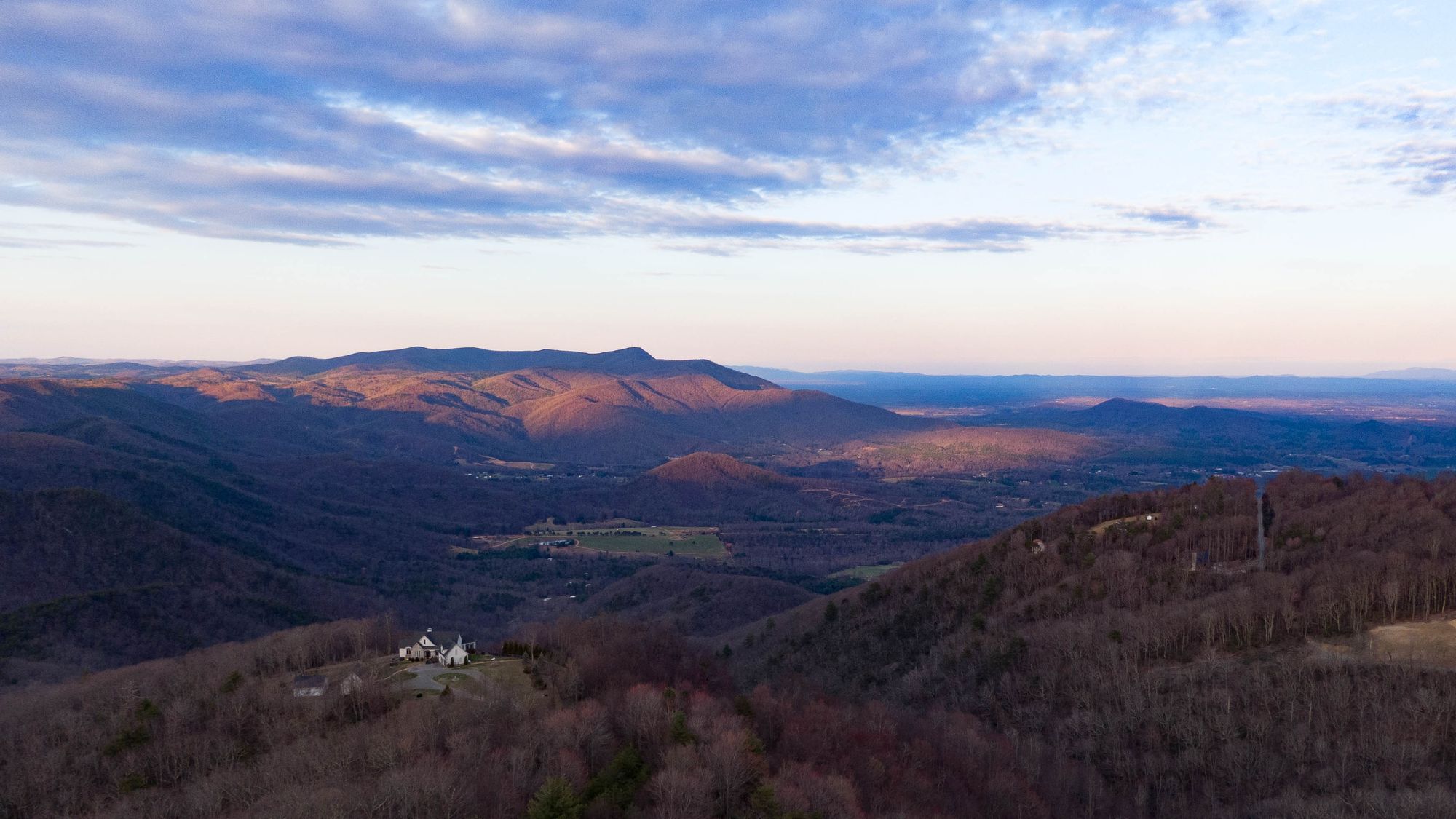 After a long days driving, there's only one thing to do.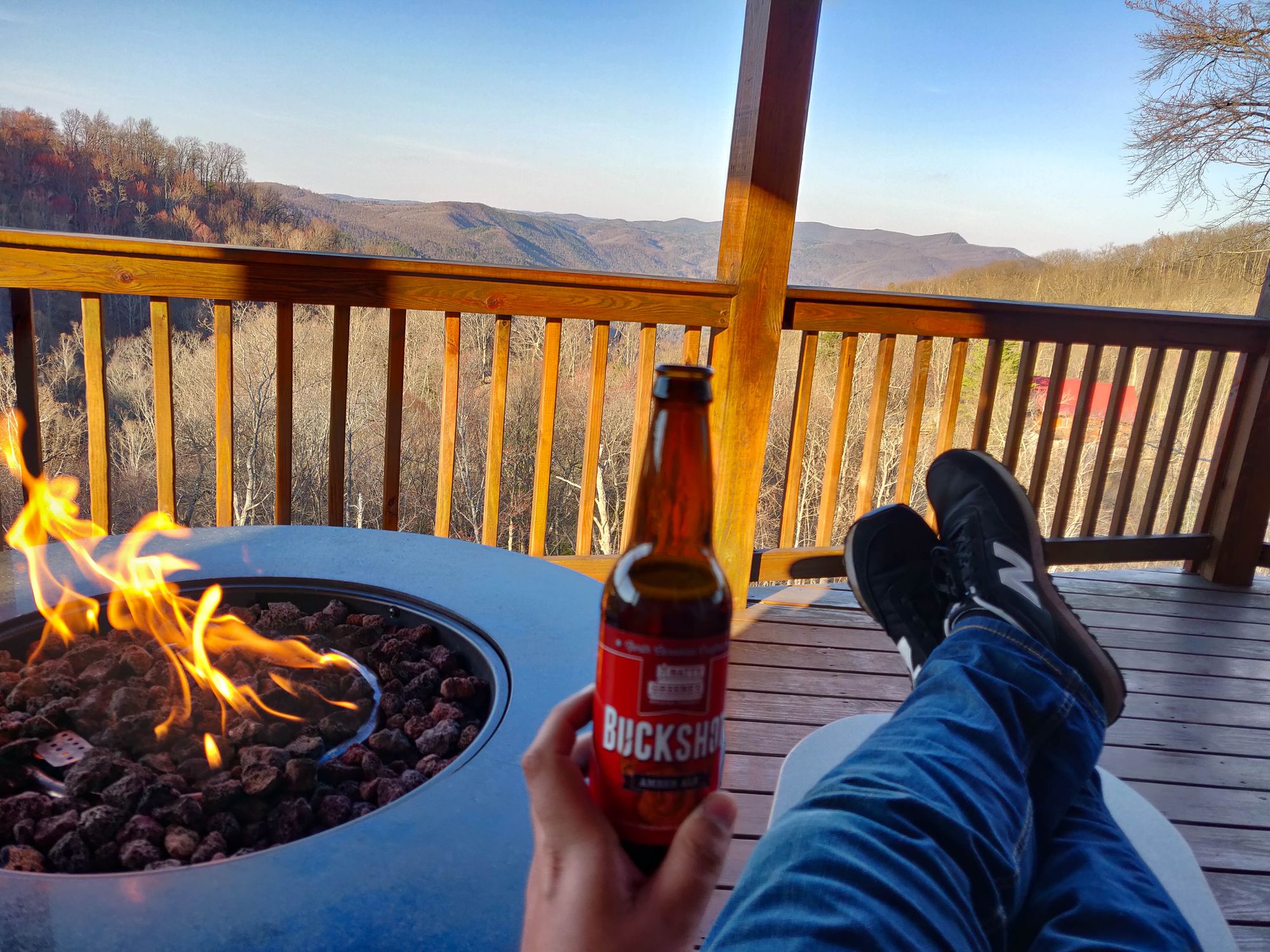 Alright, maybe two. Make a drone video!
Another request of Mum's was to walk some of the Appalachian trail. To achieve this we headed for Grayson Highland State Park in VA. Wild ponies live there and we found some! Felt just like Derbyshire crossed with the New Forest this place. Weird!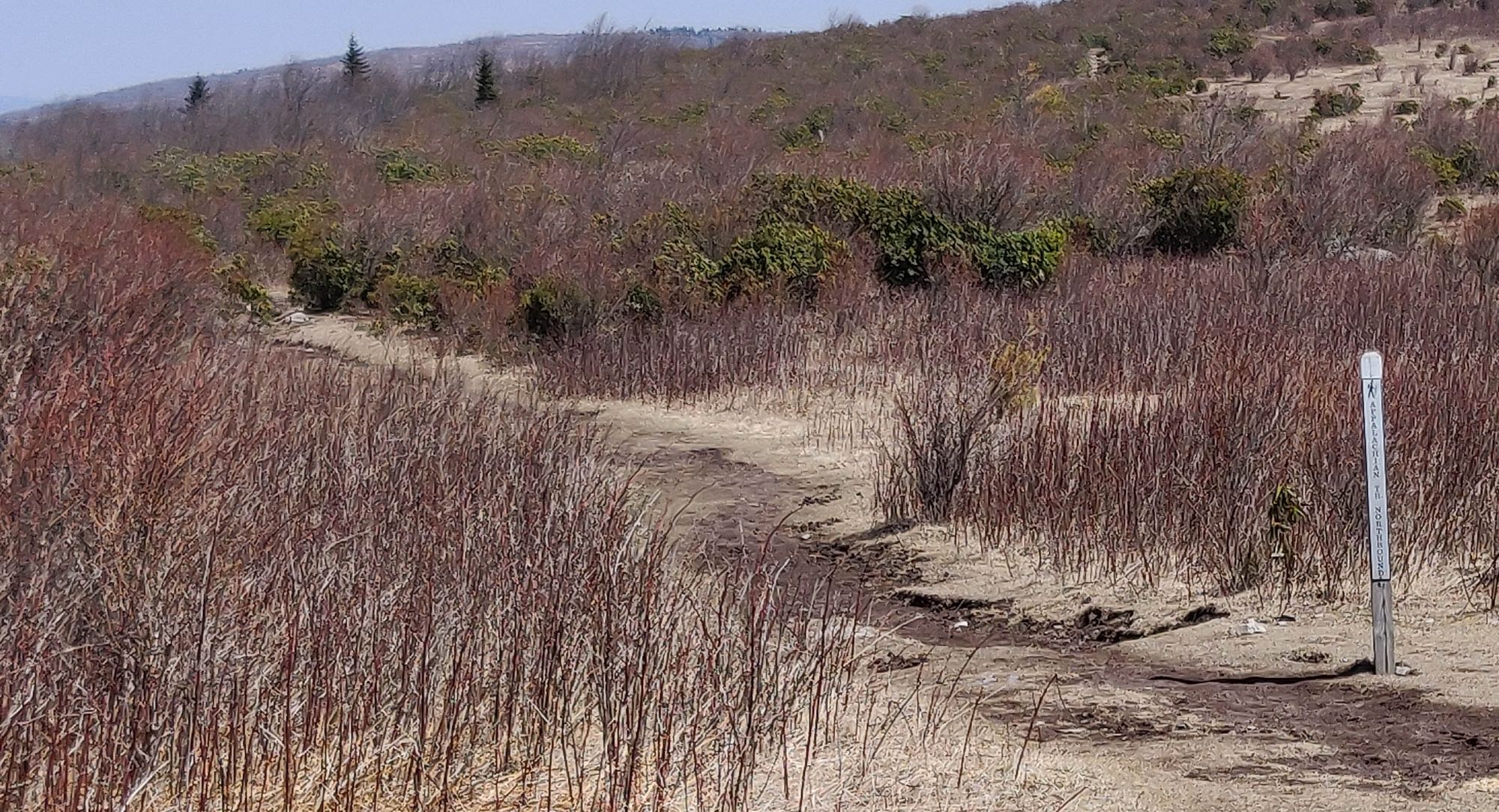 Alas, time was marching on and the next day we headed back to Raleigh to prepare for a weekend at the beach on the Outer Banks.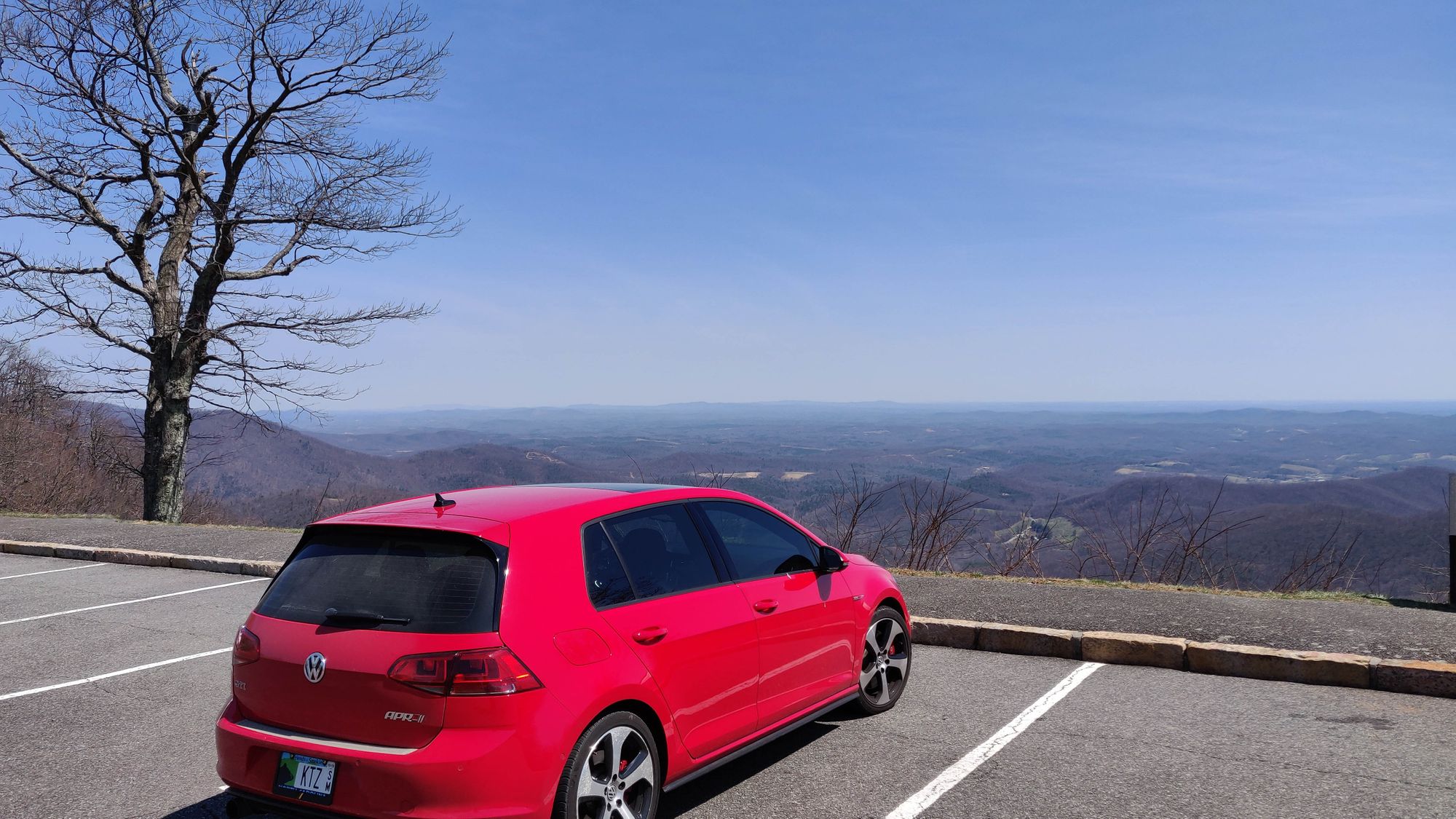 Until next time, Parkway. Thanks for another great road trip.
On the way back through rural Virginia we stopped for lunch at a Subway and upon entering the words 'extend Article 50' entered my subconscious. The news was British! Upon chatting to the proprietor turns out he's from Fulham in London and we had the most bizarre experience of eating a Subway in Rural Virginia listening to Sky News (dinner time news thanks to the time difference) whilst looking out the window squarely at America. Very cool.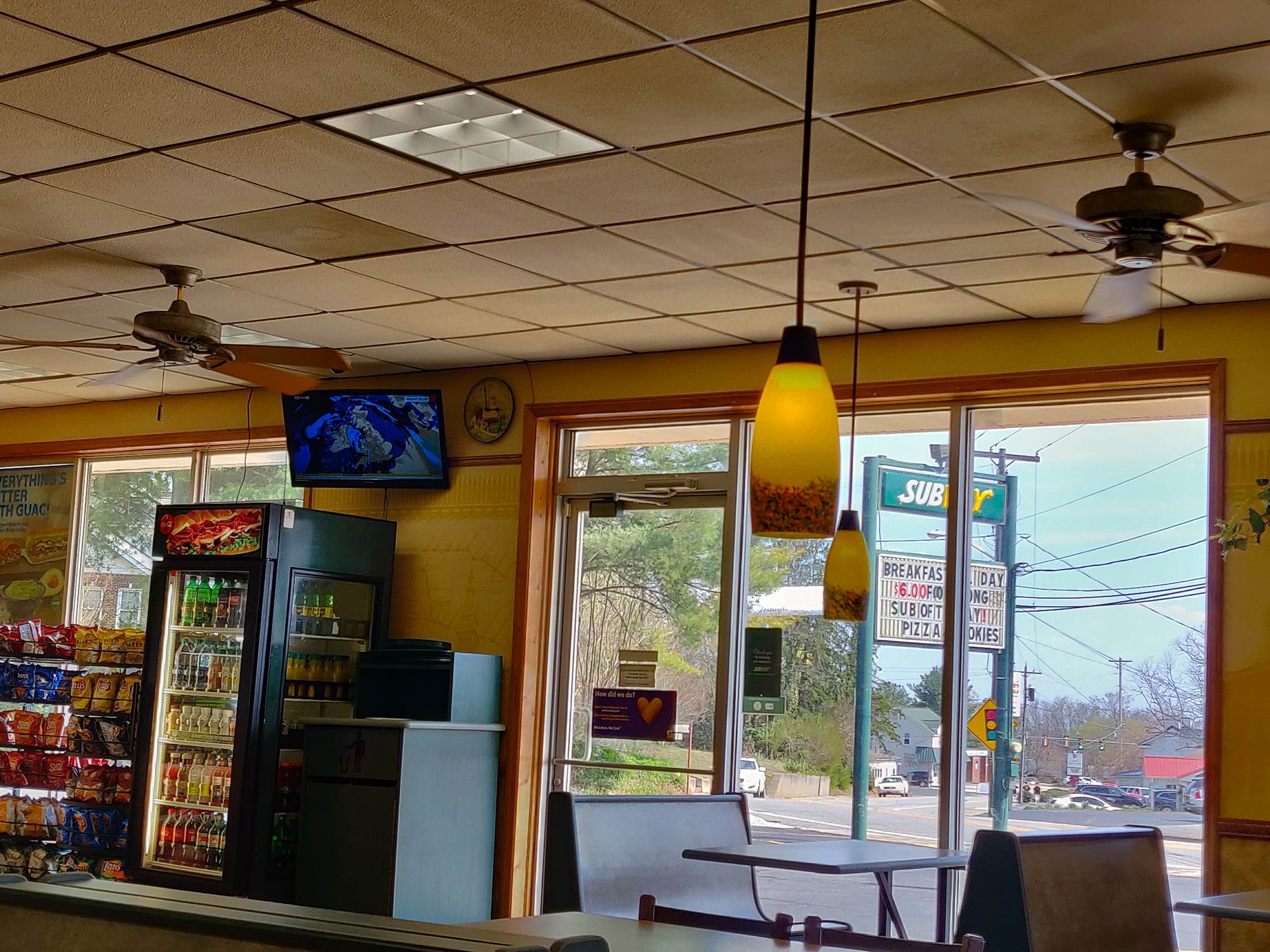 Part 2 - The Outer Banks. Coming soon...