If you've been wanting to make your 3D printer quieter then these Sorbothane feet are the best way to do this.
Using 6 of these little squash ball like rubber feet screwed into the bottom of a Prusa i3 MK3 the reduction in noise levels was truly *astonishing*.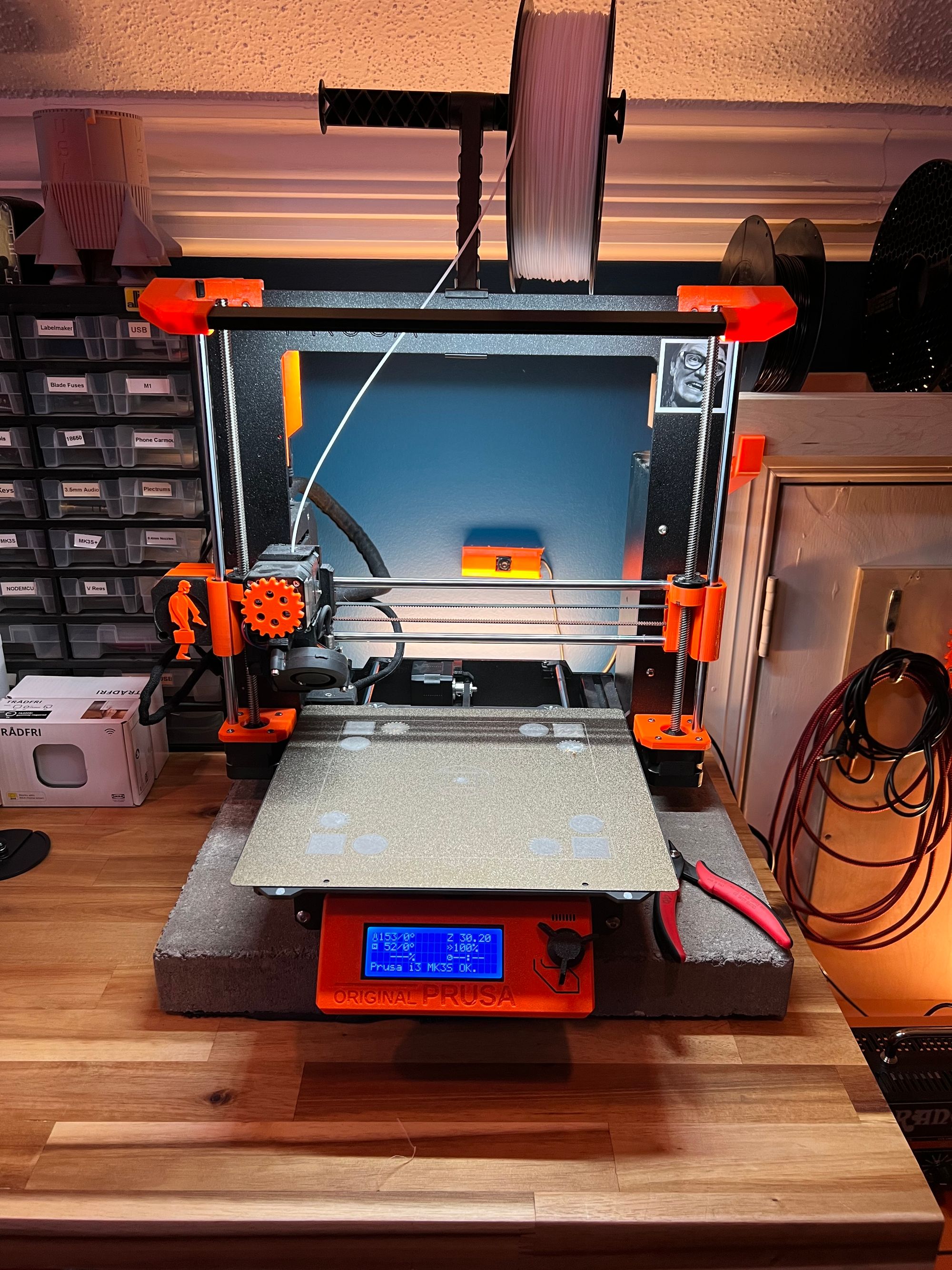 As you can see, I place my printer on a wooden butcher block countertop. Between the concrete paver and the countertop there are some anti vibration pads made of foam. The sound from the printer placed directly on the paver is much less than directly on the big wooden surface which resonates and acts somewhat like a speaker for certain frequencies.
All the credit for this particular design goes to Plaidbear over on Thingiverse using
this design
.
For years I have used the stock grey rubber feet that came with the Prusa and calibrated my mind as to how loud the printer is on this surface. The paver reduces noise significantly (and looks rad IMHO) but these sorbothane feet are absolutely unbelievable.
At $28 this mod won't break the bank and it's easily the single most effective change I've made to the printer to make it quieter. I purchased the 1 inch Sorbothane feet from Amazon and printer the parts in about 4 hours from PETG.
X, Y and Z moves all have their own unique tones. With these feet they're all almost completely eliminated. I wish I had a decibel-o-meter to actually measure the difference but anecdotally I'd go as far as to say it halved the overall volume of the printer.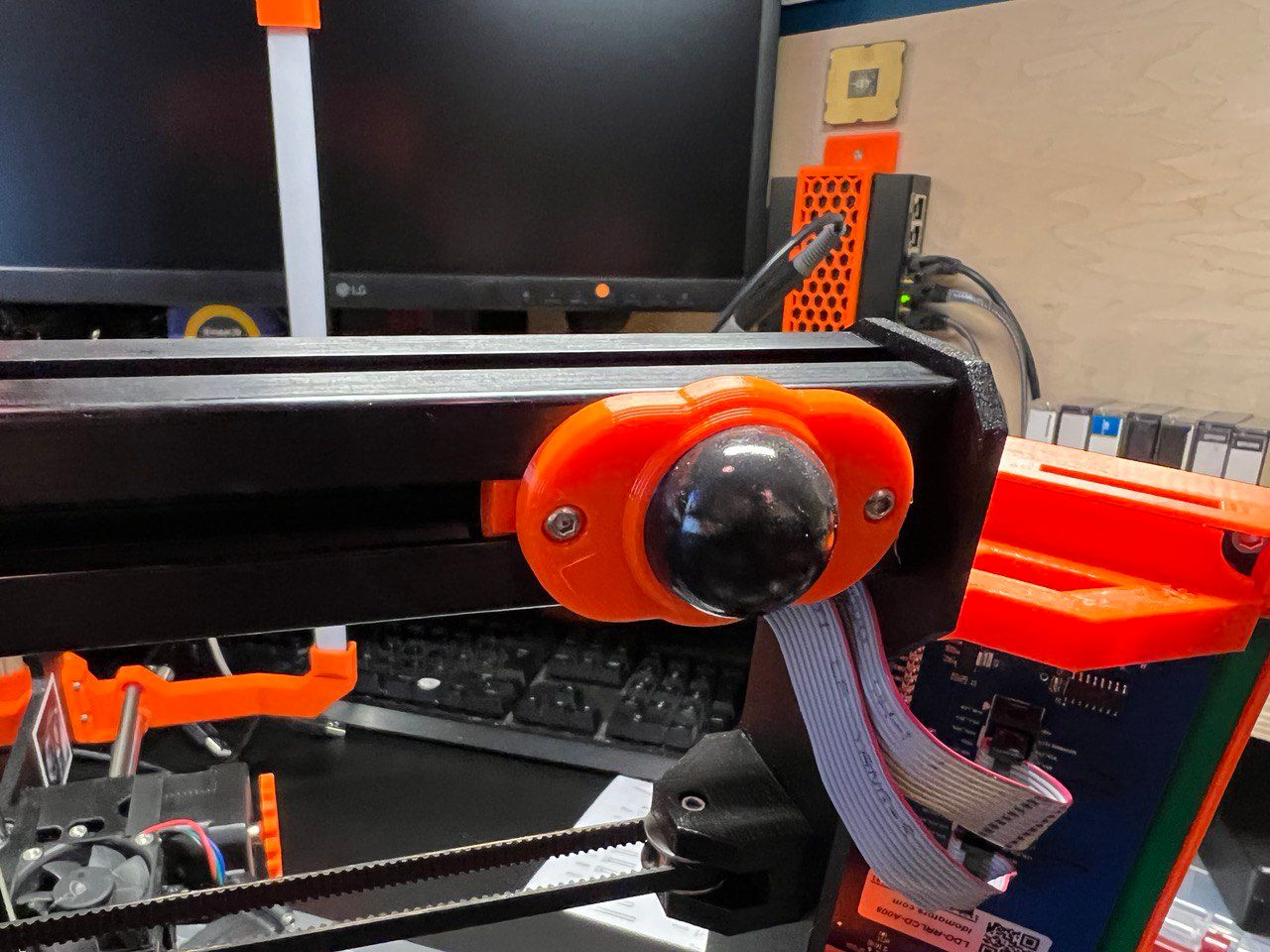 Installation was a bit painful as the printer was already assembled. This is definitely something to do during build time as the T slot nuts slide into the aluminium extrusions and require the end plates to be removed for post-build installation.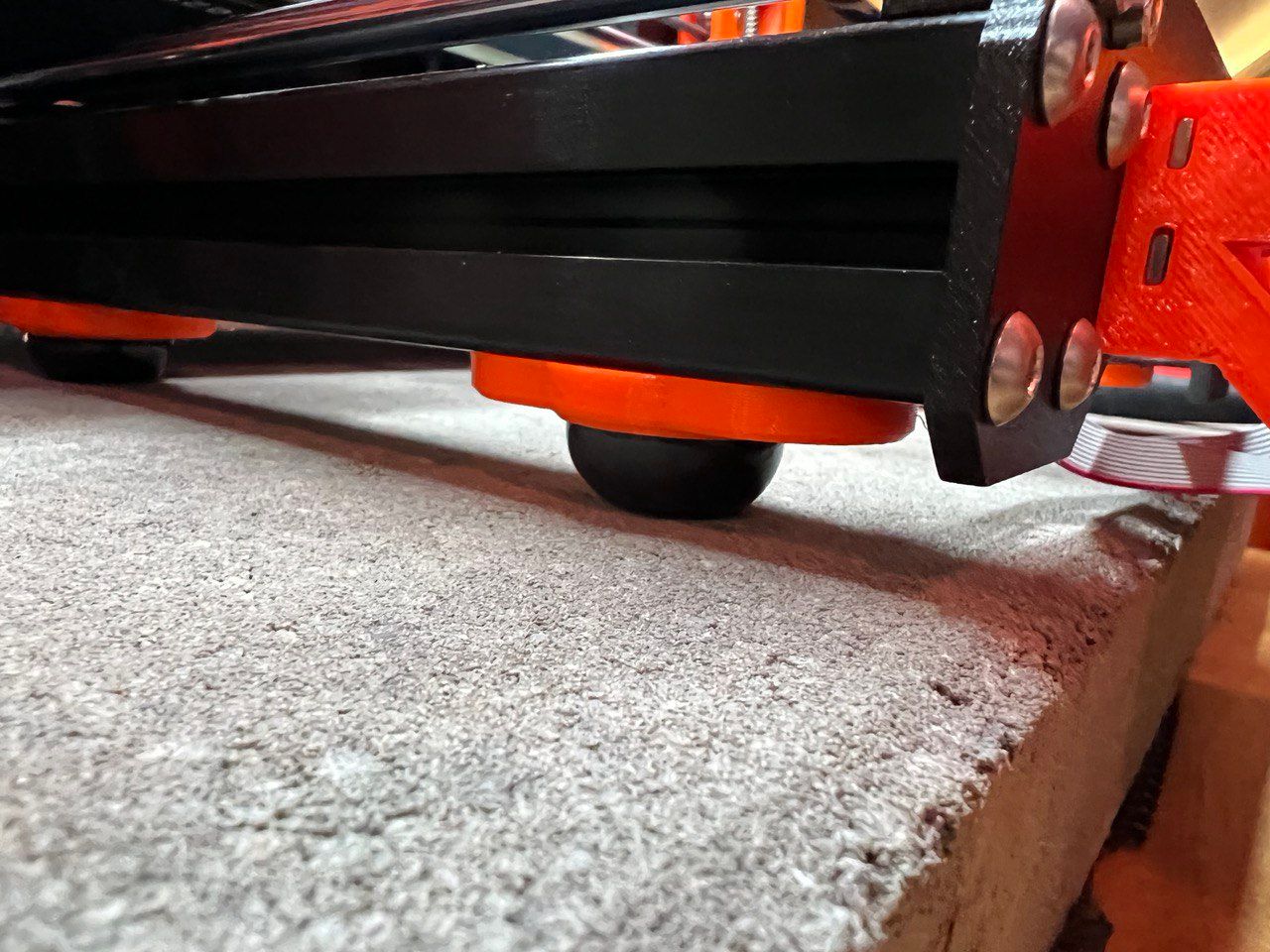 Overall I cannot recommend this upgrade / mod enough. If you are in the same room as your printer for extended periods of time you will be very happy with the results I suspect.